After 8 years of traveling to ecotourism destinations all around the world, Mary and I have developed travel packing tips to make our trip preparation a breeze.
She's the organized one: For our trip to Sanibel Island next week, she printed out a beach vacation packing list weeks ago. Every time we think of a new item, we add it to the list.
This is our first real beach vacation (i.e. no work obligations!!) in years. And since Sanibel is just a 9-hour drive from our home in Atlanta, we'll be taking a road trip down. This allows us to pack much more liberally than when we fly (which we always do carryon-only).
So our beach vacation packing list is different from our usual, including things like floats, beach canopies, and even my daughter's inflatable stand-up paddle board.
Here's a look at some of the new items we'll be taking along on our journey, from swimwear and sunglasses to snorkeling/Scuba gear and sun protection.
BEACHWEAR/ACCESSORIES
Everyone's beach vacation packing list starts with swimsuits. Both Mary and my 16-year-old daughter are huge fans of the retro pinup style. 
Mary likes it because the cuts flatter her curvy figure, while my daughter likes the fact that they usually cover a bit more skin than today's barely-there bikinis.
Red Dolly specializes in vintage clothing for "classy dolls," offering more than a dozen retro-style swimsuits for women.
From the classic Polka Dot High Waist Bikini and the playful Pink & Green Cactus One-Piece pictured above to tropical and anchor-print swimsuits, all of their clothes are utterly adorable.
Many of them are also available in matching styles for girls and babies, making them a great choice for fun moms who want to flaunt their retro fashion flair. 
I find swimsuits for men awfully boring. Other than the introduction of the European-style "banana hammock," the general design hasn't changed much over the past 50 years.
But these two companies are both trying to switch up the game. The patent-pending gimmick behind BBO's Reel Boardshorts is a built-in bottle opener hidden under a velcro flap on the right leg.
Along with the plier pocket, it makes them the perfect shorts for fishermen… or anyone who enjoys a drink during a day on the water.
As someone who often spends 4-5 hours day in the water, I'll be adding DryFins Classic Board Short to my personal beach vacation packing list.
Rather than the usual irritating mesh, they boast a quick-drying liner designed to prevent chafing and rash.
I also love the deep side pockets, which provide plenty of room for keys, wallet, cell phone and more when you're not in the water.
As a socially conscious business whose founders are passionate about empowering indigenous communities, we were drawn to Songa Designs founder Sarah Sternberg's story.
She fell in love with Rwanda during her first visit to the country, and founded Songa (Swahili for "the path forward") to help provide financial independence for local female artisans.
The beautiful Jacqueline Handbag, made from woven banana leaf with a repurposed cow horn accent, was designed by the local for whom it is named.
Measuring 15″L x 6″W x 10″H, it's the perfect bag for a day at the beach. Mary pairs it with Songa's new hand-dyed Unity Beach Sarong.
The vividly colored garment is part of their collaboration with Kenyan collective Mrembo Africa (which has a similar female empowerment mission), and makes a fantastic cover-up.
Good water shoes are a must for any beach vacation packing list, and Keen's UNEEK line more than lives up to its name.
Awarded Gold at the 2015 Outdoor Industry Awards, they use simple two-cord construction to create colorful, comfortable shoes that are perfect for hiking, boating or water activities.
Boot company Xtratuf has entered the arena with its new Riptide Water Shoes, which are also available for men and women.
They offer the same non-slip Chevron outsoles as their commercial grade fishing boots, but with a sleek, slip-on style.
I find them slightly more comfortable than the Uneeks, with a quick-dry upper and excellent drainage. But with black and grey the only colors, they're a bit boring for beach wear.
READ MORE: Best Travel Clothes For Every Travel Style
SWIMMING/DIVING GEAR
Mary and I are happiest when we're in, on, or around the water. This year we've gotten serious about swimming for exercise, working our way up to doing 1.5 miles 3-4 times a week.
The Shine 2 Swimmers Edition fitness tracker is tailor-made for swimmers, allowing you to track your laps, total swim distance, calories burned, and more.
It also features a smart button for controlling connected household devices, vibration alerts for calls and texts, movement reminders, and alarms.
It comes with two sport bands, action clip, and quick start guide. It's easy to use, and being able to track my stats while swimming at the lake has really encouraged me to push myself further in my quest to get in shape!
Finis offers a broad range of products for all skill levels, from fitness swimmers like us to hardcore racing enthusiasts.
Our beach vacation packing list includes their center-mount Swimmer's Snorkel, Edge high-velocity swim fins, and Circuit Goggles, which feature anti-fogging UV lenses and interchangeable nosepieces for a custom fit.
I'll also be using their Duo underwater mp3 player, which clips to your goggle straps and uses Bone Conduction audio transmission to deliver remarkably clear audio through your cheekbones to the inner ear.
I'm hoping to work my way up to using the Drag+Fly adjustable swim chute, which provides variable resistance for strength and endurance training.
I'm generally not much of a collector, but I'll admit to having more watches than any one person really needs.
Freestyle is a new brand for us this year, but I love the fact that their dive watches are all water resistant to 660 feet and backed by a limited lifetime warranty. It's tough to choose a favorite model.
The Hammerhead Black (their original and most popular watch) boasts a handsome silver 45mm case, durable black polyurethane band, and luminous hands and markers that glow in the dark.
The Precision 2.0 is a unique analogue-digital hybrid offering dual time, dual alarms, chronograph, and a large wrist fit. I love the all-black look, but at $40 cheaper the Hammerhead is a better deal.
SUNGLASSES
No beach vacation packing list would be complete without sunglasses. I wear my sunglasses almost all the time when I'm not at home.
Not because I wanna look cool, but because my eyes are ultra-sensitive to sun, fluorescent, halogen… basically any intense form of light you can imagine.
Native Eyewear's N3 lenses block up to 4X more infrared light than regular polarized lenses, dramatically reducing blue light and filtering UV rays.
The result is crisp, high contrast visuals that are easy on the ol' baby blues.
Their durable Kodiak Desert Tort and Kodiak Wood frames are my personal favorites: Both come with a SportFlex lens kit and are backed by a lifetime warranty.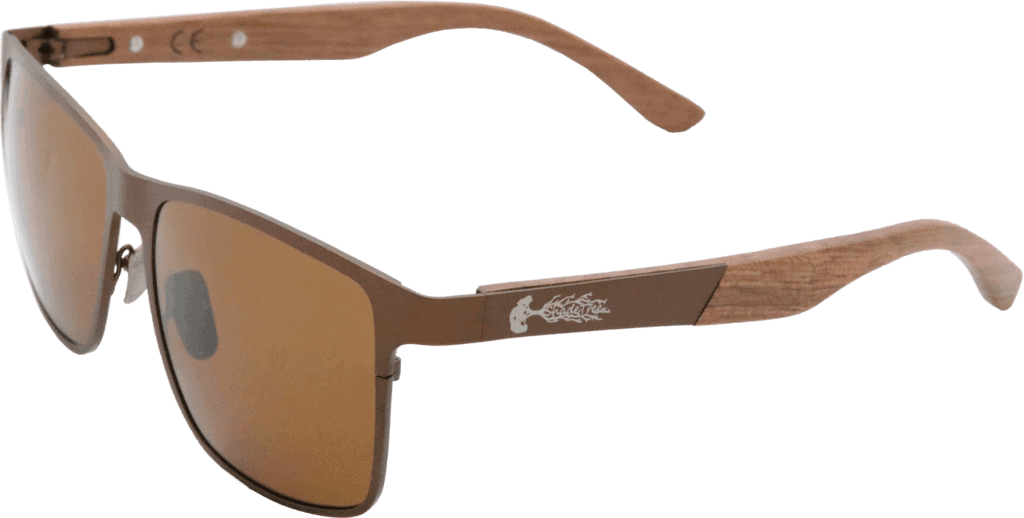 It should come as no surprise that a guy who runs a nature-focused travel blog is obsessed with natural wood. (My old-age dream is to build my own log cabin and learn how to turn wood.)
Over 90% of the 300 million sunglasses Americans purchase each year are made from petroleum-based plastics.
But Shadetree offers an eco-friendly alternative, and their sustainably harvested wooden shades look just as cool as being environmentally conscious makes you feel.
The Sentinel is my new favorite pair of shades. Named after a bridge in Yosemite Valley, they pair a bronze titanium frame, Red Rosewood temples, and 100% UV-blocking deep brown polarized lenses to create a cool, classic look.
SUN/BUG PROTECTION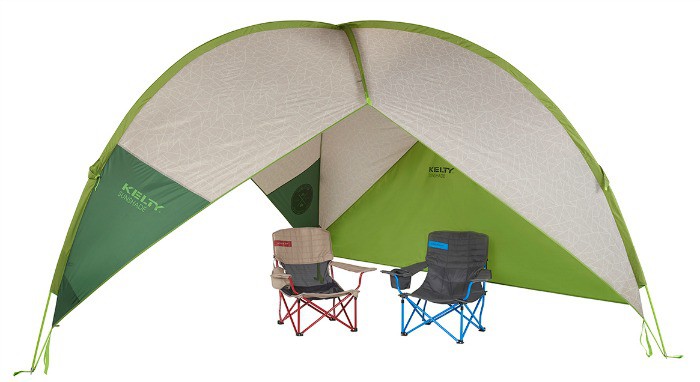 It wasn't until our family beach vacation in Mobile last year that I realized the advantage of a beach canopy over traditional umbrellas.
Unfortunately, the model we took didn't hold up well against strong offshore winds. The 3-legged design of the Kelty Sunshade With Side Wall  has no such problems, but it does have fiberglass poles that make set-up a breeze.
At over 12 feet wide and 7 feet tall, it provides enough shade for all of us and our dogs.
But our favorite feature is the moveable side wall, which allows you to block the sun from any direction while still leaving two sides open to soak in the scenery.
There's a history of cancer in my family. So the older I get, the more conscious I become of protecting myself from the sun.
So our family's beach vacation packing list always includes a variety of sunscreens, aloe, and other skin protection products.
We love Beyond Coastal's Natural Sunscreen and Natural Lip & Face Screen: Both use all natural ingredients, block 97% of sunburn-causing UVB rays, and were listed among the "Top Sunscreens" in the Environmental Working Group's annual sunscreen guide.
We also adore their Mint Leaf and Vanilla Bean Active Lip Balms. They moisturize with aloe vera, shea butter, and vitamin E, and were rated the #1 non-mineral lip balm by the EWG.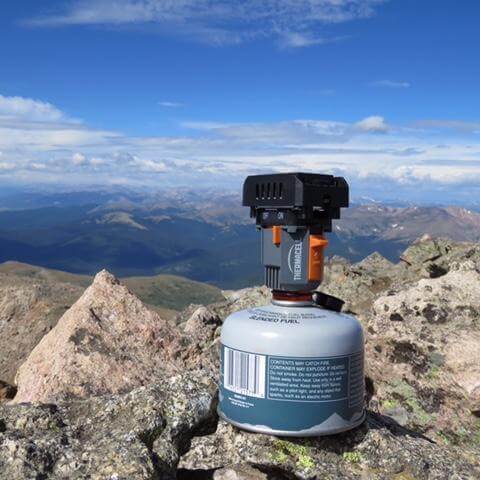 Other than impaling your foot on a Lightning Whelk (which happened to me) or getting stung by a Sea Urchin (which happened to a friend), few things ruin a day at the beach faster than bugs.
Thermacell's Backpacker Mosquito Repeller offers beach-lovers and backpackers alike a compact, portable way to keep biting bugs at bay.
It weighs in at just 4 ounces, and uses the same gas canisters used for camp stoves.
Yet provides a 15′ X 15′ area of protection, with a fuel efficient design that can keep your evening mosquito-free on less gas than it takes to boil a pot of water. Bonus: No Zika virus for you!
Other Items on Our Beach Vacation Packing List
• Floats
• Frisbee
• Medication
• Shorts
• T-shirts
• Socks
• Dresses
• Meori Foldable Box (for groceries/picnics)
• Airweave Portable Mattress Topper (for pull-out sofa)
• Books/Magazines
• GoPro HERO and accessories
• Manfrotto 293 3-Section Carbon Fiber Tripod Kit
• Snacks (for 9-hour drive).  –Bret Love & Mary Gabbett