This is our third year of rounding up our picks for the Best Gifts for Travelers. And every year, our product selections keeps getting bigger and better. This year's guide is our most epic yet, with over 60 gift ideas for every type of traveler on your Christmas list. To make it easier to navigate, you can jump to your section of interest using the handy links below:
Disclaimer: We receive no compensation for our product reviews.
Best Gifts For Active Travelers

G-Shock- Master Of G GG1000-1A3
Perhaps the ultimate watch for rugged outdoorsmen, the latest addition to G-Shock's Master of G Mudmaster Series is a serious beast. Mud resistant, shock resistant and water resistant to a depth of 200 meters, it's designed to be virtually indestructible. In terms of features, it's got a digital compass, thermometer, calendar, 1/100-second stopwatch, world time and five daily alarms. And with its army green band and countless bells and whistles, it looks like something Bear Grylls would wear.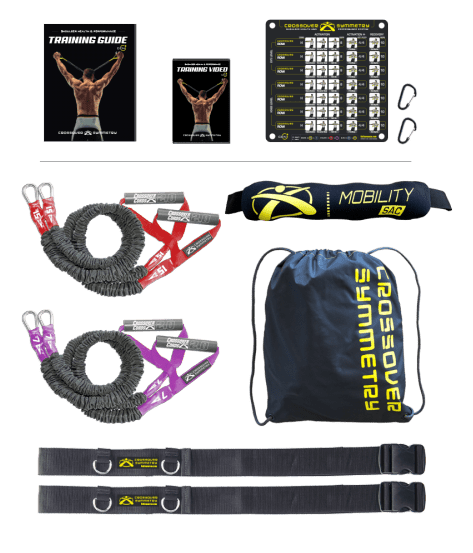 Crossover Symmetry- Individual Package
Staying in shape when you travel can be difficult. The food is often better, so we tend to indulge more. And who has time to visit a gym? This innovative workout system is both powerful and portable, providing an excellent upper body workout. It comes with 2 pairs of Crossover resistance cords, door belt attachments, training guide, exercise chart and drawstring backpack for easy packing. You can choose the resistance level that suits your ability, or get the Deluxe Package for all 6 cords. It's easy to use and great for people with shoulder issues (like my torn rotator cuff).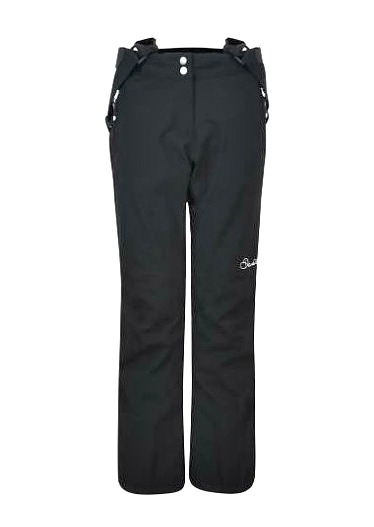 Dare2b- Stand for Ski Pant
We're not skiers, so I never really saw the need for ski pants until we visited the Arctic Circle in 2012. We've since used them in Antarctica, Norway and anytime it snows. Sold at around $120, Dare2b's Stand For Ski Pants are affordable, waterproof and breathable. The stretchy fabric feels roomy, with sealed seam, integral snowgaiters and adjustable waistband for a fashionable fit. Yet they're comfortable enough that you'll want to wear them even when you're not on the slopes.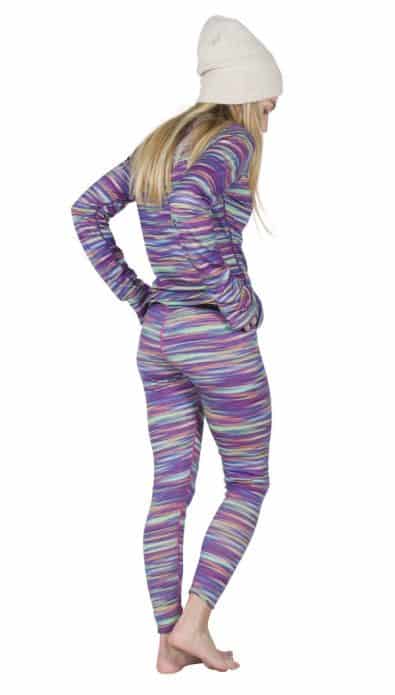 Ridge Merino- Women's Inversion Midweight Base Layers 
Our trip to Antarctica (where temps ranged from the upper 40s down to single digits) taught us the value of layering clothes when we're active. Mary loves these Merino wool base layers, and not just for their retro-funky Rainbow print. The fine Australian Merino wool is ultra-soft, moisture-wicking, odor-resistant and provides excellent natural temperature regulation. And with their improved fit, they're cute and comfortable enough to wear as a top layer if weather permits.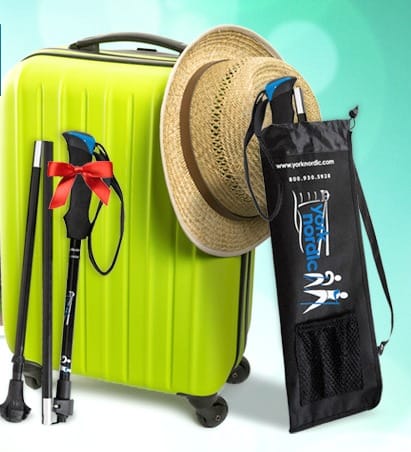 York Nordic Bamboo & Carbon Fiber Walking Poles
As I approach age 50, I refuse to let my age slow me down. But with knees damaged by years of playing sports, climbing glaciers in Norway and hiking Rwanda's legendary hills takes its toll. These beautiful bamboo and carbon fiber walking poles are made for travelers, with 3 telescoping sections that break down to 24 inches and weigh less than a pound. The poles come with a screw-on basket to make walking on sand or snow easier, and detachable rubber feet for city streets. And who knew that using poles helps you burn 40% more calories from walking?!?
Best Gifts For Beach-Loving Travelers
 

Kelty's Shade Maker 2

 
I've never been a huge fan of long days on the beach. I love the water, but get too hot from spending hours in the sun. But Kelty's Shade Maker 2 is the perfect solution, providing coverage from sun or rain, quick and easy set-up, and a convenient backpack-style bag weighing under 9 pounds. Other sun shelters we've tried couldn't hold up to strong winds coming in from offshore, but Kelty's design balances simplicity and strength. And it measures 10′ by 10′, with over 7′ of headroom, so the Shade Maker is big enough to cover our whole family.
Sulu Collection
Speaking of coverage, Mary is on a constant quest to find the perfect cover-up. We spend so much time at the lake when we're home, and on beaches when we travel, that she tends to wear them out quickly. California-born, Bombay-bred designer Sulu Grant pays tribute to her Indian heritage with a lovely line of clothing that works equally well on a beautiful beach or metropolitan streets. The airy crinkle cotton of her Roopa Tunic and Brandy Dress make them perfect resort wear– comfy enough for a day on the beach but with detailed embroidery that dazzles at dinnertime.
Wallaroo Hats- Sabrina & Stefeno Hats- Kevin
Hats are a tricky thing, fashion-wise, but a necessity given how much time we spend outdoors. I still lament the demise of a sweet woven rattan visor I bought in Hawaii when Mary & I visited in 2009. So it was a welcome coincidence that we both recently found new chapeaus that complement our individual styles. Mary's digs the Sabrina from Wallaroo for its wide brim and the natural vibe of its 100% raffia weave and shell and stone beads. And I love the classic snap-brim Panama style of the Kevin from Stefeno, which is woven in Ecuador and features fun feather accents.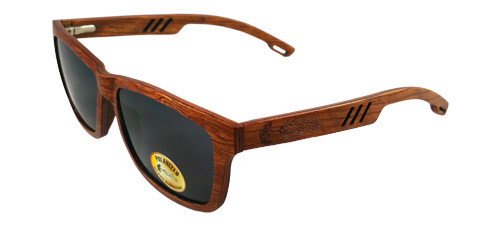 Shadetree Sunglasses- Socrates Red
The FDA estimates Americans purchase over 300 million pairs of sunglasses a year. Over 90% of them are made from petroleum-based plastics, which means that 160,000 pairs of sunglasses each year will eventually wind up in landfills. Shadetree offers an eco-friendly alternative, and their sustainably harvested wooden shades look just as cool as being environmentally conscious makes you feel. They've got dozens of styles, but I really love my Socrates Red Wayfarers. They're made from Black Walnut stained to look like Rosewood, with 100% UV-blocking polarized lenses. And at under $80 a pair, they're cheaper than most designer shades.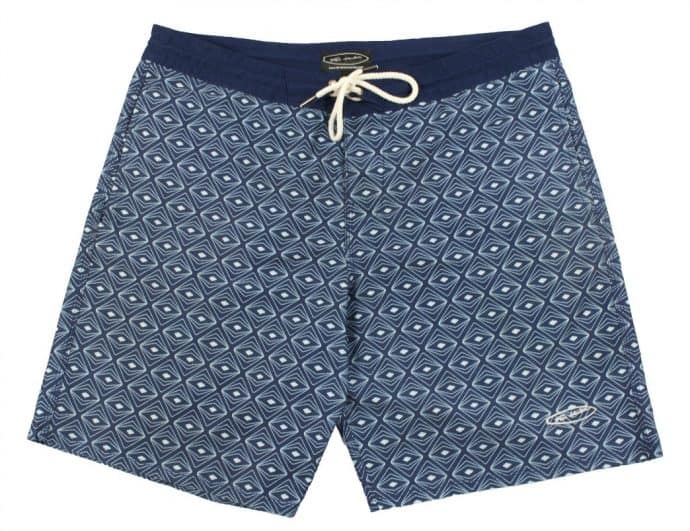 Fair Harbor- Navy Beacon Boardshorts
Fair Harbor is another eco-conscious brand we recently discovered. The founders grew up in a small beach community on Fire Island, New York. As adults, they were dismayed by the increasing levels of plastic waste washing up onshore. So in 2015 they launched their line of men's boardshorts and trunks, each of which is made from 11 recycled plastic bottles! Named after a street on Fire Island, their 3-pocket Navy Beacon boardshorts are surprisingly soft, comfortable and quick-drying. But the recycled plastic in the fabric makes them remarkably durable.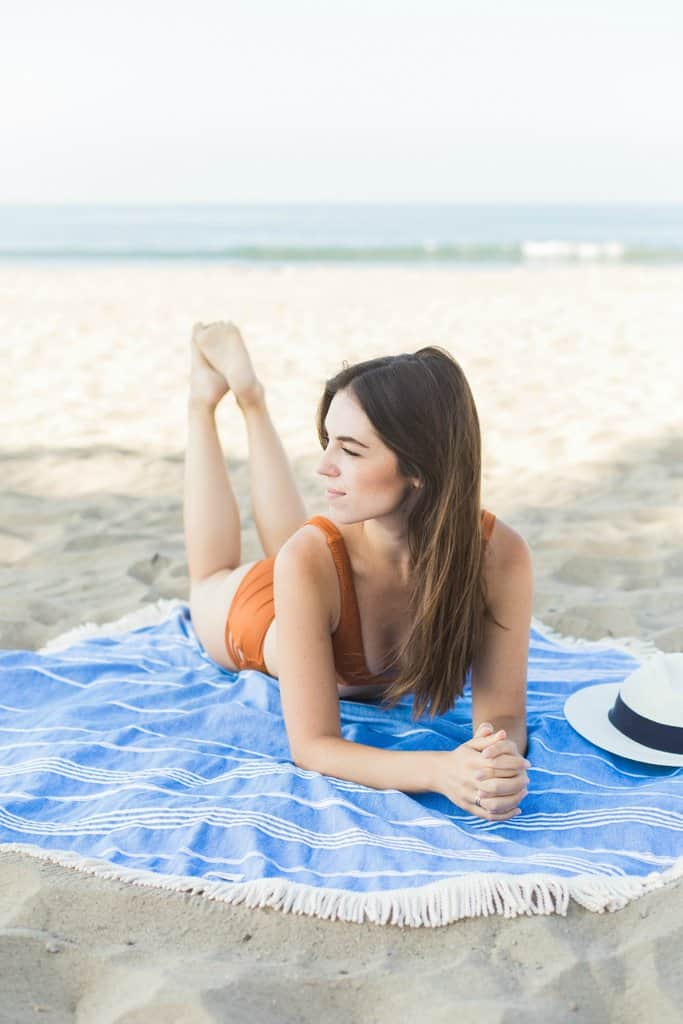 Fair Sea Supply Co- The Newport 
As I mentioned, I'm not a huge fan of sand on my body. Unfortunately, my body is huge (over 6'2″ and 240 pounds), so most beach towels are too small. The circular Newport from Fair Sea Supply Co. falls somewhere between a towel, a blanket and a shawl, measuring 5 feet in diameter. It's ultra-soft and lightweight, made from 100% Organic Turkish cotton grown in the Aegean region. But it's also absorbent and quick-drying, and rolls up tightly enough to tuck into your beach bag.
Best Gifts for Fashionable Travelers (Men)
Craghoppers NatGeo 250 Jacket

 & 

Big Agnes Shovelhead Jacket
It's hard to find fashionable winter coats that withstand the elements without making you look like the Michelin Man. These jackets meet those goals exceptionally well, with two very different approaches. The NatGeo 250 offers a sleek urban design, with an adjustable waist and zip-off hood. The waterproof AquaDry exterior hides an insulating baffled lining, hot pockets, and hidden storage for keeping valuables safe. Big Agnes' Shovelhead is a more traditional ski jacket, but with an athletic fit and slimming vertical stitching. The water repellent shell is filled with 700-fill Downtek, providing exceptional warmth without the heavy bulk.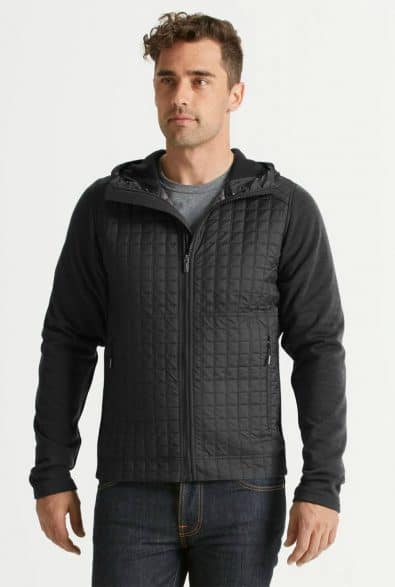 Nau Off the Grid Hoody
Nan's Off the Grid Hoody treads the middle ground between an ultra-fashionable hooded sweatshirt and a jacket. The sleeves and hood are made from soft Rangygoat wool, which keeps you warm and cozy while providing maximum mobility. The quilted body is insulated with recycled polyester, which is considered the most sustainable fiber for making weather-resistant outerwear. The result is a sleek, stylish balance between fashion and function.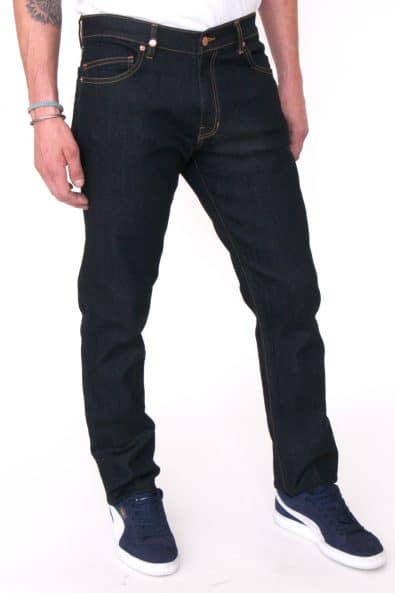 Aviator Jeans
Founded by a former Macy's Art Director, this California brand boldly calls theirs "the best travel jeans in the world." Cutting out the middle man by selling direct to consumers, they offer an affordable "Made in the USA" designer jean with classic roots and a modern twist. The slim-fit, 5-pocket design is as timeless as rock 'n' roll. But the hidden pockets add traveler-minded security, and are big enough to hold your passport, phone, wallet and more.
Howler Bros Shaman Hoodie & Gaucho Snapshirt
If you've ever seen me at a travel conference, chances are you've seen me rocking this southern-born, Texas-Based brand. Inspired by the founders' love of the great outdoors, the entire line straddles the between dressy casual and comfortably sporty. I now own four of their Gaucho Snapshirts, with the latest addition paying tribute to my astrological sign (Cancer's crab). Their new Shaman Hoodie is a tribute to the indigenous culture of the American southwest, made from a medium weight cotton blend that makes it perfect for everyday wear.
Shade Station Glasses
I learned a valuable travel lesson recently when the soft-side case I kept my beloved John Varvatos glasses in got crushed en route home from the Philippines. Frustrated by high prices at my local optician, I turned to Shade Station, the world's largest online retailer of designer glasses. They offer free lenses (with frame purchase), free worldwide delivery and price matching on more than 50 brands. So I decided to get two pairs– Oakley Airdrops for everyday wear and Tom Fords as a backup. They took 8 days to ship from the UK, fit perfectly and saved me time, money and hassle. So long, retail optician!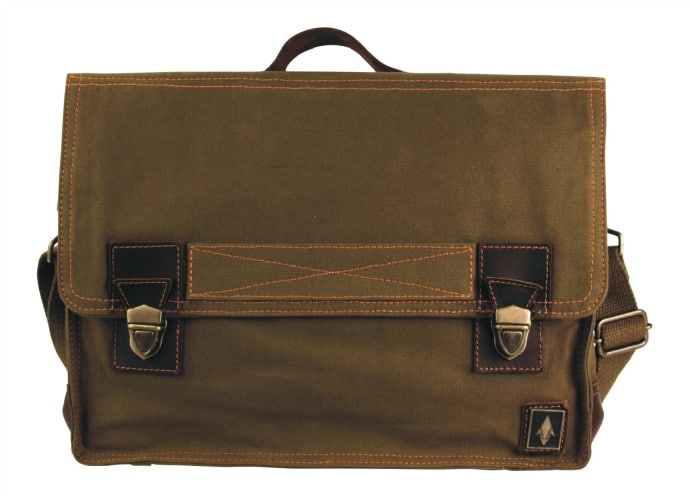 DamnDog Work Bag
It was with great regret that I retired my old laptop bag, whose stitching had become frayed from years of wear and tear. But this handsome canvas bag is rugged enough to stand up to the rigors of frequent travel. At 10.5″ x 4.5″ x 16″, it's large enough to hold a 15″ laptop, charger, accessories and more. With riveted reinforcement and double-stitched stress points, it's designed for durability. The fact that it looks like something Indiana Jones would carry doesn't hurt, either.
Best Gifts for Fashionable Travelers (Women)
 
Poppet- Packable Wrap Dress
Mary is not very vain, and tends to value function over fashion. But when she got Poppet's Pocket Cardigan a few years ago, she found a piece that provided both. She's packed it on every single trip we've taken since. Their new Packable Wrap Dress is similarly versatile. It's wrinkle resistant, flattering, and quickly packs down into its attached pocket. I'm not saying it's the only travel dress you'll ever need, but it's a solid foundation for a travel-light wanderer's wardrobe.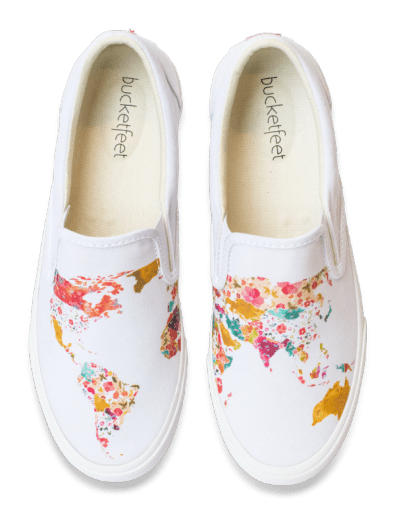 Bucketfeet- World Map Slip-On
The adventurous, active travel we do requires a certain practicality when it comes to footwear. But there's no reason you can't have a dash of whimsicality as well. Designed by Brooklyn-based watercolor artist Meera Lee Patel, these colorful canvas shoes boast an eminently feminine view of the world. Vivid pinks, purples, blues and golds capture the sheer joy of exploring the world. And the simple slip-on design, with cotton lining and cushioned bubbles on the insole, keeps you comfortable while you're doing so.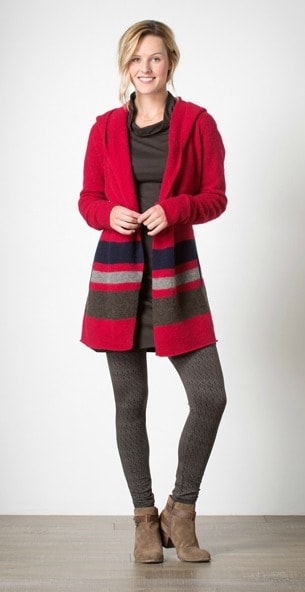 Toad & Co- Merino Heartfelt Hoodie 
As I mentioned earlier, Mary loves Merino wool for its warmth, softness and natural ability to regulate temperatures. This simple-but-elegant sweater from Toad & Co is perfect for the holidays, with its striking red offset by bold, beautiful stripes. But once she wraps herself inside its light, cozy embrace, tucks her hands in the warming pockets, and nestles into the draped hood, I have a feeling she's gonna want to wear it all year-round.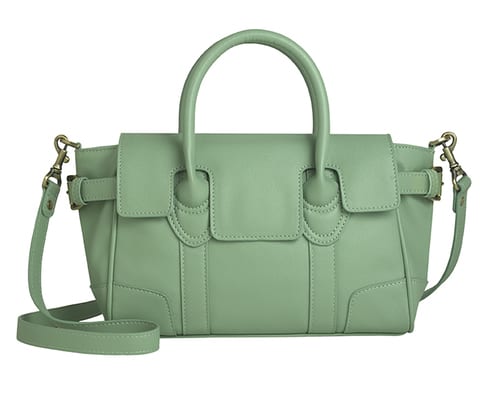 Zink- Mini Boxcar Purse
Zink founder Ben Freedland worked with fashion icons like Armani and Burberry before launching his own line. It pays tribute to the classic style and handcrafted artistry of his grandfather, an award-winning weaver for whom the company is named. This 100% vegan leather purse is designed to recall the glam transatlantic travelers of the 1920s, with solid brass hardware, polyurethane exterior and natural canvas lining. It's an impressive combination of style and sustainability, with a retro silhouette that Mary loves.
Bonita Piña- Bonita Bands
When you're hiking through jungles or climbing mountains, the last thing you want to worry about is hair in your face. This family-owned company was inspired by a trip to Guatemala, where their handmade hair wraps are crafted on a treadle foot loom by skilled artisans. The vibrant colors of Mayan culture are represented by cotton threads and beautiful beads, with each one taking around 3 days to make. With a little practice and their online tutorials, it takes just two minutes to create a variety of beautiful looks that work for any hair length.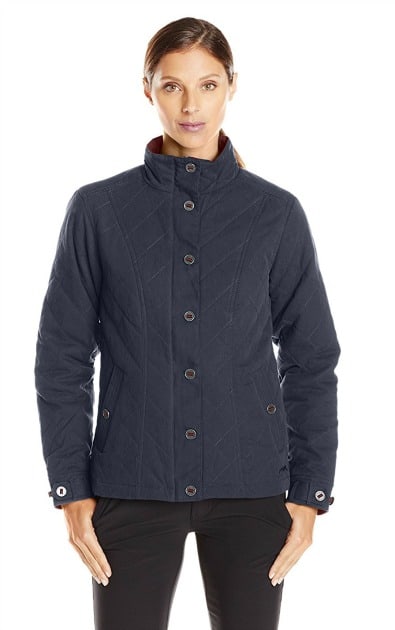 Mountain Khakis- Swagger Jacket
Available in both men's and women's styles, the Swagger Jacket is designed to withstand the intense weather of the mountains, but looks good enough to sport on city streets. The water repellent cotton/nylon blend exterior is stylish, with a curve-hugging fit, quilted stitching and field-inspired slotted buttons. The jacket's excellent warmth comes courtesy of the Primaloft Silver insulation, a synthetic alternative to down that was originally developed for the U.S. Army.  In short, it's sleek, snug and sure to keep you safe from the cold.
Best Gifts for Jetsetters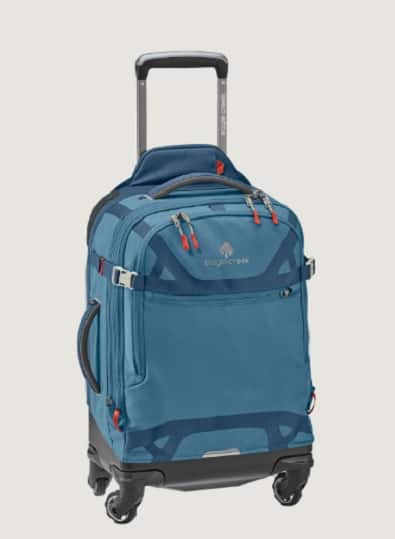 Eagle Creek- Gear Warrior AWD
Flying can be difficult, especially when you're on long flights with multiple stops. But having the right gear makes the process of getting there much easier. We traveled professionally for years before discovering the joys of 4-wheel spinners. Now, we never travel without them. The Gear Warrior AWD is tougher than most, with oversized wheels designed to tackle any terrain. It's got an expandable main compartment, large internal pockets  and a drop-down bottom to take advantage of packing space between wheels. It also has an "Equipment Keeper" to hold gear to the top of the bag, a top zip pocket for quick access, and compression straps for added security.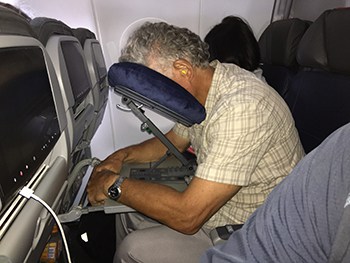 Kaz Headrest Travel Pillow
I've never been good at sleeping on planes. At 6'2″ I'm too tall to get comfortable, and sleeping isn't my strong suit under the best conditions. This ingenious invention makes a huge difference.  Weighing less than 2 pounds and folding for easy storage, the ergonomic device attaches to your tray table to provide a massage chair-like position that even makes middle seat sleeping more comfortable. When you're not traveling, the sturdy base is strong to serve as a laptop stand.
 
Hedgren- Trolley Transit S
Born in Belgium in 1993, Hedgren's minimalist design style is now available in a hard-side spinner. Measuring 21.65 x 7.87 x 13.39 inches, this slick carryon weighs less than 6 pounds. Yet it has a 100% polycarbonate case designed to stand up to bumps and bruises like a much heavier bag. Available in 6 colors, with flat handles, silent wheels and a 3-number TSA-approved lock, it's a sleek spinner that rolls just as smooth as it looks.
AKG- N60 NC Headphones
If there's one thing I can't stand on long flights (to borrow from the Grinch), it's the noise, noise, noise, noise. Whether it's chatterboxes who won't stop talking, kids who can't stop crying or the droning roar of the plane's engine, none of it is conducive to sleep. These noise-cancelling headphones are designed to minimize the noise of planes, trains and automobiles, while also providing Grammy Award-winning sound quality. They're super comfortable, lightweight, and have a 3D-Axis folding design that makes them perfectly portable. And with up to 30 hours of battery life, they'll last long enough to fly around the world.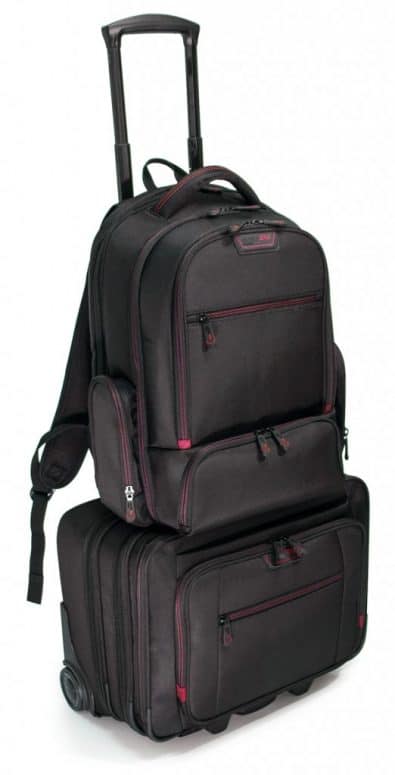 Mobile Edge- Professional Backpack & Rolling Case Combo
Boasting a lifetime warranty, this backpack and rolling case combo is designed for serious business travelers. The 16″ x 9″ x 19″ backpack is divided into four sections made to hold a variety of business and personal items, with a front pocket organizer and a TSA-friendly padded pocket that holds up laptops up to 16″.  The 18″ x 10″ x 14″ rolling case can hold laptops up to 17.3 inches, with wide-mounted inline skate wheels and a telescoping handle that makes moving through airports a breeze. Together, it's a great combo for business trips or weekend getaways.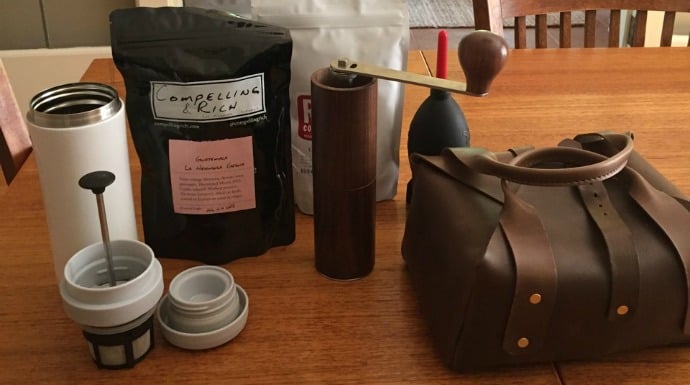 ESPRO- Travel Press
I'm low maintenance about most things when it comes to travel, but coffee isn't one of them. I'm an unabashed coffee snob: At home we drink nothing but Fair Trade organic coffee. So why settle for less when we're on the road? This handy gadget won multiple "Best New Product" awards from the coffee industry last year. It's portable, packable and comes with everything you need to brew the perfect cup of smooth, French Pressed heaven… except for the coffee itself. For those who prefer the flavor of pour-over style, they also have a paper filter-pressed brew method. Either way, after brewing you just put on the lid and your coffees ready to go wherever you do!
Best Gifts for Nature-Loving Travelers
Tentsile- Flite+ Tree Tent

&

TreePod Hanging Tree House
Many of us grew up climbing trees and hanging out in treehouses. Yet, as grownups, we always try to stay grounded. Tentsile brings childhood joy back to camping with Flite+, a 7-pound tree tent. The 40 sq ft floor feels like a 2-person hammock, with a dividing strap for creating two berths. The removable rain fly can also create a covered porch area. The downside is that, at 6'2″, I'm too tall for the tiny interior… At 5 ft wide, the TreePod is clearly meant for young'uns and small adults. All you need is a heavy duty rope to create an awesome portable tree fort that goes anywhere you go. Keep an eye out for their larger TreePod Camper, coming in 2017!

Kammok- Thylacine Sleeping Bag
The problem with sleeping bags is t's difficult to find one that works for all the climates outdoor enthusiasts find themselves in. A bag rated to 40º won't work when temps hit single digits, and vice versa. Kammok's Thylacine is essentially like having 3 sleeping bags in one, allowing users to customize it to suit their environment. On its own, the bag is rated to 30º. But you can add the insulated liner and liner insert to increase warmth in 15º increments, sleeping comfortably at 0º. Best of all, their Down is responsibly sourced and the bag has a lifetime warranty.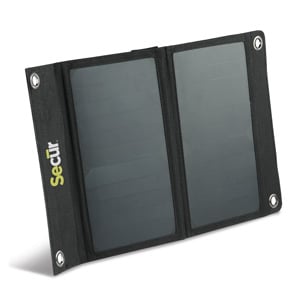 Secur- SP-6000 Ultimate Solar Charger
Our use of solar chargers has largely been limited to powering up laptops and phones on our boat. But Secur's SP-6000, which they bill as the "Ultimate Solar Charger," is designed to stand up to rugged backcountry use. The water resistant 12-watt panel has a built-in 10,000 mAh Lithium Battery that can charge an average smartphone five times. The dual USB ports have a quick-charge function, and there's even a waterproof pouch to protect your phone while it's charging. It's a great option for those who want to stay connected even when they're getting away from it all.

MSR PocketRocket Stove Kit
Though we love hiking, we are not really backcountry backpacker-type people. But for those who are, having an ultra-lightweight stove is essential. The PocketRocket is one of the industry's best, weighing just 24.0 oz and boiling water in 3.5 minutes. This handy Stove Kit combines the popular stove with a 2-liter pot, a strainer pot lid, 2 deep bowls, 2 insulated mugs with lids and 2 folding sporks. It's everything you need for backcountry cooking, and it all nests down into the 2-liter pot for easy packing.
Kuhn Rikon- 5 Piece BBQ Set
Cooking in the kitchen reminds me too much of my 7 years in the restaurant biz. But whether on our boat or at a campsite, I love cooking on the grill! Santa came early with this Swiss stainless steel BBQ set. The handsome long-handled tools include a slotted spatula that makes turning a breeze, locking tongs, a fork, silicone BBQ basting brush and a sturdy grill brush for quick clean-up. It's all packed into a sleek, cloth-lined carrying case that looks as good as my grilled food tastes!
Best Gifts For Pet-Loving Travelers
Kurgo K9 Courier Pet Carrier

&

SturdiBag Pet Carrier
Our house has been filled with an energy infusion with the adoption of Buddy, our Papillion/Spaniel mix puppy. Buddy weighs 11 pounds at 4 months, so getting a pet carrier for him for future road trips was a priority. Available in 6 sizes, SturdiBag has an award-winning "flex height" design that allows it to compress easily. We love the seat belt straps and tie downs that keep our boy extra secure in the car. The Kurgo is even cooler, serving as a pet carrier, booster seat and travel dog bed. Its only disadvantage is that it only holds dogs up to 18 pounds, so Buddy may outgrow it by the time he reaches adulthood.
PetChatz HD

& 

Pet Cube Play
We work from home, so our dogs are constant companions. It's easy to call my daughter when we're traveling abroad, but access to our furry friends has been limited to the photos my neighbor sends. Well, not anymore! PetChatz HD and Pet Cube Play allow you to observe and interact with your pets from anywhere in the world. PetChatz is nearly twice as expensive, but offers 2-way HD video and a chance to give pets treats or calming scents remotely using your phone, tablet or laptop. The Pet Cube Play has a built in laser toy, and both have 2-way audio and sound/motion notifications to alert you of action in your home. Are the bonus features of the PetChatz worth the extra cash? I guess that depends on how much your pets love treats!

Pendleton Pet National Park Hiker Leash & Collar 
Released to coincide with the 100th anniversary of the US National Park Service, Pendleton Pet's National Park Hiker line is tailor-made for nature lovers. There are 10 handsome, earth-toned leashes and collars to choose from, each paying tribute to a different National Park. From Acadia to Yellowstone, all of America's most popular parks are represented. Give our site's color scheme, it should surprise no one that we went with the green, blue and beige of the Rocky Mountain style. The nylon material isn't as strong as other leashes/collars we've used, so we save these for special occasions and use sturdier stuff for daily walks. We'd love to see improved durability!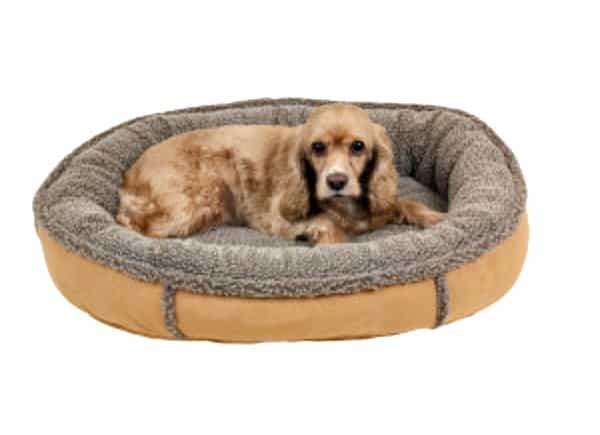 Carolina Pet Co. Faux Suede & Tipped Berber Round Comfy Cup
Of all the new stuff we got to welcome Buddy (a.k.a. Boudreaux) into our home, this posh bed proved his immediate favorite. It looks fantastic, with beige faux suede offset by brownish-grey Berber sleep surface and accents. The 100% high loft polyester fill make it incredibly comfy: We frequently use it as a pillow to lay next to him while watching TV. Plus the fabric is durable and machine washable, ensuring it'll keep him cozy and cushioned for many years to come.
Best Gifts For Photo/Video Buffs
 
DJI Mavic Pro
If Santa Baby checks off my Christmas list, he'll slip the ultimate drone for travelers under the tree for me. We'd originally looked into getting GoPro's new drone, but the Mavic Pro crushes the Karma in every single category. DJI's drone is lighter (1.62 pounds to GoPro's 2.22). It flies further (4.3 miles vs. 1.86), longer (27 minutes vs. 20) and faster (40 mph top speed vs. 35 mph). It's got a wider range of motion and INCREDIBLE intelligent flight modes that make it the easiest drone to fly. Yet somehow the DJI Mavic Pro is $100 cheaper than the GoPro bundle. Sure, the shipping date has been postponed until after Xmas. But a present this freaking cool is worth waiting for!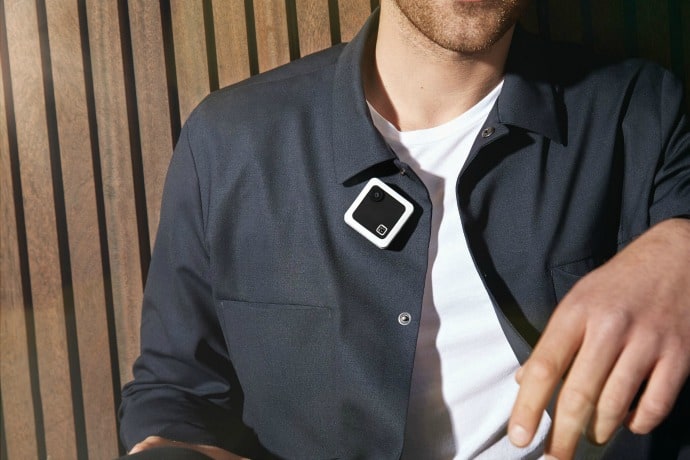 Drift Compass 
At the other end of the budget spectrum ($130), this tiny wearable camera seems poised to take on GoPro's troubled HERO Session. It shoots high-quality 1080p videos (30 fps) and 12 MB photos. It live-streams at 1.5Mps, with a built-in high sensitivity mic. It's got simple one-button controls and a battery that lasts 2-4 hours. It weighs just 1.19 ounces and measures 1.69 x .54 inches, making it smaller and lighter than the Session. And though it's not waterproof, it is about $70 cheaper!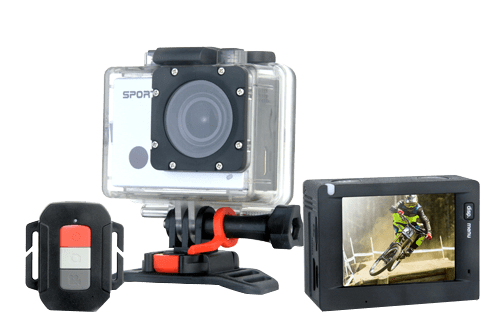 4K Underwater Action Camera
We're not trying to bash GoPro here, but as a consumer it's all about getting the most for your hard-earned dollars. Our HERO2 needs replacing, and we've been looking into upgrading to the new model. But the 4K Underwater Action Camera is nearly 1/4 the price at $107.99. It shoots quality HD video with a 170º wide angle lens at 30fps, and 16 MP photos (LOVE the time lapse and slo-mo modes!). The built-in Wifi allows you to control it remotely, and there's a 2-inch display on the back. Best of all, since we mostly used our GoPro for diving, it comes with a waterproof case that works down to a depth of 30 meters.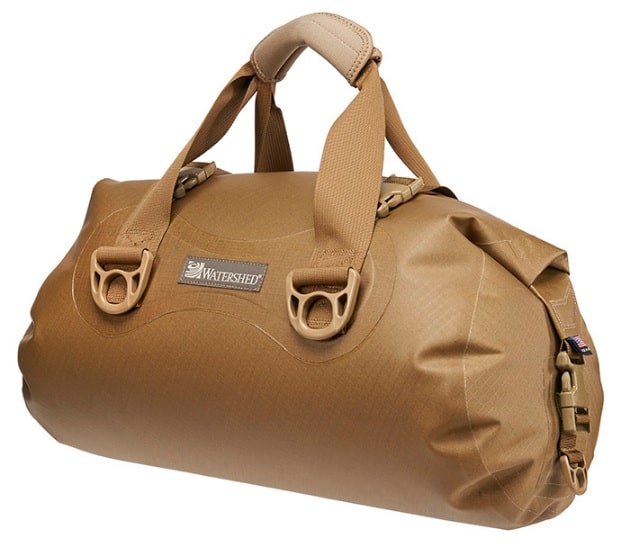 Watershed– Chattooga Photo Kit Plus
Since we do spend so much time on and in the water, protecting our valuable camera gear is a constant concern. The Chattooga Photo Kit Plus from Watershed is a cut above other dry bags we've used, both in form and function. It's a great looking duffel, with a padded interior liner, a divider set for keeping lenses/accessories organized, and a shoulder strap for easy carrying. And like all of Watershed's bags, it's also 100% waterproof and fully submersible. The Chattooga takes all of the worry out of our love of working on the water.
Best Gifts For Safety-Minded Travelers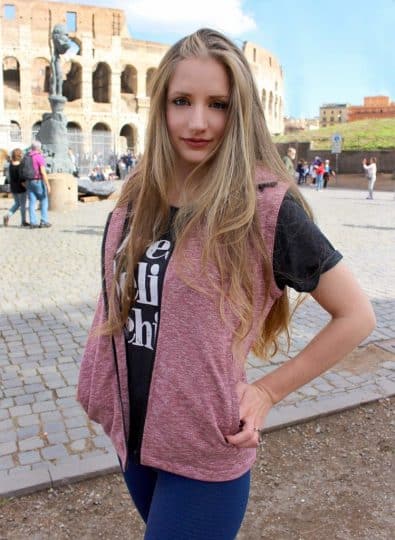 Global Travel Clothing– Joey Jacket
Until recently, there was only one major player in the pockets-for-everything travel clothing game. But SeV is getting a run for its money from this Kickstarter-launched brand. Their sweatshirt-style Joey Jacket is smartly designed for serious travelers. The huge interior pockets (including hidden ones for passport/wallet/phone) are big enough to hide your tablet, books, sunglasses and more. There are zip-off sleeves, a zip-in polar fleece liner and a removable hood with built-in eye mask. Since it's machine washable, you can wear it every day. Given the softness of the water resistant cotton and polyester blend material, you may want to!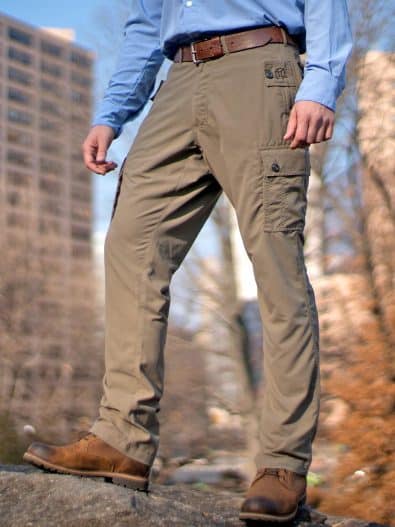 Clothing Arts- Adventure Travel Pants
The ultimate Pick-Pocket Proof pants, Clothing Arts' Adventure Travel line is perfect for travel to cities and other areas where tourists are targets. The front pockets are triple secure, with a button closure and two hidden interior pockets large enough to protect your wallet, phone and passport. The button-closure side pockets have an internal snap, with two layers of thick fabric that make it virtually knife-proof. The buttoned back pockets also have an internal zipper, expand to hold large items like guidebooks, and have hidden pockets for wallet or passports. In short, this is the single safest pair of travel pants we've ever seen.
Flared Deluxe Auto Emergency Kit
We usually take at least a few road trips every year. And with my daughter reaching legal driving age next year, road safety has become an increasing concern for us. Packed inside a sleek metal case, this luxury auto kit contains almost everything you need in case of a roadside emergency. It comes with tools such as jumper cables, 2-way screwdriver, tire pressure gauge, battery power bank and a guide to using them. There are safety items such as LED flare, glow sticks, pepper spray and First Aid kit. And then there are the little things we often need, such as umbrella, poncho, ice scraper, water bottle and more. We're putting this one aside for my kiddo's 16th birthday!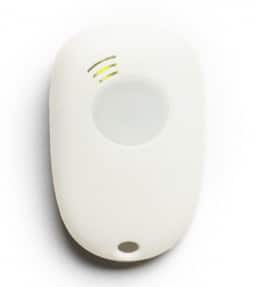 React Mobile Sidekick
Another future gift for my daughter, this handy little gadget could literally be a lifesaver for travelers or anyone with an active lifestyle. The React Mobile Sidekick can be attached with a carabiner and activity clip. The device works with a Personal Safety App to notify friends, family and local authorities of where you are and that you need help with the simple push of a button. Using a LE Bluetooth 4.0 signal, the SOS can be sent even if your phone screen is locked or out of reach. At around $70, it's a small price to pay to know you or a loved one can stay safe.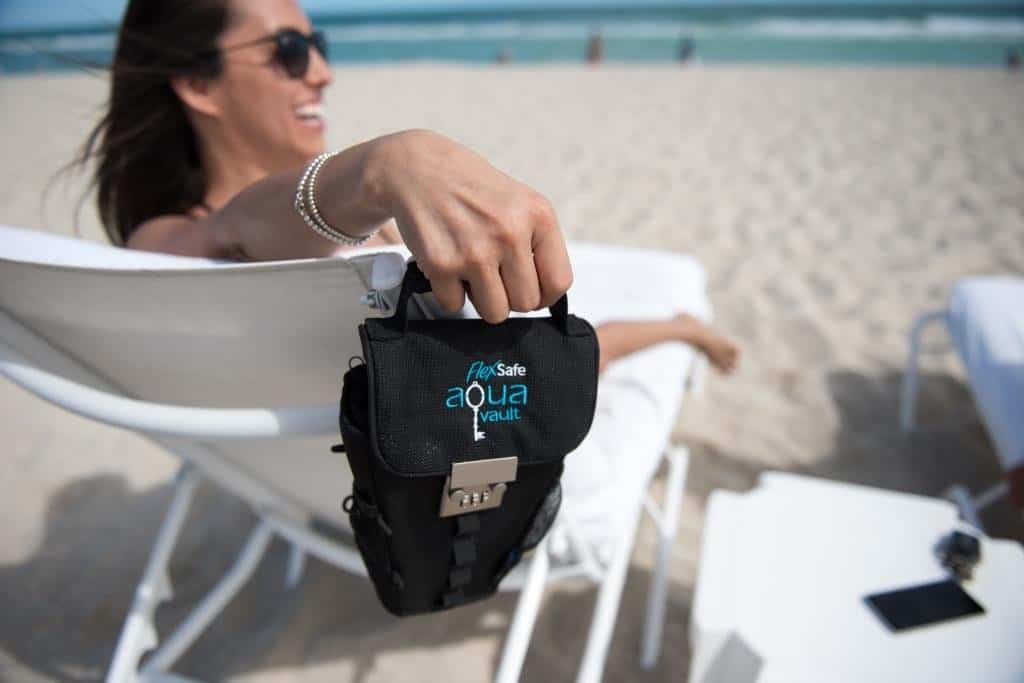 AquaVault- FlexSafe
We tend to stay in nice hotels, but many of our budget travel blogging friends aren't so lucky. The FlexSafe is a portable indoor/outdoor vault that's perfect for hostels, dorms, camps, beaches or anywhere you want to protect small valuables. The soft-side bag is made of water- and slash-resistant nylon. It's big enough for wallet, phone, passport and more, with an internal zipper pouch and a programmable 3-number lock. At under $40, it's the best packable travel safe we've seen.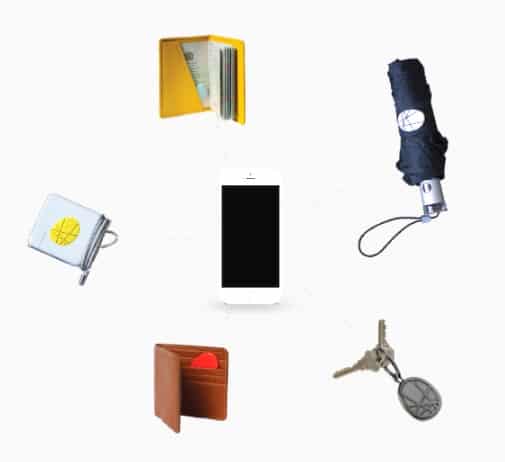 The O Original
I may be the only successful travel blogger in the world who doesn't own a smartphone. If I did,  this popular Kickstarter-supported app would be my first download. You simply insert/attach one of four thin, waterproof, battery-powered "O" devices to your wallet, keys, phone or anything else you might forget. If you leave it behind, the app alerts you immediately. You can program it to ignore while in your home/office, or to ignore on certain days. And if you miss an alarm, it stores the GPS location and time for you. The older I get, the more I seem to need an app like this!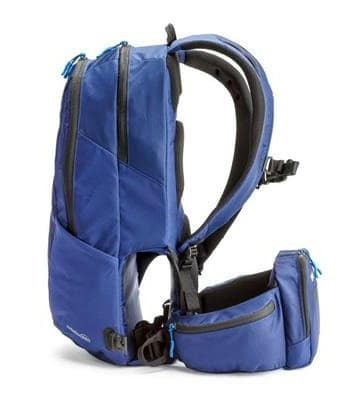 Mindshift- rotation180° Travel Away 22L
From behind, the rotation180º Travel Away looks like any other sleek, modern backpack. What makes the 22L bag unique is what you don't see– a concealed belt pack that looks like a typical waist clasp from the front. But when you spin the hidden pack around, it allows you to safely access your camera, passport, phone and any other valuables you prefer to keep tucked away in there. It's a lot easier to keep thieves from stealing your stuff if they can't find it!
Best Gifts for Tech-Savvy Travelers
 
FLI Charge
Bloggers thrive on technology, from phones and tablets to cameras and other gadgets. Every one of these needs to be charged daily, which equals a lot of cords in our carryons. The Indiegogo-funded FLI Charge is designed to simply the process and eliminate some of the clutter. It starts with the the FLIway 40 pad, which provides 40 watts of wireless charging power. You simply connect your devices to the FLIcase (for phones), FLIcube (USB) or FLIcoin, then set them on the pad and charge up to 8 devices at once. It's just as fast as a wall outlet, but with a lot less cords!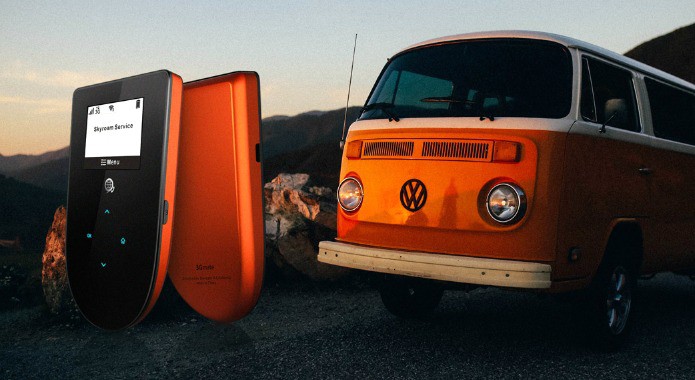 Skyroam
As travel bloggers, staying connected is important no matter where in the world we travel. This handy little WiFi hotspot isn't quite "everywhere you want to be." But it does provide unlimited data for up to 5 devices in over 100 countries around the world. There's no need to unlock your phone, buy SIM cards or deal with overage or roaming charges. You simply register once, pay $9.95 for a 24-hour day pass, and you're good to go.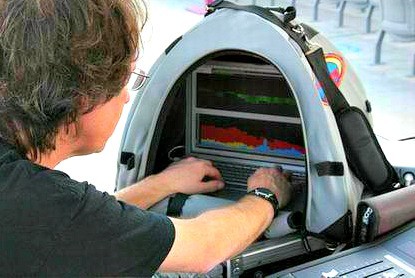 LapDome Collapsible
The beauty of being self-employed is the ability to work from anywhere in the world. But no matter how much we adjust screen brightness or try to find shade, using laptops outdoors always leads to squinting-induced headaches. The LapDome is an invention so simple, you'll wonder why nobody thought of it before. It's a collapsible, easily packable mini-tent for computers 15″ and under, which can also be used as a carrying case. We can't wait to take this out on our boat next summer!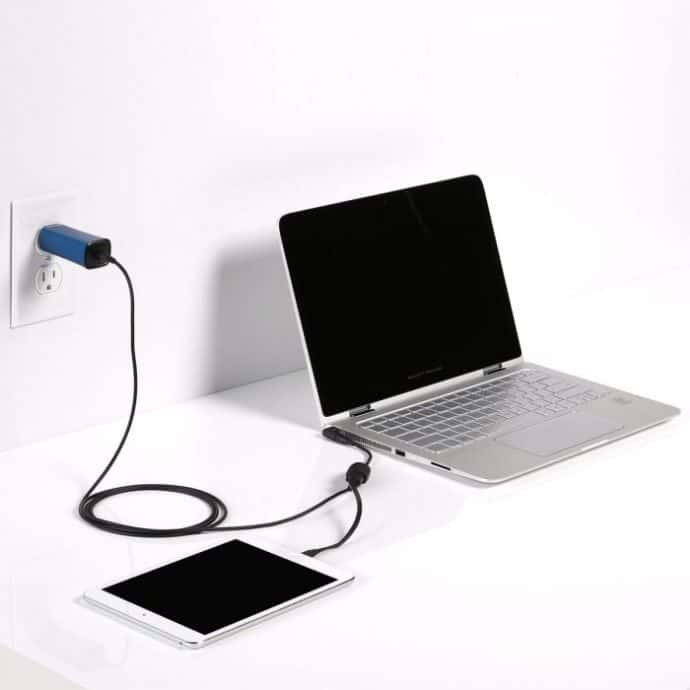 FINsix- Dart
One of the biggest challenges of ecotourism's "travel light" ethos is trying to fit clothes and gear for 2-3 weeks into a carryon. We try to make every little bit of space count. Created by former MIT engineers, the FINsix Dart is a universal 65W laptop charger that works with 95% of the PCs on the market. Measuring just 3.4 x 1.2 x 1 inch, with no need for AC cord, it's up to four times smaller and lighter than most PC chargers. It's even got a USB port for charging phones and tablets. Unfortunately it's not MAC-compatible, but it works great for Mary's Dell PC.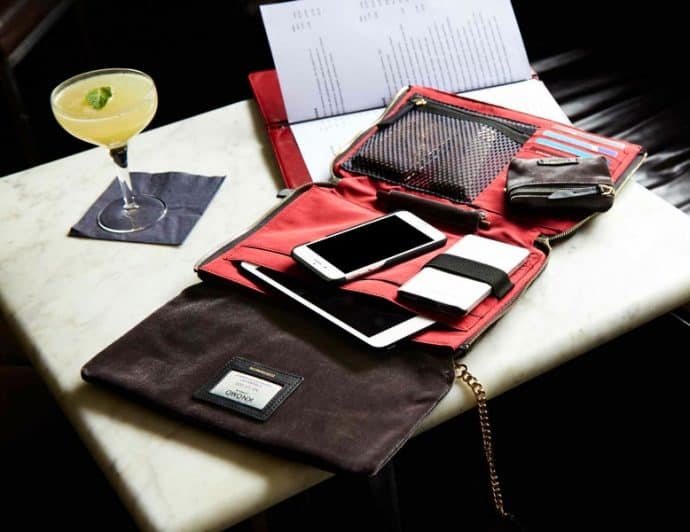 Knomo- Elektronista
When is a purse more than just a purse? When it's a "digital clutch bag" designed to help women keep their digital devices charged and organized. Created in collaboration with Danish blogger Christiane Vejlo, the nylon clutch is fashionable outside and functional within. It holds up to a 10″ tablet, with integrated 5000MAH battery and micro USB charging cable. Add the optional World Travel Adapter USB Charger, and you have the ultimate travel purse for digital nomads… or anyone who makes their living by staying connected to the web! –Bret Love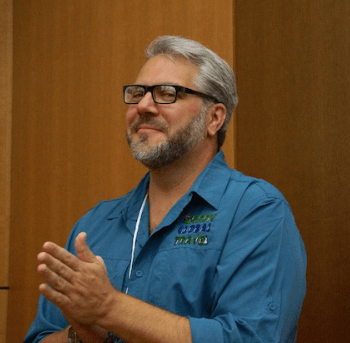 The co-founder of Green Global Travel and Green Travel Media, Bret Love is a journalist with over 21 years of experience. He's been published in over 100 publications, including American Way, the Atlanta Journal-Constitution, National Geographic, Rolling Stone and Yahoo Travel. In recent years he has emerged as an in-demand public speaker and teacher, covering topics from branding and content marketing to responsible travel and how DMOs can work with bloggers. He's also a prominent travel industry marketing strategist, managing content, social media and influencer marketing for companies such as Discover Corps and International Expeditions.
If you enjoyed our 2016 edition Best Gifts for Travelers, you might also like: 
Best Christmas Light Displays in Georgia
50 Christmas Traditions Around the World
Real Xmas Trees Vs. Artificial: Which Is More Eco-Friendly?