Living in Atlanta (where it's 92ºF in late September), summer recreation is usually limited to activities on or in the water. But once the weather turns cool and the leaves turn colorful, nature lovers pack up their outdoor supplies and head for the hills… the North Georgia mountains, to be exact.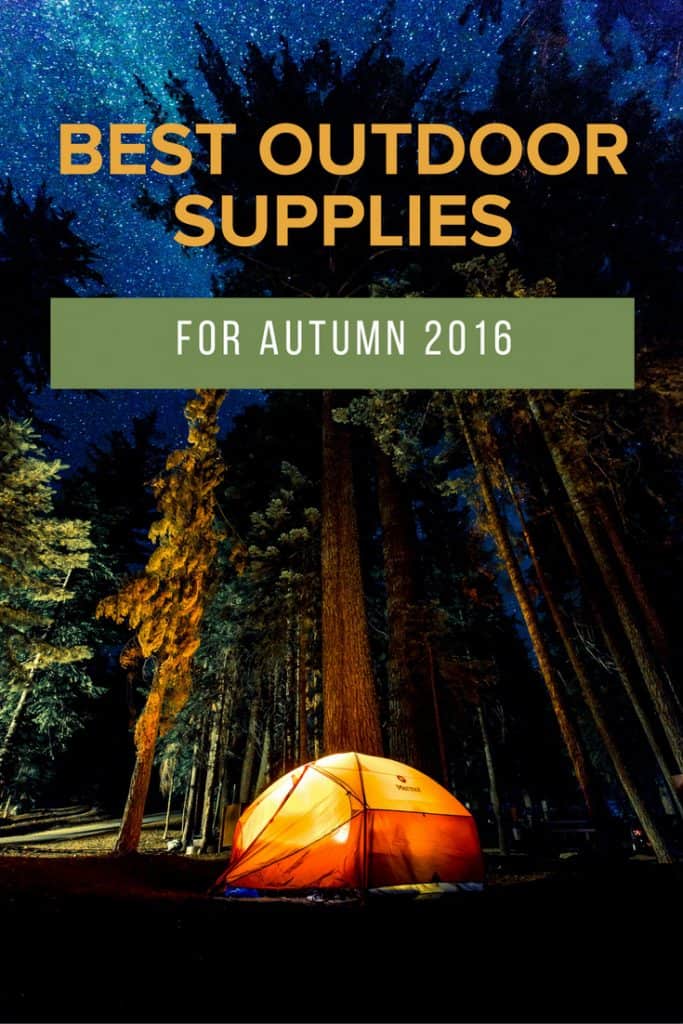 Whether it's backpacking, camping, day-hiking, fishing, kayaking or just enjoying a picnic beside one of the area's myriad lakes and waterfalls, Autumn is arguably the best time to explore our native state. But it's also a great time to travel abroad and take advantage of shoulder season deals.
From bush camping in Tanzania's Ngorongoro Conservation Area and sleeping out under the stars in Jordan to glamping in Chilean Patagonia, some of our favorite memories have come from traveling in Autumn. Here's a look at some of our favorite outdoor supplies for the 2016 season…
TENTS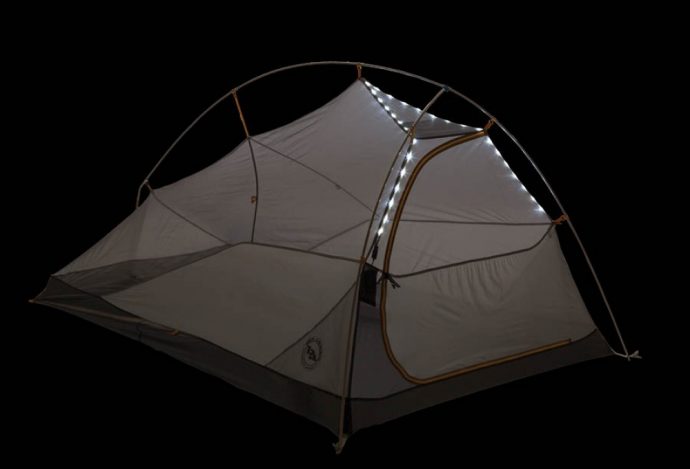 BIG AGNES Fly Creek UL2 mtnGLO
The mtnGLO tent won Editor's Choice recognition from Backpacker magazine when it first debuted last year. This ultralight 2-person, 3-season tent brings that innovative tent-lighting technology to Big Agnes' award-winning Fly Creek line. They've been redesigned to minimize weight and maximize livable space, using steeper walls and a vertical door, with the LED lights built right into the seams of the 40″ vestibule. Maximize the 28 square feet interior space even more with the optional Triangle Loft (sold separately), which hooks into built-in loops for added gear storage. It's a little small for our family's needs, but– with a trail weight of just two pounds– it's an exceptional option for backpackers.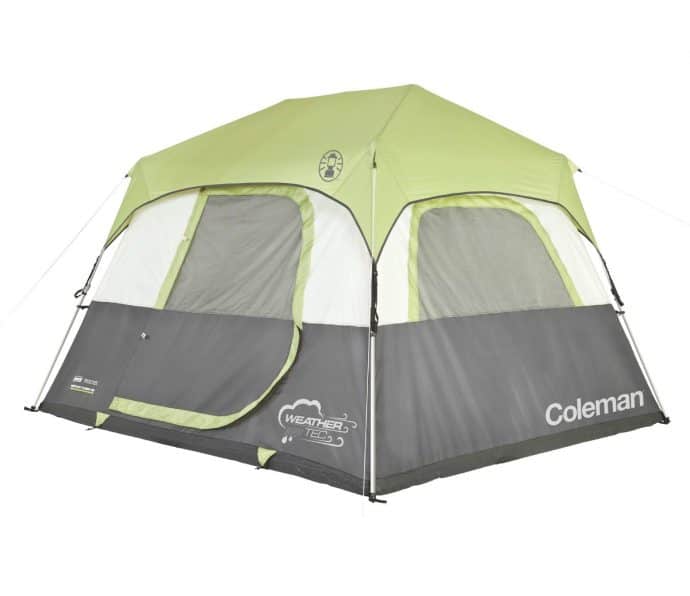 COLEMAN Signature 6-Person Instant Cabin with Rainfly
With a family of three people and one dog, we're of a "the bigger, the better" mindset when it comes to tents. Coleman calls this one a cabin because of its straight walls, 10-foot-square shape and 6'2″ height, which makes it perfect for a guy built like a linebacker (a.k.a. me). Set-up takes about a minute and can be done by one person, with attached poles making it one of the easiest tents we've tested. But it's also remarkably durable, built with a WeatherTec System– leak-free seams, heavy duty weather-resistant fabric, waterproof floors, and a frame guaranteed to stand up to wind gusts of over 35 mph. At 22 pounds it's probably not going to work for serious backpackers, but for families like ours it's an impressively spacious tent at an exceptionally affordable price.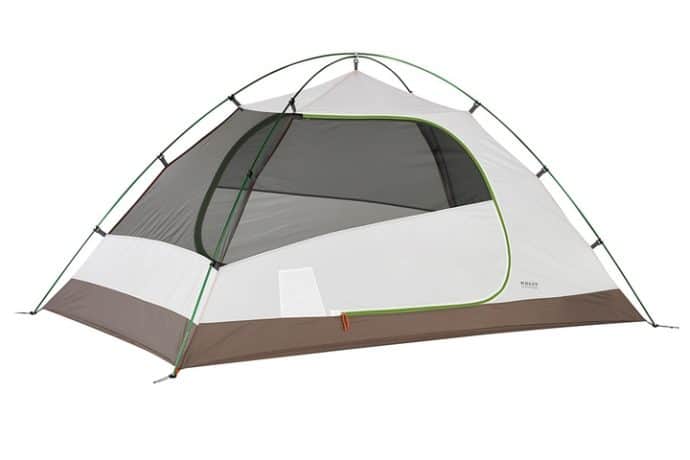 KELTY Gunnison 2.3
We've been fans of Kelty for years, and their Gunnison 2.3 is a solid 2-person, 3-season tent. Two D-shaped doors provide easy entry, while one vestibule has double zippers so you can set it up as an awning for shade. The interior makes use of mesh pockets, a door pocket, and a gear loft to maximize storage. There are mesh panels on all sides, a mesh roof and adjustable fly vents to provide excellent ventilation, while the Arc Edge floor lifts the seams to prevent moisture seepage. The hubbed 2-pole design and Hug pole clips make for an easy set-up, and the roll-top storage bag saves space in your pack. The only downside is its tiny size: At 52 x 42 x 84 inches, it's about the width of a full-sized bed.
SLEEPING BAGS/HAMMOCKS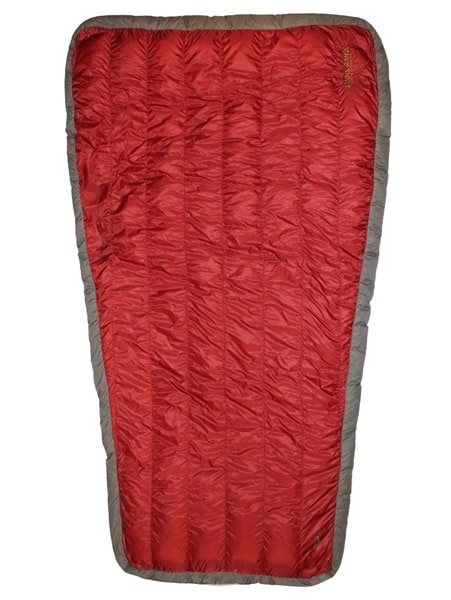 BROOKS-RANGE Cloak 20 Wide
Due to my aforementioned linebacker physique, I've never been a huge fan of sleeping bags. They often feel restrictive and overly warm unless it's really cold outside. The Cloak 20 is more of a "sleeping blanket"– it's basically the top half of a sleeping bag, but with ample width (46″ shoulder, 41″ hip, 34" foot width) to keep you covered. Weighing in at just 22.4 oz, it's filled with super-light 850-down insulation rated to fight off chill down to 20ºF. DWR and DownTec treatments help repel moisture to ensure you stay warm, while FlowGate baffle technology keeps the down from moving around and creating cold spots over time. This thing is so comfy, you may be tempted to use it on your bed at home!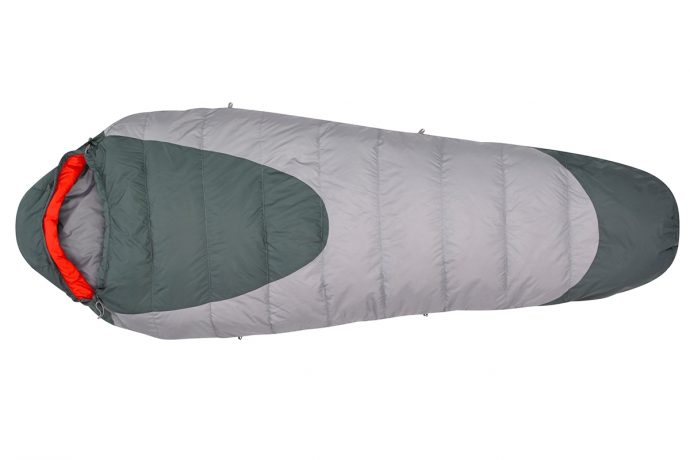 KELTY Cosmic 40
An excellent value for the money, Kelty's Cosmic 40 is perfect for Autumn camping in warm climates like ours, where nighttime lows rarely dip below 40º until mid-December. Restyled for 2016, the lightweight bag's 600-fill hydrophobic DriDown resists water and condensation, keeping you dry and cozy even when temps get close to freezing. I'm 6″2′ tall, so the Regular size is a bit too short for me, but the Long version fits up to 6'6″. Thanks to the quilt-through construction, thermal-comfort hood and natural fit foot box, it's one of the most comfortable sleeping bags we've ever tested.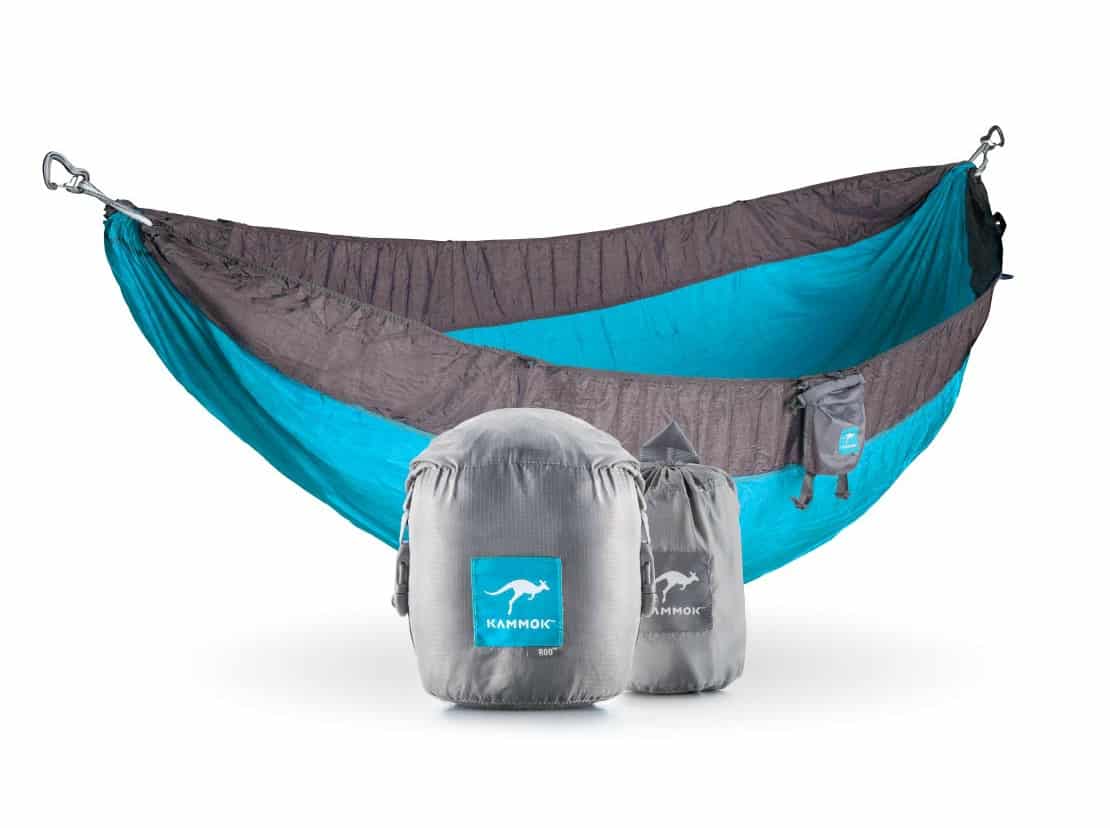 KAMMOK Roo Hammock w/Dragonfly Insect Net
Boldly billed as "The World's Best Camping Hammock," with a Men's Journal Gear Lab seal of approval, the Roo is not like any hammock we've used before. Designed to resemble a Kangaroo's pouch, its climbing-rated carabiners and dyneema slings can be paired with Kammok's Python Straps (sold separately) and hung quickly and safely around any anchor point capable of bearing your weight. Made with durable diamond ripstop fabric, it's extremely lightweight (24 oz), tear-resistant and breathable. When you pair it with the Dragonfly (also sold separately) Insect Net, you get 360° protection from biting bugs such as no-see-ums and mosquitos.
 BACKPACKS
MINDSHIFT GEAR BackLight 26L
Since we never check luggage, backpacks are arguably the most essential outdoor supplies we use in our adventures. The BackLight 26L, with its 10.2″ x 19.3″ x 5.9″ interior, fills a gaping hole in our collection. The 9L front pocket has compartments for a 15″ laptop, tablet and personal gear (change of clothes, snacks, etc), and there's a top pocket for passports. The lumbar-supporting rear panel allows instant access to our photo gear without having to take the pack off. We just leave the waist belt attached and spin the pack to the front. With a tripod/monopod mounting system, ice axe loops and other lash points for extra carry capacity, and two huge pockets for water bottles, it's the perfect combination of backpack and camera bag.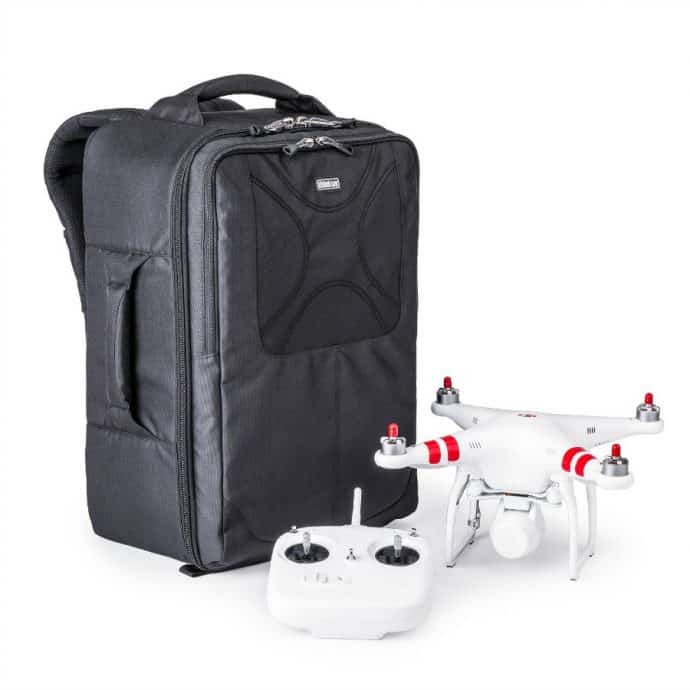 THINK TANK Airport Helipad for DJI Phantom
You can't swing a stick in a major city without hitting a blogger with a drone. And though we haven't jumped on the bandwagon yet, it's definitely on our Christmas wish list! The Airport Helipak is tailor made for the world's most popular drone, the DJI Phantom. The 14" x 20.5" x 9" pack has internal compartments designed to hold a 17″ laptop and the drone's body, rotors, charger and controller, with plenty of space left over for GoPro and accessories. But the customized divider setting can be easily reconfigured to hold other drones and camera gear, or removed entirely to function as a normal backpack. Now the only question is whether to get the Phantom or hold out for the new Mavic Pro!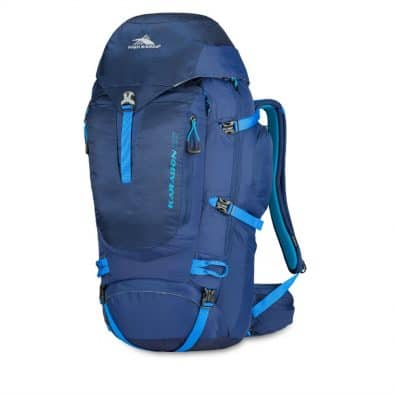 HIGH SIERRA Karadon 65L
The aforementioned bags are aimed at serious photographers and videographers, but High Sierra's new Karadon line is aimed at hikers seeking a technical backpack at an affordable price. The 65L is their largest multi-day pack, with 28.5″ x 11.5″ x 13.0″ of space that includes open side and front pockets, a zippered accessory pocket, internal organization and a dedicated sleeve for a hydration reservoir. Designed for distance trekking, its best features include the adaptable AIRFLOW ventilation back panel, comfortably padded waist belt and shoulder straps, and hidden rain cover and helmet holder.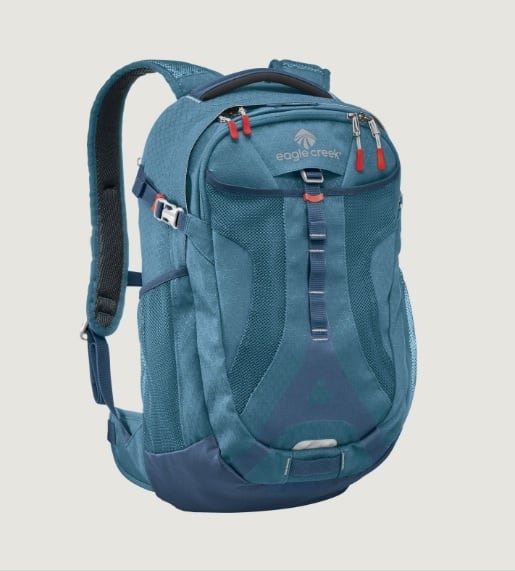 EAGLE CREEK Afar 
It's rare that we need a multi-day backpack for our adventures, but we NEVER travel without daypacks. This new 12.25″ x 20″ x 8.5″ pack is sleek enough for urban use, but with the rugged durability we need when hiking in mountains, jungles or deserts. The tough-as-nails exo-skeleton is strategically strengthened, with water-repellant Geo Ripstop and ballistic fabrics to resist abrasion and the elements. Eagle Creek's All Ways Secure features include lockable zippers, a padded "digital safe zone" large enough to fit a 17″ laptop and small electronics, and reflective accents and safety whistle integrated into the sternum strap. With a back panel that attaches to our luggage handle and a lifetime "No Matter What" warranty, this is now our go-to travel day-pack.
CAMP COOKING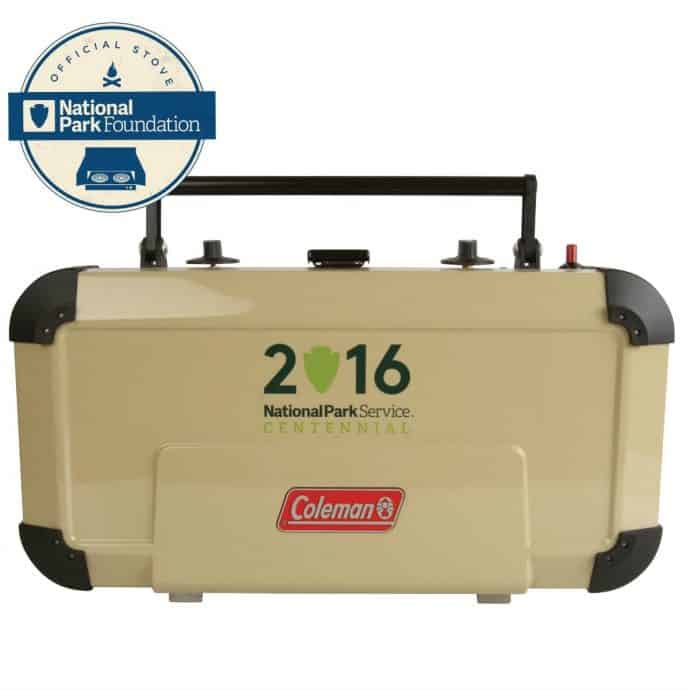 COLEMAN National Parks Edition Fyreknight Propane Stove
After 7 years in the restaurant industry before/during college, being in the kitchen feels too much like work. But put me on an outdoor grill/stove and I'm one happy camper! This limited edition stove, released to commemorate the US National Park Service centennial, is a beast. 12,000-BTU burners allow you to use two 12-inch pans simultaneously, and you can switch out the pan supports to cook on a grill or griddle. The Wind Block pan supports eliminate the need for side panels, while pressure control technology ensures the burner performs well even in inclement weather. The official stove of the National Park Foundation is handsome and portable, perfect for camp cooking or tailgating.
OPTIMUS Elektra FE 
Weighing in at 15.7 lbs, the Coleman is better suited to drive-up campers than backpackers. But this fuel-efficient cook system weighs a mere 16 ounces– one of the lightest camp stoves we've ever tested! The stove, heat exchange pot, lid, clip-on windscreen and handheld ignitor take up just 6.5″ x 4.9″ of space in your pack. But it packs big things into its small package, using 20% less fuel than a normal pot and boiling water 28% faster. At less than $100, this mini-stove is maxi affordable, making it a great option for multi-day trekking.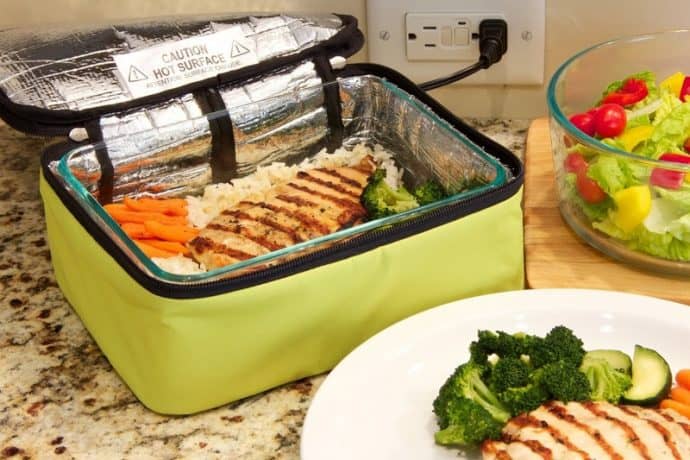 HOT LOGIC Deluxe
When we're not traveling, our family spends a lot of time on our pontoon boat at Lake Allatoona. We'll usually grill out on the boat. But occasionally we don't feel like cooking, so we'll take a pre-made dish from home or pick up some takeout on the way. Unfortunately it often gets lukewarm before we make it out to our favorite quiet cove. The Hot Logic Deluxe is essentially a portable personal oven, with an insulated bag, hot plate, Pyrex dish and 75 watt power inverter that allows it to plug into your car or boat's lighter. You can keep food hot, reheat leftovers or slow cook food over 8 hours, depending on your needs. For us, it's a great little problem-solver.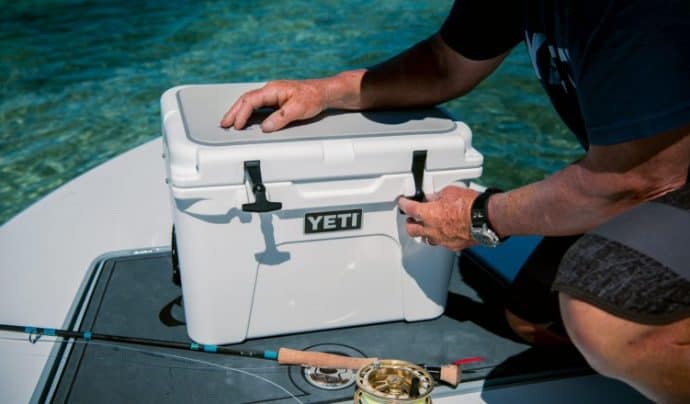 YETI Tundra 35 
We've been diehard fans of the YETI brand for years: Our Hopper 30 Soft Side Cooler goes with us nearly every time we spend a day at the lake. The Tundra 35 is their second-smallest ice chest, built to be virtually indestructible on the outside, with permafrost insulation that keeps things frigid on the inside. Measuring 21″ x 16″ x 15.5″, it's small enough for one person to carry, but big enough to hold 20 cans and ice. Noteworthy features include non-slip feet that ensure the cooler doesn't move when you car or boat does, super-strong T-Rex lid latches, and a quick-twist draining system. Once found only at shops specializing in outdoor supplies, it's now available at ACE Hardware stores.
FISHING

GRUNDÉNS Stormlight Jacket & Anuri Waist Pant 
This line's roots date back more than 100 years, to when Carl A. Grundén began making clothes for fishermen in the coastal village of Grundsund in West Sweden. A century later, the brand is world-renowned for high quality waterproof clothing designed to withstand the most brutal weather conditions. Their Stormlight Jacket is crafted from stretchy nylon that's waterproof and stain-resistant yet breathable, it offers both ultra-light comfort and serious protection from the elements. Paired with the warm high-loft fleece lining of their windproof, water-resistant Anuri Waist Pants, it's an awesome Autumn outfit designed for serious anglers. Bu the pants do seem to run a bit large, so you may want to order a size down unless you're using them with a base layer.

HELLE NORWAY Steinbit
With 15,626 miles of coastline (8th longest in the world), Norway knows a thing or two about fishing as well. Helle Norway's history dates back to 1932, when brothers Steinar and Sigmund Helle began hand-crafting knives for outdoorsmen in the forge on their farm in Holmeland. Nearly 85 years later, the company's knives remain a thing of timeless beauty. The Steinbit filet knife is a perfect example. The elegantly curved wooden handle is made of Curly Birch; the thin, razor-sharp blade of stainless steel; the sheath of embossed Nordic leather. The only downside is that the Steinbok is so pretty, you may hesitate to use it for its intended purpose!
COSTA DEL MAR Rafael & ELECTRIC Stacker Sunglasses
Longtime GGT followers may notice that I'm almost never seen outside without my sunglasses. I wear them, not only for the prescription lenses, but because my eyes are hyper-sensitive to sunlight. The new Rafael sunglasses from Costa Del Mar are designed specifically for sport fishing, with polarized lenses that block out 100% of the sun's harmful UV rays. Not only does the wide temple design and mirrored lens look cool, but their signature 3-square hole venting keeps your eyes cool even when the day is blazing hot. Electric's new Stacker shades are built for outdoor adventure, with a removable eye mask that shades the side of your eyes. The sport performance lenses have 100% UV protection, anti-reflection and hydrophobic properties, plus a directional airflow system to prevent fogging.
SHOES & BOOTS
BOGS Classic Ultra High Boots
Whether hiking through soggy jungles in Costa Rica or navigating through Buffalo poop like a mine field in Rwanda, we've learned the value of a good pair of boots. These 15″ boots were originally designed to keep dairy farmers dry and safe, even on slippery cement. But they're perfect for any outdoorsman– 100% waterproof, insulated to stay warm down to -40ºF, and treated with "DuraFresh" bio-technology to fight stinky foot odors. Thanks to the 4-way stretch inner bootie and sponge-like internal midsole, they're ultra-comfortable, with handles on top that making putting them on a breeze.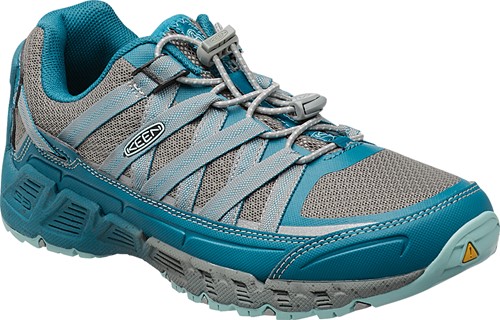 KEEN Women's Versatrail
We're obsessive about packing light and not checking bags, so having gear that serves multiple purposes is essential. Mary loves her versatile, two-toned blue shoes from Keen, which are fashionable enough for urban environments yet rugged enough for day-hiking. They're flexible and lightweight (under 9 oz per shoe), with a breathable foam tongue, mesh lining and cushioned EVA midsoles providing exceptional comfort.  The non-marking rubber outsoles and exterior EVA heel counters provide stellar stability while protecting feet from abrasions. It's Mary's favorite new all-around shoe for outdoor exploration.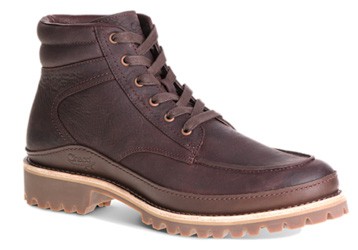 CHACO Men's Yonder Boot
I was 14 km into a hike through Jordan's Dana Biosphere Reserve when I realized not all hiking boots are created equal. As the soles of mine flapped every time I took a step, I swore I'd never take old shoes on a serious trek again. These new beauties from Chaco combine the strength and durability of a rugged work boot with the refined styling of the best hiking boots. Full grain leather uppers, rolled collar, waxed cotton laces and embossed metal hardware lend them a touch of elegant class. But the skid-resistant tread, sturdy ChacoGrip outsole and podiatrist-certified Luvseat footbed also create an immensely comfortable boot that ensures your feet feel as good as they look, even after a long day of hiking.
XERO SHOES Amuri Z-Trek & Amuri Cloud
When you're packing for 2-3 weeks of travel in one carry-on and one backpack, every ounce of space is vital. But, if you're like Mary, 1-2 pairs of shoes simply won't do. Enter Xero Shoes, started by Colorado-based couple Steven Sashen and Lena Phoenix (who appeared on an episode of Shark Tank). Its roots are in Sashen's passion for barefoot running, but they've since expanded to include the Z-Trek Sports Sandal, Amuri Cloud Barefoot Sandal, and various customized and DIY options. The Z-Trek is like an ultra-lightweight take on the classic Teva design, while the Amuri Cloud is the thinnest thong sandal you can possibly imagine. Both are the next best thing to being barefoot and take up virtually zero space.
WOMEN'S CLOTHES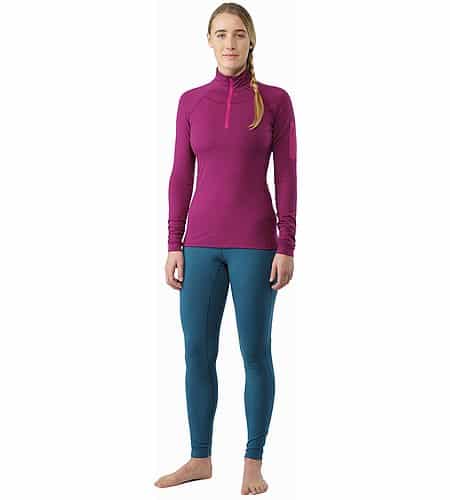 ARC'TERYX Satoro AR Bottom & Satoro Crew Neck 
Founded in North Vancouver, British Columbia back in 1989, Arc'teryx has been one of Mary's favorite outdoor clothing brands for years due to their comfort and durability. The Satoro is their mid-weight base layer, designed for prolonged usage in the backcountry. Their Nucliex yarn is created by wrapping Merino fibers around a nylon filament, combining wool's natural comfort and odor resistance with the enhanced strength of nylon. As a result, the fabric is 20% stronger and 50% more abrasion resistant than regular wool, fitting your form to provide maximum thermal efficiency.
TOAD & CO Mojacette Overshirt & Highcamp Sherpa Jacket
Our entire family fell in love with the Toad & Co line last year– not only for the rustic elegance of their clothes, but also for their emphasis on sustainability and corporate responsibility. My daughter adores the relaxed, comfortable fit of their Mojacette Overshirt, which combines the soft fabric (100% organic cotton) and rich colors of her favorite flannel shirts with the thick warmth of a light jacket. Mary's more into layering with their Highcamp Sherpa jacket, a plush-lined fleece made from recycled wool. It's warm enough to wear outside on chilly days, but cozy enough for quiet nights snuggled up inside with some cocoa by a roaring fire.


REFRIGIWEAR Pure-Soft & EDDIE BAUER IgniteLite Jackets
Jackets aren't often necessary in Georgia until fairly late in the season. But for colder climates, Refrigiwear's Pure-Soft Jacket more than lives up to its name with a silky 100% Taffeta lining.  It's surprisingly lightweight, yet the insulation, set-in cuffs and removable snap-on hood seal out drafts and keep you warm and cozy down to 10ºF. Mary loves Eddie Bauer's reversible, hooded IgniteLite Jacket: With one quilted and one smooth-finished side in contrasting colors, it's like two jackets in one! It's lightweight, windproof, water-repellant and compressible into its interior chest pocket, with PrimaLoft Gold insulation that keeps you warm down to -15ºF in moderately active situations.
MEN'S CLOTHES
 HELLY HANSEN Dry Stripe 2 Crew & Oslo Down Vest 
This Oslo-based brand has been one of my favorites ever since they sponsored our 2014 trip to Norway. I loved how their clothes were comfortable enough for everyday wear, yet tough enough to stand up to the elements when we kayaked and climbed a glacier in a sleet storm. The lightweight Dry Stripe Crew is their original long-sleeve technical base layer, using Lifa Stay Dry technology to repel moisture. Paired with their quilted Oslo Down Vest– which uses 600-fill Allied down for insulating warmth– it's a classic, stylish look for chilly Autumn days exploring the great outdoors.

TREW GEAR Merino Sweater Full Zip
Based in the Cascade Mountains of Hood River, Oregon, Trew Gear is a relatively new specialty company focusing on technical outerwear for skiers and snowboarders. Their stylish full-zip sweater is casual and cozy, with hand-warming pockets and a slimming athletic fit. It's designed for the backcountry, but comfortable enough for every day wear. But you won't find them in local outdoor supplies stores: Trew eschews the traditional retail model, selling their gear online and from a mobile RV. As a result, you avoid paying retail markup on items like this: At $70, it's about half the cost some big-name brands charge for 100% Merino wool.

MOUNTAIN KHAKIS Cruiser Pants & Double Down Vest
As I mentioned before, our clothes often have to serve double duty when we travel. Our two weeks in the Philippines this month will feature 5 days at the TBEX travel blogging conference, bookended by a week exploring different islands in the area. The lightweight, 4-way stretch Cruiser Pants from Mountain Khakis are equally suited to snazzy parties or trekking through the jungle, quick-drying with DWR (Durable Water Repellant) treatment. In cooler climates you can pair them with a base layer and the Double Down Vest, whose 650-Fill Grey Goose Down provides light-weight insulating warmth.

EDDIE BAUER Daybreak IR Full-Zip Jacket
Eddie Bauer was one of the first big brands we ever worked with, when they sent us clothes to test on our epic 2012 trip to Chilean Patagonia and Antarctica. We still wear those pants and jackets today, four years later! The Daybreak IR will replace my well-worn First Ascent hoodie. It's a fleece field jacket with nylon overlays at the shoulders and forearms, giving it an Indiana Jones-style look that's equal parts professor and adventurer. It's light and comfortable to wear, but the FreeHeat IR technology reflects your body heat back onto your skin, making it surprisingly warm when the weather turns cool.
MISCELLANEOUS OUTDOOR SUPPLIES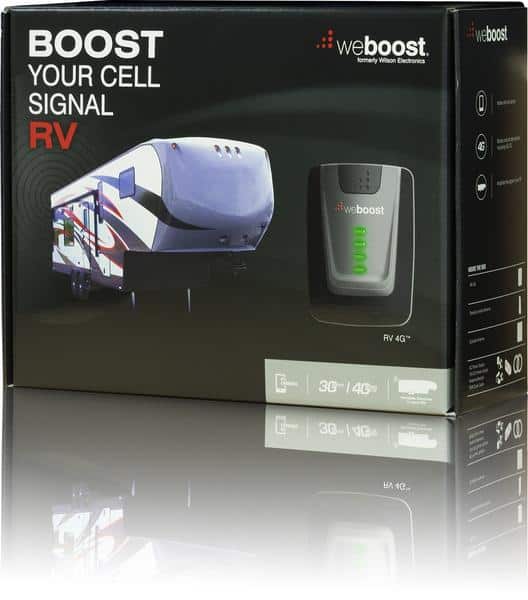 WE BOOST RV 4G
As my daughter gets closer and closer to her college years, Mary and I increasingly fantasize about renting an RV and hitting the highway to explore America's extensive list of National Parks. While we may not need it just yet, the RV 4G from WeBoost is a handy gadget that provides a stronger, more reliable cell signal and faster data speeds, even when you're out on the road. The device is carrier-agnostic, so it will boost the signal for anyone within its range, regardless of their cell service provider. And in a business like ours, where being connected to social media is essential, the extra two hours of talk time it provides when cell signals are weak comes in handy!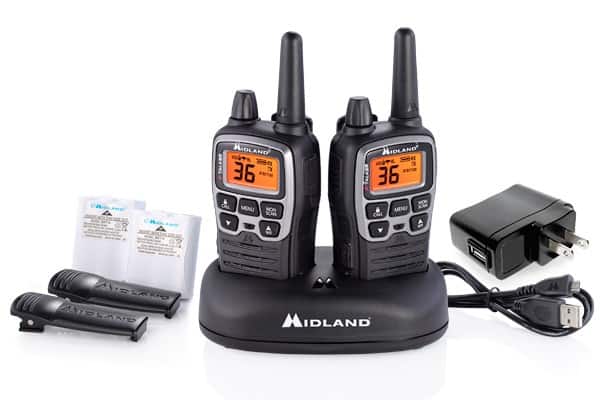 MIDLAND X-Talker T71VP3 
It's crazy to realize that we can get cell signals in the middle of Jordan's Wadi Rum desert, yet there are places in north Georgia where no towers are accessible. For exploring remote wilderness, Midland's X-Talker series provides 36 channels of radio communication within a range of up to 38 miles (depending on landscape).  The small, sleek walkie talkies offer an impressive 15 hours of battery life, 121 privacy codes, and NOAA Weather Alert and Weather Scan technology. If there's ever a Walking Dead-style zombie apocalypse, these things will be worth their weight in solid gold.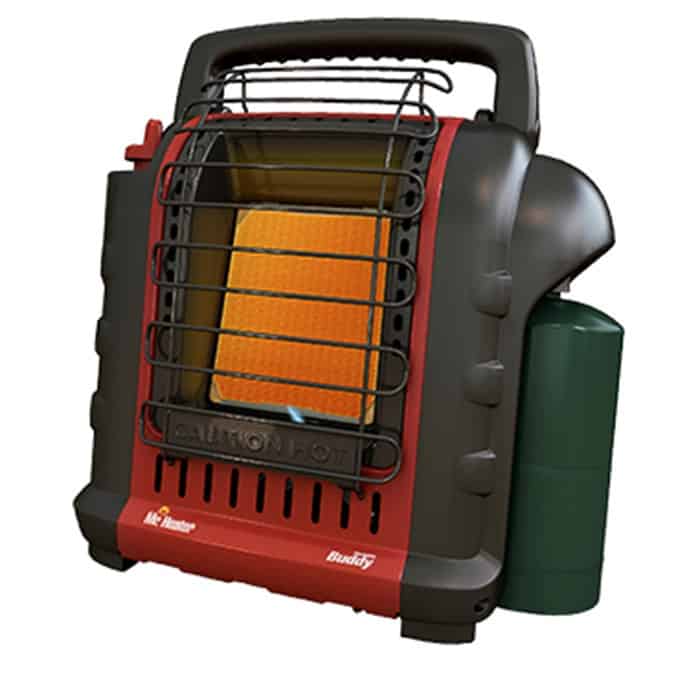 MR. HEATER Portable Buddy Heater
I'd never considered the value of a portable heater until we stayed at a bush camp near Kruger National Park, South Africa this summer (their winter). Daytime temps were in the low 80s, but at night our luxury safari tents would get unspeakably cold as it dipped down near freezing. We had electricity, even a fan, but no heat! This radiant 4,000-9,000 BTU heater connects to a 1-pound propane cylinder and can heat tents up to 200 sq feet, but takes up virtually no space. It also has an Oxygen Depletion Sensor and accidental tip-over shut-off, ensuring you stay safe and cozy no matter how cold it is outside.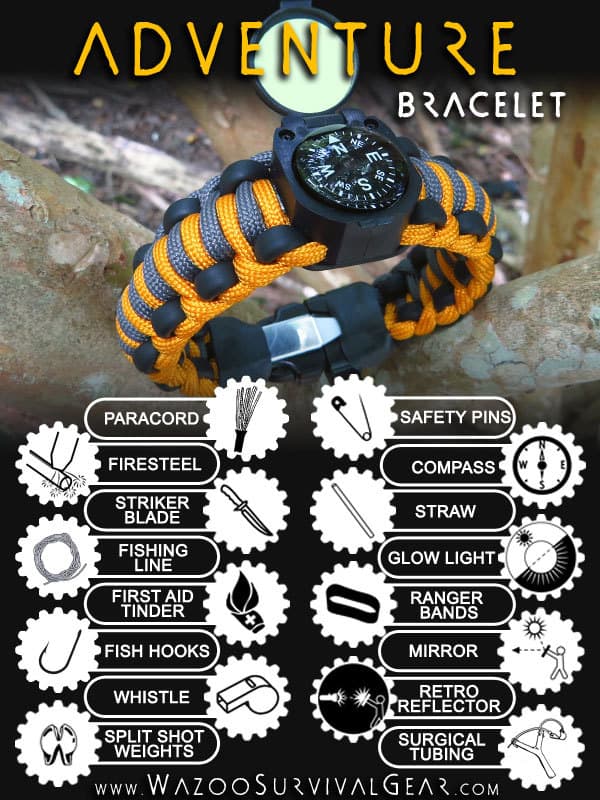 WAZOO SURVIVAL GEAR Adventure Bracelet
One of the most ingenious outdoor supplies we've seen this year, this paracord survival bracelet could literally be a lifesaver for serious adventure buffs. It's like having a mini-toolbox on your wrist, with 16 components designed to help with navigation, starting fires, cutting, fishing, making snares, gear repair, and audio-visual signaling. It includes a fire-starter buckle, liquid-filled compass, whistle, ceramic knife, first aid tinder packets, surgical tubing, fishing line, safety pins, a signal mirror, and much more. At a cost of $89, it's the cheapest (and coolest-looking) insurance policy we've seen for people who like to spend time venturing into the wild. –Bret Love
If you enjoyed our Best Outdoor Supplies for Autumn 2016, you might also like: 
Travel Fashion Guide: Clothing/Accessories for Every Travel Style
Summer Travel Essentials Guide
Our Travel Packing Checklist: GGT's Gift Guide for Travelers
Complete List of National Parks for Your World Travel Bucket List
Best Uncrowded National Parks for Your World Travel Bucket List