Your choice of travel clothing doesn't seem all that important until you find yourself in remote places with no access to laundry services. Traveling with carry-on luggage only and combining business conferences with ecotourism adventures just complicates matters even more.
Traveling together for 8 years now, we've gotten much smarter about what travel clothes we pack. We even created an informal Travel Packing Checklist, which changes depending on the type of climate(s) we're traveling to.
Technology changes constantly and new fashion innovations help make our lives much easier, so our list is ever-evolving. What follows is our guide to the best travel clothes of 2017, with fashions suited to seven different travel styles. Click on the links below to jump to the section you want to explore!
Disclaimer: We receive no compensation for our product reviews.
TRAVEL CLOTHING FOR BEACH LOVERS
Most off-the-rack bikinis don't provide enough support for Mary, or don't give enough coverage for her voluptuous figure. She loves the tankini from Curvy Kate because it's flirty, fun, and flattering. The top supports her ample assets via a padded underwire bra designed to support cup sizes ranging from D to K. It also offers a slimming shape, with gathering at the sides that allows you to control how much skin you show. Freya's Rumble Tropic Swimsuit is also underwired, with padded cups for extra plunge and support. We're wild about the tropical paradise design, which features colorful pink flowers all around and a Leopard right in front.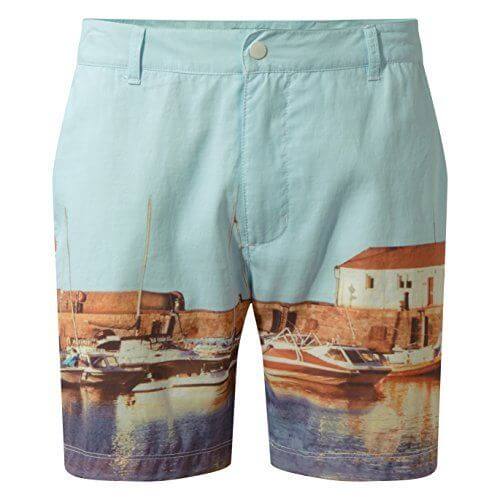 Craghoppers Northbeach Short
We've been fans of the outdoor clothing from British brand Craghoppers for several years now. We frequently wear their bug-repellent NosiLife line and their Nat Geo line of jackets during our adventures. The Northbeach Short is our first time trying out their summer line, and we were delighted to find they boast the brand's usual balance of quality and style. The photo of a classic British beach is equally attractive in the water or lounging by the pool, and they're comfortable enough to wear for any outdoor activity. The material is rugged and durable, with SolarShield zinc oxide UV protection built into the fabric, which is made to dry quickly so you can wear them every day.

Anyone who's ever met me knows I'm rarely seen without my sunglasses. Not because I want to look like a rock star, but because I have blue eyes that are extremely sensitive to both UV and fluorescent light. And though I don't really collect stuff, I do own quite a few pairs of prescription shades. The Hardknox from Electric are my new faves, mostly because of the flashy tortoiseshell frames and matching polarized bronze lenses. Costa's Cook line offers more options, available in four frame colors and five polarized plastic lens colors, all offering 100% UV blockage. We also like that Costa partners with OCEARCH, an NGO dedicated to generating previously unattainable data on the movement, biology, and health of Sharks.
Although it's primarily known as a golf and polo brand, Bermuda Sands offers an array of colorful resort wear that's perfect for a walk/run on the beach. Mary loves the vivid blue pattern of their Miranda Sleeveless Top and Sorelle Skort, which remind us of our time in Greece. The stand-up mock collar, zippered neck, and geometric print inserts give the top a sporty look, while the A-line cut of the skort provides a slimming appeal. The spandex material provides plenty of stretch for recreational activities, but the outfit is cute enough to wear just about anywhere.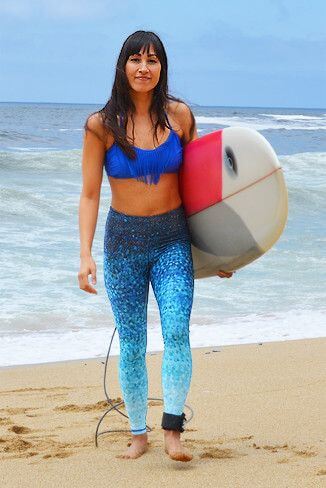 Inspired by a surfing trip to Mexico, where friends Angeline Kung and Robyn Tosik wound up getting badly sunburnt, OKIINO specializes in leggings made specifically for water sports. Normal leggings aren't ideal for surfing and Scuba. But OKIINO's offer compression/body shaping, moisture wicking, quick drying, and UPF 50+ (the highest available). Designs such as the Azul Scales are also hip and fashionable enough to be worn on dry land. Best of all, the line is sustainably made and gives back to your choice of NGOs, including 5 Gyres, Surf For Life, or the Skin Cancer Foundation.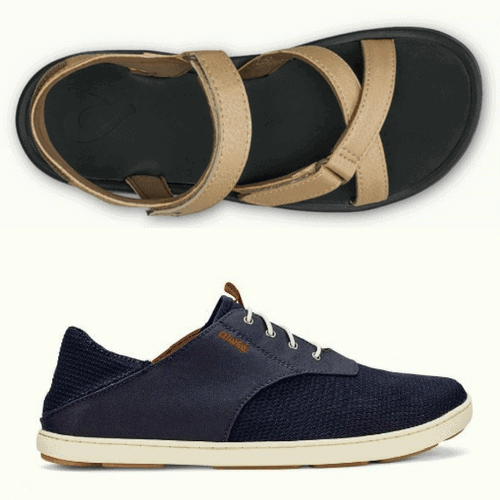 With a design style inspired by the feeling of bare feet in wet sand, OluKai's ethos is all about preserving and celebrating the cultural heritage and aloha spirit of Hawai'i. The Nakue Sandals for women are a step above the traditional Teva style, with water resistant Vegan leather straps and an ICEVA drop-in footbed that adds stability even on uneven terrain. The handsome Nohea Moku Water Shoes for men are clearly designed for the nautical life. They're lightweight and breathable, with stretch bootie construction and water drainage ports. My favorite feature is the removable footbeds, which are washable.
TRAVEL CLOTHES FOR BOHEMIANS
Our love of Elephants has only grown in the years since we helped lead a blogger-driven fundraiser for Thailand's Elephant Nature Park. So it's no surprise we love this brand, which received funding from Daymond John when it was featured on Shark Tank. Their comfy, stylish clothes are inspired by Thai prints: I love their harem-style lounge pants, while Mary is a fan of their colorful Kimono Cardigan. But the thing we love most is the fact that 10% of their net proceeds are donated to the International Elephant Foundation, which protects Elephants from poaching, seeks solutions for human-Elephant conflict, and trains community conservationists!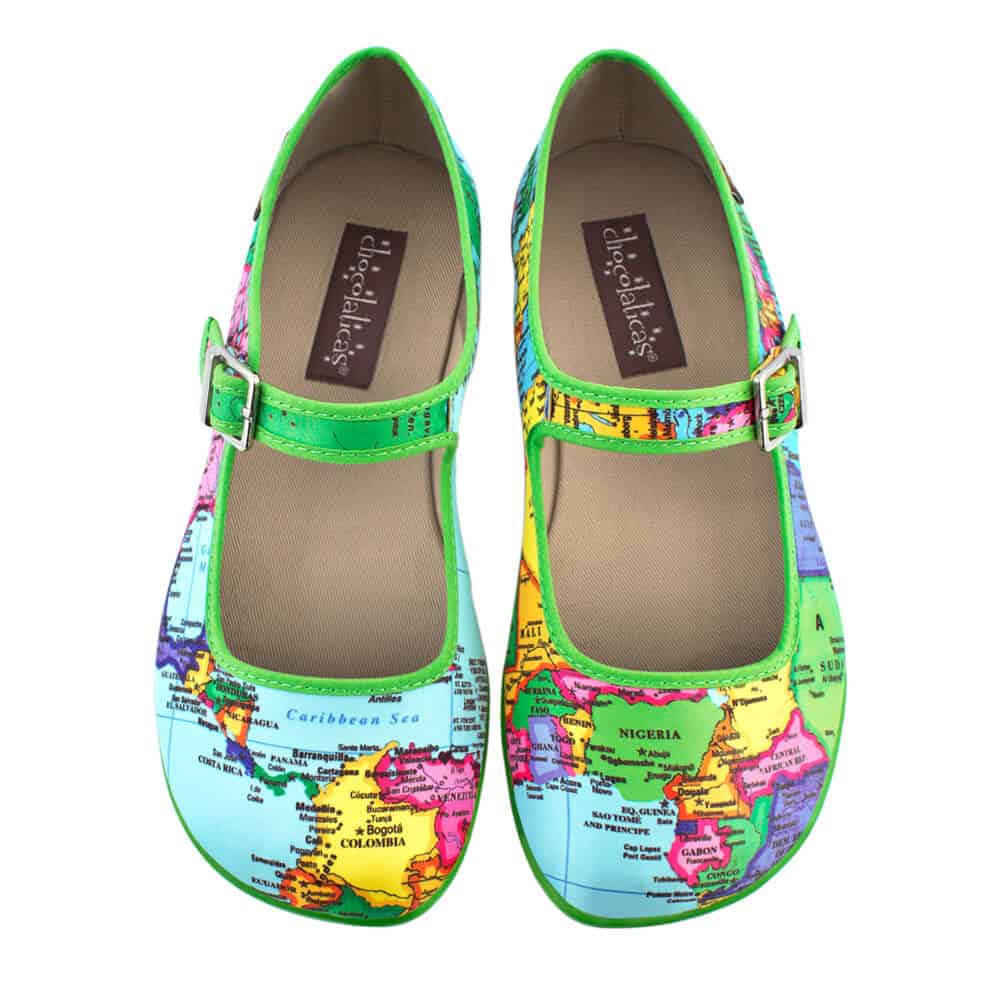 One of our favorite new brands we've discovered this year, Hot Chocolate Design offers an exceptional array of ladies' shoes that blend vintage and modern stylistic influences. But our favorite design by far is the "Chocolaticas Bon Voyage." First off, their main colors (blue and green) match the colors in Green Global Travel's logo. Then there's the fun, flirty design, with a world map that's tailor-made for passionate travelers. Lastly, they're cool and comfortable, making them perfect for long flights, long walks, or just being on our feet all day at conferences. Mary LOVES them!
In troubled times like these, world travel can provide valuable opportunities to bridge cultural divides and establish bonds between people from very different backgrounds. This gorgeous sterling silver necklace from Muslim-American political activist Katie Miranda reminds us of our trip to Jordan in 2012. Never before had so many friends/family expressed so much concern about a travel destination, and never before had we felt so welcomed by the locals. The beautiful calligraphy on the pendant features the Arabic word for; "Peace," and it's available beaded with Malachite or Amethyst (Mary's birthstone). The Freedom & Justice Hoodie is made with super durable high quality ink that will continue to make a statement wash after wash.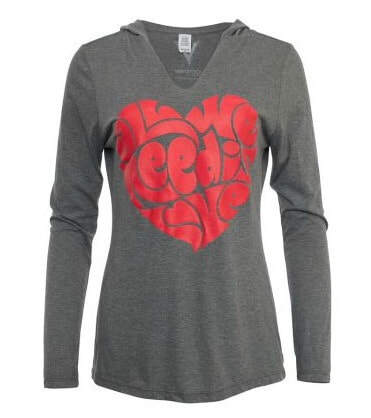 The Peace necklace pairs perfectly with this simple hoodie bearing one of our favorite, Beatles-inspired quotes. The cotton/poly blend t-shirt fabric is cute and cozy, with a hood that comes in handy on long flights and cool nights. But it's the message (which we actually have on our wall at home) that makes this one of Mary's favorite shirts. Because who couldn't use a little more love in their life? We also like that the brand gives back by partnering with Samaritans365, an NGO that creates programs to teach children the importance of kindness.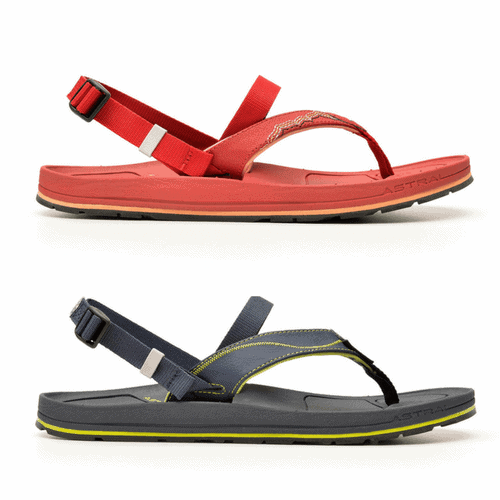 I'm not normally a fan of flip flops, but Astral Designs offers an upscale, innovative twist on the classic bohemian footwear. Their Rosa (for women) and Filipe (for men) styles can quickly convert into a sandal simply by attaching a strap. Available in three men's colors and four women's colors, both styles offer sticky "G Rubber" footbeds and outsoles to help avoid slippage. Which means you can wear them as flip flops on the beach (if that's your thing) or transform them into Teva-style shoes perfect for hiking, clambering over rocks, or other active adventures.
TRAVEL CLOTHING FOR ECO TRAVELERS
We've been fans of Toad & Co's ethos– which includes partnerships with Conservation Alliance, the National Park Foundation, and Planet Access Company– for years. But their new line of eco-friendly clothes gives us another reason to love the California brand. The fabric they use, Samba, is a soft, stretchy, sturdy blend of Tencel (a sustainable fabric regenerated from wood cellulose), organic cotton, and spandex. The flattering Sereena Skort pairs perfectly with the Tamaya Dos Tunic, which comes in six colorful patterns such as Spiced Coral and Turquoise Cove. Sporty and stylish, they're a great example of T&C's "trail to tavern" travel clothes.
Mary has been wearing Aventura clothing for a few years now, but their "brother" brand, Ecōths, is a relatively recent discovery for us.  Based in the Sierra Nevadas, these sustainable companies use organically farmed cotton, avoiding chemical pesticides, synthetic fertilizers, and GMOs. Aventura's cute, cozy Joni Dress is available in four space-dyed patterns of 100% organic cotton jersey. Ecōths' western-style Waylon shirt feels cool and comfortable, with a hidden microfiber patch in the front shirttail for cleaning glasses and phone screens. For every garment purchased, the company feeds one person for one day through regional food banks.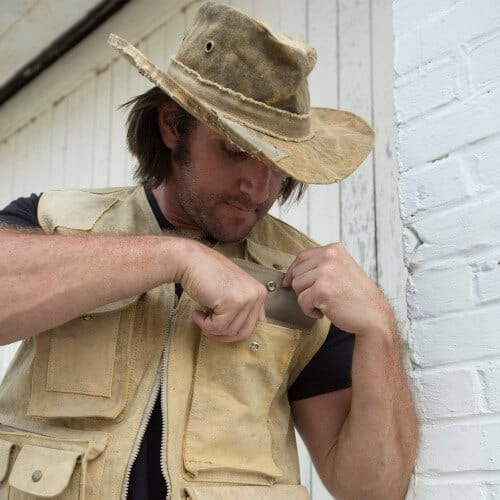 This North Carolina-based company owes much of its success to Woody Harrelson. While filming Zombieland in 2009, he saw their Brazil Tarp Hat– which is made from recycled canvas tarps used on Brazilian cargo trucks– on a cameraman's head one day. He loved its rugged style so much, he had the costume department buy some for his character to wear in the film. The rest, as they say, is history. The hats are easily shaped thanks to wires recycled from old truck tires, allowing you to customize your luck. Paired with their 10-pocket Conquista Vest, it creates a great Indiana Jones style that's perfect for outdoor adventurers.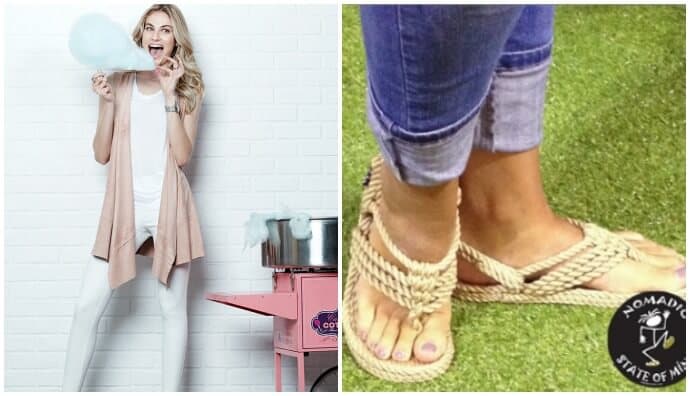 What do upscale, fashion-forward line I ♥ Tyler Madison and the nature-loving hippies at Nomadic State of Mind have in common? Both specialize in eco-friendly products, and both are partners with PETA (People for the Ethical Treatment of Animals)! I♥TM's sexy, stylish Chella vests are made from stretchy Vegan suede, with a portion of all proceeds donated to animal rescue organizations such as the ASPCA. Nomadic State of Mind's lightweight Jester rope sandals are made by a community co-op in Nicaragua, with sustainable packaging and an 85% waste-recycling ratio. Both allow you to look good, and feel good about buying them.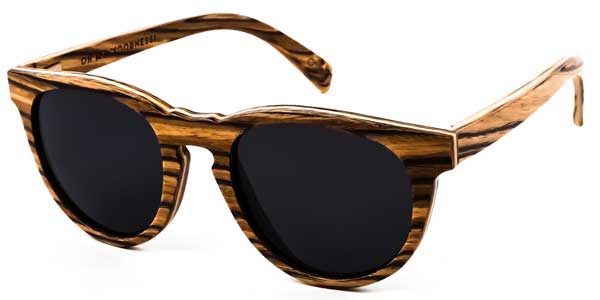 I've always had a thing for natural wood, perhaps because it reminds me of the wood-paneled bedroom and station wagon of my childhood. So perhaps it's no surprise that I love these polarized shades from Oh My Woodness! They're available in a variety of styles and stains from SmartBuyGlasses.com. And, in partnership with Eden Deforestation Projects, they'll plant a tree to help fight deforestation in Haiti, Madagascar, or Nepal for every pair purchased.
TRAVEL CLOTHES FOR 
JETSETTERS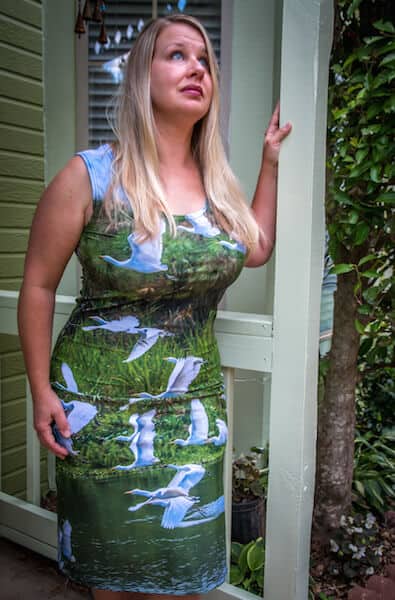 We've been looking for a green dress that accentuates Mary's curves for over two years now, but hadn't found one she loves. Fortunately, the folks at London's Bags of Love offered us an opportunity to create our own! The company specializes in custom designed products, with over 450 different items to choose from. Their sleeveless lycra bodycon dress, with its shapely cut and sexy split legs, proved the perfect fit for Mary's comely curves. For the image we went with a photo from Rwanda, of Egrets taking flight in Akagera National Park. Doesn't it look stunning on her?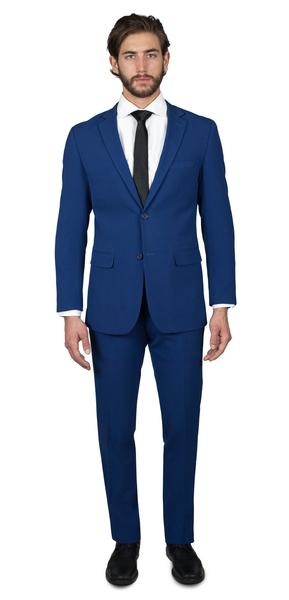 I bought my first suit to impress Mary on our New Year's Eve date back in 2008. I've rarely worn it since, because I'm not really a suit-and-tie guy. But Alain Dupetit could turn me into a convert. His 2-button StretchTech Suit uses a moisture-wicking TR (Tetron/Rayon) fabric with the same 4-way stretch technology as high-performance sportswear. It's extremely lightweight, comfortable, wrinkle-free, and fits me like a glove despite the fact that we ordered it online. It's also ridiculously affordable ($59!!!). With seven different colors to choose from, I may order a second one to wear at future travel conferences.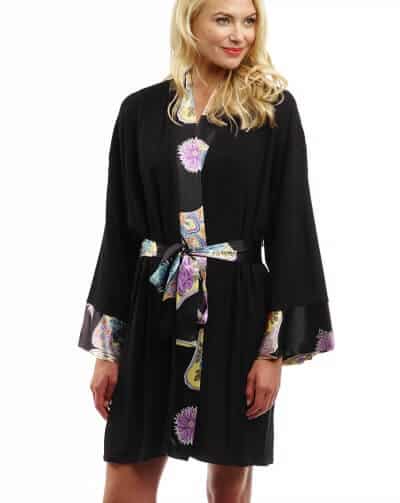 Mary's been in love with the Doie Lounge line ever since they sent a sample to us last year. I'd venture to say that taking a shower, getting into her luxurious Tabitha robe, and cuddling up together on the couch with our dogs is her favorite routine. The robe is mostly made from modal, a type of rayon made from the cellulose of Beech trees. The Tabitha is lined with 100% silk trim that pops with vivid floral patterns. The kimono-style robe hits at the knee, with a permanently attached outer silk tie and interior tie that ensures it never falls off. Mary finds it so comfortable and cozy, she wears it almost every night.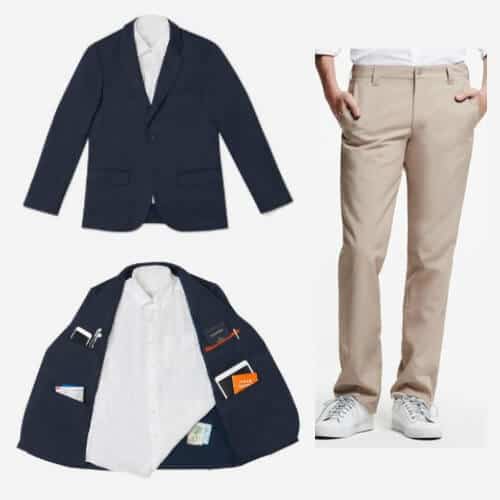 NYC-based Bluffworks was created by Stefan Loble, who balanced a 9-to-5 desk job with his constant thirst for adventure. His quest for clothing that blended technical performance with office-ready style led him to develop a line that's completely wrinkle-resistant, breathable, moisture-wicking, and machine washable. Their polyester Chinos look/feel like cotton, but they're stretchy and durable, with hidden security pockets for wallets, passports, and smartphones. The Gramercy Blazer looks/feels like wool, but it's made from the same quick-dry polyester, with 10 total pockets designed to keep your valuable safe and secure when you're on the go.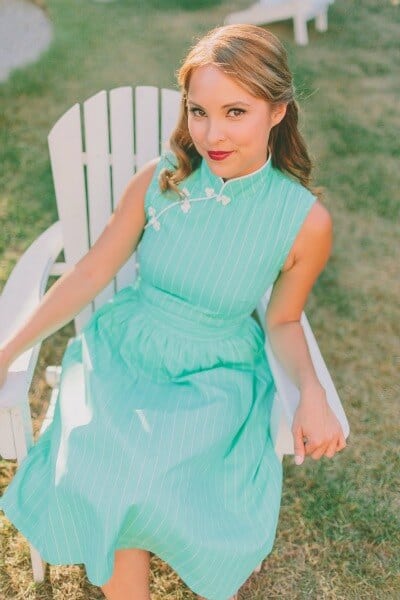 Mary and I both have a thing for retro clothing styles (as anyone who has seen my extensive collection of Guayaberas can attest). So we're enamored with Happy Yellow Dress, a vintage-inspired women's clothing line launched by British Columbia-bred designer Debbie Yam. We love the entire line, but our favorite dress is The Wanderer. We dig everything about it: The light blue and vertical white-striped fabric, the cinched waist and full skirt, the traditional cheongsam collar and fun frog closures. There are even hidden side seam pockets for holding sunglasses, credit cards, etc. It's an adorable fashion flashback with a flattering '50s-style silhouette.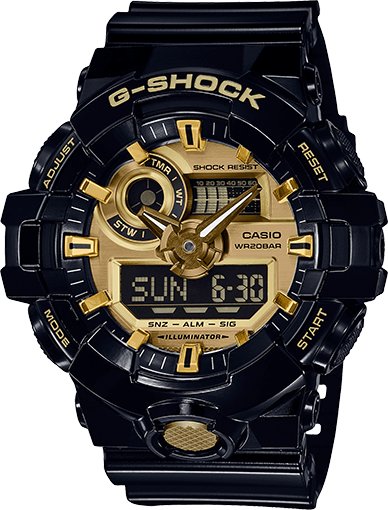 These days people know me as a suburb-dwelling nature lover who mostly avoids venturing into the heart of Atlanta at all costs. But back in the late '70s/early '80s I was a city kid growing up in a racially mixed neighborhood. I loved B-boy culture with a passion. The new GA710 line of watches from G-SHOCK is a retro flashback to the flashy fashions of early hip-hop. The metal front button, stainless steel buckle, and metallic dial are all inspired by urban street wear, with a black and gold finish Run-D.M.C. would've been proud to pair with their Tougher Than Leather style.
TRAVEL CLOTHES FOR OUTDOOR ADVENTURERS (COLD CLIMATES)
ExOfficio holds a special place in our hearts. They were the first clothing company ever to sponsor one of our adventures– Galapagos Islands back in 2011– and we've worn their clothes on every single trip we've taken since. They've never paid us a cent, yet we're essentially unofficial brand ambassadors. So it was cool to try out some of their new cold weather gear. Mary paired their reversible Zhanna Leggings, tunic-length Tatra Pullover (which is also reversible), and the surprisingly lightweight Cosima Jacket, which rolls up into an interior pocket to become a great travel pillow. I was also impressed by their Marco Blazer, whose upscale double-knit fabric and classic tailoring give it a stylish urban look that can dress up or down, depending on the situation.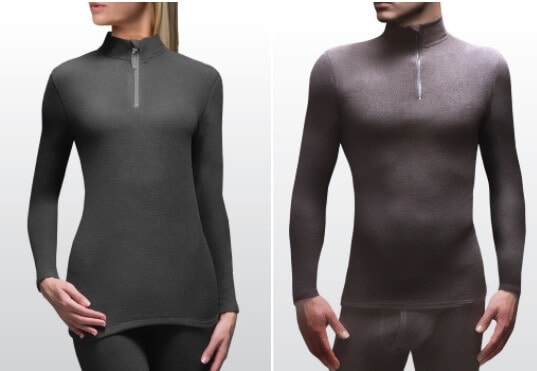 Heat Holders is best-known for the self-proclaimed "World's Warmest Sock," which we can attest are the toastiest things ever to coddle our toes. But apparently they also boast an array of other offerings, from thermal underwear to hats and gloves. We recently got a chance to try out their Microfleece Base Layers, which are available for men and women. They're arguably the coziest and most comfortable we've ever worn, with a multi-directional stretch knit fabric and an excellent warmth-to-weight ratio. They also breathe very well, allowing moisture to escape so your skin stays dry and warm all day long.
I'm difficult to shop for, particularly when it comes to jackets. As a big guy I get overheated easily, and don't like anything that adds bulk to my linebacker-sized frame. I also have metrosexual tendencies, so I want a jacket that's sleek and sexy. The soft Merino wool of Ridge Merino's Heist 1/2-Zip Hoodie is an excellent mid layer with natural climate control that keeps me warm even in 40º temps. I also like that its natural fibers wick moisture to get me from getting sweaty. In colder climates, the lightweight Rover Series Hybrid Jacket makes a great top layer, with water resistant, windproof construction and a hidden hood tucked away inside the collar.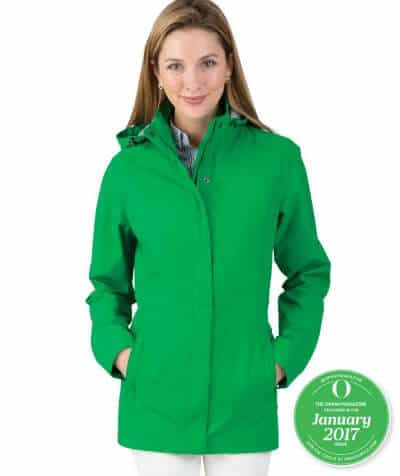 The women's Logan Jacket from New England's Charles River Apparel is another versatile piece that works great over microfleece base layers. Featured in Oprah Magazine earlier this year, the jacket offers an attractive balance between fashion and function. The shell is durable and water resistant, fully lined with nylon to ensure protection from the elements. The hip-length hem provides a bit of extra coverage, and the interior drawstring allows you to adjust the waist for a flattering fit. There's also a hood that can be zipped off or on for inclement weather.
Everyone in our family is fond of headwear, whether it's hairbands and bandannas in summer or hats and headbands in winter. Skida– a family-owned Vermont company recently feature in Outside's 2017 Buyer's Guide– makes nothing but headwear. Their So Leafy Nordic Headband for men and Deja Vu Nordic Headband for women are awesome for outdoor adventure. They're made with MAX-Dri Moisture management technology and lined with soft Polartec micro-fleece, wicking moisture to ensure your head stays warm and dry. Their Tealy Dan Alpine Hat and Lavender Honey Tour (a neckwarmer/headband hybrid) are great for staying warm when you're not active, with vividly colorful prints that brighten up the gloomiest of days.
TRAVEL CLOTHES FOR OUTDOOR ADVENTURERS (WARM CLIMATES)
 
ExOfficio's BugsAway has been our go-to line of warm climate clothing for years because they're light, moisture-wicking, quick drying, and coated with Insect Shield bug repellant (which lasts up to 70 washes). But their new Sol Cool Collection is becoming a favorite because the fabric absorbs and releases heat, making your skin feel cooler in the hottest environments. I'm loving their Sol Cool Boxer Briefs and Costero Pants, which feature spandex for flexibility and a hidden passport pocket. But I'm a little jealous of Mary's BugsAway Sol Cool Jacket, which combines both the cooling and bug repellant features in an airy, summer-weight windbreaker. Hopefully they'll incorporate these two features into more items in the future.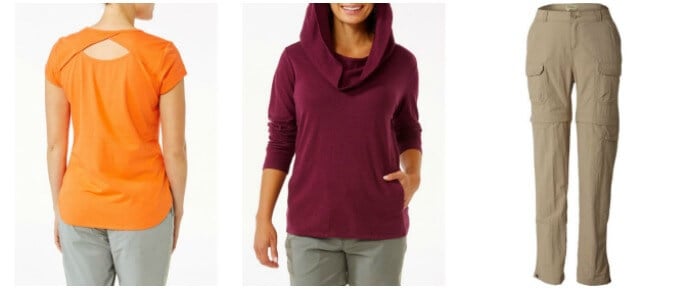 Founded by the pioneering rock climber famous for several first ascents in Yosemite, Royal Robbins has been a leading outdoor apparel company for nearly 50 years. The line is more focused on function than fashion, but wrinkle-resistant items such as the Wick-ed Cool Short Sleeve Shirt innovate by incorporating ultra-wicking fibers that thermoregulate to cool your skin. Available in four colors, they pair well with the Classic Zip 'n' Go convertible pants, which feature zip-off legs, a zippered side pocket, and a quick-drying wrinkle resistant fabric perfect for adventure travel. On cool nights, Mary likes with their Flynn Hoody, whose ultra-soft and sustainable Hempline fabric is designed to fight heat and humidity. Get 40-50% Off Men's and Women's Sale Items (while supplies last) and Free Shipping on Orders of $75 or more.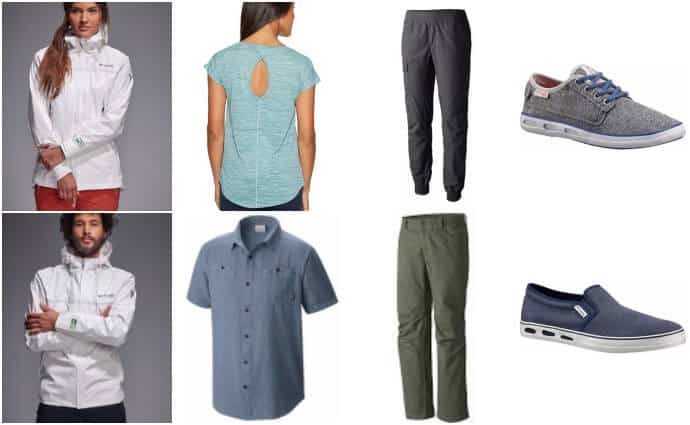 Founded in 1938 by Paul and Marie Lamfrom (who fled Nazi Germanyin 1937) and run by daughter Gert Boyle and her son Timothy, Columbia is the granddaddy of outdoor clothing companies. They're looking pretty spiffy for an 80-year-old company. Check out their OutDry Ex ECO Jackets, which are created without the use of PFCs, made from 21 recycled plastic bottles, and are dye-free (saving 13+ gallons of water). They also sent us some sweet outfits to test. For Mary, there's the lightweight Silver Ridge Pull-On Pants, the comfortable Shimmering Light Short Sleeve Shirt, and cute Vulc N Vent Lace Outdoor Heathered Shoes. From their men's line, I liked the Hoover Heights 5-Pocket Pants (in green, naturally), the cozy hemp cotton of their Shortridge Short Sleeve Shirt, and the casual comfort of the Vulc N Vent Shore Slip-On Shoe.
In the last few years we've spoken at travel conferences in Cancun, the Dominican Republic, and the Philippines, all of which were unbearably hot and humid. Finding business clothes for tropical destinations isn't easy, especially when you need to wear those same clothes for traveling around the region. Clothing Arts' latest line offers a great balance between professional and casual. Their Pickpocket-Proof Travel Shirt can be tucked in and paired with a tie for dressy affairs, or untucked with rolled-up sleeves for outdoor adventures. The baby-soft button down also features two hidden pockets for securing valuables. Dubbed "the CIA version of Khakis" by Forbes, their Business Traveler Pants are equally adaptable, with seven secure pockets, adjustable waist, and Teflon Shield Plus for water and stain resistance.
TRAVEL CLOTHES FOR WELLNESS TRAVELERS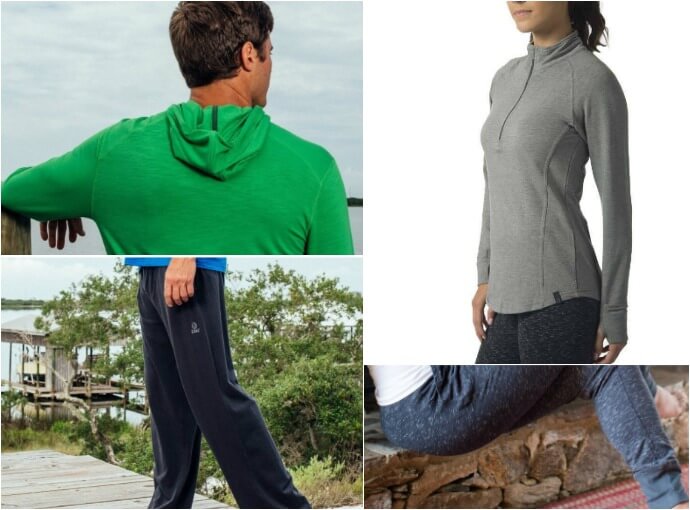 As our lifestyle has gotten increasingly active, we've become big fans of the New Orleans-based Tasc Performance clothing line. The company offers an alternative to active wear made from polyester, which is usually chemically treated, irritates skin, and retains odors. Tasc's exclusive BamCo fabric finishing process instead uses the Moso timber bamboo plant, which grows quickly and sustainably (no water or pesticides) and is responsibly managed (FSC Certified). You can feel the difference in their clothes: I own several pairs of the Men's Vital Training Pant, which I wear with their lightweight Carrollton Long-sleeve Hoodie. Mary loves the MOSOluxe French Terry comfort of the Women's Riverwalk Pant, with the plush, semi-fitted Northstar II Fleece 1/2-Zip to keep her snug up top.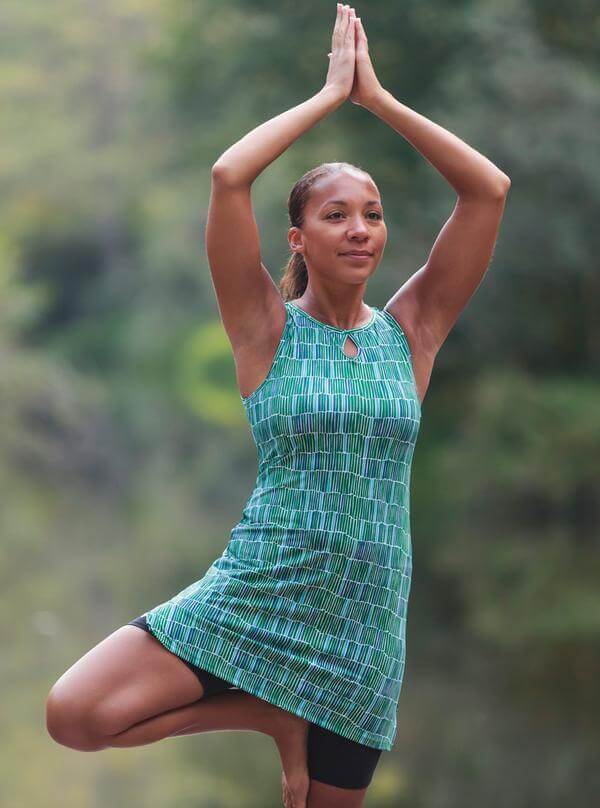 Our hunt for the perfect dress for Mary led us to this grassy, sassy little number from Nuu-Muu. We discovered this Bellingham, Washington-based company last year and love their fun, flirty line of dresses made for "exercise-and-everything-else." In addition to matching the colors in GGT's logo, the green and blue Jade Ruu is a perfect example of the line's multi-functional approach. It's form-flattering blend of polyester and 4-way stretch spandex makes it perfect to wear over for yoga and other forms of exercise. But it's also cute enough to wear alone or paired with jeans or leggings for a night on the town. Mary thinks it's the ultimate casual travel dress.
Rumi X Myth Print Capris & Mint Support Top
Named after the 13th century Persian poet, this Hong Kong-based line has a unique eco-friendly angle. Founded by designer Melissa Chu, the company uses coffee grinds in their fabric for its moisture-wicking and odor-fighting properties. They also use recycled plastic water bottles in their leggings. The result is a sustainable fabric that feels as good as it looks, designed in a studio-to-street style that you'll want to wear everyday. Mary loves the flattering fit of their Myth Capris (which includes a waist-shaping band), the brilliant blue pattern, and the hidden inner pocket. The matching Mint Support Top is similarly form-fitting, with a built-in shelf bra for support, mesh inserts for ventilation, and deep side pockets for storing your stuff while you're on the move.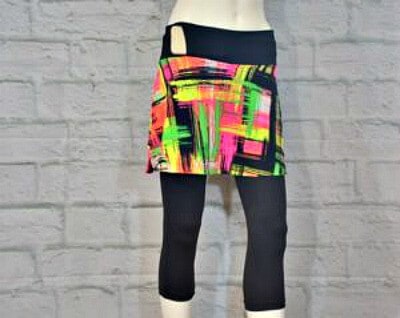 If you've never heard of a "Skapri" before, you're not alone! We were unfamiliar with this skirt-legging combo until RaesWear offered to send us a sample to try out. Created by Leigh Cockram, the company specializes in exercise clothes designed with a patent-pending 360º waistband pocket large enough to hold your smartphone, keys, and even a small wallet. The Printed Skapri has 3/4-length black leggings and an attached skirt that comes in 19 different colorful patterns. Whether you prefer Tie Dye, Purple Swirl, or a gothic Zombie print, all are cute, comfortable, and capable of carrying the essentials while you work out.
Prana is another line we've loved for years, wearing their clothes for long walks, long flights, or just lounging around the house. Now that Mary's starting new Yoga and Aerobics classes, their activewear will get even more use. She loves the fitted leg and green, blue, and purple pattern of their Chetan Capris, which are made from hemp and organic cotton. She'll usually pair it with the Quinn Chakara Top, which comes in 9 colors and features an adjustable scoop neck and double strap racerback design that allows her to choose how much coverage she wants. I'm not really a yoga kinda guy. But their Men's Sutra Pants are remarkably comfortable loungewear, with wide legs and a lightweight (but durable) hemp/recycled polyester fabric. GGT readers can get 15% off by entering S17TRAVELGG at checkout–Bret Love