Why Cartagena, Colombia Is My Favorite City
(& How You Can Win a FREE Trip!)
(The following post was sponsored by LAN Airlines. But, trust us, that's not what the story's about!)
It's been well-established by now that I'm not a fan of big cities.
I've certainly been to my fair share over the years– from Lima, New York and Montreal to Johannesburg, London and Rome. But I usually prefer that they be the briefest of stopovers before heading off into the wild.
Cartagena, Colombia is the rare exception to my get-away-from-cities-as-fast-as-possible rule. And I fell in love with it immediately upon arrival.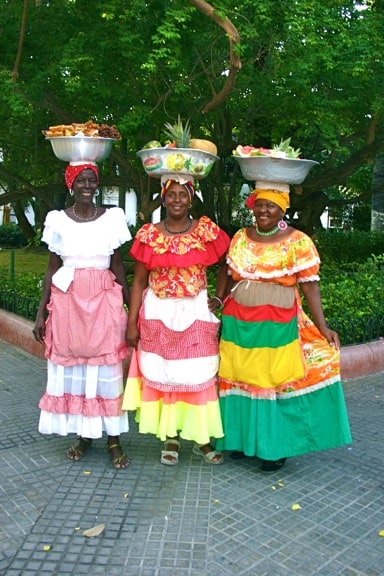 I was sent to Cartagena on assignment by a magazine I worked for at the time, flown in for a whirlwind 4-day trip focused primarily on the historic Walled City formally known as Cartagena des Indias (to distinguish it from the Spanish city after which it was named).
Founded in 1533, the Caribbean port town quickly emerged as a major hub of commerce and transportation in the early Spanish settlement of the Americas. But after pirates started plundering the place, the Spanish began constructing fortresses and 11 km of walls all around Cartagena in 1606.
The expansive project took over 200 years to complete, and ultimately earned Cartagena's historic district status as a protected UNESCO World Heritage Site in 1984.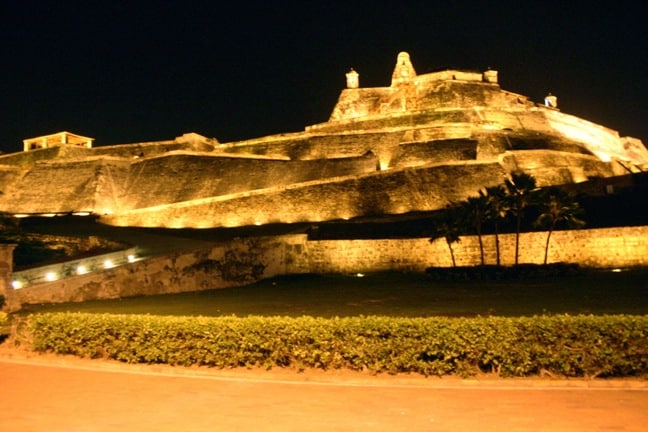 Cartagena's attractions are both plentiful and largely within walking distance. The sprawling San Felipe de Barajas castle is the city's centerpiece. Here, during the illustrious Battle of Cartagena of 1741 (one of the largest naval campaigns in British military history), Spaniards used an array of sentry boxes, underground tunnels and massive cannons to repel attacks by more than 23,000 British troops.
There's also the fascinating Inquisition Palace, a historical museum featuring relics ranging from a stretching rack and stockade to a guillotine and hanging platform. Just down the street lies El Museo del Oro Zenú (Zenú Gold Museum), which charts the area's pre-Colombian history and is filled with pottery, musical instruments, textiles and the intricately filigreed gold jewelry for which the Zenú were known.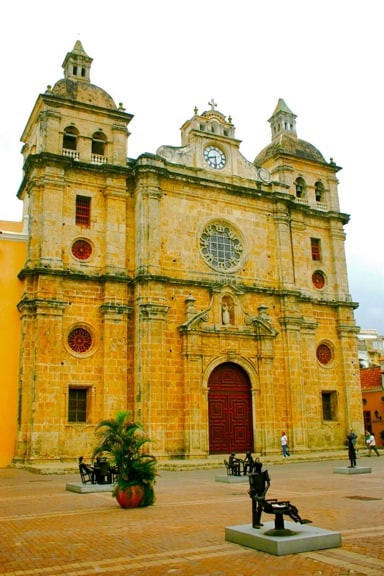 Nearly every building in Cartagena is worthy of a picture postcard.
There's Teatro Heredia (Heredia Theater), whose posh interior hosts a variety of concerts and cultural events; Puerta del Reloj (Clock Gate), the official entrance to downtown Cartagena, which opens out onto the bustling marketplace of Plaza de los Coches (Square of the Carriages); San Pedro Claver Church (pictured above); the restored Santa Domingo Church; and many others.

But Cartagena's allure isn't all about rich history and gorgeous architecture. From the friendly (and beautiful!) people to the lively culture, I was smitten by the city from the moment I first stepped foot onto its bustling streets. But words and pictures can't really do it justice: You simply have to see it for yourself.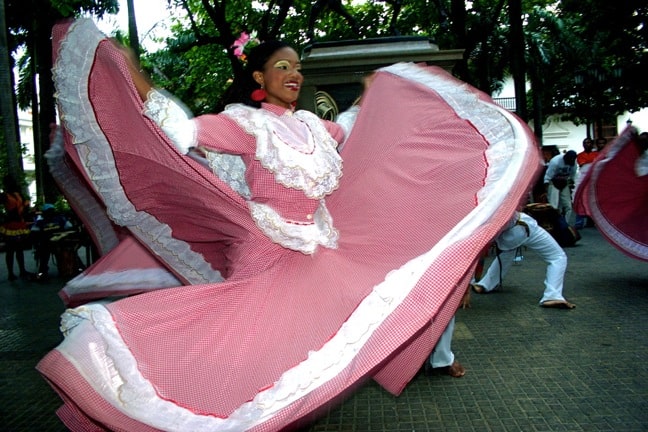 Given my personal feelings for Cartagena, we're happy to offer our readers a chance to win a FREE trip for two to this charming colonial city. The winner will receive round-trip tickets to Cartagena on LAN Airlines, with 4 days/3 nights accommodations at the Casa San Agustin (a lovingly restored hotel in the Old Town) and breakfast included.
You must be a legal resident or citizen of the United States in order to win, and the sweepstakes will end at 11:59PM (EDT) on September 4. To enter, visit LAN's #OnlyInSouthAmerica Competition homepage. Good luck, and tell them GGT sent you!  –words & photos by Bret Love
This post was sponsored by LAN Airlines, but we will never compromise our obligation to our readers. Our opinions remain our own.
If you enjoyed our post on Why Cartagena, Colombia Is My Favorite City, you might also like: 
COLOMBIA: A Guide to Cartagena's Best Attractions
PHOTO GALLERY: Cartagena, Colombia
GLOBAL CULTURE: The Art of The Caribbean & Latin America