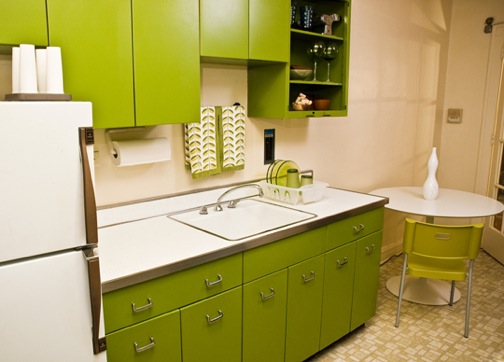 Cooking Green
Let's be honest: Not all of us can ever hope to become the best chef in the world. But, with a little bit of practice, you can certainly become the greenest! Here are five simple tips for ways that you can make your kitchen more energy-efficient, eco-friendly and start cooking green.
• Put a lid on it-  Just by covering a pot on the stove top, you can reduce energy use by up to two thirds and heat food faster, saving you both time and effort.
• Keep the oven door shut-  When baking, try to resist the temptation to peek at those cookies every 2 minutes. Opening the oven door lets valuable heat escape and prolongs the time it takes for the food to cook, thus wasting a considerable amount of energy.
• The microwave is your friend-  Microwave ovens use up to 80% less energy than a conventional oven does.  It also cooks faster, leaving you more time to commit to environmentally-friendly activities.
• Multi-task-  Simultaneously preparing more than one food in the same pot saves both time and energy. For example, while boiling pasta you can easily steam fresh vegetables over the top of  the pan.
• Keep it simple- Forgo your desire to be the next Paula Deen and toss out all those fancy-shmancy cooking gadgets. Using good old-fashioned elbow grease is the most energy-efficient way to cook. For example, use knives instead of food processors, spoons rather than electric mixers, etc.   –Kristen Nipper
If you liked Cooking Green, then you may also like:
GO GREEN TIP #86: Mushroom Growing Guide
GO GREEN TIP #83: Top Foods To Buy Organic (& When It's Not Necessary)
GO GREEN TIP #21: Slow Cooker Cooking To Save Energy!