Downtown Asheville
The South's Green, Progressive Mecca
If you want to understand the essence of downtown Asheville that exists between the dichotomous extremes– with the outlandish opulence of the Biltmore Estate at one end of the spectrum, and grungy backpackers in a drum circle at the other– head to the Pack Square Cultural District, at the bustling heart of the mountain town.
Walking down Biltmore Avenue from historic Pack Square, we pass indie record and bookstores, clothing boutiques ranging from hip to hippie-fied, an old-timey general store, an art house cinema, the lively patio of Wicked Weed Brewing, an endless array of farm-to-table restaurants, and the legendary Orange Peel music venue, all in a span of 10 minutes.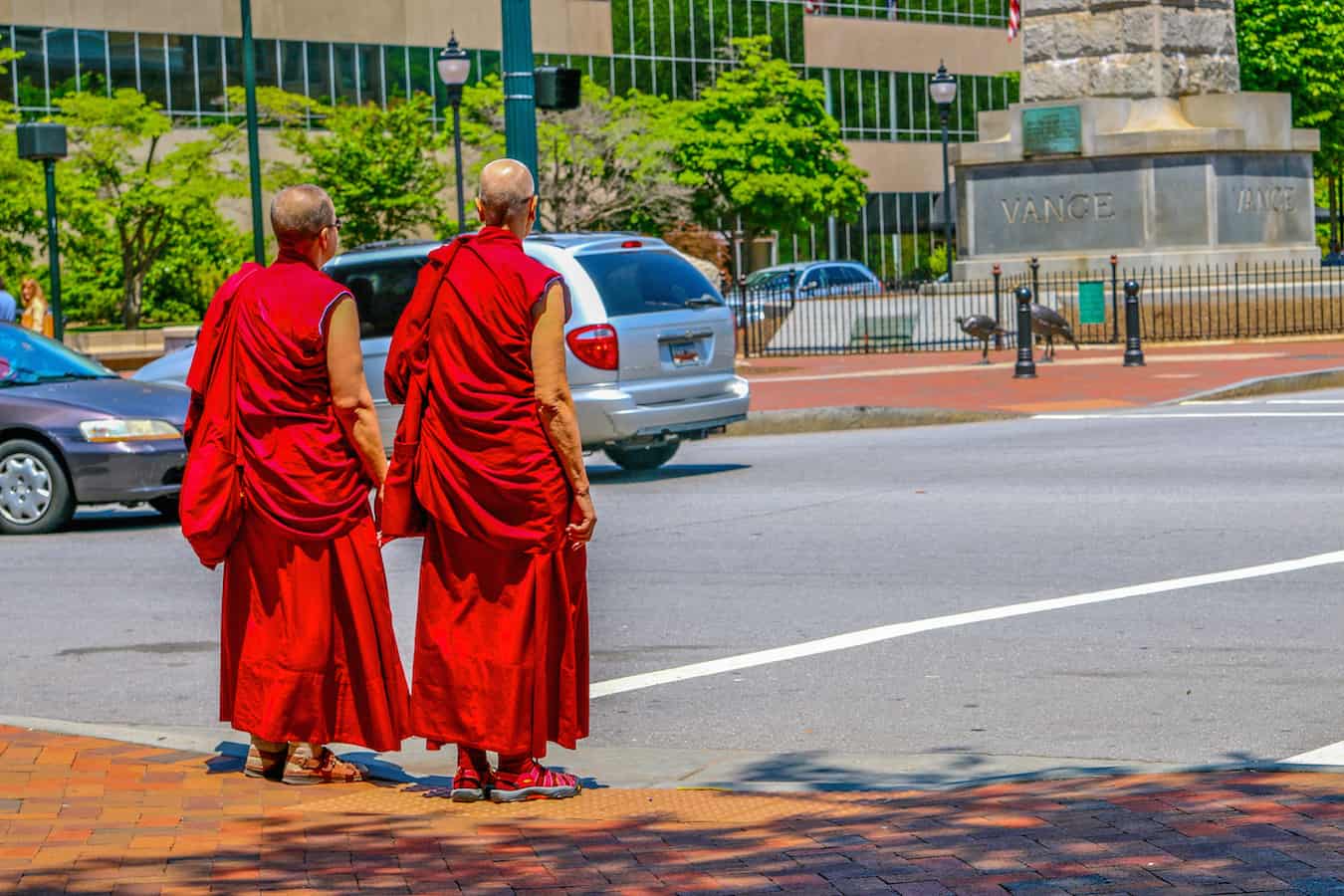 Although it's well past lunchtime on a Monday afternoon, the people-watching here is extraordinary. There are slick urbanites dressed all in black, aging Boomers, bearded hipsters, stroller-pushing Earth mamas, fresh-faced college kids, blue-haired lesbians holding hands, red-robed Buddhist monks, dreadlocked hikers fresh off the trail and tattooed cowboys busking for spare change… again, all in a span of 10 minutes.
It's an eclectic, colorful mixture of left-leaning progressives, all of them drawn to this tiny mountain town, which many residents describe as "an island of blue in North Carolina's vast sea of red." And we're here to find out why.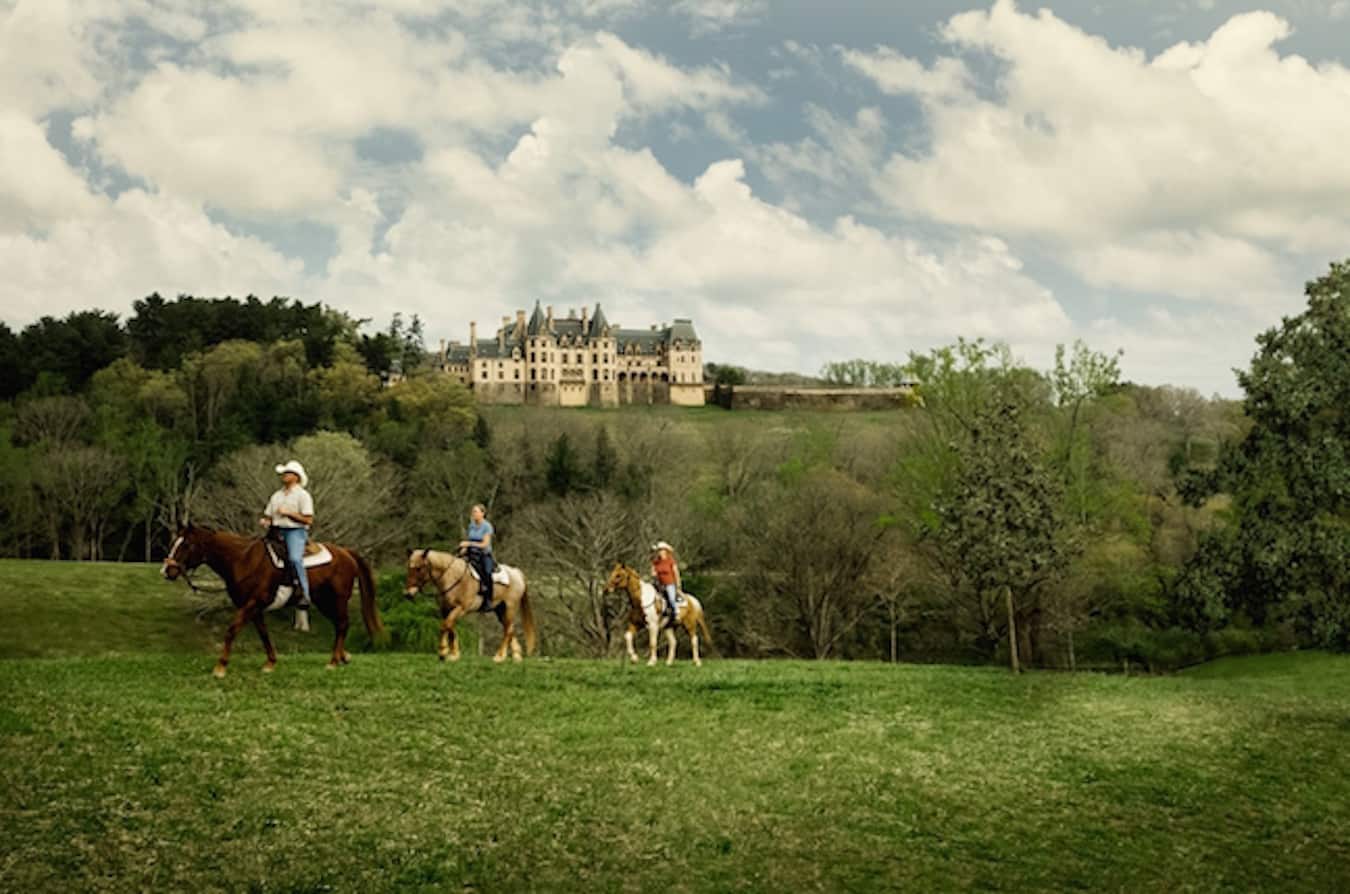 THE RISE AND FALL OF ASHEVILLE
The city's current buzz as the Southeast's answer to Portland (another mountain town famous for its gorgeous natural surroundings, thriving cultural scene and forward-thinking environmental consciousness) is all the more impressive when you consider that much of downtown Asheville verged on the cusp of demolition around 20 years ago.
Asheville began the 20th century with a bang, with George Washington Vanderbilt II finishing construction on his 250-room Biltmore Estate in 1895. At 135,280 square feet, it remains the largest privately owned house in the United States. Drawn to the area by its stunning scenery and moderate climate, the multi-millionaire invested his fortune in Châteauesque-style architecture, lushly landscaped gardens, forestry management programs, and agricultural initiatives.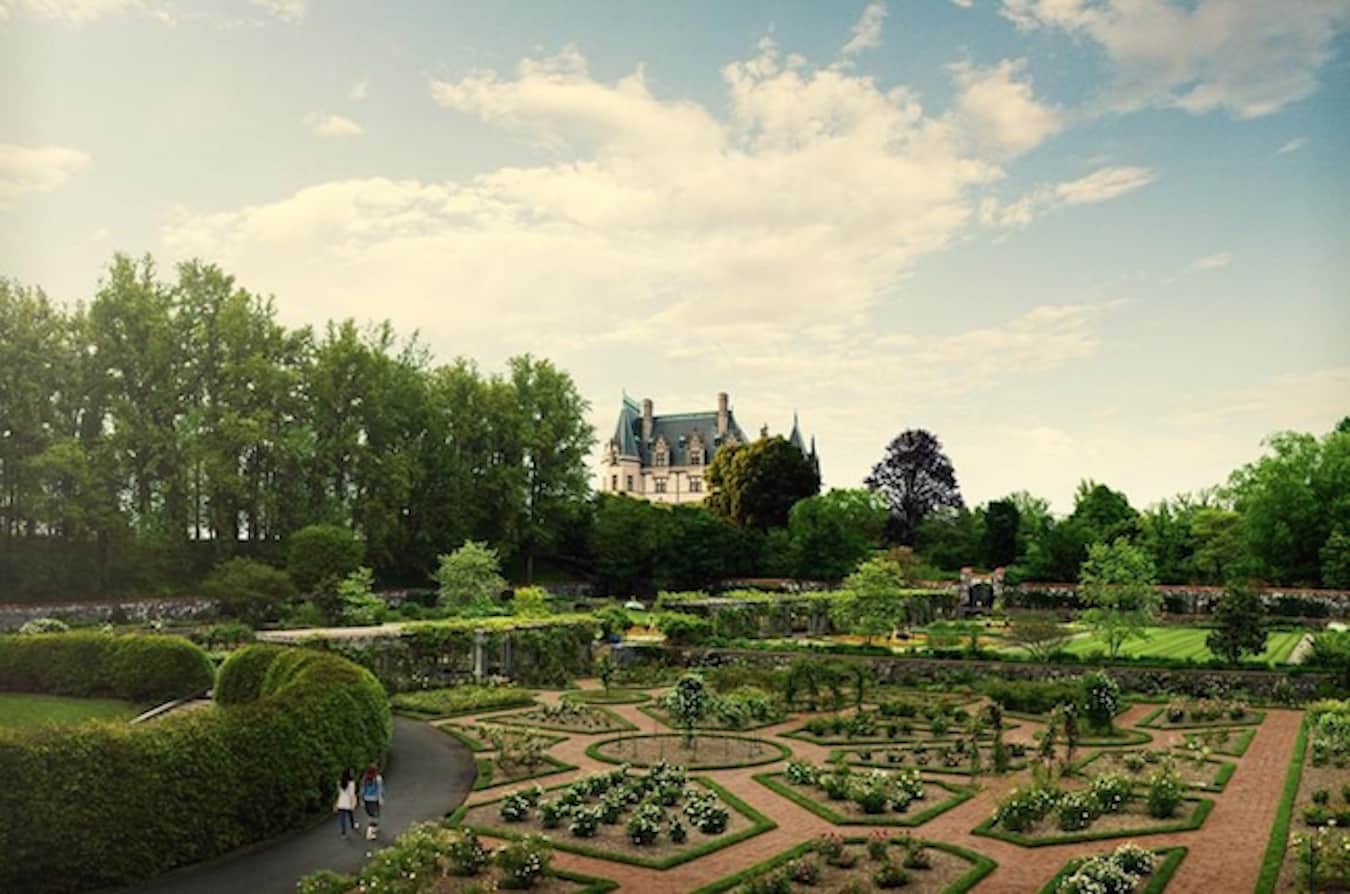 The Vanderbilts' bucolic 125,000-acre retreat became a favorite getaway among their famous friends, including novelist Henry James, inventors Henry Ford and Thomas Edison, and Presidents William McKinley, Teddy Roosevelt and Woodrow Wilson. As a result of this infusion of wealth (which funded the many Art Deco-style buildings that remain in downtown Asheville today), the city prospered for decades, and at one point became North Carolina's third-largest metropolis.
But the bottom fell out with the stock market crash of 1929 and the ensuing Great Depression. Asheville's residents shouldered a crippling per capita debt greater than any other city in America– $65 million– due to all the infrastructure improvements that had been made since the turn of the century. All but one local bank closed. It took more than 50 years before the city began to recover.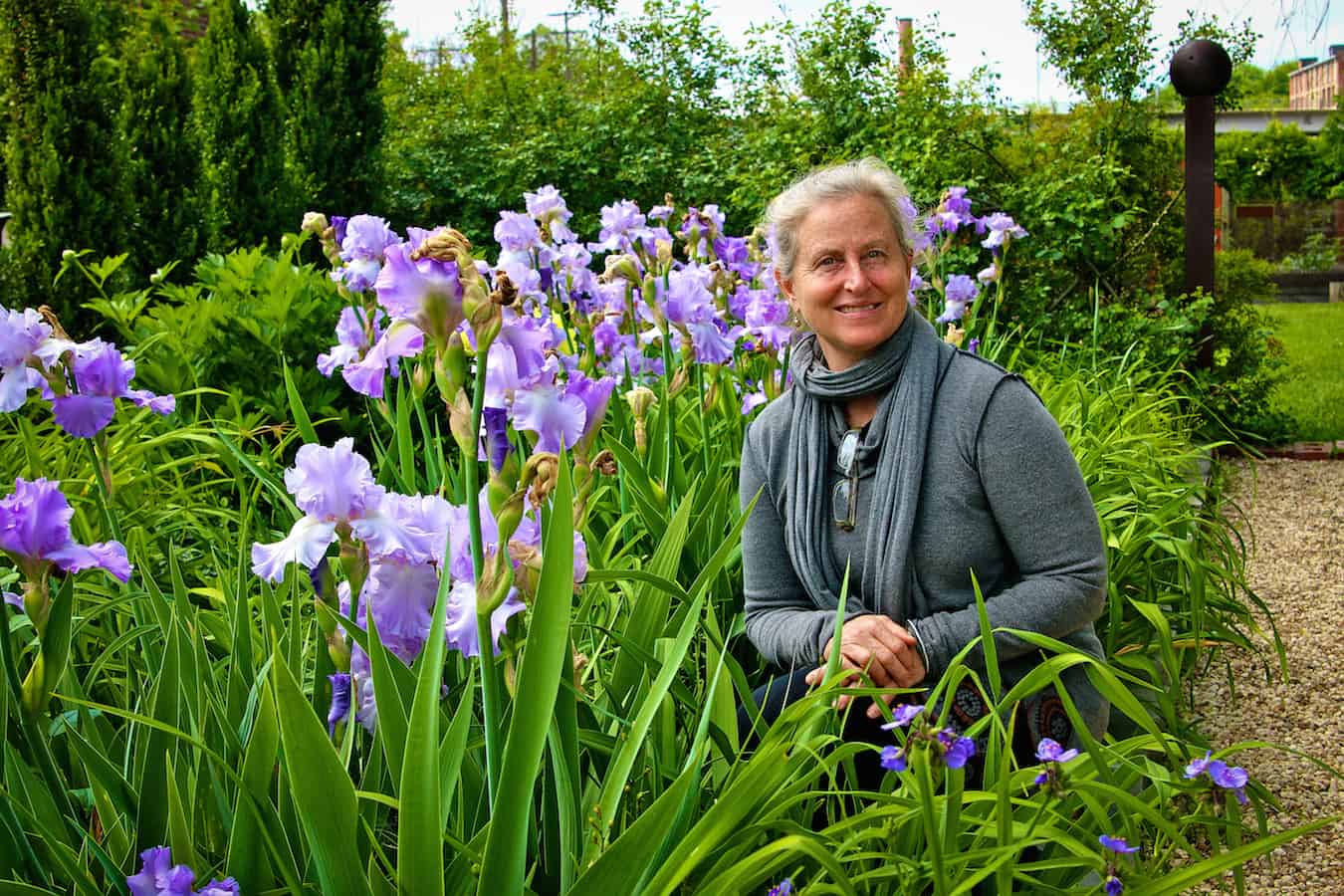 THE PIONEERS
By the 1980s, the city was a ghost town. Many of the historic buildings in downtown Asheville had been boarded up for decades. The city's economy was so awful, they couldn't even afford demolition to build anything new. Between 1960 and 1980, the population declined by 10% as residents left in droves. But where some saw a city in serious decline, others saw opportunity.
We meet one of Asheville's entrepreneurial pioneers while exploring the River Arts District, a burgeoning community of more than 170 artists whose studios fill 22 former industrial buildings along the tranquil French Broad River. Like Vanderbilt before her, Pattiy Torno was a native New Yorker drawn to Asheville by its quality of life. The natural beauty of Asheville's ecotourism attractions appealed to her as a rock-climbing hobbyist, while its location near numerous knitting mills worked well for her career as a clothing designer.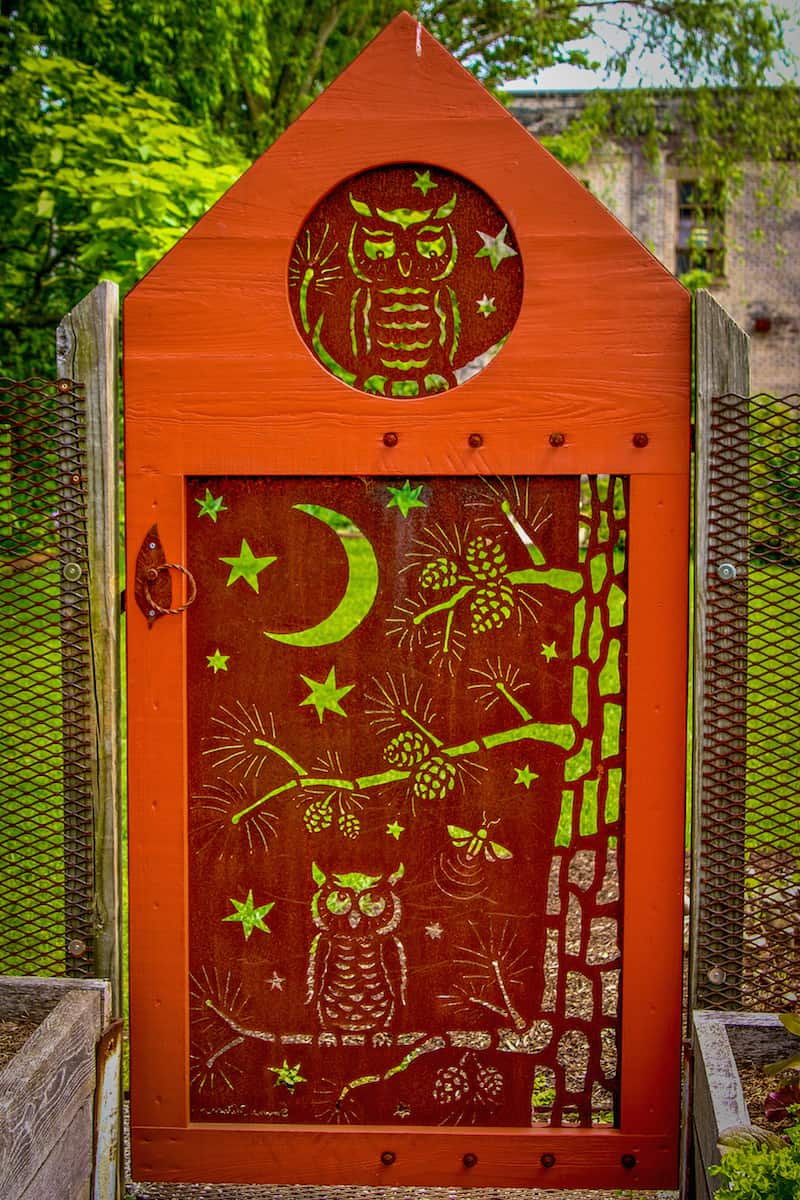 "I was looking for a warmer place to live that had an art consciousness and health consciousness," Torno recalls as she gives us a tour of her vibrant organic garden. "There are a lot of really smart people who come to Asheville and realize this is a really nice place to live. People like me, who bring their commerce with them. Proactive, innovative, entrepreneurial people who make things happen. Those are the people who seem to be attracted here."
Thanks to the crippling economy, she was able to score a 3,000-square foot loft for $300 a month when she moved here in 1984. She was one of only a dozen or so people who lived downtown at the time, and part of a tight-knit group of intelligent transplants known locally as "the Asheville 1000." By 1990 she'd opened CURVE Studios, one of the first art studios in the River Arts District, which now houses dozens of local artists and craftsmen.
But still Asheville languished, hampered by a "that will never work here" attitude, until two mavericks– both of them wealthy transplants– invested their time and money in making it great.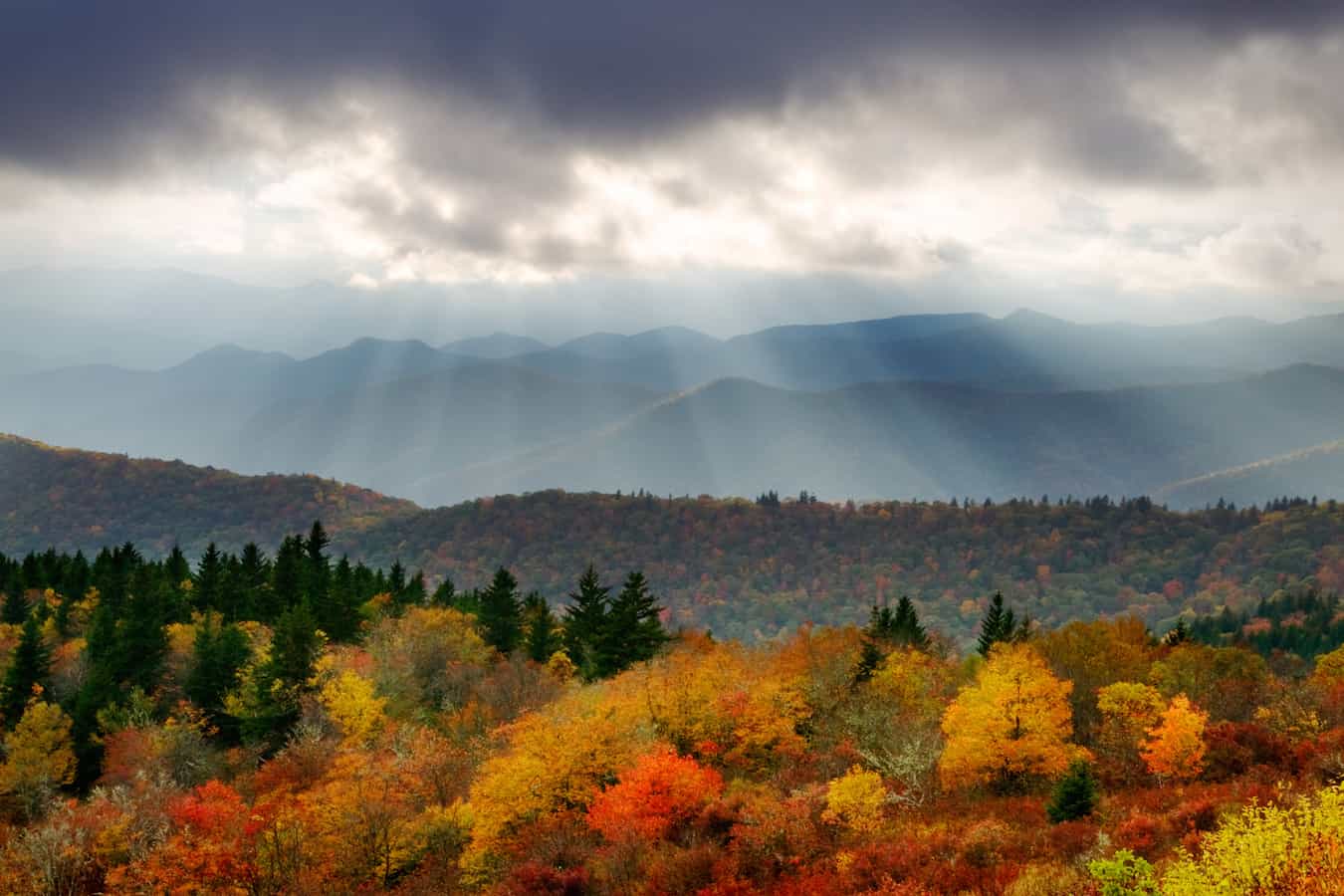 Roger McGuire was a former Southern Living executive who moved to Asheville for early retirement in 1980, then spent the rest of his life working to restore the city to its former glory. He invested huge sums of cash (and raised millions more) to fund Pack Place, which houses the Asheville Art Museum, Colburn Earth Science Museum, Diana Wortham Theatre and YMI Cultural Center. He also founded the non-profit group Asheville Discovery, which was dedicated to the revitalization of the downtown Asheville business district.
Julian Price, heir to the Jefferson-Pilot insurance fortune, took a more micro-focused approach. After moving to Asheville in 1990 he founded Public Interest Projects, which funds independent businesses and provides an entrepreneurial model for sustainable community growth.
PIP invested in small companies that evolved into Asheville institutions, including the Laughing Seed Café (the city's first Green restaurant), French Broad Co-Op, Fine Arts Theatre, Malaprops Bookstore, and The Orange Peel. They also took on ambitious downtown residential projects that many locals said were doomed to fail, including renovating the Carolina Apartments, the Old Penney's Building (which now has 23 lofts), and the Asheville Hotel (which has 29 apartments).
Chic, urban, and conveniently located, these residential areas began selling like hotcakes, with waiting lists for potential buyers before their renovations were even finished. As a result, the downtown area reported 65% growth between 1990 and 2000.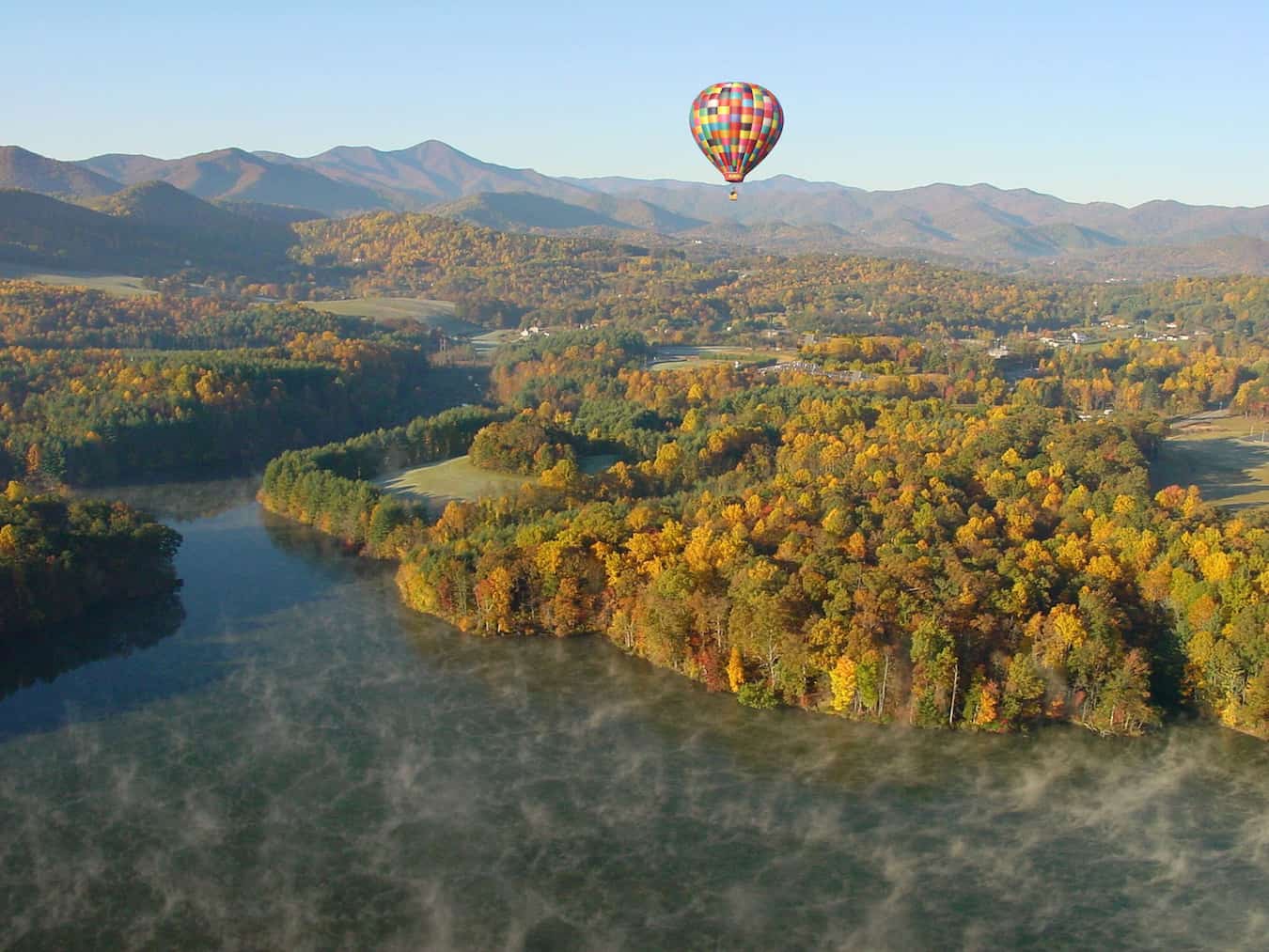 ASHEVILLE'S NEW WAVE
"You don't choose Asheville," Black Walnut B&B owner Peter White tells us conspiratorially in the inn's antique-filled dining room, as wife/co-owner Lori serves a 3-course gourmet breakfast fit for a king. "Asheville chooses you."
I'm instantly reminded of our conversation with Pattiy Torno, who told us Asheville was built on an energy vortex, like the ones that supposedly give Santa Fe and Sedona such spiritually and creatively rich cultures. Over and over during our visit, we meet people who describe feeling drawn, almost as if by some metaphysical force, to Asheville's energy. And when they sense that we're kindred spirits– intellectual, entrepreneurial, creative– they each tell us, "You guys should move here!"
All of their stories are eerily similar. The Whites– baby boomers who became entrepreneurs because they didn't want to work for anyone else– moved to Asheville after running a bakery in Martha's Vineyard for 29 years. Attracted by Asheville's gorgeous weather, natural beauty and a vibrant arts community, they bought a historic home in the Montford neighborhood in 2004, invested their life savings in fixing it up, and turned it into a B&B that has since been featured in Travel & Leisure and 1000 Places to See Before You Die.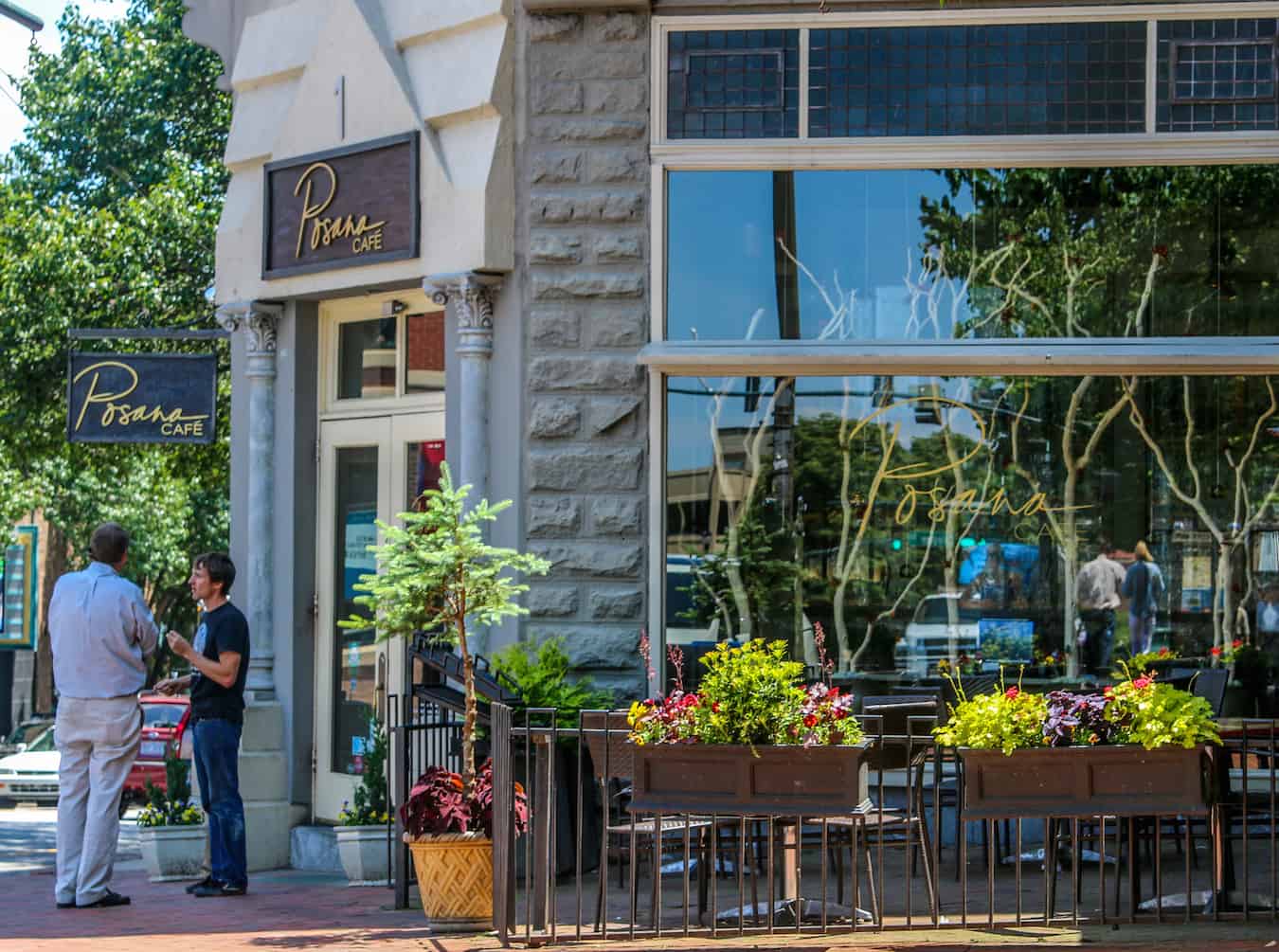 Chef Peter Pollay, a Chicago native and President of the Asheville Independent Restaurant Association, moved here in 2003 to open Posana Café for similar reasons. One of the primary architects behind Asheville's Green restaurant scene, Pollay credits Asheville's quality of life with attracting the chefs currently driving the city's thriving restaurant scene, which has garnered glowing articles in Bon Appetit and Food and Wine.
"Asheville has a diversity of high-quality restaurants because a lot of the chefs here have worked in the big cities," Pollay postulates. "We have great chefs coming to live in the mountains, in a diverse, open and welcoming community. We have a thriving food scene here because of that, and more people are coming to visit Asheville as a result."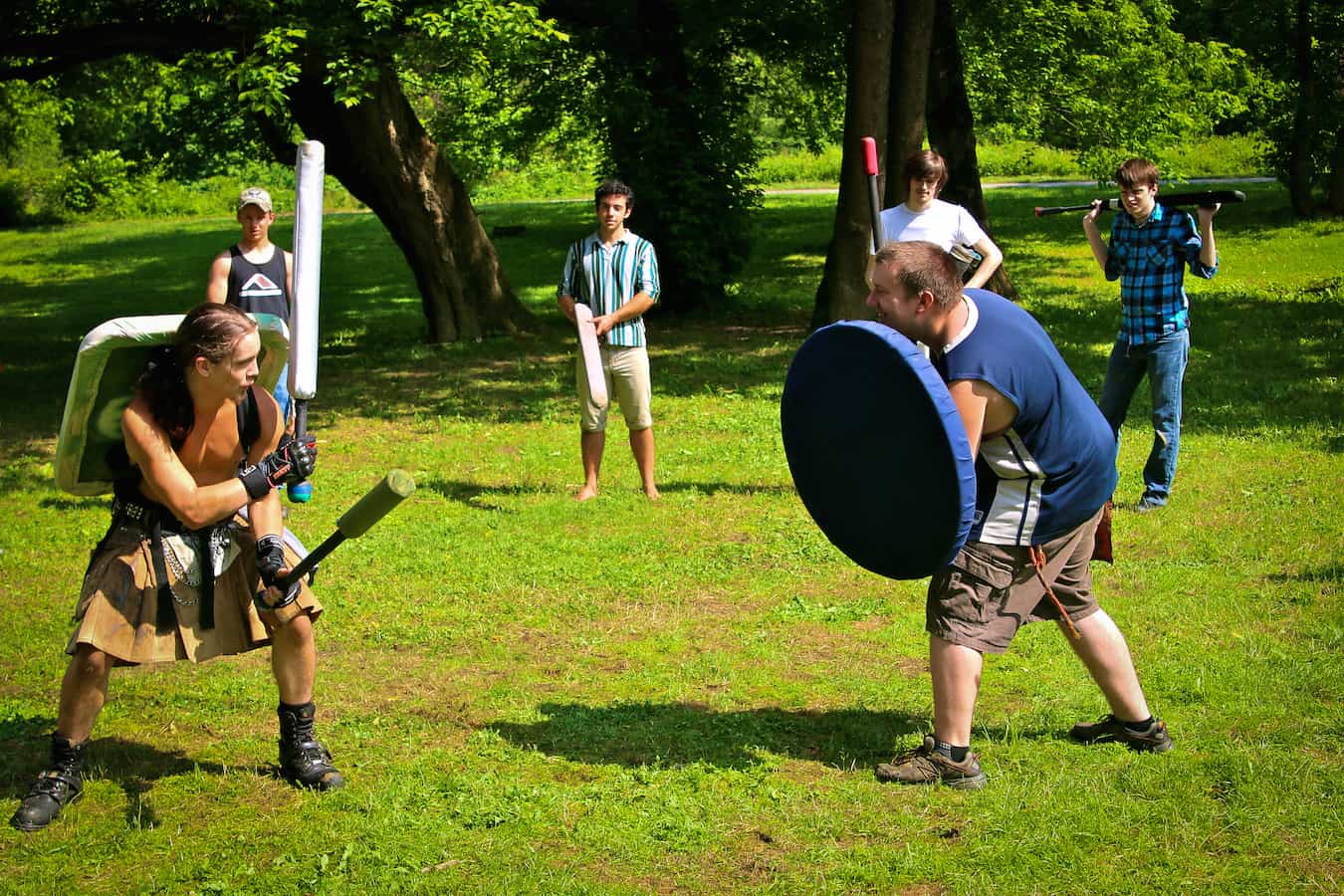 And more and more of those visitors seem inclined to stay. Despite the economic downturn, Asheville's population has grown by 25% since 2000, from 69,000 to more than 85,000 in 2012. There are so many newbies here that, if you've been in the city for five years or more, residents consider you "Old School."
Whether it's Asheville Medieval Collective founder Phil Ferguson (who moved here from Illinois five years ago and hosts full-contact battles with foam weapons in Carrier Park every Sunday); chef Edwin Bloodworth (who specializes in wild game and foraged foods, and moved to Asheville two weeks before our visit because his cuisine was "too progressive" for his hometown of Boone); or 12 Bones Smokehouse owner Bryan King (who moved back to Asheville with his wife/business partner Angela Koh after years of working in Silicon Valley), all of the recent transplants seem to share the same strong, entrepreneurial spirit that defines this mountain community.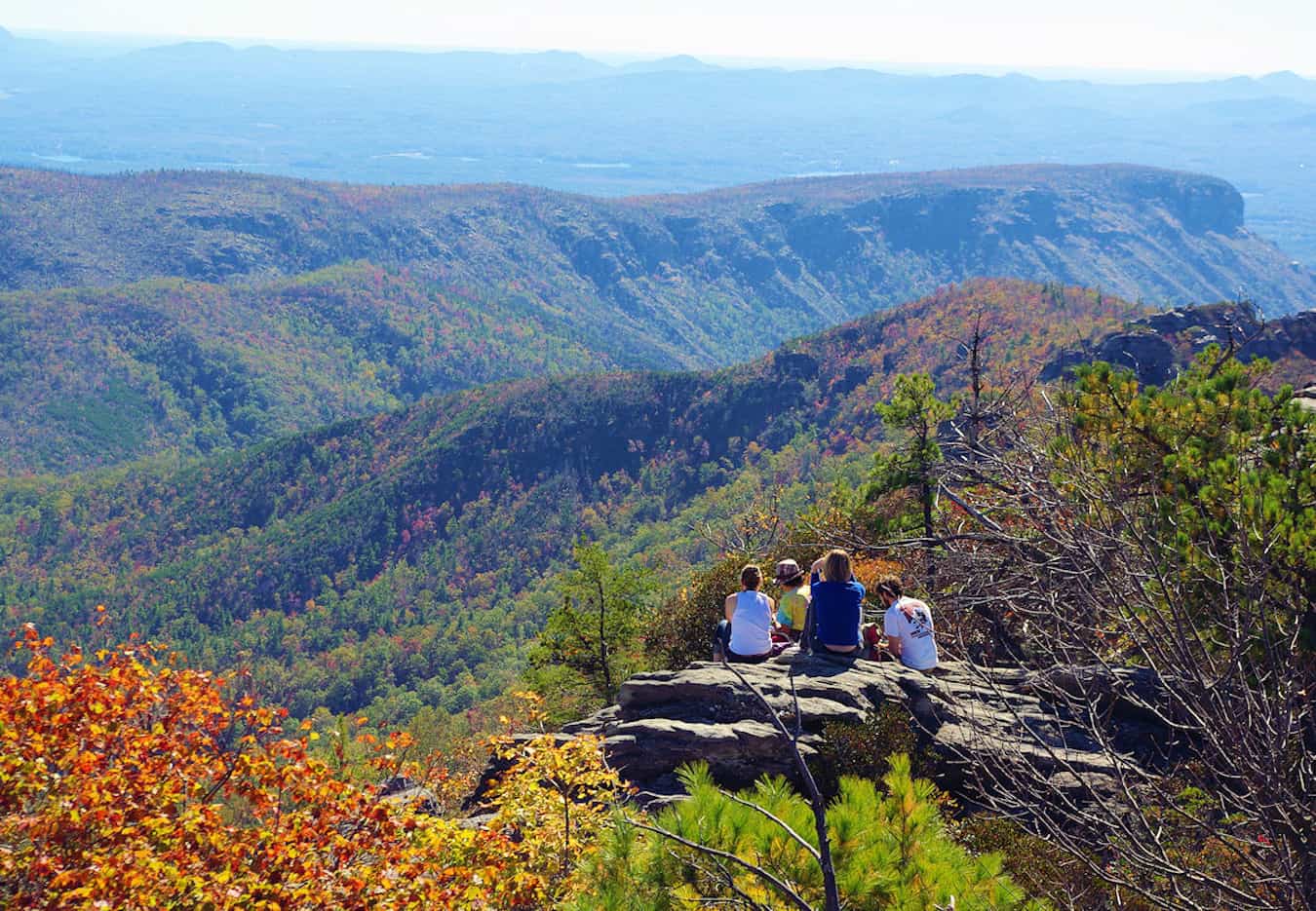 THE FUTURE OF ASHEVILLE
It's only during my conversation with Lori White, just minutes before we leave Asheville to make the 3-hour drive back to Atlanta, that I'm finally able to put a finger on exactly what it is that makes Asheville a Mecca for such a diverse assemblage of artists and intellectuals.
"The Boomers grew up trying hard to change the world," White laments. "We wanted to make it a peaceful, sustainable place. In our generation, we were unable to effect that change. But here you have natural beauty all around you, in a vibrant city which is a haven of art and music, powered by these inventive young people doing their own thing– making their own bread, growing organic vegetables and fruits, foraging for mushrooms. This is like Disneyland for real, thinking adults."
And that's when it hits me: Asheville may be the one town in the southeastern United States in which the counter-cultural revolution actually worked. The question remains whether the city will be able to continue its current rate of growth without losing what made it special in the first place. Or, as Bryan King says, "How do we evolve without losing the area's soul?"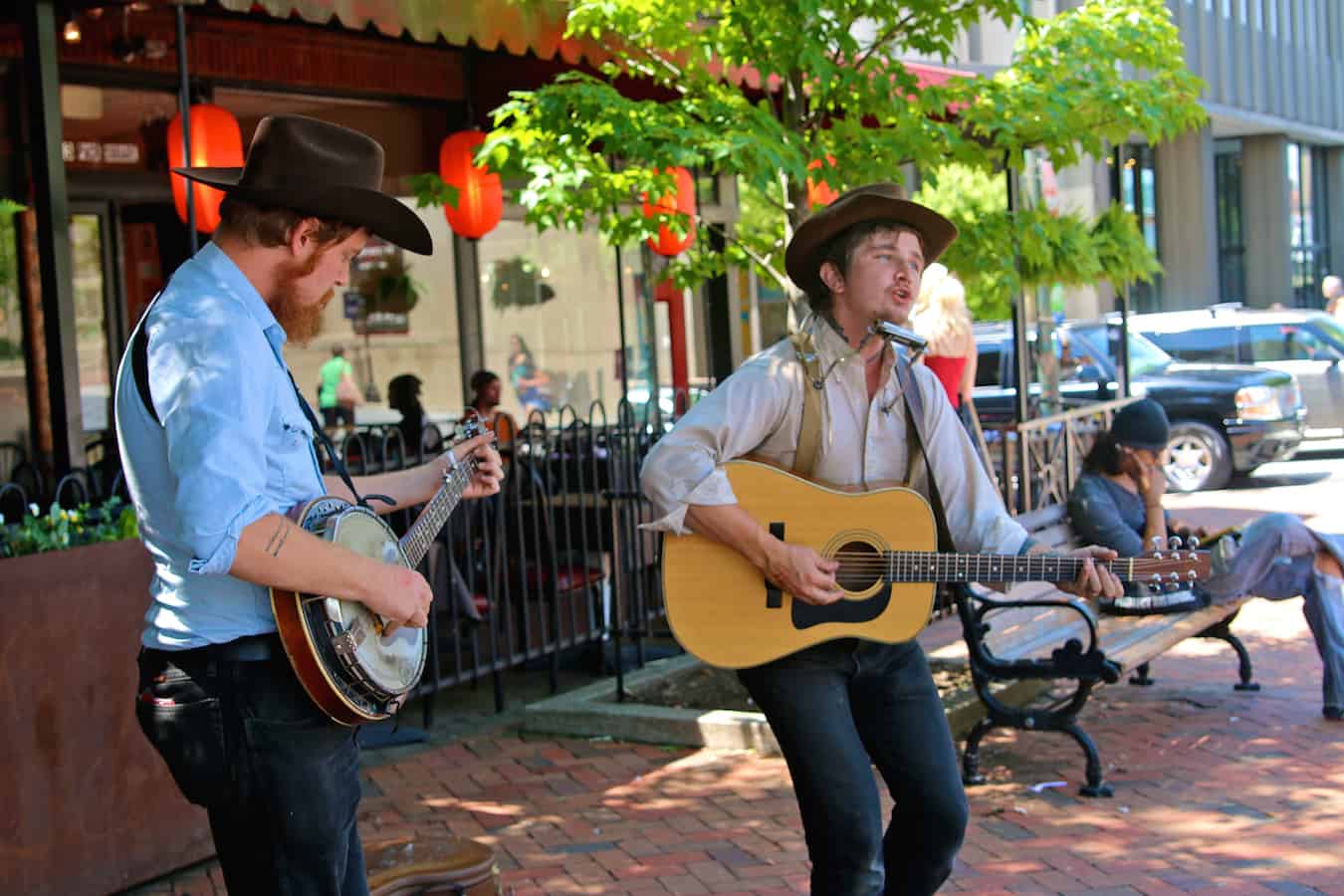 With Sierra Nevada and New Belgium opening breweries in the resurgent River Arts District, 8-10 big hotels currently on the drawing board for downtown Asheville and new restaurants popping up like weeds, the city will soon find out if "progress" and "progressives" can peacefully co-exist.
It might be a utopian fantasy to believe that a city can nimbly balance small-town charm with big city bankrolls. But if anyone can, it's the arty, intellectual independents of Asheville. –Bret Love; photos by Bret Love & Mary Gabbett unless otherwise noted
If you enjoyed our story on Downtown Asheville, you might also like:
NORTH CAROLINA: Asheville's Green Restaurants Scene
NORTH CAROLINA: Asheville's Top Ecotourism Attractions
NORTH CAROLINA: Greensboro Travel Guide
NORTH CAROLINA: Great Smoky Mountains National Park
NORTH CAROLINA: The Outer Banks Wild Horses Controversy