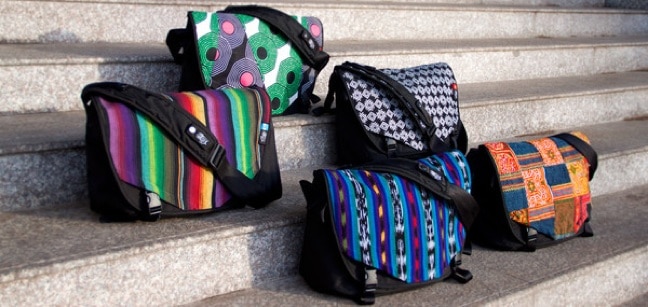 I've been a fan of global culture ever since I launched my World Music column, A Different Drum, back in 1994. So I was delighted recently to discover ETHNOTEK, a hip young company with the tagline "Celebrating & promoting world culture one bag at a time."
Founded by veteran traveler Jake Orak, the Ethnotek name is a combination of the words ethnology (a form of anthropology dealing chiefly with the comparative and analytical study of cultures) and technology (the methods and tools that a society has developed in order to facilitate the solution of its practical problems). Their line of backpacks and messenger bags offer a great balance of style and function, boasting limited edition designs hand-crafted in far-flung locales such as Ghana, Guatemala, India and Vietnam.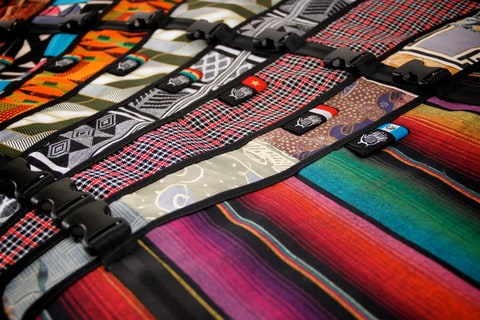 These traditional textile designs are acquired through direct trade (i.e. actually going there), which eliminates the middleman and ensures that the money is directly going to the local artisans. But the coolest feature is that these sustainably sourced "THREADS"  are interchangeable, meaning each bag has limitless design possibilities (new THREADS run $29-$49 for messenger bags and $29-$89 for backpacks, with the embroidered ones from Vietnam the most expensive).
The Ethnotek messenger bag Jake sent us has quickly become our favorite we've ever owned: Not only is it stylish and comfortable, but it's big enough to hold both of our laptops/cords and still have room left over for snacks and such. As the company's website says, each Ethnotek bag is like "a flag that you wave which says, 'I care,'" and we're proud to wave that flag of global culture every time we travel. –Bret Love  
(Note: Green Global Travel receives no compensation for product reviews, and will not recommend any product we would not use ourselves.)

You you like Ethnotek, The Coolest Messenger Bags You'll Ever Own, then you may also like:
GREEN GEAR: Sustainable Watches – WeWOOD Wood Watches
How Using Wood To Hold Candles Puts "Reduce/Reuse/Recycle" Into Action -Timber Candle Company
The Best Coffee in the World: A Gourmet's Guide