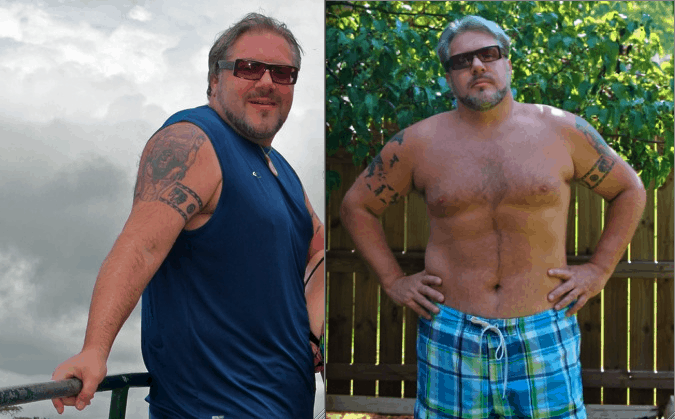 The Secret I'm Ashamed To Tell You
Living With Diabetes
Today is my birthday.
I am 44. The number itself doesn't really mean much to me, as I've never let my age dictate my actions or attitude. But this birthday has a special significance, because I recently got a bad diagnosis from my doctor that has made me more determined than I've ever been in my life.
I've always been a big guy. When I was a kid, playing soccer (or, as it's called everywhere but the U.S., football), my teammates nicknamed me "Bulldozer" because I had a tendency to go right through obstacles rather than seeking a way around them. I was younger than all my classmates by nearly two years due to skipping a grade, but size-wise you'd never have known it. My mom had to get my jeans from the Husky section, and I remember in high school being extremely embarrassed because we had to buy my pants for my performance in the One Act Play at a different store from all the other guys. At age 15, I was already a size 38 waist.
My grandfather was a big man, cut from hardy Scottish stock. My father seemed enormous to me, like a moving mountain. So, while I battled to keep my weight in check for most of my life, I never worried too much about it. The ladies seemed to like me, my size never held me back from going on amazing travel adventures, and my doctors never issued any cause for major alarm, even when I developed high blood pressure and high cholesterol a few years ago.
But in late April, that all changed when my doctor told me I have diabetes. I wasn't completely surprised, as I knew I had some blood sugar issues and had been making subtle adjustments, using Splenda rather than sugar, cutting back on alcohol, and eating more fruits and veggies. But it wasn't enough. In our efforts to build GGT, I'd become a total workaholic, and the combination of stress, lack of exercise, and sitting at a computer 12 hours a day had broken down my system. I was sick, and being told that if I didn't make some changes I could lose a leg, my eyesight, or even my life whipped my ass into gear.
I'm ashamed of the person I became, not just out of shape but completely out of touch with the work/play balance in my life. But I'm working my butt off to make changes. I'm working out 5-6 days a week now, varying between playing basketball, swimming and lifting weights to turn my fat into muscle. I've cut carbs almost completely out of my diet, painful though it was, and satisfy my sweet tooth with sugar free treats. I've still got a long way to go to look and feel like the man I've always wanted to be, but I'm proud of my progress so far.
Why am I telling you this?
Because I want you to know that, no matter what obstacle you may have in your life, you can overcome it! I  believe that miracles happen every day, and many begin with one simple thing: Faith. Whether it's faith in a higher power or simply faith in yourself, there's no greater magic than the power of positivity, and that's what keeps me going when I want to give up.
With GGT, Mary and I are finally realizing our dream, and I'd like to think we're doing our best to help others along the way. And that– as well as my deep love for Mary, my daughter, my friends and family– gives me something to live for, and makes me want to strive harder every day. Thanks for reading, and for being a part of our dream come true!
Fondly,
Bret  
_________________________________________________________________________
Stories You Might Have Missed
We understand that it's difficult to keep up with everything that's going on around the Internet on a day-to-day basis. So, just in case you missed it, here are links to some of the stories we posted this month:
10 Unbelievable Mountains For Your World Travel Bucket List
10 Uncrowded National Parks For Your World Travel Bucket List
CouchSurfing 101: Facts & Fiction About Travel's Fastest-Growing Community
DESTINATIONS: Conquering 27 Waterfalls in Puerto Plata, Dominican Republic
DESTINATIONS: A Green Guide to Greensboro, North Carolina
DESTINATIONS: South Africa Safari- Londolozi Private Game Reserve
DOMINICA Photo Gallery 1 – Whales, Waterfalls & Mountains
DOMINICA Photo Gallery 2- Kalinago Territory & Cassava Bread Bakery
ECO NEWS: Alaska's Rat Island Eradicates Vermin, Gets New Name
ECO NEWS: Global Sustainable Tourism Council Announces Trailblazing Travel Destinations
ECO NEWS: World's First Underground Park Plans Announced
ENDANGERED SPECIES SPOTLIGHT: Greater Bamboo Lemur
ENDANGERED SPECIES SPOTLIGHT: Red Wolf
ENDANGERED SPECIES SPOTLIGHT- Saola (a.k.a. Asian Unicorn)
GLOBAL CUISINE: Manti (Turkey)
GO GREEN TIP #92: Green Gifts For Father's Day
GO GREEN TIP #93: Attract Hummingbirds To Your Garden 
How To Avoid The Downsides Of Frequent Travel
INTERVIEW: The Incredible Story of Sierra Leone's Refugee All-Stars
INTERVIEW: Paula Deen on Southern Cuisine
VIDEO: Amazon River Boat Party With Peruvian Music
__________________________________________________________________________
Photo Of The Month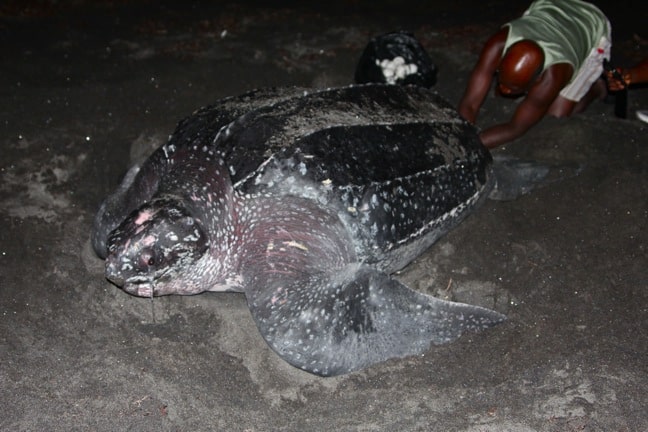 __________________________________________________________________________
PRIZE GIVEAWAY!!