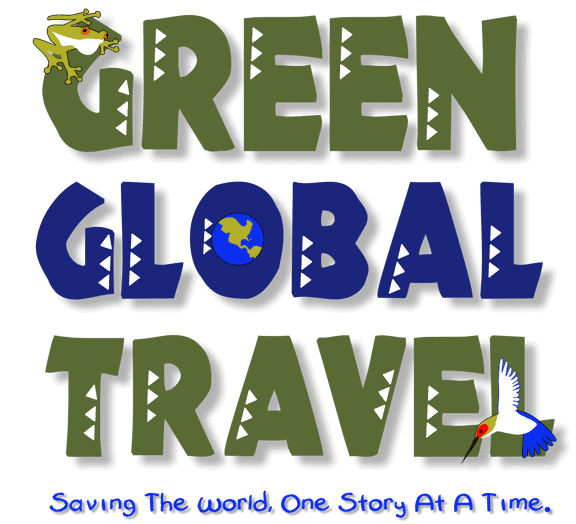 Are you (or someone you know) passionate about ecotourism, nature/wildlife conservation and sustainable living?  Are you an aspiring writer looking for real-world experience working with a 19-year publishing industry veteran editor?  Do you love social media interaction, and want to work with one of the world's fastest-growing new media websites?  If you answered yes and can spare at least one hour per day, then Green Global Travel wants you!
We're currently looking for interns to help out with social media, PR and a variety of other areas essential to our company's growth. Our internship program is VERY hands-on, with specific goals, weekly reports on progress and 1-on-1 coaching for professional growth and development. This is a virtual position that can be done from anywhere in the world.
To apply, please send your resume & cover letter answering the following questions to : Mary at Info[at]GreenGlobalTravel[dot]com.
What do you want to get out of this internship?
What do you like about what we do?
What forms of social media do you currently know?
When do you want to start?
What hours are you available to work?
How long do you want an internship?
Guest Posts: If you're a travel writer interested in submitting a pitch for a future guest post, email Editor In Chief Bret Love at GreenGlobalTravel[at]gmail[dot]com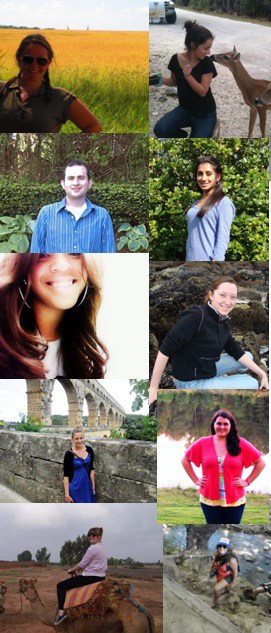 Quotes from Past Interns:
"Working with Green Global Travel has been an amazing experience! What the magazine stands for is something you can easily jump right into and be passionate about alongside Bret and Mary who are awesome and genuine people to work with, so the work you do ends up being fun and informative! For example, one of my favorite parts was managing the GGT StumbleUpon account where I would read and comment/tweet/like posts. It's really neat to learn about and see places out there you wouldn't know about otherwise. It was more personal and inspiring for me as it always reminded me that there is more than the daily routine we have! Another great aspect of the internship was that it was entirely virtual, so you have flexibility in when you work while balancing work and/or school. I've held a couple other virtual internships, and this was the most hands on. Social media is something that's practically entirely online, so you'll definitely learn how to make the most of it with GGT! Lastly, the internship has also furthered my position (which does not involve social media) since my boss is having me in charge of revamping the company website and social media presence, directly because of my experience with GGT!! It's been a wonderful stepping stone for my current position and will be for my career down the road when I start my own business! I highly recommend GGT for those interested in learning about using social media for an organization!" 2015– Vanessa Trawicky (graduate of University of Georgia)


 "I have learned so much from interning at Green Global Travel! Not only has it expanded my knowledge and abilities with all types of social media, but it has also been so inspiring to read about all of Bret and Mary's travel adventures! I have also discovered so many new sources of travel information on the web as a result of reaching out to the travel community through social media. I have had the amazing opportunity to be involved with every type of major social media tools, and have expanded my skill set enormously. Mary and Bret even gave me the opportunity to publish an articles about my upcoming work in
Tanzania
! Thanks to GGT I have gained valuable experience that has already had a positive influence on other aspects of my career and personal life."
2014
–
Meredith Radke
(graduate of University of British Columbia, Vancouver, Canada)


"Interning at Green Global Travel has been an amazing experience. As a future healthcare professional I believe that it is imperative to use social media outlets to increase knowledge on preventative care. This internship has taught me how to market a business, successfully gain and retain website traffic and how to effectively communicate through social media vessels. Bret and Mary's passion for environmental conservation is inspiring and because of their encouragement this has been one of my best internship experiences ever. Thank you so much for the opportunity."2014 – Amanda Richmond (University of North Texas)
"Interning with Green Global Travel was a wonderful experience! Mary and Bret are delightful to work with, and without sacrificing my other activities and responsibilities, I gained a valuable experience learning to harness the potential of Facebook as more than a casual social networking tool. In the process, I also learned a lot about protecting the environment and the benefits of ecotourism. I'd definitely recommend an internship with GGT for anybody interested in getting more experience with social media and having the opportunity to work with some truly fascinating material!" 2013 – Margot Tuchler (Duke University)
"I would like to thank you for giving me the opportunity to intern for Green Global Travel for the past several months. I thoroughly enjoyed my experience. With your guidance, I not only was able to strengthen my social media skills by learning the full capabilities of various social networking sites such as StumbleUpon for business purposes, but was also able to learn about effective marketing strategies such as those that I implemented on Facebook.
In particular, I want to thank you for providing me opportunities to pursue my professional interests such as allowing me to help with Public Relations assignments. All of the various strategies that I implemented on blogs, Twitter, Facebook, and StumbleUpon were greatly interesting to learn and I hope that it allowed for the significant growth of Green Global Travel. 2013 – Niranjana Rengarajan (Emory University)
It has been a great three months. I have loved the experience of being an intern for Green Global Travel. Thank you so much for giving me this opportunity. 2013 – Josh Bodner (University of Hartford)
"I would like to thank you and Bret for this awesome internship, I have learned a lot about social media and how different media tools can help a business. I thought this was a great experience. It wasn't too abrasive, I got a taste of how social media helps a business grow and I really enjoyed it as well!". 2013 – Paige Rollison (University of Georgia)
"Working with Mary and Bret was a delight. I learned so much from my two semesters spent with them. I had the opportunity to learn more about social media and how to use it effectively to market to your target audience. I also learned a lot about ecotourism and cultures around the world. They are willing to teach and fun to work with. I had a wonderful experience and would highly recommend it to others!" 2013 – Karoline Porcello (Emory University)
"I recommend interning at GGT for anyone who is passionate about preserving the environment. As a social media intern, I learned how to manage various social media interfaces such as Twitter, Google Plus and Facebook. Above all, this internship was a great experience!"  2012 –  Sindhu Kotha (Emory University)
"I have really enjoyed my time interning this summer with Green Global Travel. Mary and Bret provided me with great input and positive feedback with my social media efforts, and I love how I was given different social media strategies to try, from Stumble Upon to Wikipedia. I'm new to the blogging realm, and I feel that getting exposure to the different social media aspects were very helpful. What I enjoyed most, however, was the flexibility. I was in the process of moving to the Czech Republic to teach English and had sort of a crazy schedule for a while; Mary was very understanding and good about changing up my responsibilities when I couldn't contribute as much as I would've liked. Overall, I had a very positive experience and would recommend it to others who are interested in trying out different social media tactics." 2012 – Sarah Vied (Travel Blogger, graduate of Western Kentucky University Alumna)
If you liked Looking For Interns For Summer & Beyond!, then you might also like:
Our Team
How we quadrupled our blog traffic in 6 months