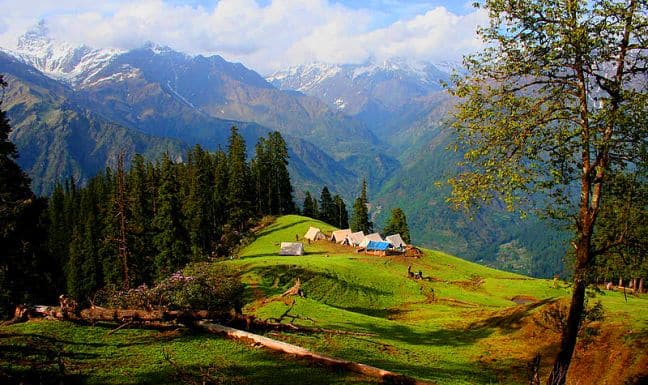 Our Favorite Camping Stuff
Every year in April, hundreds of hikers from all around the world descend on Springer Mountain, where they begin the 2200-mile Appalachian Trail from Georgia to Maine's Mt Katahdin. Whether you're a badass thru-hiking backpacker or simply a weekend warrior looking to get away from it all, having the latest outdoor adventure gear can obviously help make braving the elements a lot easier. Check out some of the coolest hiking and camping stuff we've tested recently: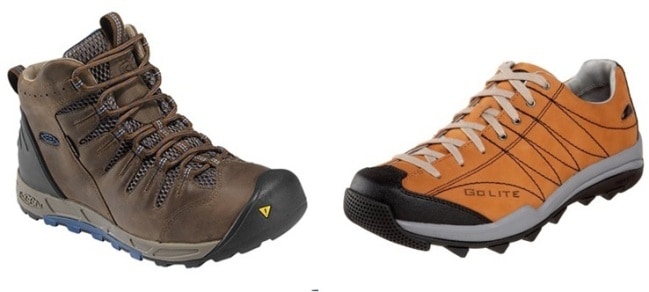 When I interviewed Appalachian Trail guru Winton Porter a few years ago, he told me that buying shoes is the single most important decision a hiker will make. We've tried a lot of different brands over the years. For long hikes I love Keen's Bryce Mid WP, a lightweight, waterproof, mid-length boot with a breathable liner to keep moisture out and a tread outsole to help you stay steady on rough terrain. But for casual day hikes, I'm also a big fan of GoLite's Lime Lite: They're rugged enough for the trail, but have a cool leather design that looks great for a night out as well.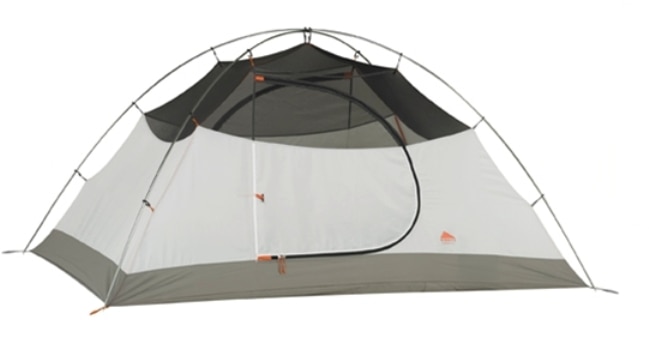 At 8 lb 1 oz, the Kelty Outfitter Pro 4 is just 19 oz heavier than their 2-man tent, but for family campers like us it provides nearly twice the floor space (60 sq ft vs. 35). The simple 2-pole construction (including color-coded clips) makes it a snap to set up, yet it's durable enough to hold up to inclement weather. Taped seams work with the trademarked ArcEdge design (which elevates ground level seams) to keep the heavy-duty floor dry even in a deluge, while mesh wall panels and fly vents allow breezes to pass through once the weather turns warm. All in all, it's a great tent that's clearly built to last.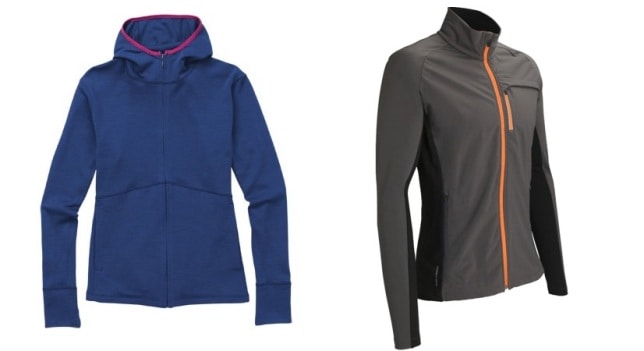 At this time of year, the weather in the mountains can be crazy unpredictable, going from sub-freezing temps in the AM to 60º-70º in the heat of midday. As we learned on our recent trip to Patagonia, layering is key. Mary loves Ibex's Shak Lite line, which has earned accolades from Backpacker magazine. Available in hoodies, sweaters and more, their signature Shak fabric is made from lightweight Montana-grown wool designed to be comfy and flattering to the form. I prefer the New Zealand-grown merino wool used by Icebreaker, which has been praised by Time for its softness, breathability and warmth. By layering their technical base layer (a.k.a. fancy long-johns), T-shirts and Blast jackets, you can get protection from the elements without needing a heavy, cumbersome coat.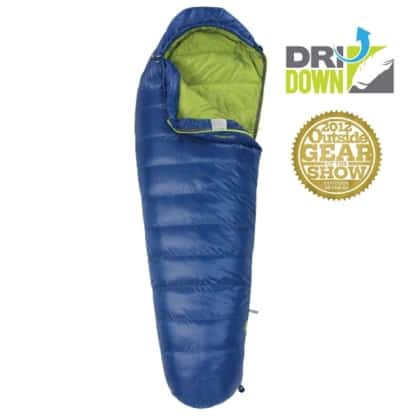 Sleeping bag technology has come a long way since I was a kid. The Sierra Designs DriDown Zissou 12 was named among the best Gear of the Show by Outside at the 2012 Outdoor Retailer Expo. The bag features revolutionary 700-fill DriDown insulation, treated with a molecular level polymer to create a hydrophobic finish on each individual plume, which stays dry 10 times longer and dries much faster than regular down. It's also ridiculously comfortable, like being wrapped inside your own warm, fluffy cocoon, keeping you snug as a bug at temps down to 12ºF.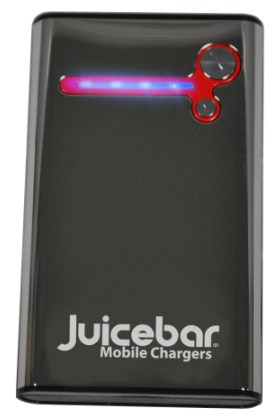 Whether you're using it for GPS or contacting friends to meet along the trail, these days it's impossible to get by without a cell phone. But when you're hiking and camping for a week or more, charging it becomes an issue. For high-tech backpackers, the Juicebar Solar Charger (available at CableOrganizer.com) could literally be a lifesaver. Its powerful battery can be charged via a USB port before you leave, or via the solar cell while you're outdoors, and will hold a charge for over a month. The slim (.5″ X 4″ X 2.5″), lightweight (4 oz) stainless steel design makes it easy to fit in a pocket, yet it's got enough power to charge cell phones, portable gaming systems, Tom Toms, iPods and most other small mobile tech products. Finally, getting away from it all doesn't necessarily have to mean "out of touch."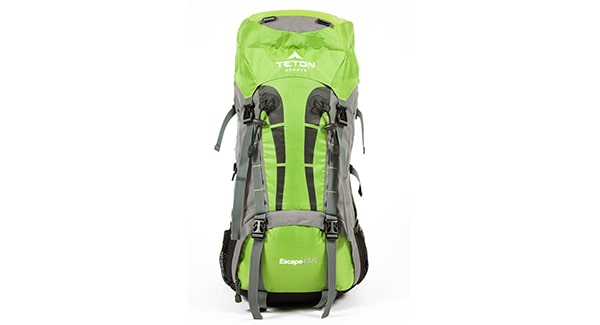 If you've done much hiking, you know that a backpack can either make or break a positive outdoor experience. For this story, we tried out three different packs. Currently listed at $97 on Amazon, the Teton Sports Escape 4300 was easily the best deal. With 4300 cubic inch capacity, it's designed for longer trips, with a false floor, external sleeping bag compartments, and 7 pockets giving ample options for storing gear. The contoured harness and padded double wishbone waist also makes it very comfortable for the price.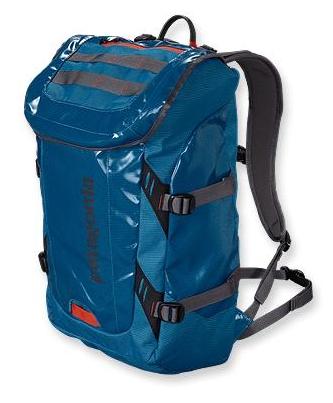 Patagonia's Black Hole Pack costs about $50 more, and seems more geared towards the urban jungle than the trail. It's sturdy enough, with waterproof fabric, water-resistant zippers and a huge inner compartment big enough for a 17" laptop. But we didn't love the design, and the straps get a little uncomfortable on a strenuous day hike.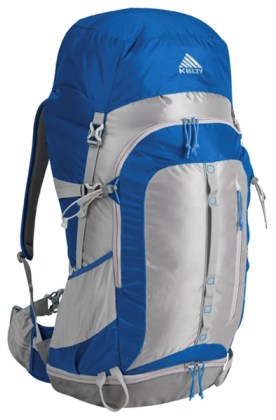 Kelty's Fleet 55 is made for extended adventures and heavy loads, with an Agile suspension system that keeps the weight on your hips as opposed to your shoulders. The spring-loaded back panel lends added comfort, with molded lumbar and scapula pads that provide support while increasing airflow to your back. It's surprisingly light for a 55-liter pack, but backpackers on a budget may prefer the Escape 4300, which is $100 cheaper. –Bret Love
(Note: Green Global Travel receives no pay for product reviews, and won't recommend any product we don't use ourselves. But we do have an Amazon Affiliate Program, and if you buy through the link below, it will help support our site at no additional cost to you.)
If you enjoyed our post on our Favorite Camping Stuff, you might also like:
VIDEO: Winton Porter on Mountain Crossings & Legendary Appalachian Trail Hikers
Exploring North Georgia Mountains
Top 5 Eco Attractions in North Georgia
Top 10 Mountains For Your World Travel Bucket List
TRAVEL GEAR: Our Favorite Travel Stuff
The Best Coffee in the World: A Gourmet's Guide