I'm not personally big on New Year's resolutions. For one, because people tend to break them before their New Year's Eve hangover has worn off, but more importantly because I believe we should create resolutions for ourselves each and every day. However, the New Year always brings with it new dreams and aspirations, and for 2012 our goal is to travel more frequently, more responsibly and more globally, exploring destinations that have been on our Must-See wish list for years. There are literally dozens of them, but here (in alphabetical order) are our Top 10 Adventure Travel Destinations for 2012:
THE AMAZON
An adventure trek down the Amazon has been a dream of mine since I was a kid, watching movies like The Emerald Forest and fantasizing about exploring its remote jungles. I've had an opportunity to visit several countries in Latin America over the past few years, but the Amazon remains alluring for its vast diversity of flora and fauna as well as the richness of its indigenous cultures. I'm envisioning cultural travel with a small-ship cruise down the river, remote eco-lodges in the middle of the rainforest, ziplining through picturesque forest canopies and learning more about the cultural traditions of the local tribes (perhaps making dugout canoes and fishing for piranha). A sighting of the rare pink Amazonian fresh water dolphin would be amazing!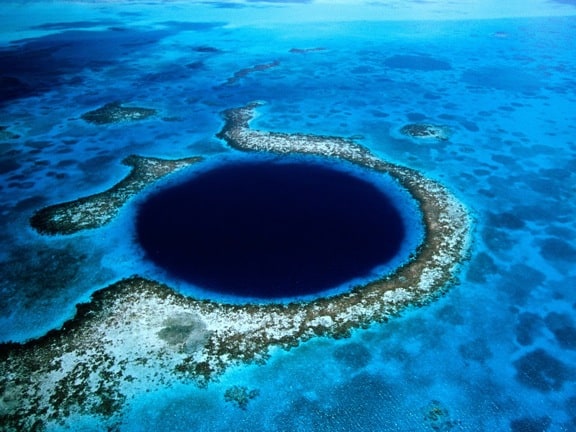 Belize has been on my travel radar ever since my first trip to Costa Rica back in the late '90s, and has been near the very top of my dream destinations list ever since. I've fantasized about it so much, I could tell you my ideal itinerary without even doing any research: I'd stay at the Jaguar Reef Resort (the country's Hotel of the Year for 2010); I'd visit Hopkins Village, the site of the only continuous Garifuna (African descendent) settlement in Central America; I'd learn about the many Mayan ruins in the area; I'd explore the Cockscomb Basin Wildlife Sanctuary & Jaguar Preserve; and I'd scuba dive the famed Blue Hole. In truth, Belize is second only to Kenya on this list.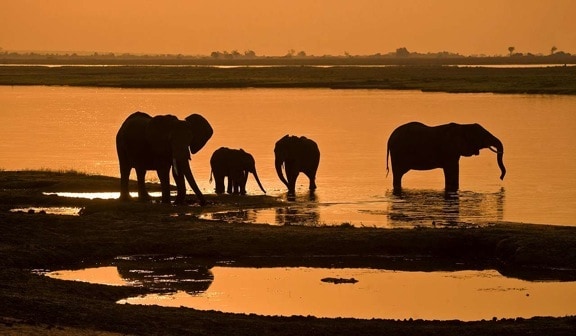 One of the more recent additions to this list, Botswana has two people to thank for its current ranking on our radar: its Tourism Board PR rep (who has sent numerous emails over the past year touting the nation's ecotourism advances) and our fellow travel blogger Jim McIntosh (who has written about his experiences there on his Holes In My Soles blog many times). Botswana's attractions are many, including the 4,000 ancient San Bushmen rock paintings of Tsodilo Hills, the opportunity to view wildlife along the Okavango Delta from a traditional canoe (called a mokoro), and especially the 120,000 elephants estimated to reside in Chobe National Park.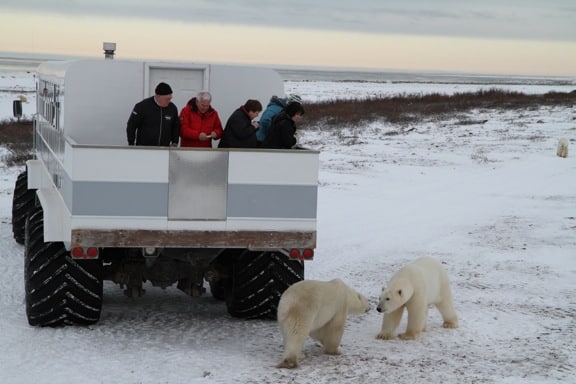 The great thing about running Green Global Travel this past year has been how much we've learned about the world we love to travel. For instance, we knew that global warming was impacting the Arctic, but we had no idea how deeply climate change was affecting the habitat of one of our favorite species, the Polar Bear. In case you haven't noticed from our copious coverage of the WWF/Coca-Cola partnership on the Arctic Home Project, we LOVE polar bears, so a visit to Churchill (where you're virtually guaranteed to see them at certain times of the year) has rocketed up near the top of our travel wish list. Companies like Natural Habitat Adventures have special vehicles that allow wildlife lovers to get remarkably close to one of nature's fiercest predators, but there other attractions we can't wait to experience, including watching for Beluga whales and dog sledding under the Northern Lights.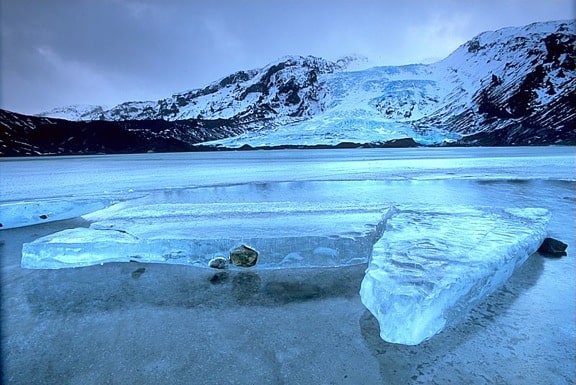 I've been a fan of Iceland's music scene (especially Bjork, Sigur Ros and Emiliana Torrini) for decades, but until this past year I had no clue what a burgeoning ecotourism hotspot this Nordic island was. With major volcanic eruptions in 2010 and 2011, the country seems particularly eager to attract tourism dollars, so hopefully bargain-hunters will be able to find good deals on airfare, lodging and tours in the New Year. Iceland's myriad eco-friendly activities include snorkeling the crystal clear waters of Þingvellir National Park (a UNESCO World Heritage Site), hiking and ice climbing on the Sólheimajökull Glacier, and soaking in the soothing geothermal waters of the Blue Lagoon Spa, located in a lava field in Grindavik on the Reykjanes Peninsula.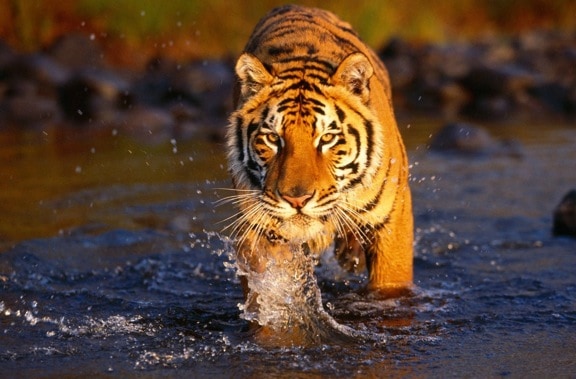 There  is perhaps no country in the world of which I am more familiar with the traditional cultures than India. I have studied Indian music (including dabbling in playing sitar and tabla… badly), cuisine, art and literature fairly extensively, and interviewed Indian icons such as Ravi Shankar and Zakir Hussain. And yet I have never experienced India travel (though Mary did, for a month during college). Hopefully, this year that will change. There are so many things I'd love to do – visiting the Taj Mahal, walking the beaches of Goa, looking for rare Bengal tigers in Ranthambore National Preserve, exploring the backwaters of Kerala, seeing the Buddhist temples of Khajuraho– that we'd probably need at least a month there to do it all!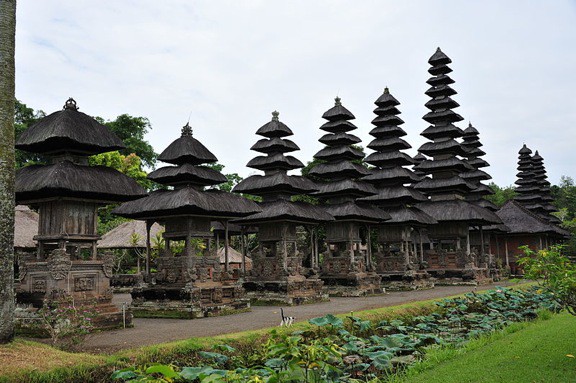 Until a few years ago, everything I knew about Indonesia came from watching South Pacific as a teen (and of course now I can't get the song "Bali Hai" out of my head). We refuse to visit several Asian countries due to their egregious environmental offenses (see: China's use of endangered species parts in traditional medicine, Japan's slaughter of dolphins and whales), but some of the smaller countries of Southeast Asia have recently crept up on our radar. Bali, in particular, seems especially alluring thanks to its many ancient temples, volcanic mountains and gorgeous waters, which we've heard boast spectacular snorkeling and scuba diving opportunities.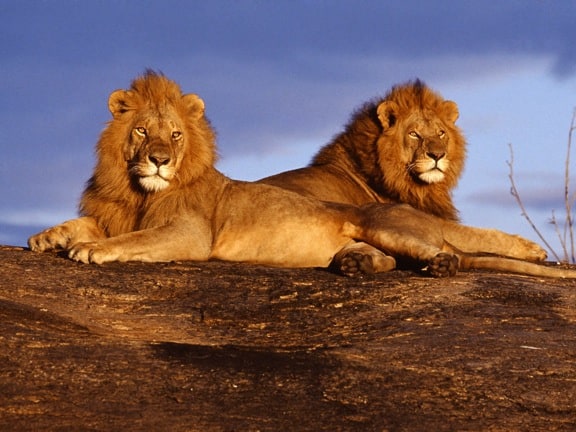 KENYA/TANZANIA
My infatuation with Kenya can be traced back to the early '90s, when my best bud Tony went to Africa with the Peace Corps. For vacation, he took a safari in Kenya and Tanzania, sending home letters, photos and even video of his experiences there that simply blew my mind (if YouTube had been around back then, his shot of lions defending a dead hippo against multiple crocodiles would've been a smash). Of course, the Masai Mara National Reserve and Ngorongoro Crater  are dream destinations for any wildlife lover, but we'd also love a chance to immerse ourselves in traditional Masai culture, and perhaps hike around (though probably not to the top of) Mt. Kilimanjaro.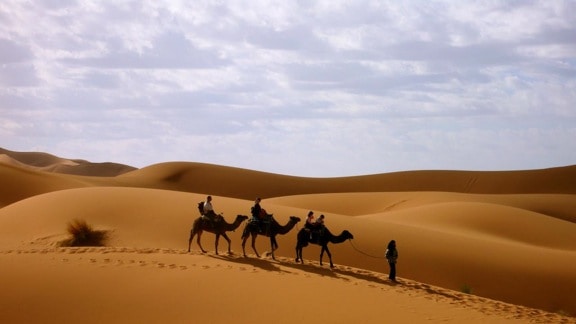 Another country about which I've written quite a lot, but never visited. My dreams of Morocco have been inspired by the Indiana Jones films, the music of Bachir Attar & the Master Musicians of Jajouka, the writing of Paul Bowles and, of course, the incredible food. I'm dying to take a camel trek along the desert dunes of Merzouga (whose lake attracts pink flamingoes in the Spring), immerse myself in the rich sights and sounds and smells of the bustling medina of Fes El Bali (a UNESCO World Heritage Site), and attend Essaouira's Gnaoua World Music Festival, where music and mysticism come together in a jubilant celebration  every year.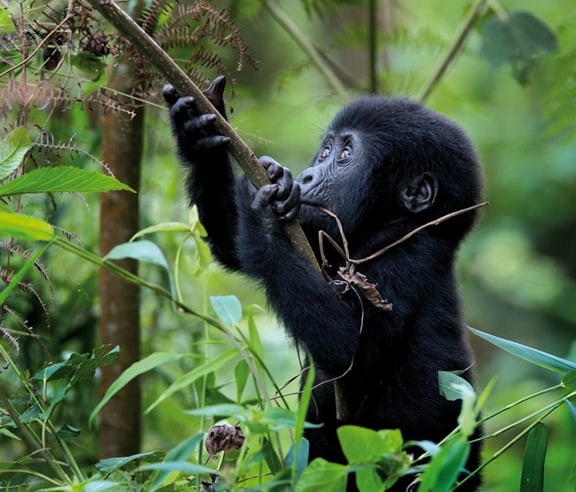 UGANDA
Sneaking onto this list in the 11th hour (sorry Jordan, Turkey, Greece and Malaysia!) thanks to the viral video of a photographer being groomed by silverback gorillas we shared earlier this week, Uganda's appeal can be summed up in one word: Primates. We've seen howlers, capuchins, spiders and Vervet monkeys in Costa Rica, St Kitts and the Riviera Maya, but the opportunity to see sights like the photo above in their dwindling central African forest habitat is just too alluring to pass up. Visiting ecotourism havens like the Bwindi Impenetrable Forest (home to half the world's mountain gorilla population), Kibale Forest National Park (where you can track wild chimpanzees), and Queen Elizabeth National Park (which offers a more traditional African safari experience) are definitely on our must-do list!  –Bret Love
Where do YOU dream of traveling in 2012? Leave a comment below and let us know!