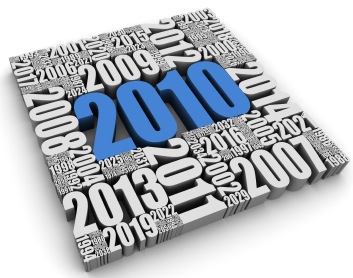 OK, so
Green Global Travel
has only been "officially" online two months now. But we started posting stories on
Facebook
back in August, and we thought some of our newer fans might enjoy seeing some of the stories they missed. So, to celebrate the passing of an incredible 2010, we present our 10 most popular posts, counted down in reverse order…
#10: Our Mission Statement- We're pretty delighted to see that this made the list, since it defines our raison d'etre in very personal terms.
#9: Nicaragua Photo Gallery-
We just KNEW you guys would love those cute baby goats!
#8: South Africa Photo Gallery- From the amazing 2-week safari that eventually inspired us to start GGT, these are some of my favorite photos I've ever taken.
#7: V-Australia Travel Deal
– Either you guys are HUGE fans of Virgin mega-mogul Richard Branson, or else those cute cheerleaders on his arms caught your eye!
#6: Audio-Technica Noise-Canceling Headphones– One of our very first travel gear reviews, of a product that should come in handy for anyone who finds themselves annoyed by the noise on crowded airplanes.
#5: Ted Turner Interview– The cable television visionary-turned-environmental advocate proved one of our most intriguing (at times challenging) interviews, but we love his thoughts on the green energy movement!
#4: Jamaican Music History– Our story on the evolution of Jamaican music, from the early days of ska and roots reggae to dub and dancehall, got nearly twice as many hits as our other Global Culture stories.
#3: Costa Rica Destination Feature
– Our story on teaching kids about environmental conservation by taking them to the remote rainforest was one of our first posts, and actually earned us our first income by winning a blog contest on Tripatini!
#2: Sanibel Island Destination Feature
– This tropical paradise off Florida's Gulf Coast has been one of Bret's favorites for years (he's been over a dozen times in the last 20 years). It got more than twice as many hits as our Costa Rica feature, so clearly it's a favorite for some of you as well!
And the #1 most popular post on Green Global Travel for 2010….
ANTHONY BOURDAIN INTERVIEW- With more than twice as many hits as #2, the rock 'n' roll rebel chef-turned-Travel Channel host actually got more hits than numbers 3-10 COMBINED! With this and the Ted Turner interview proving so popular, we're definitely planning on bringing you more high-profile Q&As in 2011.