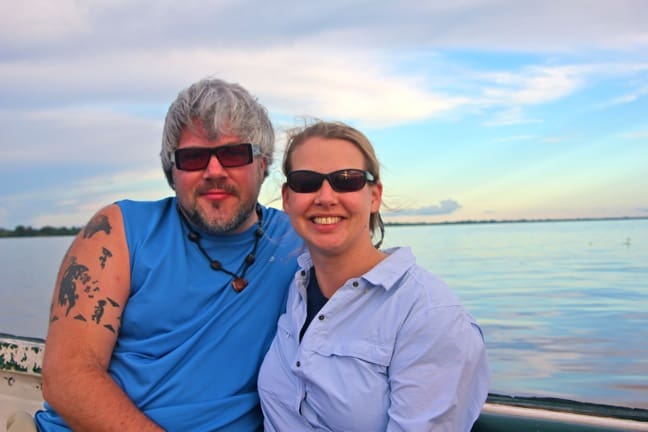 Learning The Perils of a Work Hard, Play Harder Life
Do not go gentle into that good night,
Old age should burn and rave at close of day;
Rage, rage against the dying of the light.
I was 15 years old when I first read these words by Welsh poet Dylan Thomas, and his poem "Do Not Go Gentle Into That Good Night" soon became a cornerstone of my life's philosophy.
I've always had an insatiable hunger for adventure, for learning, for embracing new experiences, and for avoiding becoming bogged down by routine. I've always "raged against the dying of the light" by striving to make the most of every moment, and trying to push myself further and harder than most people might be willing to go. I've always spent more time looking forward than looking back, setting new goals and challenging my limits rather than focusing on the things I've accomplished.
But recently, the Universe has begun sending me signs that perhaps the "work hard, play hard" approach may not always be the best one. It's a tough lesson for someone like me, who can barely keep still and was genetically blessed with a predisposition for obsessiveness. But, as I approach my mid-40s, I have a feeling it's one I need to learn quickly, rather than the hard way.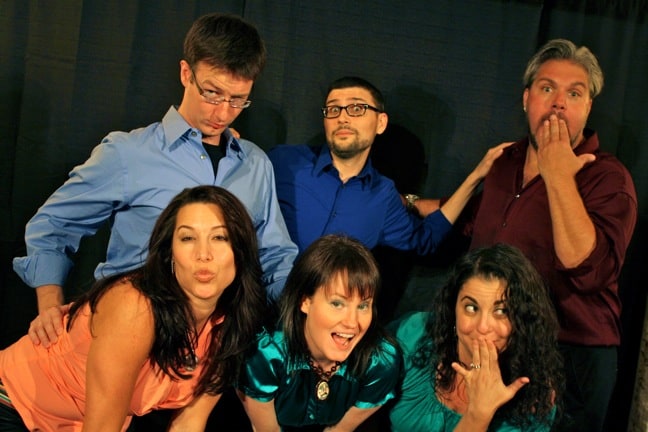 I've never been good at doing things halfway. This time last year, while working full-time as a freelance writer and part-time on building Green Global Travel, I got the idea to launch an improv comedy company, Groupmind Productions. I'd been performing improv for 8 years, but our old theatre didn't pay performers and we thought we'd attract a bigger audience in the Atlanta suburbs. We worked our butts off, found a great venue  and sold out 7 of our first 12 shows, paying our performers more than any other company in town. The downside was that we were working around the clock, my writing (and income) suffered, and GGT took a backseat for 6 months.
Last October we folded Groupmind after the venue went out of business, and around the same time got invited on our life-changing trip to the Galapagos Islands. Interest from World Wildlife Fund, the International Galapagos Tour Operators Association and several ecotourism-focused tour operators followed, so we put all our energy and efforts into GGT.
The results have been more spectacular than we could've imagined: Five months later, our traffic has more than doubled, our Alexa ranking has risen by nearly 800,000 points, and we're getting more press trip invites than ever. But our success has come at a price: 12-hour workdays have become the norm, free time for family and romance has taken a huge hit and money is very tight.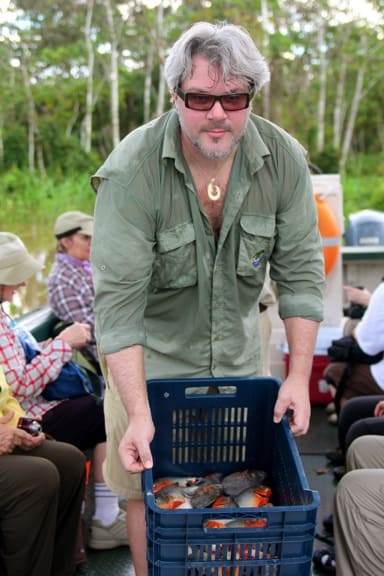 Worst of all, this workaholic behavior has begun to impact my health. Just before we left for our trip to the Peruvian Amazon, I was diagnosed with stress-related acid reflux. During the first day of our trip with International Expeditions, I got so focused on work while fishing for piranhas that I forgot to properly hydrate , and the next day I suffered what our guide called a heat stroke, complete with fever, chills and the dreaded Montezuma's Revenge. I actually missed spotting one of the Amazon's most beautiful birds, the Hoatzin, because I was laid up in bed for half a day (fortunately, Mary got some amazing shots)!
I'm not one to make resolutions, and I'm not gonna pretend like there's been any sort of "Eureka" moment that's going to completely change the way I approach my life. But I am starting to see the wisdom in taking a more slow and steady (a.k.a. sustainable) approach to success rather than trying to make a mad dash for a finish line that, in truth, doesn't even exist. I will always work hard and push myself to achieve my life goals and dreams, but the moral of this story is that I'm beginning to understand that perhaps it's best I don't kill myself in the process.  –Bret Love
If you enjoyed reading Learning The Perils of a Work Hard, Play Harder Life, you might also like: 
Bret & Mary, A Love Story: How Green Global Travel Was Born
Confessions From A Travel Writer's Block
How We Quadrupled Our Blog Traffic in 6 Months