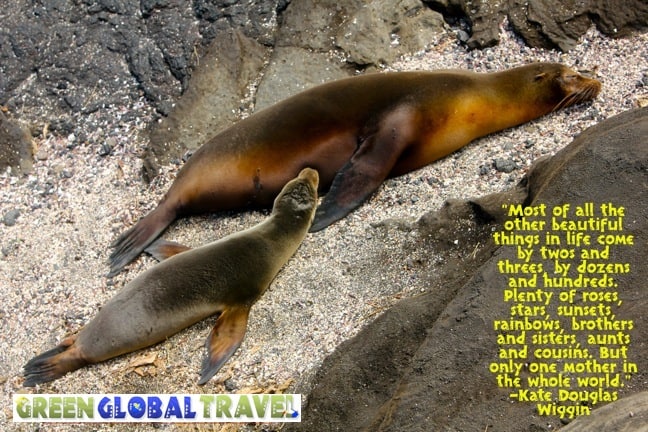 Galapagos Sea Lion Pup & Mother
About the Author
Green Global Travel is an ecotourism, nature/wildlife conservation & cultural preservation website focused on encouraging people to travel more adventurously, consciously and sustainably.
Owned by Bret Love (a veteran journalist/photographer) and Mary Gabbett (business
manager/videographer), the site has been named Best Specialist Travel Blog by TBU and was highlighted among the best travel writing on the web by National Geographic's Intelligent Travel. Other awards we've won include Best Feature from both the Caribbean Tourism Organization and the Magazine Association of the Southeast.
Get the Wildlife Photography eBook
Get our free Wildlife Photography e-book, exclusive content, special deals, and more!