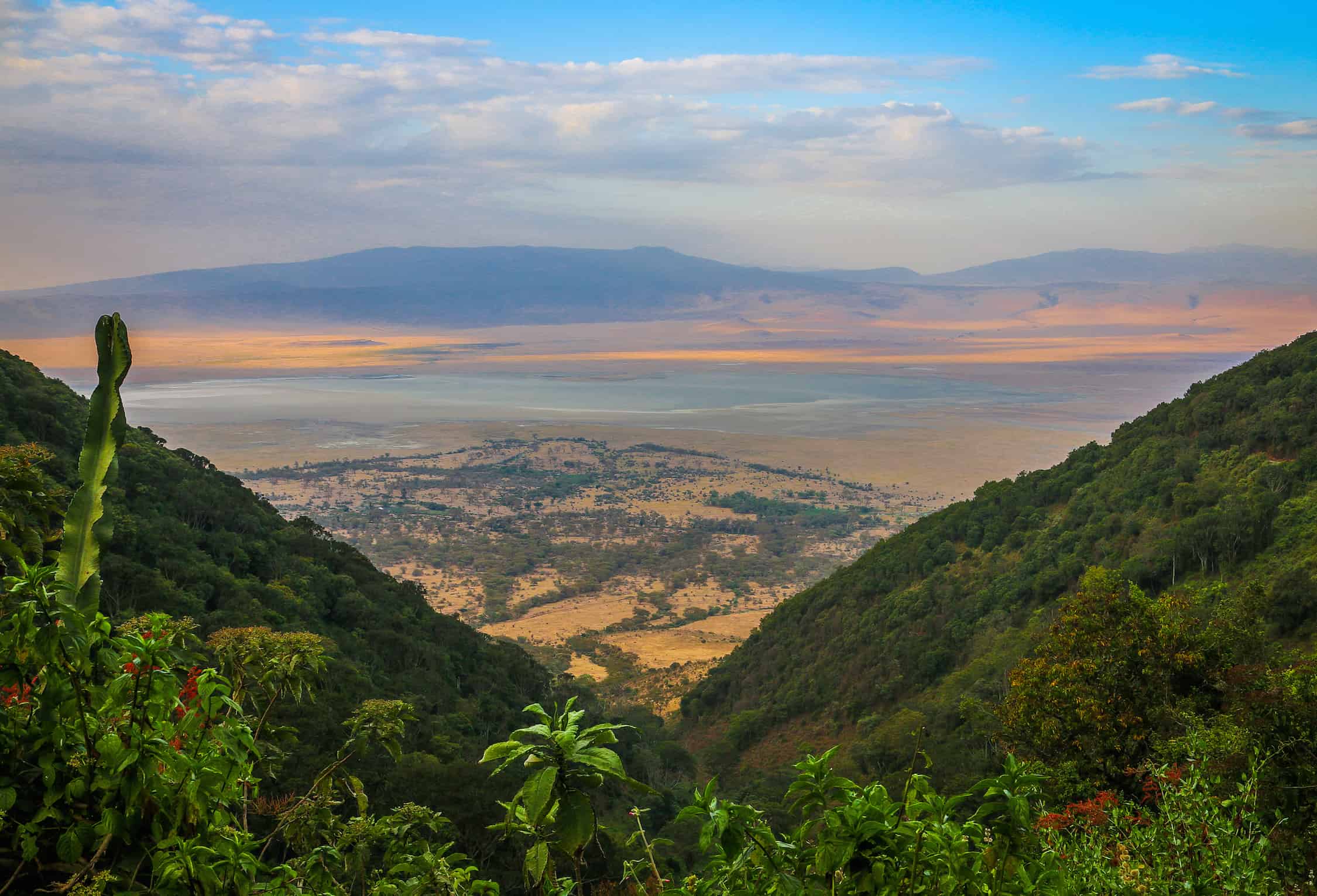 PIC OF THE WEEK:
Sunset On The Ngorongoro Crater, Tanzania
There are few places we've ever traveled that had the immediate "WOW!!!" impact of Tanzania's massive Ngorongoro Crater. Formed two to three million years ago when a volcano exploded and collapsed on itself, this is the largest intact, inactive and unfilled volcanic crater in the world.
But as breathtaking as the scenery is from afar, exploring the 2000-foot-deep, 100 square mile-wide crater reveals amazing details you won't see from the observation deck. Ngorongoro provides a home to more than 25,000 large mammals. There are buffalo, hippos, zebras, wildebeests, a remarkably dense lion population and even rhinos and elephants during the wet season.
Based on fossil evidence found at the nearby Olduvai Gorge, where Louis and Mary Leakey began their famous archaeological excavations in 1931, the Ngorongoro Conservation Area has been inhabited by various hominid species for approximately 3 million years. The Mbulu people arrived around 2,000 years ago and were joined by the Datooga in the 1700s, but the Maasai drove both tribes out of the region in the early 1800s and have lived here ever since.
Separated from Serengeti National Park in 1959, Ngorongoro (whose name in Maasai means "the gift of life") became a UNESCO World Heritage Site in 1979. It's unique because it's the only conservation area in Tanzania that protects wildlife while also allowing humans to live there, prohibiting cultivation of the land at all but subsistence levels.
The number of tourists allowed into the park each day is very limited, with your admission including just six hours inside the crater. But that's plenty of time to explore its surprisingly diverse ecosystems, which include montane forest highlands, open grassland, Acacia-dotted woodlands, Lake Magadi (which attracts thousands of Lesser Flamingoes) and various springs and streams.
We spotted a remarkable array of wildlife during our afternoon in the crater, from Warthogs, Hyenas and Hippos to Grey-Crowned Cranes and a Lion pride crossing the open plains. But our favorite image came as our guide, Rama Mmasa, raced up the hill towards the park's exit. The gates close promptly at 6PM, so leaving late requires a government official's approval.