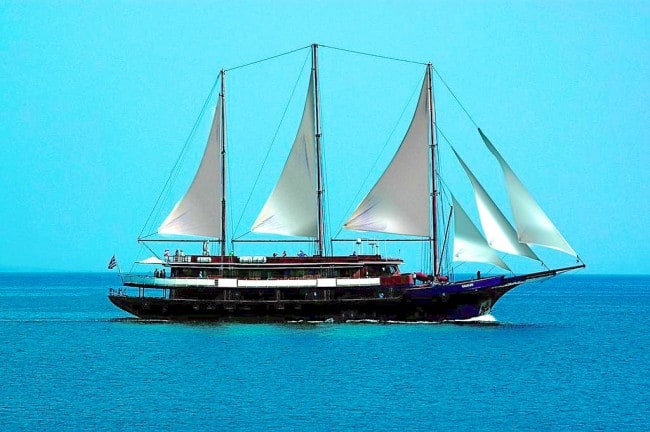 Our Next Big Adventure: Sailing the Greek Islands!
Growing up in a lower middle class neighborhood in the South, I didn't know many people who had traveled the world. Most of my friends' families had never even left the Southeast.
My dad, whose number came up in the Vietnam draft, had gone AWOL to be there for my birth, shipping out a few hours later to fight in Southeast Asia. And my uncle did an Army stint in Germany when I was a little boy. But, in my mind, that didn't count.
My grandparents were a different story. They had an Aztec calendar from Mexico. They had petrified wood from California. They had been to Hawaii. They wore silver and turquoise jewelry from New Mexico (where they sponsored an orphanage, which they visited regularly). To me, they seemed incredibly worldly and wise, and I grew up wanting to be just like them.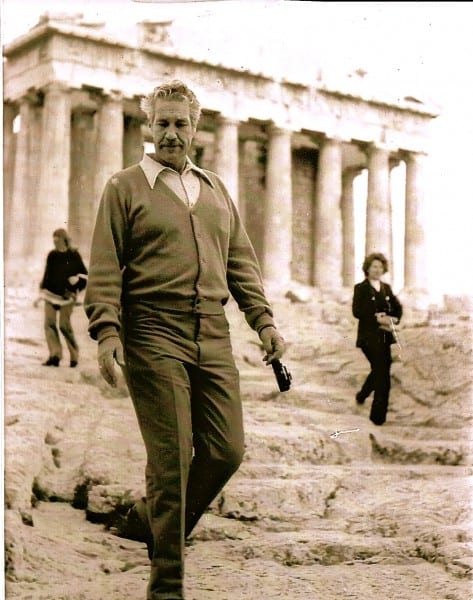 There were two photos of them that, for some reason, really fed my childhood travel fantasies: One of my grandmother riding a camel in Morocco, and one of my grandfather descending the stairs of the Parthenon in Athens, Greece.
I'd been inspired by historical tales of Alexander the Great and Ancient Greek Philosophy, Edith Hamilton's classic book on Greek Mythology and the Ray Harryhausen version of Clash of the Titans. But seeing my granddad at this ancient temple that looked like my vision of Mount Olympus somehow made it seem more real and attainable. An 8×10 version of that photo has hung on my wall for more than a decade now.
So it seems more than a bit surreal that I'm writing this story on a plane bound for Athens.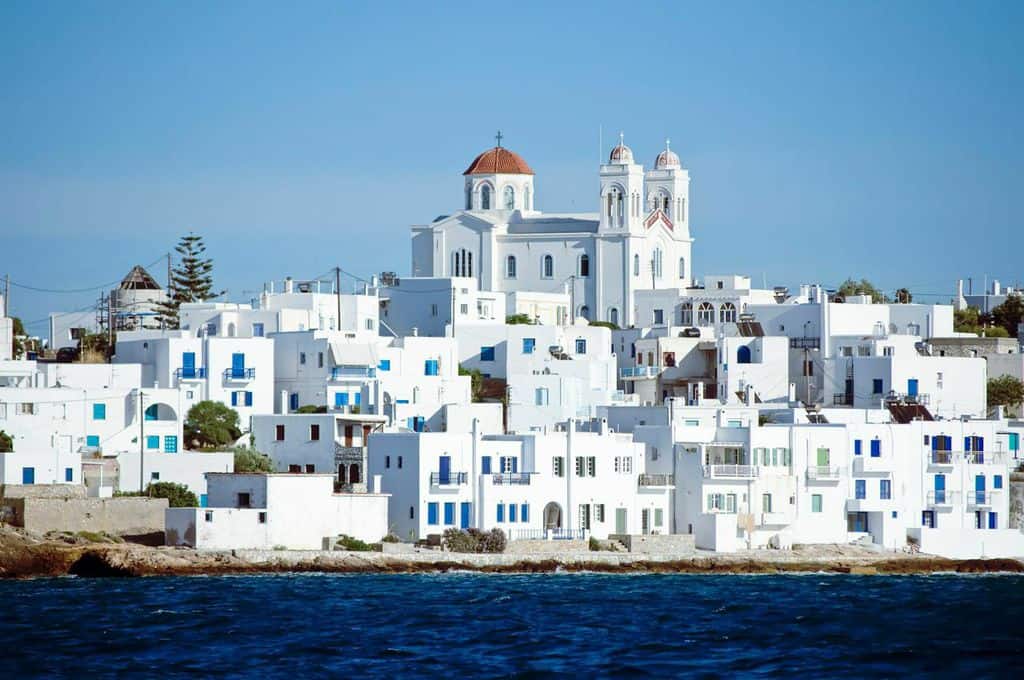 We were invited by TBEX, the world's biggest travel blogging conference, to speak next week on the subject of "How to Build a Better Blogging Brand." And since sailing the Greek Islands has been #1 on Mary's travel wish list for most of her adult life, that's precisely what we're going to do, for 5 days before and another 5 days after the conference.
Tomorrow afternoon we'll be heading to Plateia Alexandras, where we'll rendezvous with the folks from Variety Cruises, whom we were connected with by our friends at Adventure Life. We'll board their 51-meter long, 40-passenger ship, the M/S Galileo, for a "Jewels of the Cyclades" tour through the islands, with stops at numerous of Mary's dream destinations.

The cruise will visit more than a half-dozen lesser-known islands in the Cyclades (including Kimolos, Poliegos, Folegandros and Antiparos) as well as major tourist hotspots such as Santorini, Paros and Mykonos.
We'll swim in beautiful hidden bays, explore quaint little villages (such as Oia, Parikia and Naoussa), visit the unique archaeological sites on Delos and Santorini, dine on sumptuous Mediterranean cuisine, and even try out our dancing skills at a Greek Taverna.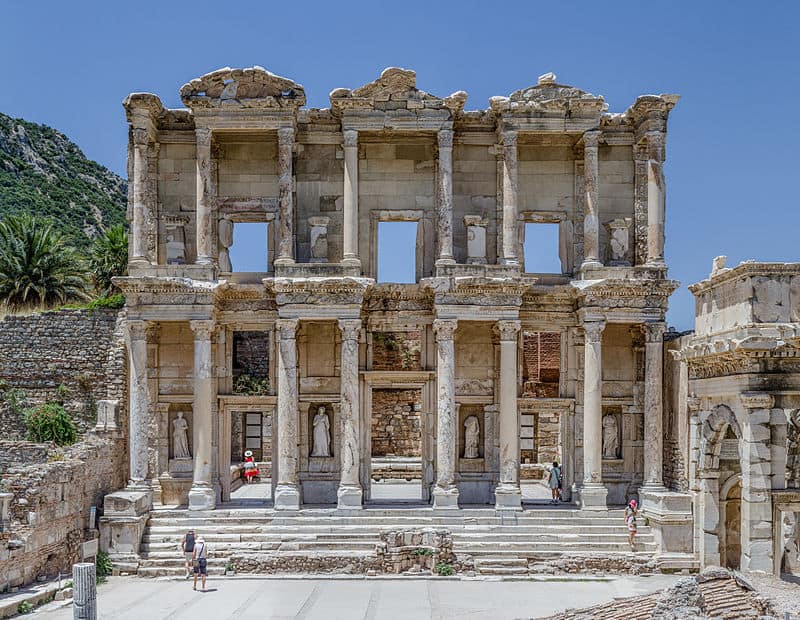 Unfortunately we'll need to leave 5 days into the 8-day trip in order to get back to Athens for the conference, but we'll make up for it by heading out across the Aegean Sea after it's done.
On our second jaunt we'll make our way to Kusadasi, Turkey, to see the archaeological ruins of Ephesus and the Terrace Houses, one of the world's most complete ancient cities. We'll make a stop in Patmos, where it is believed that John the Apostle wrote the Book of Revelations. We'll explore the historic walled city of Rhodes, a UNESCO World Heritage Site. And we'll stop in Heraklion, Crete, where we'll see the Minoan Palace of Knossos (the first civilization in Europe).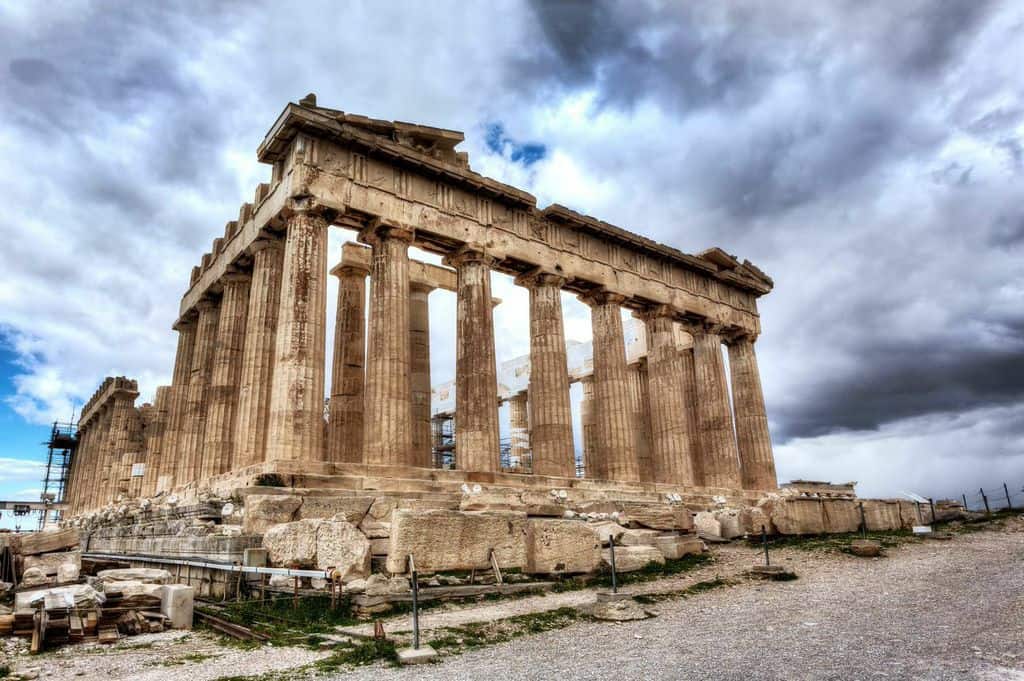 But perhaps best of all, on the day after TBEX Europe ends, Mary and I will be taking a "Classical Athens" walking tour hosted by Athens Tourism. We'll be making out way up those historic steps (which were constructed sometime around 447 BC) of the Acropolis to the Parthenon, a temple dedicated to the goddess Athena.
Every step I take, I'll have my beloved grandparents in my heart and on my mind. I'll also have that 40-year-old photo of my grandfather in my hands so that we can recreate it, as a loving tribute to the ancestors who inspired a lower middle class Southern boy to dream that he could one day grow up and travel the world.  –Bret Love; photos provided by Adventure Life unless otherwise noted
If you enjoyed our post about Cruising the Greek Islands, you might also like: 
ANTARCTICA: The Haunting Beauty of Icebergs
Darwin's Paradise: Galapagos Islands Animals, Ecotourism & Adventure
10 Exotic Islands For Your World Travel Bucket List
10 Eco-Friendly European Islands For Your World Travel Bucket List