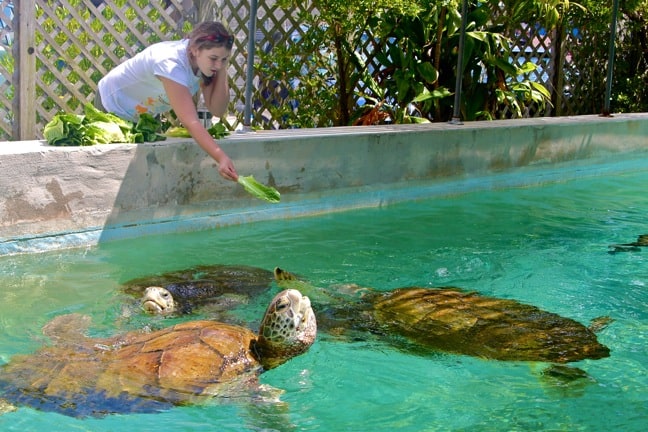 Saving the World, One Story At A Time
Although our newer readers might not notice it, longtime fans may have recognized a little change in the signature Green Global Travel logo you see at the top of this page. Until yesterday our tagline read "Conserve Nature. Conserve Culture. Conserve Cash." Now, after nearly 18 months, we've changed it to what we think is a much more defined statement of purpose– "Saving The World, One Story At A Time." 
When Mary and I started GGT back in November 2010, we knew that we wanted to build a site devoted to Ecotourism, Environmental Conservation and Cultural Preservation, but we weren't sure how to do it or how it would be received. Like many independently-owned websites, we experienced growing pains: We struggled to build a following, to prioritize a venture that demanded lots of time and energy for ZERO financial reward, and to build a support network that could help us achieve our goal of posting a story every day. But as time went on our readership grew,  our editorial voice became stronger, and we gained more confidence that GGT was on the right path.
When we began this incredible journey, we were hardly what you'd call environmental experts. But what we lacked in knowledge we made up for with insatiable curiosity, a deep passion for ecotourism and wildlife conservation, and a desire to not only lead more eco-friendly lives, but to share the wisdom we learned along the way in hopes of helping others do the same. The more we've learned about ecotourism– a.k.a. sustainable travel, ethical travel, green travel or nature travel– the more we've come to believe that ecotourism is the economic key to saving the world's endangered wildlife, cultures and places.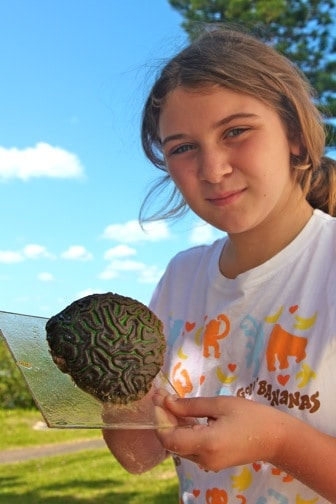 We'll share more thoughts on this in a forthcoming post on why we believe ecotourism can save the world. But, in the meantime, we've changed our tagline to reflect what has been Green Global Travel's core mission right from the very beginning.
Watching my daughter Alex today, as she learned about coral conservation and helped save a stuck sea hare at the Bermuda Institute of Ocean Sciences, then fed endangered sea turtles at the Bermuda Aquarium, I was once again reminded of how very important it is that we fight to preserve our precious planet's natural resources, so that her generation and generations to come can experience its myriad wonders.
Our new tagline is a reflection of GGT's commitment to giving that battle everything we've got.  –Bret Love
If you enjoyed reading Saving the World, One Story At A Time, you might also like:
Easy Ecotourism: 10 Simple Steps To More Sustainable Travel
Bret & Mary, A Love Story: How Green Global Travel Was Born
10 Eco-Lessons We Can Learn From The Lorax