Summer travel is a time-honored family tradition. By the time this year's season ends on September 22, we'll have spent more than a month of it abroad! In the process, we've learned a lot of tricks that make the process easier. Our Summer Travel Essentials guide covers 40+ products that can help make your vacation adventures a bit more enjoyable, whether you're a galavanting globe-trotter or a close-to-home staycationer.

LUGGAGE/BAGS
Because we travel often, we're always on the lookout for luggage options that maximize the efficiency of our personal "carryon-only" policy.
The SkyRoll Spinner is a perfect example. When we visited Greece and Spain, our 14+ days of travel included speaking at the TBEX conference, followed by 10-12 days of exploring. So how do you fit two weeks' worth of business AND adventure outfits in one carryon suitcase? SkyRoll's solution is a 4-wheel roller that includes a detachable garment bag large enough to store slacks, dress shirts, and long dresses, which wraps around the suitcase to avoid wrinkles. The main bag includes an internal padded laptop sleeve and matching toiletries kit, while the garment bag has internal mesh pockets for small items. For us it's a great "business on the outside, adventure on the inside" compromise for packing light.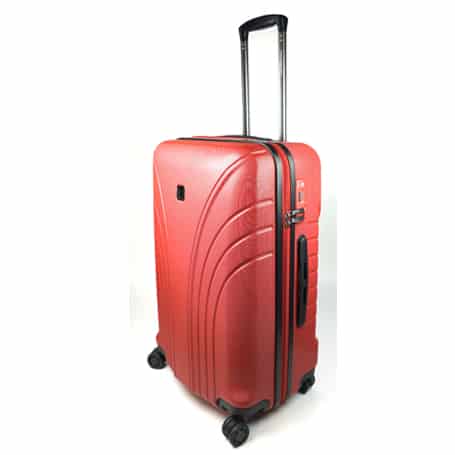 For those who need something larger than carryon size, Hedgren's 24″ Spinner Traction M EX offers a stylish blend of fashion and function. The black and red "Formula One" polycarbonate exterior is sleek, durable and water repellant, protecting your cameras and computer gear. The roomy interior offers tons of space, with a zipper pocket and hanging pocket for organization. And with a 2-year warranty, it's guaranteed to withstand even your most rugged adventures.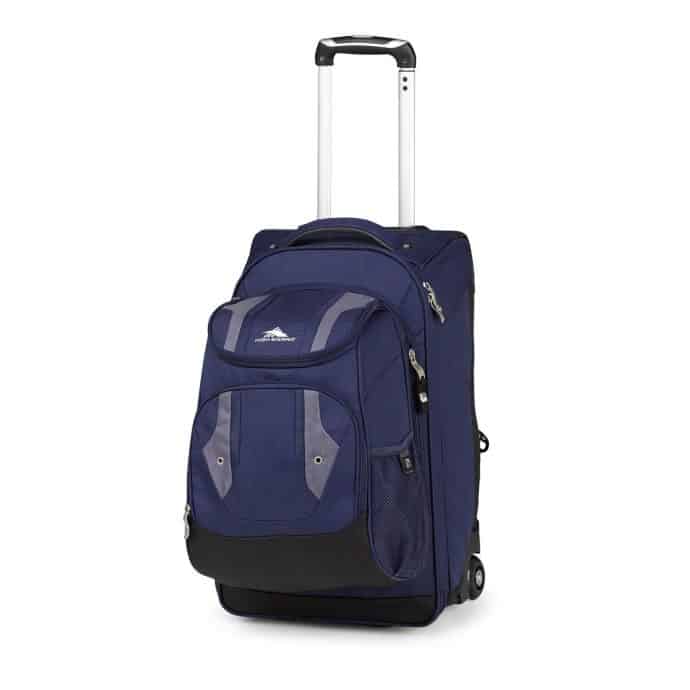 The folks at High Sierra have an innovative new luggage concept we've never seen before. Their Adventure Access Carry-On Wheeled Backpack with removable Daypack is really three bags in one. The wheeled carry-on bag, which measures 22″ x 13″ x 9″, has hidden padded straps stored behind the padded back panel, allowing it to morph into a backpack in a zip. There's also a 16.5″ x 12″ x 5.75″ daypack that can either be attached to the main bag or be used separately for day hikes. The set is currently on sale at less than half its original list price!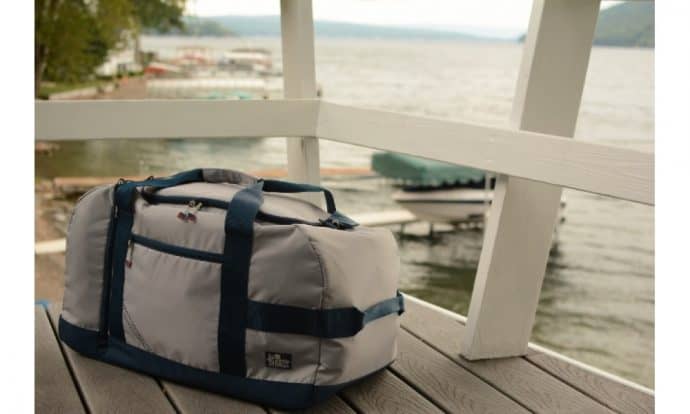 For trips where you don't need a roller for those loooong walks through airports, Sailor Bags' Silver Spinnaker Cruiser boasts an impressive amount of storage in its 14″H x 24″W x 13″D duffel. As the company's name implies, the nautical-themed bags are made from genuine sailcloth, so they're rugged and water-resistant but also lightweight. The organization is where this bag excels: There's a roomy main compartment, an end pocket big enough for shoes or wet clothes, a zippered compartment for a tablet/e-reader, and an outside pocket for keys, phone, etc. But the lifetime guarantee may be its most attractive feature.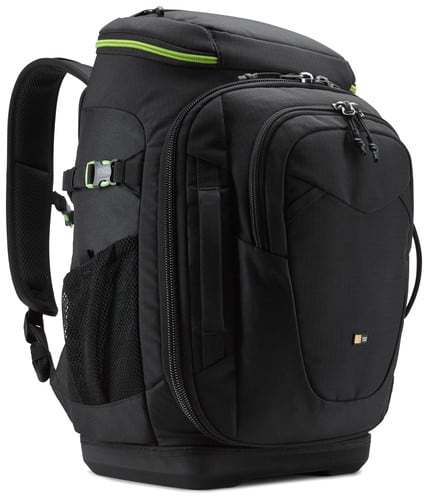 One of our biggest challenges in packing light is our photo/video gear– 2 camera bodies, 3-4 lenses, Go Pro, filters, flash, etc. Case Logic's Kontrast Pro DSLR Backpack offers an 18″ x 12″ x 9.5″ solution. It's small enough to work as a second bag for carryon, but the customizable interior can hold a DSLR with attached lens and 4-8 additional lenses or accessories. There's a top pocket for memory cards and filters, plus a water-resistant exterior and an internal hammock system to keep your precious gear safe from impact. The 25-year warranty doesn't suck either.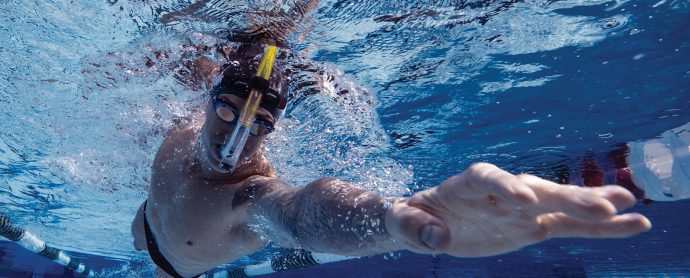 BEACH TRAVEL ESSENTIALS
Anyone who's followed our travels over the past 6 years knows we spend a LOT of time in the water, both at home (where we keep a boat docked on Lake Allatoona) and abroad. Swimming is our #1 form of exercise, and nearly every trip we take involves snorkeling and/or Scuba diving. Perhaps it's no coincidence that we're both water signs (Pisces and Cancer)?
The Finis Starter Swim Bag is perfect for people who want to step up their swim game. It comes with their Surge Polarized Goggles, Swimmer's Snorkel (which goes up the center of your face to free up arm movements), Zoomer's Gold Training Fins, and Agility Paddles in an Ultra-Mesh Backpack.  The beach-ready bag has external pockets for water and keys, as well as a waterproof inside pocket for keeping electronics and other valuables dry. And the enclosed gear definitely helps kick our water workouts up a notch.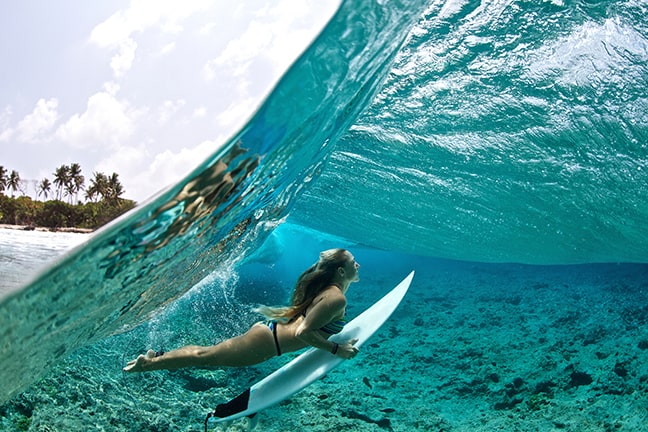 The first major recognition our site received back in 2011 was for our video of Swimming with Galapagos Sea Lions. Underwater footage has been a staple for us ever since, and we've recently upgraded our GoPro in anticipation of dives in Asia and Australia later this year. XShot offers an impressive array of action camera accessories we'll put to good use, including a Aqua GoPro Pole that floats, a Waterproof 300 Lumen LED Light, and a Dome Port that allows you to shoot crystal-clear split-level photos at the water's surface.
Because we do swim 3-4 times a week on average, we tend to go through swimwear faster than the average family. We each have our own style: I love board shorts, such as the red, white and blue Hibiscus of the Men's SurfsUP from Mountain Khakis, and the vibrant tropical colors of the Tiki pattern from Just Bones Boardwear. My daughter, a budding standup paddle boarding enthusiast, digs Tutublue's Aqualung Short Beach Suit. Built for athletic activity, it pairs stretchy spandex fabric (UPF50) with acute blue and green snakeskin pattern.
Mary's swimsuit needs are a little more difficult to satisfy, as her ample bosom prevents her from buying off the rack. Fortunately, Venus Swimwear has a huge selection of bikinis designed for DD-DDD cup sizes. She looks adorable in the Polynesian-patterned Marilyn Push-Up Bra Top with matching Skirted Bikini Bottom, which flatter her hourglass figure wonderfully. The bold blue shades of the Slenderizing Tankini Top and High Waist Moderate Bikini are slightly more subdued, while the Open Crochet Trimmed Tunic makes a great cover-up for meals and lounging.
During a trip to Sanibel Island, where I stepped on the business end of a Lightning Whelk, I learned the crucial importance of water shoes. For our travels this year, Mary will be sporting the teal-and-blue Chacos Outcross 1.5, which offer a sporty blend of lightweight running shoe and mesh water shoe. I'll be wearing the UNEEK line from Keen, which uses simple two-cord construction to create colorful, comfortable open-air shoes that are perfect for hiking, boating, and especially in-water activities.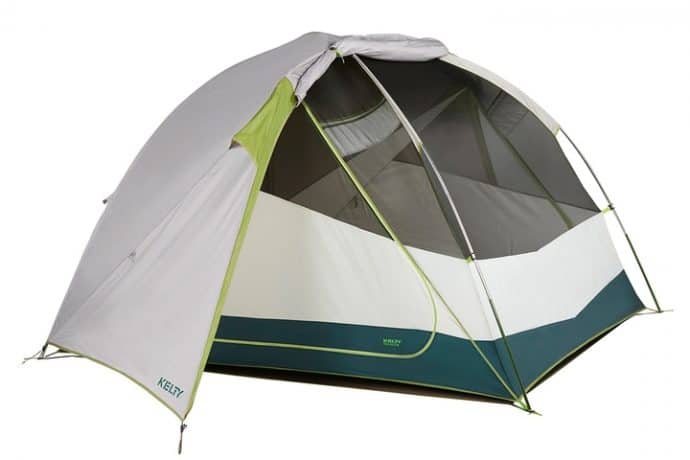 OUTDOOR TRAVEL ESSENTIALS
Longtime GGT readers know we've been fans of Kelty camping gear for years. Unsurprisingly, their new Trail Ridge 4 Tent with Footprint doesn't disappoint. Its continuous pole sleeves and color-coded clip and fly connection make it a breezy set-up, and the spacious 57 square foot  interior leaves plenty of elbow room for our family of three. Our favorite features are the enclosed gear loft and the Stargazing Fly, which allow you to gaze at the heavens from the comfort of your sleeping bag. Now, if only they could expand their 2-person Loveseat to fit all 3 of us!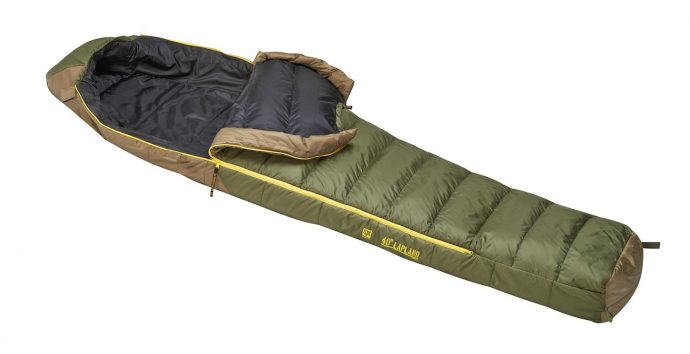 Speaking of sleeping bags, Slumberjack's LAPLAND 40 is a great 3-season option for temperatures down to 40ºF. The relaxed mummy shape is super comfy, while the dual zippers allow ample ventilation when nights are warm. When they're chilly, there's an "arms-out" feature so you can handle manual tasks without leaving your bag. Their DriDown finish ensures the bag dries faster than untreated down, while "Double-Dri" waterproof panels on the hood and footbox provide additional water resistance.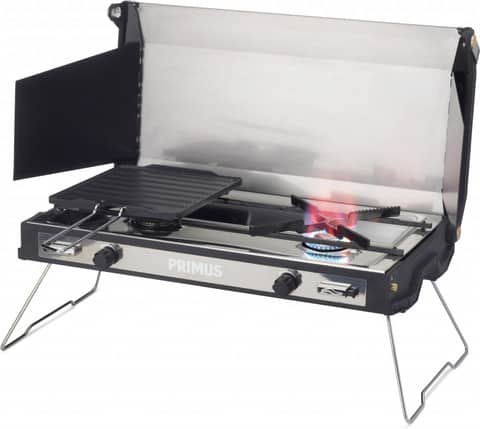 After working my way through college in the restaurant biz, I'm not a big fan of cooking in the kitchen. But unleash me on a grill or camp stove and I can rustle up some serious grub! The Primus Tupike 2-burner gas stove weighs just 9 pounds, yet it's strong enough to weather the elements and includes windscreens to ensure even cooking in the windiest conditions. Its stainless steel body, oak laths and brass details give this camping stove a classy look, while the grids and drip tray can be be removed for easy clean-up.

Coming from a proud family of outdoorsmen, I learned the value of a good knife from an early age. But where my dad preferred Case Knives, I love the classic Scandinavian craftsmanship of Helle Norway. Their new Mandra knife (developed in partnership with "Survivorman" Les Stroud) is their smallest full tang knife ever, weighing just 2.46 ounces. Its tiny size belies its beauty: With triple laminated stainless steel paired with a gorgeous curly birch wood handle, it almost feels like blasphemy to actually use the thing!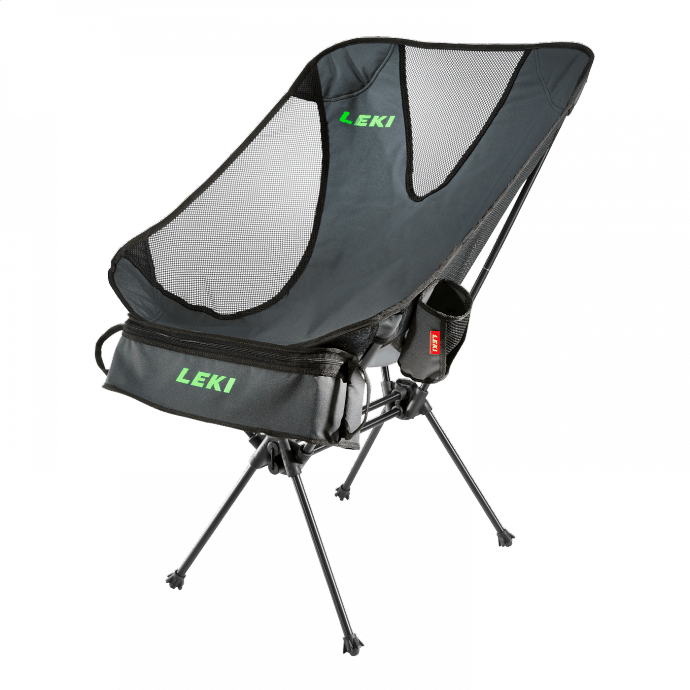 Last year we made the decision to strip our pontoon boat of its ripped, weather-beaten seats in favor of using camp chairs that we could move around as we see fit. The LEKI Chiller Folding Camp Chair is a significant step up from our old Target models, made from lightweight, high-tensile aluminum tubing designed to offer improved stability. They use reinforced canvas and seat belt webbing to prevent the seat from sagging or ripping. But our favorite feature is the storage bag, which can be filled with ice, used as a cooler and attached to the chair with Velcro. It's perfect for a day at the lake, beach, or sitting around a campfire.
ACTIVE TRAVEL ESSENTIALS
Whether we're trekking to see Mountain Gorillas in Rwanda, climbing Nigardsbreen Glacier in Norway, or hiking the desert of Jordan's Dana Biosphere Reserve, durable shoes are among our must-have travel essentials. Running shoes are our fave, because they're light and take up little luggage space. Mary's fond of Pearl Izumi's Trail N3 shoes, whose E:motion midsoles, energy foam, and abrasion-resistant rubber provide maximum comfort. I've loved New Balance for decades, and their new Vazee Rush V2 introduces a "Rapid Rebound" midsole foam that provides resilient cushioning my feet greatly appreciate after long days of hiking.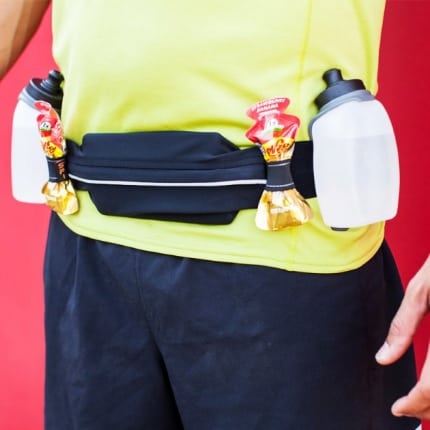 After suffering mild heat stroke in the Peruvian Amazon and Costa Rica's Corcovado National Park, we realized how crucial hydration is for a man my size. At 6'2″, with the body of a linebacker, my body needs more water than the average person's. The SPI H20 Venture Hydration Belt, which was named among the Best Running Gear by Active.com, offers a simple solution. It wraps around your waist, doesn't bounce as you move, and holds two 8-oz bottles as well as your ID, money, phone, and snacks. The only downside for me is that it evokes memories of the '90s-style fanny pack.

As a longtime fan of the TV show Survivor, I've been wearing buffs to keep sweat out of my eyes for 15 years. The new National Parks UV Buffs collection are my favorites to date, depicting gorgeous scenes from some of America's greatest National Parks. Glacier National Park, the Grand Canyon, Great Smoky Mountains, Rocky Mountain, Yellowstone and Yosemite are all pictured in glorious detail to celebrate the 100-year centenary of America's National Park system. And 3% of all purchases will be donated to the American Hiking Society.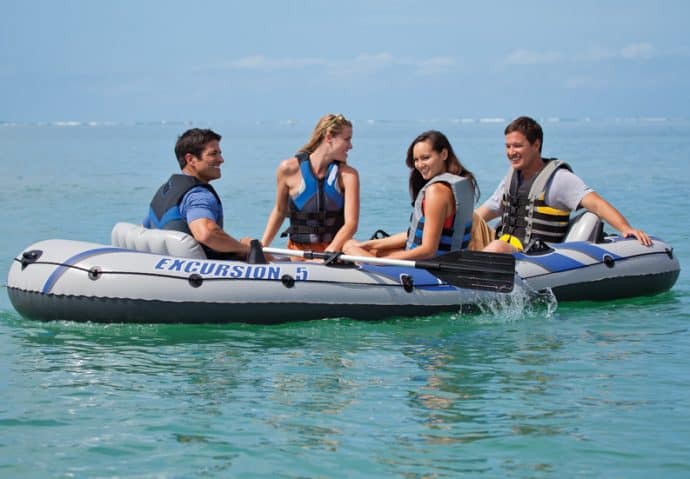 As I mentioned above, we love water sports in general, especially kayaking and canoeing. The  INTEX Excursion 5 Boat Set is an excellent alternative for families. It holds 5 people (up to 1,000 pounds), can be blown up in a few minutes with the manual hand pump, and includes 54-inch aluminum oars and two inflatable seats with backrests and cushions. It also comes with a motor mount fitting and 4 fishing rod holders, making it perfect for a day of fishing or exploring.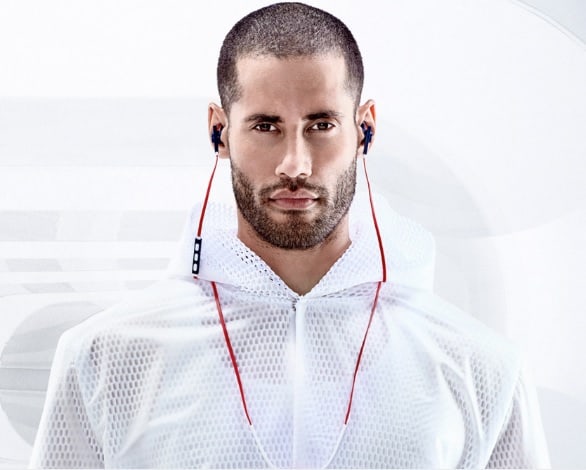 Bad knees prevent us from being runners. But a good pair of earphones is equally beneficial whether you're running a trail or drowning out noise on a plane. ROAM Ropes Earphones are the latest innovations from Beats By Dr. Dre co-creator Steven Lamar. Sleek, stylish, and wireless, the earphones use a Bluetooth app that allows you to personalize your EQ preferences to suit your own tastes. And with the clever hanging rope design, you'll never worry about tangled wires again.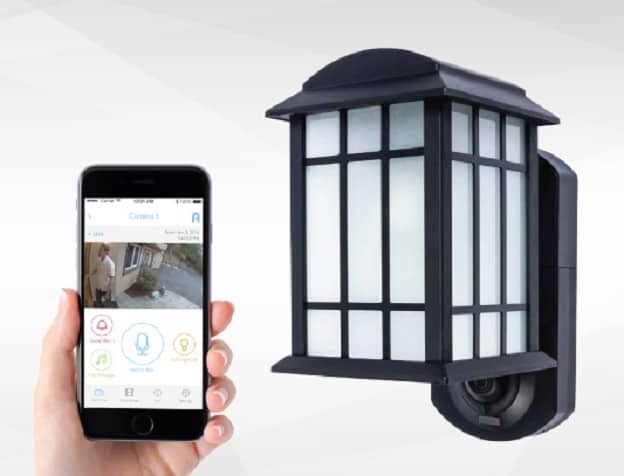 TECH TRAVEL ESSENTIALS
I'm hardly the world's most tech-savvy blogger. But I do appreciate the value a good technical device can add to a traveler's experience. Take the Maximus Smart Security Light for example. This black metal and glass outdoor wall lantern can be installed beside any door on your home. The built-in 720P HD Video Camera live streams video to your smartphone, giving real-time notifications whenever a visitor comes to your door. You can talk to them via a live Intercom feature, or sound an alarm with the push of a button. For people like us, who travel often, it's a simple and affordable security solution that gives peace of mind no matter where we travel.
Like most professional bloggers, we take thousands of photos and videos when we travel. But storing countless RAW image files and 400-500MB files becomes problematic. ADATA's HD720 External Hard Drive offers an affordable (around $80) solution, with up to 2TB of data storage in a sporty package not much bigger than a CD case (5.1″ x 3.9″ x .8″). It's remarkably rugged for its size– dustproof, waterproof, and shock resistant to military standards. If you're just looking for extra storage for your phone or tablet, the Leef iBridge Mobile Memory offers up to 256GB.
As we prepare to head out into the bush of South Africa's Kruger National Park for 2 weeks, powering our tech devices becomes a huge consideration. Luckily, sun-powered chargers are becoming increasingly powerful. The ToughTested Solar Dual USB 15,000mAh Battery Pack is a beast, with 15,000 milliamps providing up to 10 full charges and dual USB ports allowing you to charge two devices at once. The SolarTab 5.5w Solar Charger with 13,000 mAh Power Bank is only slightly less potent, with 13,000 milliamps of power. But our favorite is the EnerPlex Kickr IV Portable Solar Charger, which is flexible, lightweight (half-pound), and powerful enough to charge mobile electronics just as fast as a wall outlet.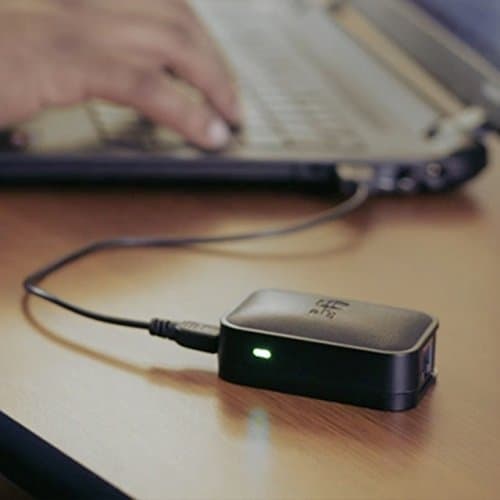 For our blogger friends traveling in Asia, online anonymity and privacy is an ever-increasing concern. Enter the Anonabox PRO, a wireless device that offers users private filesharing abilities via an embedded USB port, encryption through VPN access, and the anonymous communication capabilities of the Tor Network. Each device includes WiFi up-link capabilities and a 30 day trial of HideMyAss! and VyprVPN, ensuring your online security no matter where in the world you roam.
Though they may seem more frivolous than back-up hard drives and solar-powered chargers, Motorola Talkabout T600 H20 Two-Way Radios blend fun and functional. Their handy when you're out of cell phone range, offering 2-way communications up to a 35-mile range, NOAA weather channels and alerts, and mini USB charging port. It's also waterproof and floats, with a water-activated LED flashlight built in to make it easy to find in inclement weather conditions.
MISCELLANEOUS TRAVEL ESSENTIALS
We recently took our dog, Huckleberry (an Aussie Shepherd mix), on his first big road trip to Alabama. His fashionable gear from Lazybonezz ensured he was the coolest-looking dog on the beach. Their Bow Dog Collar and black-and-gold Luxury Dog Leash gave him a sleek sense of style that reflected his affinity for the finer things (he loves organic lettuce, peppers and cucumber from our garden). And though he may be too big for their aptly-named Super Star Pet Carrier, we're already planning on getting him a smaller puppy playmate next year that it'll be perfect for!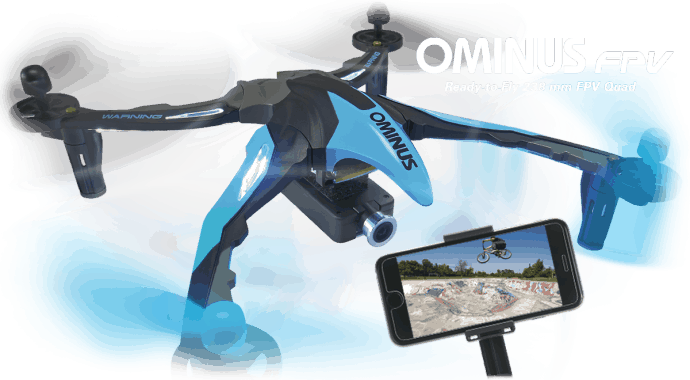 Drones are all the rage in the blogging world, with more and more of our friends plunking down $1400+ for the DJI Phantom 4. For amateurs with more modest budgets, the Dromida Ominous Drone offers an entry-level FPV (first person view) experience. It's rugged and resilient enough to endure repeated crashes, with multi-color LED lights for easy tracking and a USB-charged battery that allows 10-12 minute flights. The HD digital camera (which you can view on your phone during flight) produces images at 1280 x 720 resolution, but the quality diminishes a bit at distances of 300 feet. Still, at 1/10th the price of the top-of-the-line DJI, it's a good deal for dipping your toes into the drone video waters.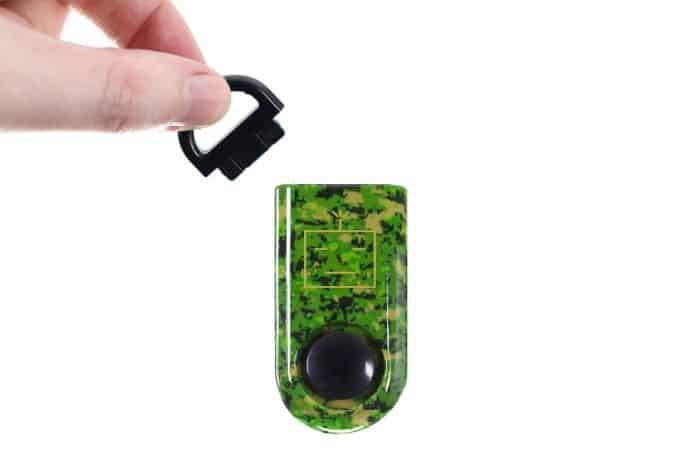 As my daughter gets closer to the age where she'll travel alone, her personal security is becoming more of a concern for her protective dad. I'm thrilled that she now has the ROBOCOPP SOS Personal Alarm to help her explore with confidence. Measuring just 2.79 x 1.22 x 0.51 inches, this tiny wonder unleashes a HUGE 120-decibel alarm when you pull the pin (the volume of an ambulance siren). It easily attached to a keyring or backpack, ensuring easy access should any predators– human or otherwise– approach.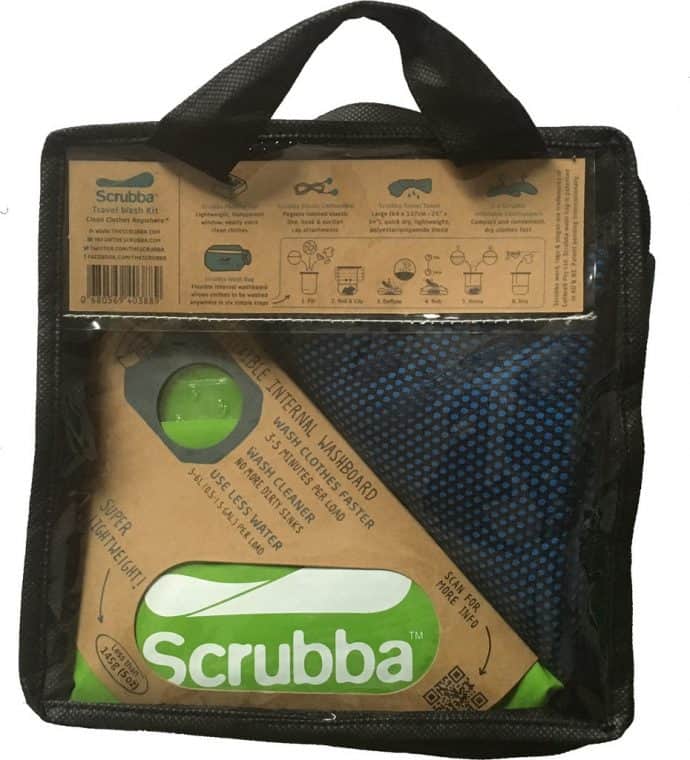 How do we pack for 21 days of travel in a carry-on bag? Simple: we take 4-5 outfits and do laundry in our hotel, eco lodge or safari tent. The Scrubba Wash & Dry Kit makes it easy. The Wash Bag's internal washboard allows you to wash clothes in 3-5 minutes using a gallon of water. The XL Travel Towel helps partially dry clothes, then you use the Inflatable Coat Hangers and 60″ Travel Clothes Line to dry them completely. Best of all, the whole kit fits in a 7.5″ x 7.5″ x 3.2″ Packing Cell that easily fits into your carry-on or purse.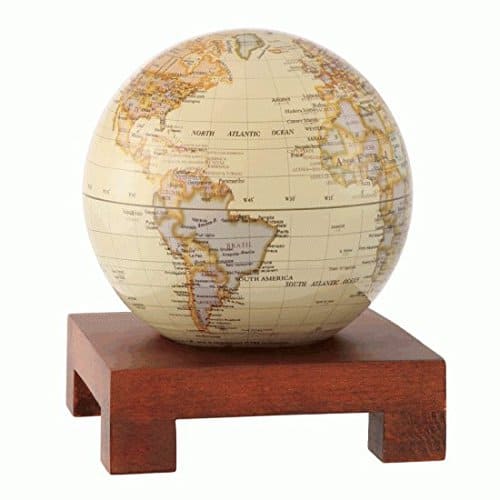 Even during our work-focused periods where we're not traveling so much, we're always thinking about and planning our next adventure. This solar-powered MOVA Globe sits atop my desk, spinning constantly during daylight hours. With its vintage style, it's an elegant reminder of Robert Louis Stevenson's classic quote, "The great affair is to move." –Bret Love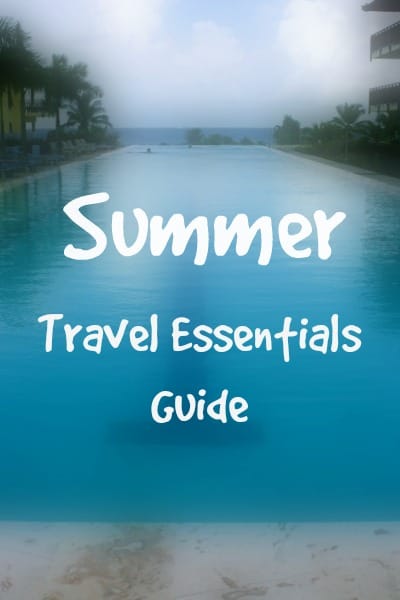 If you enjoyed our Summer Travel Essentials Guide, you might also like: 
Travel Fashion Guide: Clothing/Accessories for Every Travel Style
Spring 2016 Outdoor Gear Review
Our Travel Packing Checklist: GGT's Gift Guide for Travelers
The Best Coffee in the World: A Gourmet's Guide