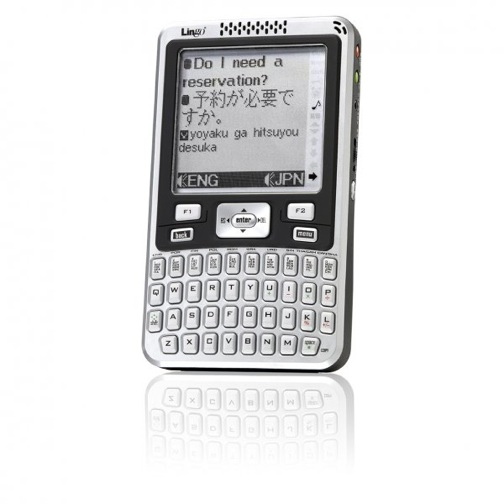 In my interview today with a fellow travel blogger, his first question was "How many languages can you order a beer in?" My answer, two, made me a little embarrassed about my limited grasp of foreign languages. Fortunately, I've got my Lingo Xplorer 52, the ultimate talking travel translator.
About the size of a smart phone, this little electronic wonder translates over 1 million words and over 100,000 common travel phrases into an amazing 52 different languages ranging from Arabic and Bengali to Urdu and Vietnamese. It also comes with a bevy of other features, including the new Oxford American Dictionary, 8 travel games, world time in 360 different cities, 8 metric conversions and 8 currency conversions. All in all, it's an ideal piece of travel gear, allowing you to order that beer in the native tongue practically anywhere in the world you care to visit, whether it's Brazil ("Uma cerveja, por favor!"), China ("Ching gay woh ee bay pee joh!"), or the Middle East ("Waheed beera, meen fadleek!").  –Bret Love
Green Global Travel receives no pay for product reviews, and won't recommend any product we don't use ourselves. But we do have an Amazon Affiliate Program, and if you buy through the link below, it will help support our site at no additional cost to you. Thanks for your support!
If you like Talking Travel Translator, then you may also like:
TRAVEL GEAR: Travel Light With Convertible Pants
Easy Ecotourism Tips: 10 Simple Steps To More Sustainable Travel
GREEN GEAR: Sustainable Watches – WeWOOD Wood Watches