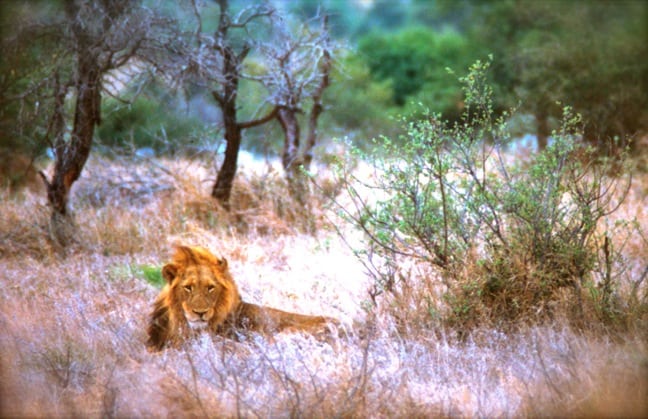 GGT's Top 10 Dream Trips For 2013
We don't believe in making New Year's resolutions, but we do believe in writing down your hopes, dreams and goals for the coming year in order to give yourself a well-defined sense of direction. It's unlikely that we'll take quite as many trips as we did last year, because we have some big projects (writing a book, launching bespoke editing and social media consulting services, etc.) we want to tackle. So we've chosen our Top 10 Dream Trips for 2013 very carefully in hopes that we'll have a chance at making many of them become reality this year.
Our #1 Dream Trip from last year holds the top spot, and likely won't relinquish it until my 12-year dream safari finally becomes reality. These two East African countries are a Mecca for wildlife lovers around the world thanks to incredible attractions such as the Masai Mara Reserve, Amboseli National Park, Ngorogoro Crater and Serengeti National Park. But there's also the rich culture of the Maasai people, the impressive landscapes of Mt. Kilimanjaro, and the important archaeological  site of Olduvai Gorge (where the Leakey family found humanity's ancient ancestors).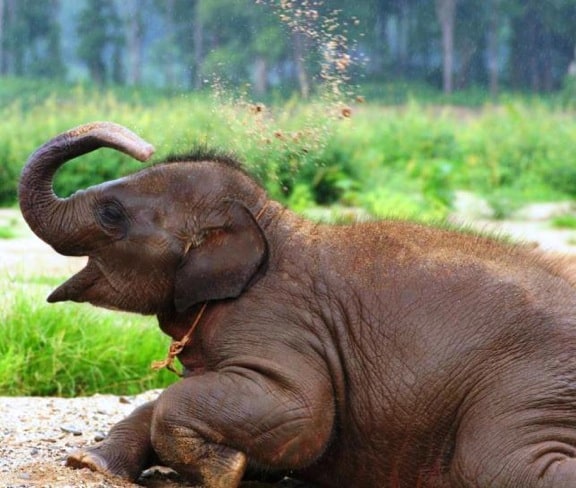 We'd never given Thailand much thought until our friend Diana got a job at Elephant Nature Park and educated us on the work being done there to rehabilitate elephants injured after being used in the tourist trade. We'd love to visit her and meet her beautiful elephants, and we'd also love to visit the nation's northern mountains (home to numerous wildlife species and hill tribes), the UNESCO World Heritage Site of Ban Chiang, the ancient city of Ayutthaya, the island of Koh Muk (including the Emerald Cave), and some of their many natural and historical parks. This would also be a landmark trip for us because it would be our first trip to Asia proper.
Indian culture has held a deep fascination for me ever since I was a child, reading Rudyard Kipling books. As I grew older, everything about the subcontinent seemed magical, from the complex music and rich mythology to the colorful art and flavorful cuisine. We'd love to explore as much of India as possible, rafting in the foothills of the Himalayas, witnessing sunrise at the Taj Mahal, looking for tigers in Ranthambore National Park, taking a boat into the Kerala backwater, experiencing the spirituality of Varanasi and soaking up the kaleidoscopic colors of Rajasthan.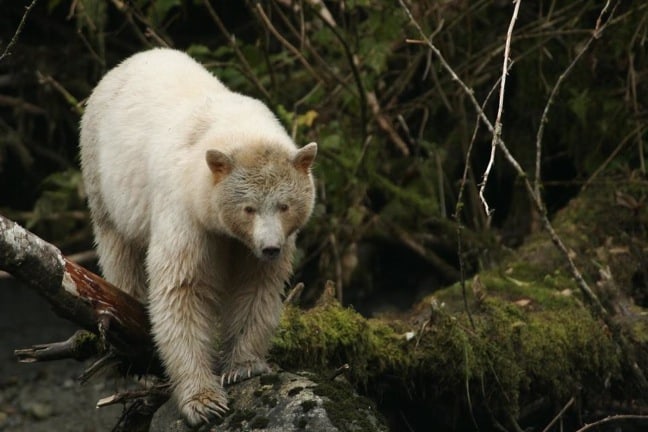 BRITISH COLUMBIA'S GREAT BEAR RAINFOREST
After we learned about this burgeoning ecotourism haven from one of our naturalist guides during our recent trip to see polar bears in Churchill, British Columbia's Great Bear Rainforest immediately shot up high on our list. A chance at seeing the extremely rare Spirit Bears is obviously a huge draw, but so is the opportunity to learn about the preservation efforts of the local First Nations people, go whale watching, and explore an ancient 2 million hectare forest reportedly packed to the gills with grizzlies, wolves, salmon and more.
Another holdover from last year, Belize is one of the few remaining Latin American countries (along with Bolivia) we long to visit. I've been dreaming about it ever since my first trip to Costa Rica back in 1998– exploring the Mayan ruins, visiting the Cockscomb Basin Wildlife Sanctuary, and spending some time in Hopkins Village (the only continuous Garifuna settlement in Central America). And now that Mary and I are Scuba certified, we could take full advantage of the world-renowned diving off the nation's coast, hopefully hitting the Blue Hole.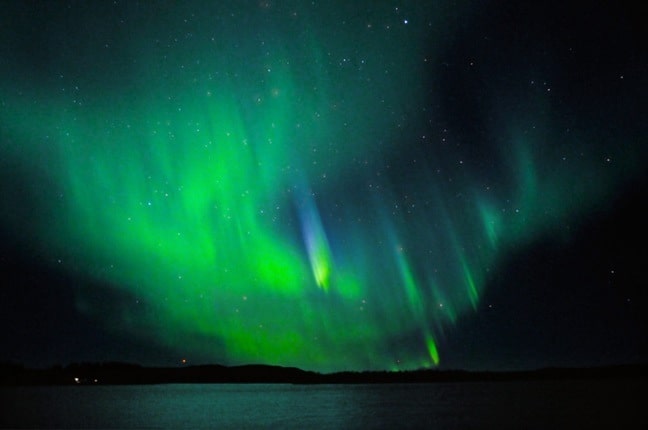 Will Norway will be GGT's first European press trip? After the great stories shared by our former intern Holly Young (who has family there), we're dying to explore the gorgeous waters of Hardangerfjord, hike in the Jotunheimen Mountains, and meet the indigenous Sámi people. We'd also love to explore the Arctic wonderland of Svalbard, which has 23 nature reserves and 7 national parks filled with diverse wildlife, is 60% covered by glaciers, and is reportedly an amazing place to witness the Northern Lights.
This North African country is another destination that's been on my list of dream trips for well over a decade now, ever since I first fell in love with the country's culture via the writings of Paul Bowles and the music of Bachir Attar and the Master Musicians of Jajouka. We'd love to savor the rich local cuisine, experience the rites of Pan in the Atlas Mountains, attend Essaouira's annual Gnaoua World Music Festival, and explore the ancient walled medina of Fes El Bali (a.k.a. Fez, a UNESCO World Heritage Site).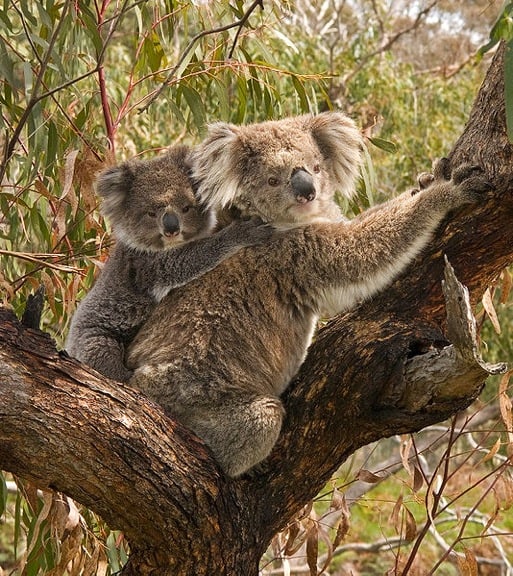 We didn't include the Land Down Under on this list last year for two reasons: 1) Getting there seemed far outside the realm of possibility, and 2) We weren't yet certified to dive the Great Barrier Reef. Now, 12 months later, our traffic has increased by 500% and we've got brand spankin' new SSI Scuba cards. In addition to exploring the world's largest marine sanctuary, we'd also love to see the ancient aboriginal artwork at Kakadu National Park, see the myriad ecosystems of Fraser Island, witness the sun setting on Uluru (a.k.a. Ayers Rock), visit Steve Irwin's Australia Zoo (now run by wife Terri), and hug a cuddly koala. This would be a landmark trip for us, as it would mark our 7th and final continent!
This one would arguably be the most personal dream trip of all. Back before my beloved grandfather died, I interviewed him about our family's history, which was when I learned that our lineage could be traced back to the Scottish King Kenneth MacAlpin. Apparently one of his ancestors, a young man named Ian, came over to America sometime in the late 1700s or early 1800s and changed his name to Love when he got to Ellis Island. I'd love to learn more about my family's lineage, and then visit the towns in rural Scotland from which my ancestors originated. Given my love for my late granddad, it's sure to be a deeply emotional journey.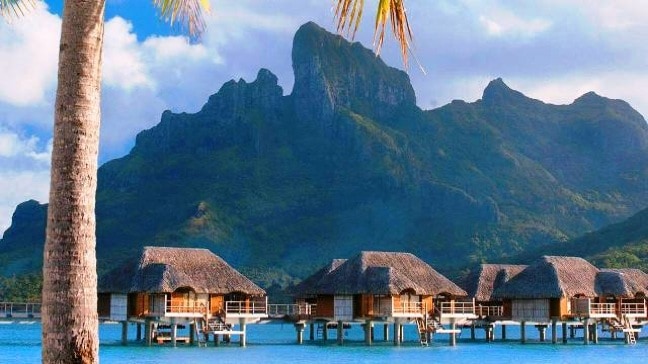 We've already gotten an official invite from the VERY posh Four Seasons Resort, so we're hoping to make Tahiti our first big press trip of 2013. Ideally we'll spend a few days of romantic R&R in Bora Bora, which will be a refreshing change of pace after our recent focus on colder destinations. Then we'll hopefully head to the tropical paradise of Moorea (which is known for its majestic mountains and waterfalls) and/or the endless lagoons of Rangoria, the second largest atoll in the world (and a haven for Scuba divers).
HONORABLE MENTIONS SUGGESTED BY OUR FRIENDS & READERS
BORNEO– "I'd love to visit Borneo's 'Lost World', the Mauliau Basin. It was discovered less than 100 years ago. Circled by cliffs, it's geographically separated from the surrounding area, filled with waterfalls and exotic flora and fauna, and seldom visited." –Matt Gibson
THE MALDIVES– "Because it looks like paradise on Earth!"  –Charlene Barnett-Kramer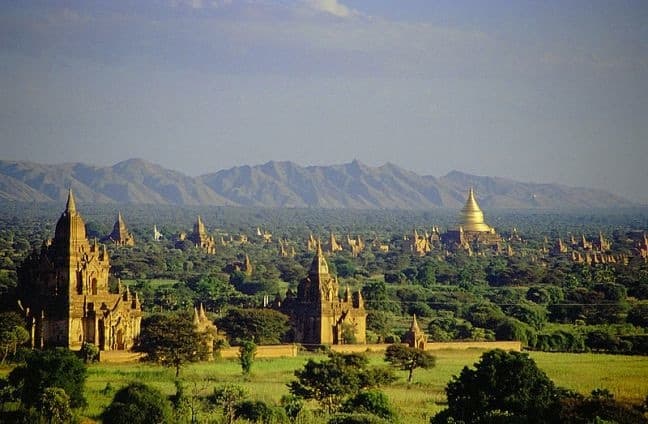 MYANMAR– "The long-standing travel boycott due to their repressive military government has recently been lifted. It's a good time for responsible tourists to bring much-needed revenue into these previously isolated communities while experiencing the country before it modernizes." –Cassie Kifer, Ever In Transit
TONGA– "Earlier this year I went to an island in Tonga with no electricity. There were no other tourists, and only 3 locals live there. It was the most relaxed my brain has ever been. I'd like to go back and do it again, only this time not in the rainy season!"  –Kate Voyage, 30 Traveler
ETHIOPIA– "I'd love to visit the Ethiopian Highlands (called 'The Roof of Africa') for the amazing wildlife diversity (gelada baboons and Ethiopian wolves) plus whacked-out geology."  –Eve Wills
Where would YOU most like to travel in 2013? Let us know in the comments below!  –Bret Love 
If you enjoyed reading about our Top 10 Dream Trips for 2013, you might also like: 
GGT's Top 10 Dream Trips for 2012
The Best Coffee in the World: A Gourmet's Guide
AUSTRALIA: Top 5 Eco Attractions
SCOTLAND: 48 Hours in Edinburgh