Top Travel Destinations of 2016
35 Travel Bloggers' Picks
Last year we interviewed five ecotourism experts on 2015's Top Travel Destinations.
This year we decided to ask some of the most well-traveled authorities we know– veteran bloggers who specialize in adventure travel, ecotourism, cultural travel and family travel– to get their expert opinions on the best destinations for nature-lovers to travel in 2016.
A whopping 35 of them responded, giving us this epic 5700-word guide to some of the coolest places on the planet. From snowshoeing in Abitibi-Témiscamingue and Scuba diving the Andaman Islands to gorilla-trekking in Rwanda and exploring Son Doong Cave in Vietnam, you'll want to settle in a comfy chair and immerse yourself in these incredible, once-in-a-lifetime adventures.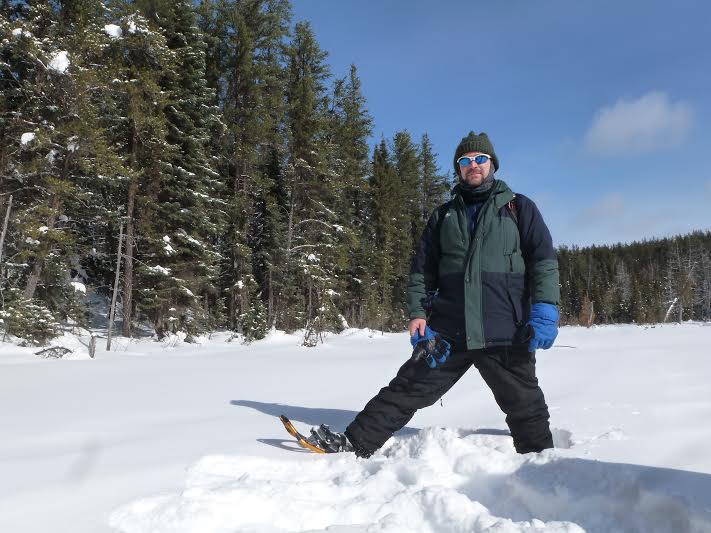 Abitibi-Témiscamingue, Quebec
Its name (derived from the native Algonquin language) is a mouthful, especially when percussively pronounced by a French-speaking local. That's the only hurdle I can imagine to visiting this region six hours by road northwest of Montreal. A remote area of wide open spaces, its warm months promise an outdoor adventure-ready quilt of forest greens and waterway blues, and its winters a sports-primed blanket of white. Notable natural highlights include the large La Vérendrye Wildlife Reserve, Aiguebelle National Park and the Refuge Pageau Wildlife Refuge. But long stretches of uncrowded roads and rivers and vast expanses of undeveloped land make it prime country for outdoor activities like canoeing, kayaking, road and mountain biking, horseback riding, wildlife watching, dogsledding, snowshoeing, Nordic skiing and more. –Ethan Gelber of The Travel Word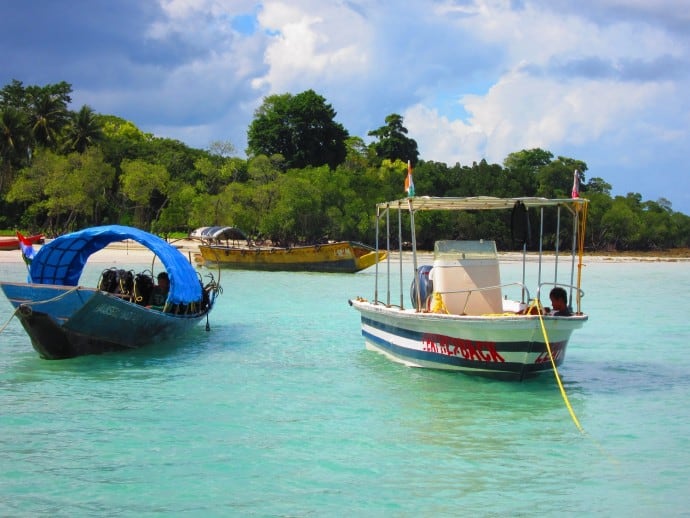 Andaman Islands, India
Far removed from mainland India in the middle of the Andaman Sea, this group of over 500 islands (only 38 of which are inhabited) retains the culture of the sub-continent. The islands jut out of the ocean, with emerald green forested mountains, pristine beaches, stunning coral reefs and active volcanoes. Laid-back Havelock Island is an eco-friendly hideaway, with a beach (Number 7) that was named best in Asia. Ayurvedic treatments are popular here, or you can venture further out to kayak through mangroves and snorkel or dive the reefs. Corals abound with colorful fish, sea turtles, barracuda, tuna and sting rays. Boat trips to explore nearby Ross and Inglis Islands are also big draws. Havelock is the perfect destination for those seeking an unpretentious adventure on one of the world's last undeveloped tropical islands. –Shelley Seale of Trading Places Global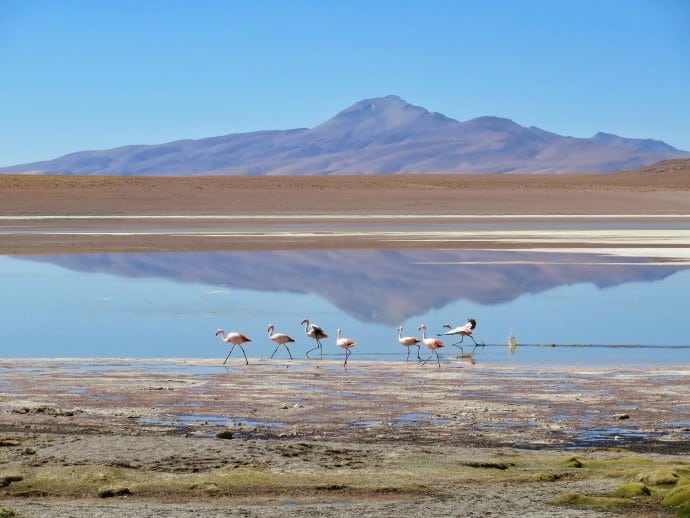 Bolivia is a quiet contender for the most eco-conscious country in the Americas. Dramatic variations in the country's topography create mountains, glaciers, arid desert, tropical Amazon rainforest, a freshwater lake 3,800 meters above sea level, and the largest wetlands and salt flats in the world. Much of this land is protected within national parks and reserves. Torotoro National Park is famed for its dinosaur footprints and deep caves filled with stalagmites, blind fish and underground waterfalls. The Eduardo Abaroa Reserve's 700,000+ hectares feature volcanoes, fluorescent lakes, herds of alpaca, and three species of endemic flamingo. The historical centers of cities like Potosí (the 16th century silver capital of the world) and Sucrec are UNESCO-protected. Over half of Bolivia's 10.4 million people are indigenous, so there's a nationwide connection to earth goddess Pachamama. In 2012, President Evo Morales declared "The Law of the Rights of Mother Earth," which established an impressive bill of rights for the natural world. –Flora Baker of Flora The Explorer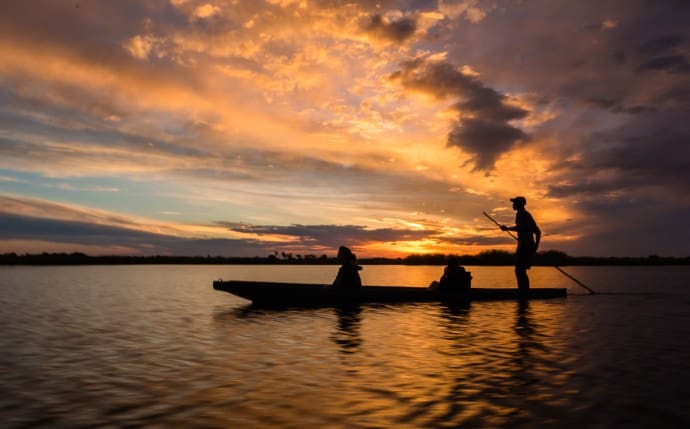 Botswana
If you're thinking of going on safari in Africa, one destination rules them all. Botswana consistently ranks highest for its vast variety of wildlife and landscapes, which range from the lush Okavango Delta to the parched Kalahari Desert. But there's more: The country has demonstrated how low-volume tourism can promote conservation and bring about social improvement, so the money you spend there makes a real difference. The Okavango Delta recently became UNESCO's 1000th World Heritage Site. Nothing can quite prepare you for the experience of cruising its waters in a mokoro (canoe), and then camping out under the stars and falling asleep to the sound of lions in the distance. –Andy Higgs of Grown Up Travel Guide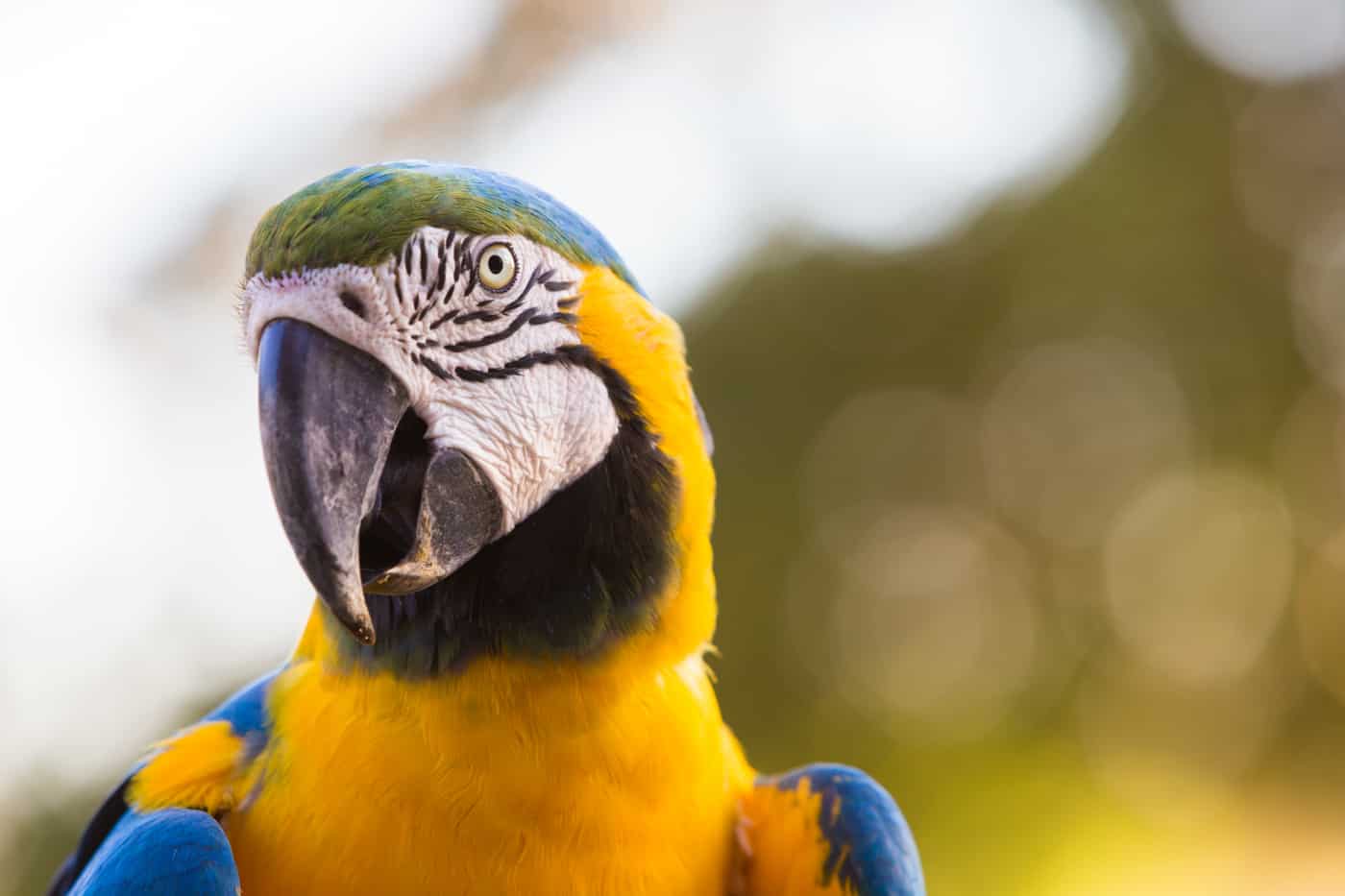 Brazilian Pantanal
I wish I could say the Brazilian Pantanal is a thriving example of conservation. I wish I could say that it was still so full of wildlife that locals driving down the trans-Pantaneira highway have to get out and clap to get the sea of animals off the road. Unfortunately, I can't. The Pantanal, like many ecological zones in Brazil, is hurting. The pressure of ranchers, poachers and overfishing has left this incredible wetland at great risk. But tourism has the opportunity to reverse the tide, swaying ranchers to protect rather than encroach on the wildlife's natural habitat. Tourism revenue can pressure Brazil's government to increase protection, and deter the construction of a major highway through the wetlands. Though the Pantanal is at risk, it's still unreal– the most bio-diverse place on the planet and the best place to see Jaguars in the wild. The ecological crisis in Brazil is not yet at a breaking point. In 2016, do your part to ensure it doesn't reach it! –Brendan Van Son of Brendan's Adventures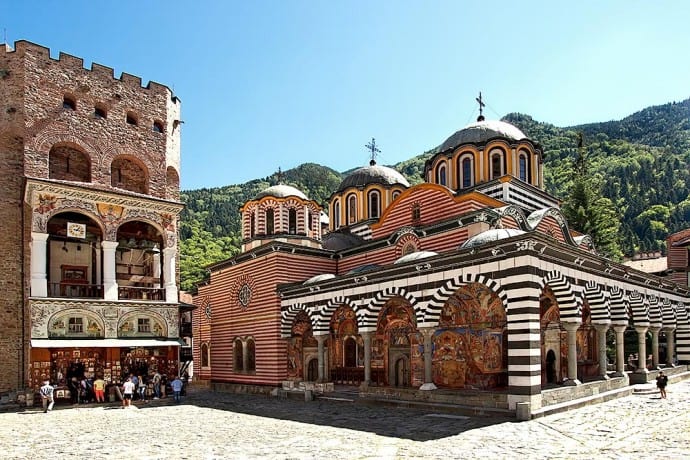 Bulgaria
With its focus on conservation and sustainability, Bulgaria is fast becoming one of the world's top ecotourism destinations, with astonishing diversity within the tiny country's borders. In the cosmopolitan capital of Sofia, residents still fill containers with drinking water from thermal springs that fuel wellness spas across the country. On the Black Sea, beautiful beaches are tucked beneath meticulously restored ruins of ancient seaports. Inland, hundreds of miles of marked trails allow access to hidden river gorges and stunning mountain ranges. Homestays allow visitors to experience traditional Bulgarian culture in rural villages. Two National Parks and seven cultural properties are designated UNESCO World Heritage sites, and 14 additional properties are on the tentative list. With its friendly people, Mediterranean-style food and affordable prices, Bulgaria should be on the wish list of every avid eco-traveler. –Barbara Weibel of Hole In The Donut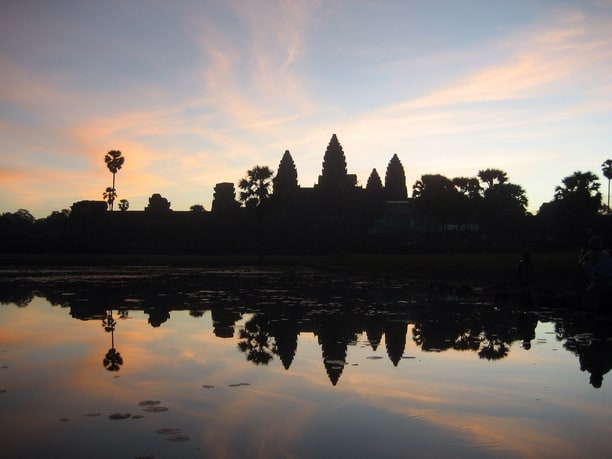 Cambodia
This heart-shaped country is famous for two UNESCO World Heritage sites, Angkor Wat and Preah Vihear. Angkor Wat is one of the most important archaeological sites in Southeast Asia, containing the magnificent remains of various Khmer empire capitals from the 9th to 15th century. The Preah Vihear temple is a unique complex dating back to the 11th century, all very well preserved due to the remote location. Cambodia's also home to numerous community-based ecotourism projects. In 2007, the Wildlife Alliance started a program to help the Chi Phat community make their living from tourism instead of animal trafficking. Visitors can stay with local families and go on biking or hiking tours through the jungle and Cardamom Mountains, explore caves, go bird-watching, kayaking, or boating in this stunning part of Cambodia. –Tammy from Tammy & Chris on the move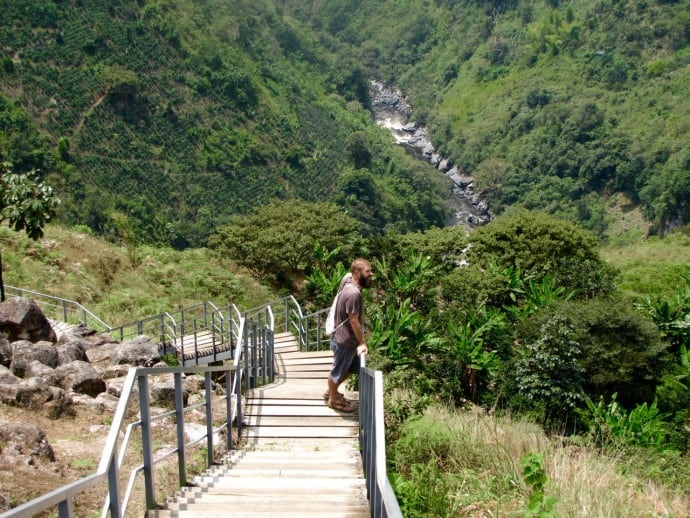 Colombia
The days of being afraid to travel to Colombia seem laughable now. This country is not just great for its culturally diverse cities (see: Bogota, Medellin, Popayan, Cartagena), but also a bevy of natural splendors. There's a Caribbean coastline mixed with rainforests, palm-thatched beaches, and rampant wildlife (Tayrona National Park); sky-scraping mountains rich with world-class coffee ("the coffee triangle") and stories of cities of gold (Guatavita); and the mighty Amazon River, home of the pink river dolphin and accessible only by plane (Leticia). In Colombia, you're never more than a bus ride, cheap flight or boat trip away from a starry desert night (Tatacoa), 1800-foot waterfall (La Chorrera), 2000-year old statuary (San Agustin), giant crocodiles (Orinoco River), or deserted tropical island (Rosario Islands).  –Jonathon Engels of  Jonathon Engels: A Life Abroad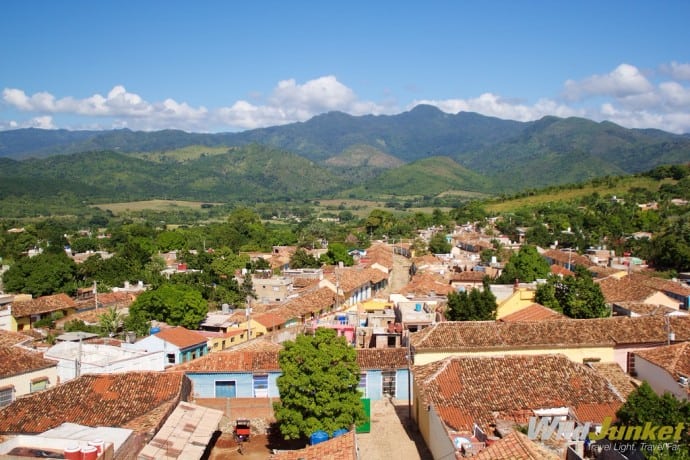 Cuba
With all the buzz about the resurrection of US-Cuba diplomatic relations, many people are flocking to Havana and beach towns like Varadero. But few travelers seem to know that Cuba's numerous natural attractions (coupled with meticulous conservation practices) make it one of the world's best ecotourism destinations. The Caribbean island is home to 263 protected areas, covering approximately 22% of the total land. This includes six UNESCO biospheres that range from the coastal scrublands of Península de Guanahacabibes in Pinar del Río to the untouched rainforests of Cuchillas del Toa in Guantánamo. The abundance of carefully guarded land protects over 350 species of birds as well as endangered species such as the Cuban crocodile, the jutía and the ivory-billed woodpecker. For nature lovers, head over to the province of Pinar del Río's famous Valley of Vinales, as well as the pristine coastal town of Baracao in the east and the Peninsula de Zapata to the south, which contains the Caribbean's largest swamp. –Nellie Huang of Wild Junket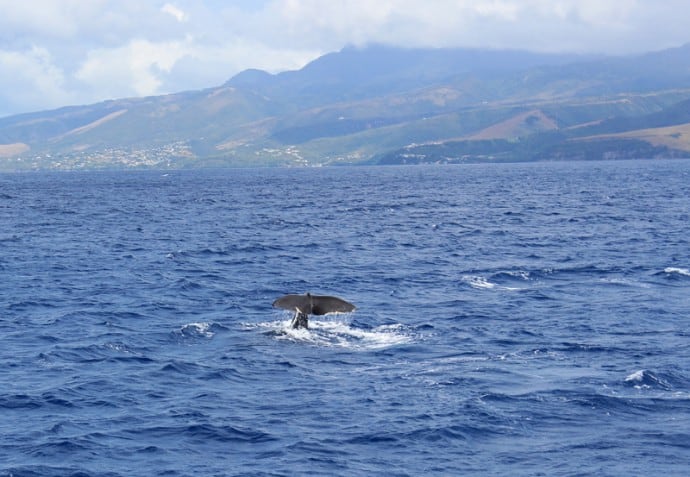 Dominica
Known as the "Nature Island," Dominica is renowned for its stunning natural beauty, which has been left mostly undeveloped due to its location in the Caribbean's eastern Antilles. The Morne Trois Pitons National Park is a UNESCO World Heritage Site that boasts volcanoes, picturesque valleys and a boiling lake. Visit the captivating Titou Gorge to swim between immense cave walls that reveal a hidden waterfall. Unwind and relax at Screw's Spa, a natural hot spring with pools of varying temperatures. Dominica is also renowned for its dolphin and whale watching, an unforgettable adventure. Whether you're swimming under waterfalls, snorkeling Champagne Reef (named for the bubbles in the thermal-heated waters), or hiking through rainforest, Dominica provides plenty of opportunities to explore its pristine scenery. –Lauren Yakiwchuk of Justin Plus Lauren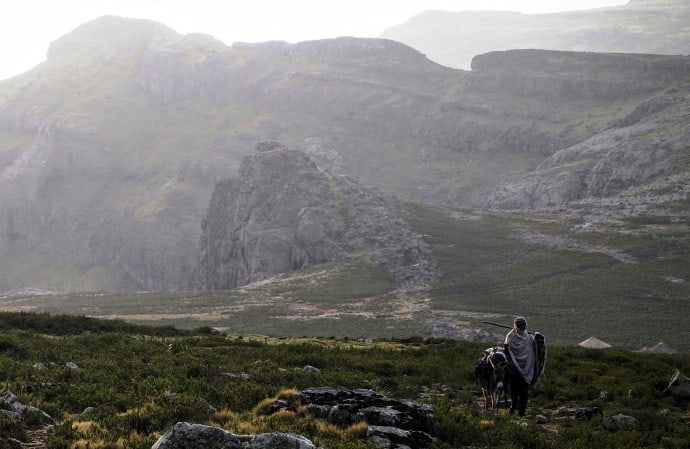 Ethiopia
Ethiopia is proof that Africa defies generalization. Never colonized, the continent's second-most populous country has its own calendar, its own brand of ancient Christianity, its own "super grain" (teff), and even its own musical scale. Sense of place: strongly intact. Ethiopia's alternative to East Africa's safari-driven tourism is a mountainous north, a lush coffee region in the west, and decorated tribes in the south. Rural communities and precious landscapes are poised to benefit from the burgeoning ecotourism trade. Projects like village trekking connect travelers and locals in Tigray and Lalibela. The Kafa region (the birthplace of coffee) was recently named a UNESCO Biosphere Reserve, and Bale Mountains National Park is a candidate for the same distinction. Both protected areas look to ecotourism as part of a balanced multi-use model for conservation. –Cynthia Ord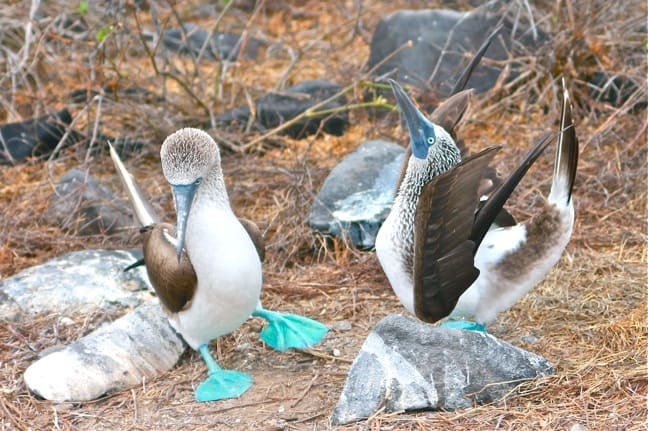 The most special ecotourism vacation we've taken recently was to the Galapagos Islands, where my teenager daughters, husband, parents and mother-in-law all discovered our nascent love of bird watching. The Galapagos finches are probably the most famous endemic birds: We owe them thanks for helping Charles Darwin put the pieces of his theory of evolution together. Other birds endemic to the Galapagos Islands are in turn graceful, cute and absolutely goofy. Who knew that my daughters– typical teens with smartphone addictions– would be utterly excited to spend 9 days tromping around with their grandparents and parents, appreciating the glamour of flamingos, giggling at blue-footed boobies, and spending hours snorkeling on the hunt for hard-to-find Galapagos penguins? The Galapagos Islands are a gift to the world, and efforts to conserve their biological diversity are key to ensuring that they are "the gift that keeps on giving." –Jennifer Miner of The Vacation Gals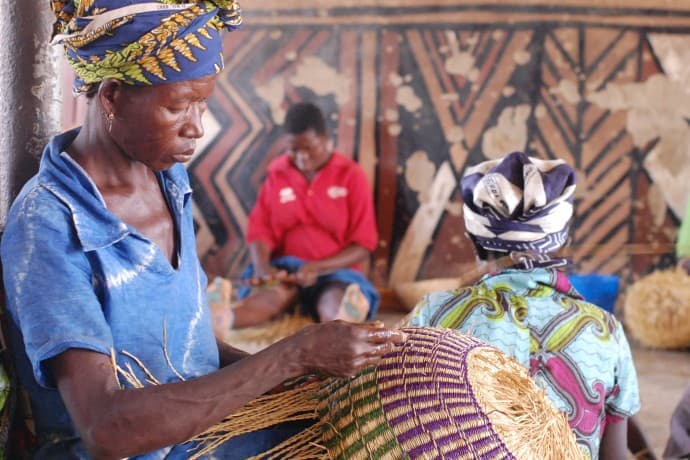 Ghana
"You are invited" is the standard phrase uttered when Ghanaians start eating. As a traveler in Ghana, you are always invited. Hike Afadjato, the highest mountain in Ghana, or go birdwatching on a canopy walk in the rainforest of Kakum National Park, the country's first protected area. To spot elephants, visit Mole National Park. In Bolgatanga you'll discover the rich culture of the Frafra people, known for weaving the world-famous Bolga baskets. In Elmina and along Cape Coast you'll find several castles and forts recognized by UNESCO. Enjoy the beautiful beaches, which are popular for locals during weekends and holidays, when families and young people come to swim and play. Learn to play drums from energetic musicians at the Art Centre in Accra, or attend cultural events such as festivals and traditional celebrations of birth, marriage and death.  –Elin Reitehaug of Taste of Slow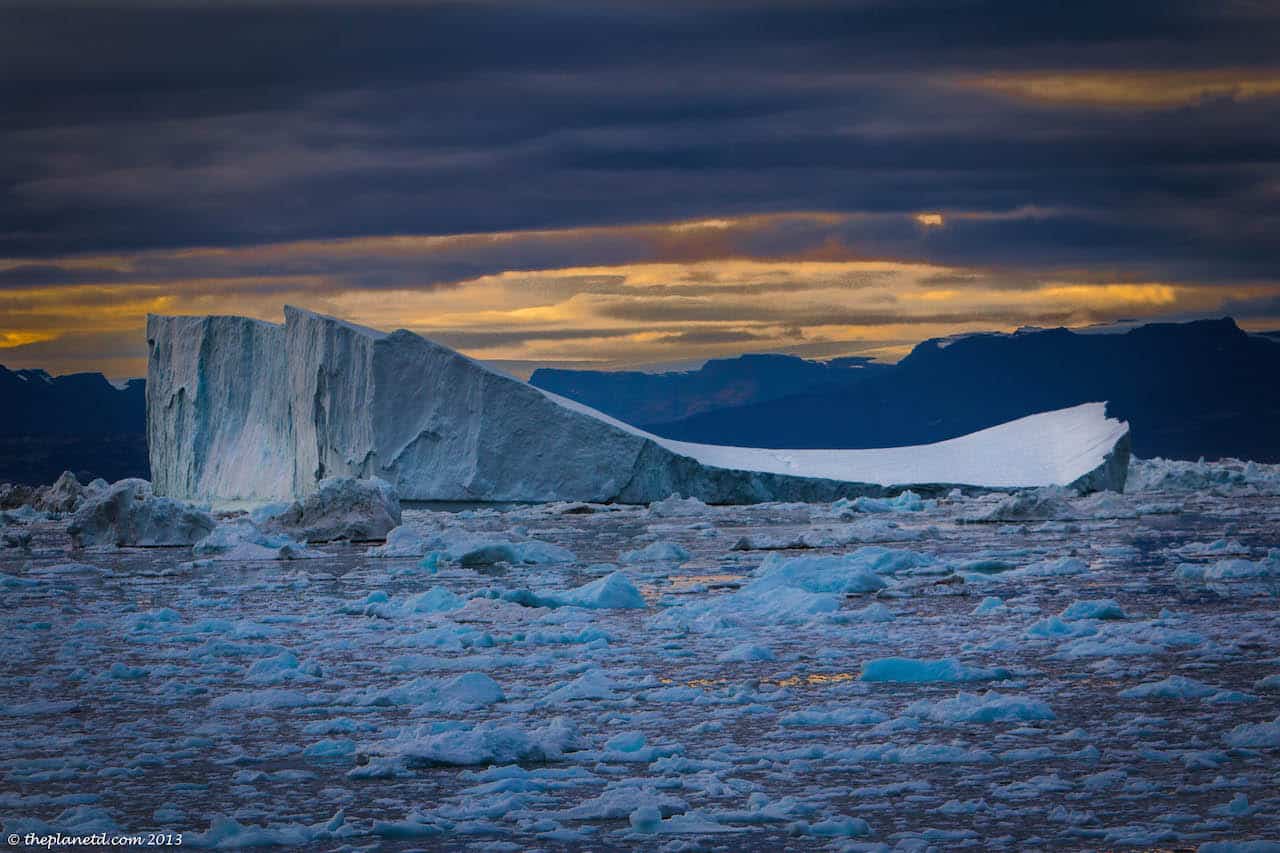 Greenland
If you're looking for a destination far from the beaten path, Greenland is the place to be. Visitors may spy polar bears, muskoxen or caribou while meeting the local Inuit community. Contrary to its name, it's the ice that makes Greenland so spectacular, with 80% of the country covered by polar ice cap. You can visit Illulissat Icefjord, a UNESCO World Heritage Site, by hiking along a boardwalk through the tundra to Jakobshavn Glacier, where 35 billion tons of ice fall into the sea each year. This is where many of the Arctic's icebergs are born. Greenland is the final frontier of adventure, where traveling by dogsled is still a way of life and hunting for whale sustains a village for an entire season. A stop in the capital city of Nuuk will give you your fill of modern living, with cafés and boutiques, but it's the magnificent landscape you'll remember forever. –Deb Corbel & Dave Bouskill of The Planet D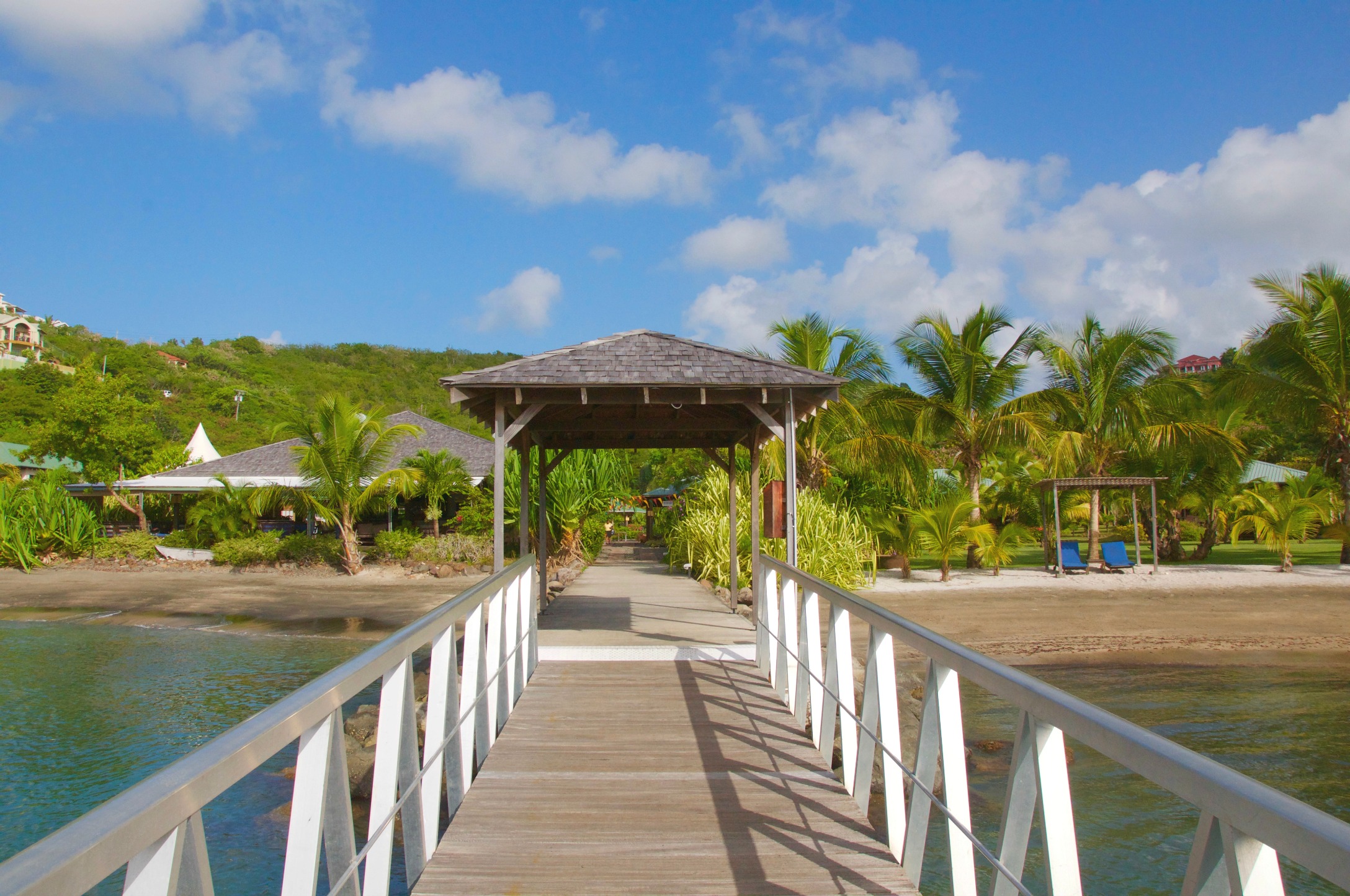 Grenada
This three-island Caribbean nation, once best known for nutmeg production, is fast developing as an ecotourism destination. Under their "Pure Grenada" brand, the focus is on sustainable development, including low-rise eco-resorts, innovative agritourism initiatives and responsible environmental practices. Part of this green strategy involves protecting Grenada's remarkable natural resources by introducing and expanding protected areas. These include Levera National Park, an important nesting site for endangered Leatherback turtles, as well as Grand Etang Forest Preserve, a vast rainforest ideal for river tubing, trekking and birdwatching. Unique experiences include exploring the island's flavorful cuisine, home-stay programs with local families, and special events such as the Grenada Chocolate Fest, Fish Fridays, and the Carriacou Maroon and String Band Music Festival. All offer opportunities for visitors to experience Grenada's authentic culture. –Michele Peterson of A Taste for Travel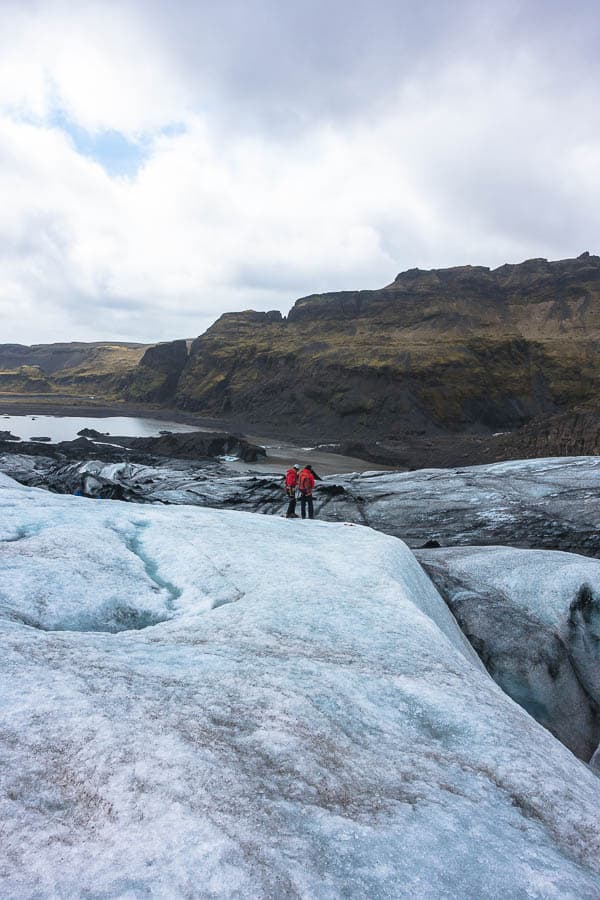 Iceland
Earth and wind, fire and ice: In Iceland, the elements have combined to create one of the most varied and captivating landscapes on Earth. Glaiciers cover over 11% of the country, making Iceland one of the best places in the world to experience the power and fragility of the glacial landscape. Europe's largest glacier can be found at Vantajokull National Park, while the retreat of the Solheimajokull glacier due to climate change was documented in the film Chasing Ice. Thingvellir National Park, which is often the first stop on the popular Golden Circle route, is the only place in the world where you can view tectonic plates above-ground. Here at Silfra, intrepid adventurers can even don a drysuit to Scuba dive between the North American and European Tectonic Plates. –Brianna Simmons of The Casual Travelist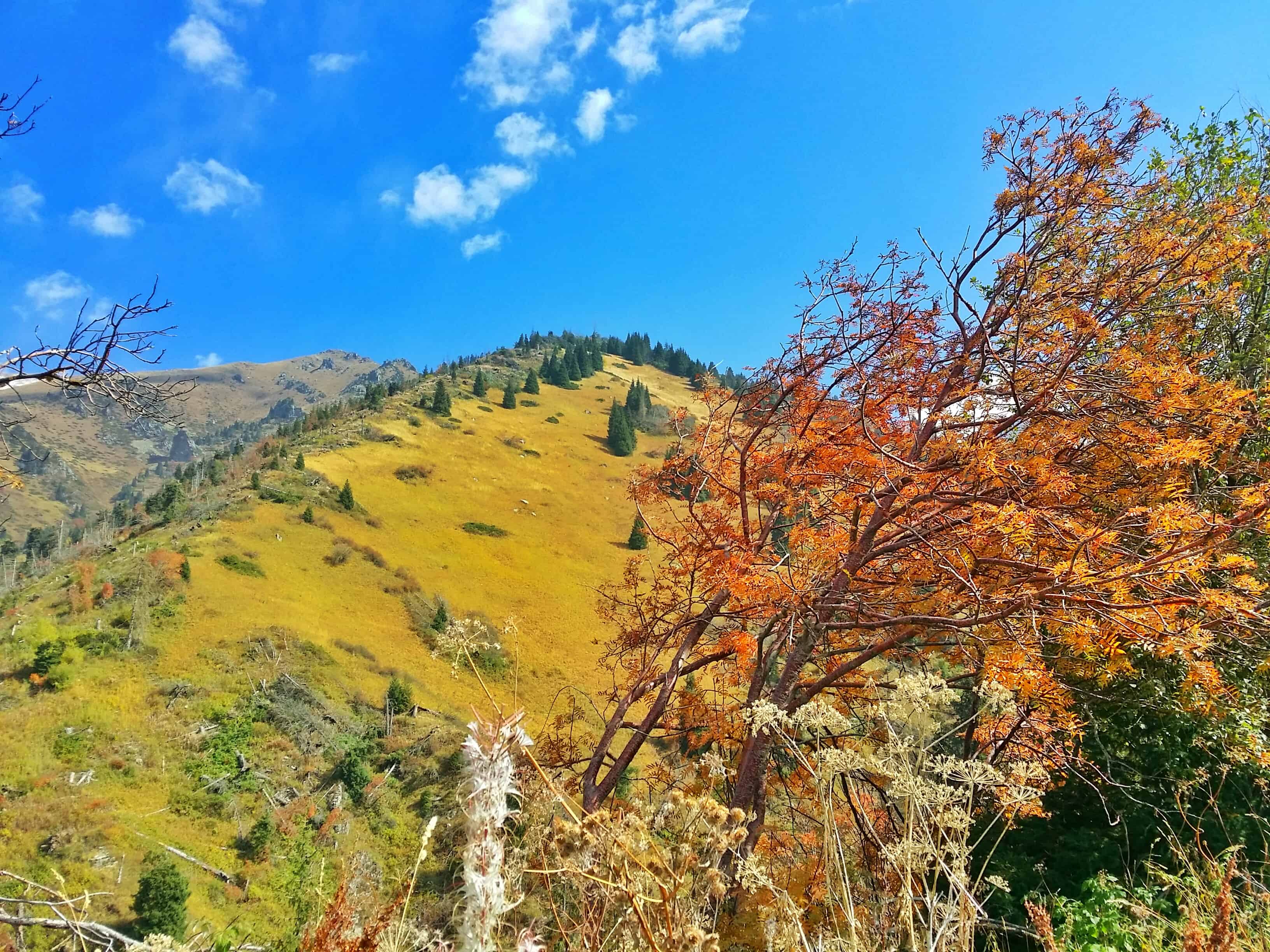 Kazakhstan
Kazakhstan is not on most people's radars. But, after a short visit, I'm already planning my next trip back! The incredible Tian Shian mountains, often referred to as the little brothers of the Himalayas, are just a short drive away from the former capital city of Almaty… or a bike ride, as the paved road is a popular training route for cyclists. You'll also want to check out Aksu-Zhabagyly Nature Reserve: In addition to being a botanist's paradise, with over 1300 species of flowering plants, you may also spot ibex, argali sheep, one of  90 Tien Shan brown bears and, if you're really lucky, the elusive snow leopard. It's thought that as many as eight snow leopards currently inhabit the reserve. If you're searching for a destination with more wildlife than tourists, Kazakhstan is hard to beat! –Laurel Robbins of Monkeys and Mountains Adventure Travel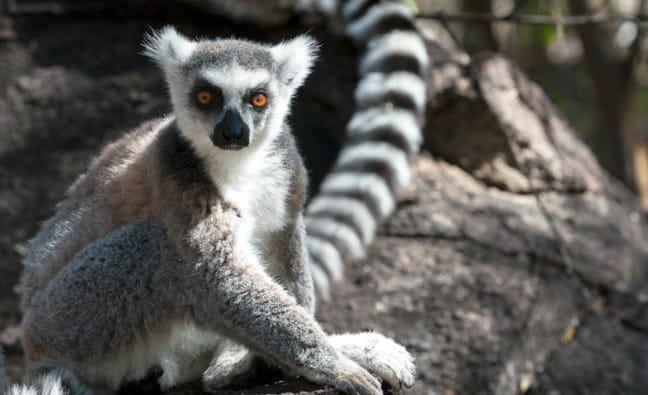 Madagascar
Visiting Madagascar is a dream for many nature-lovers, myself included. The island packs lots of different ecosystems into its relatively small size. Within a few hundred kilometers you can find rainforests, spiny forests, mountains, deserts and mangroves. The East African island is sometimes dubbed "the eighth continent" because most of its flora and fauna are endemic. You all know about
Ring-tailed Lemurs
from the animated movie set on the island. But there are also lots of chameleons, birds, geckos and the fossa, the island's largest predator. Nature is easily Madagascar's biggest attraction, and there's an excellent network of national parks there. Access is only allowed with a local guide, which offers employment opportunities to locals while making sure that tourists don't disrespect nature.
–Margherita Ragg and Nick Burns of The Crowded Planet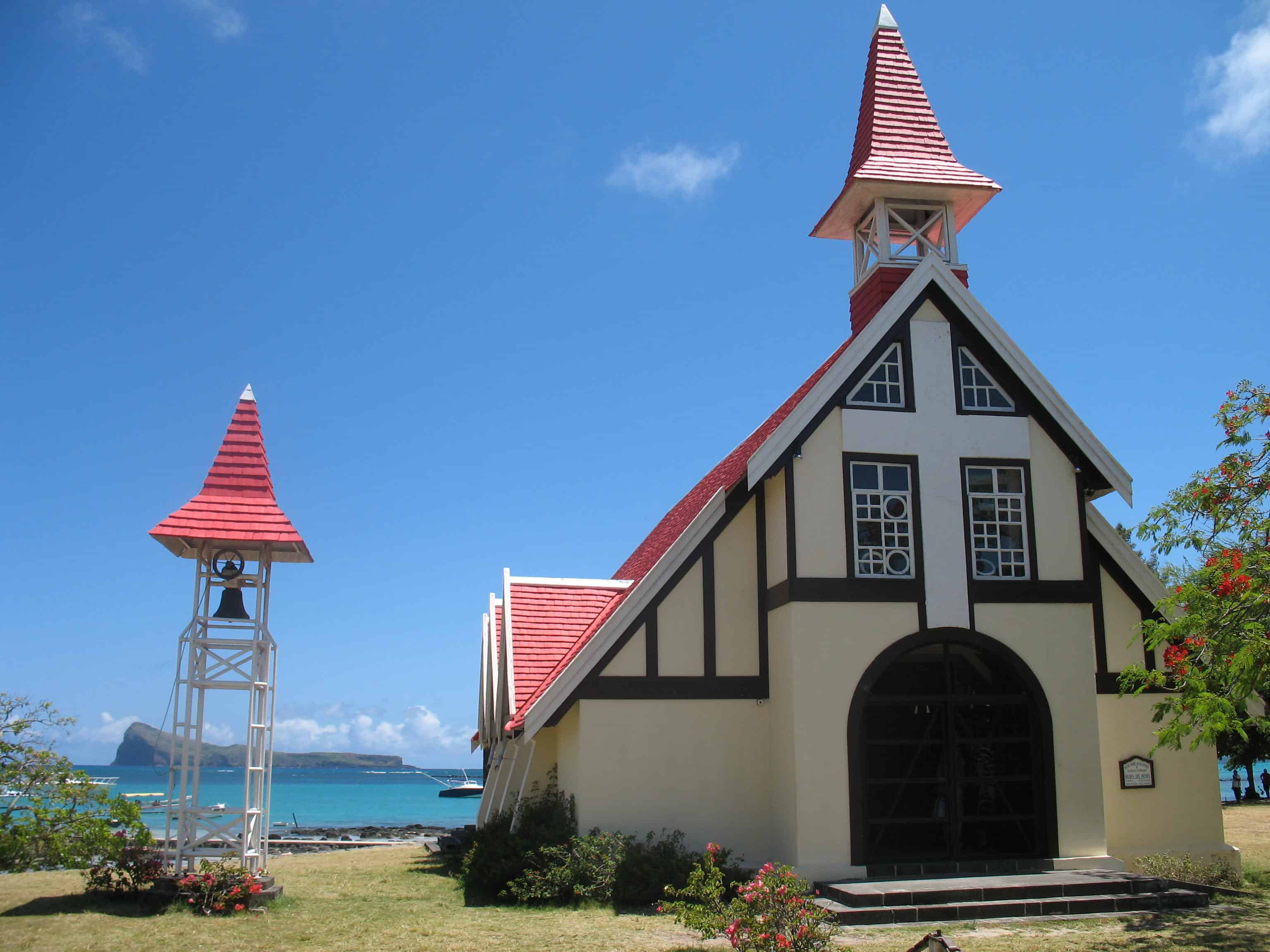 Mauritius
This small island nation sits about 2,000 kilometers off the coast of Africa in the Indian Ocean. It's the only known home of the Dodo, which became extinct not long after people settled on the island. Today, the Mauritius kestrel and echo parakeet draw birdwatching enthusiasts to the island. The Gerald Durrell Endemic Wildlife Sanctuary runs recovery programs for endemic bird species in conjunction with the Mauritius Wildlife Foundation (MWF), which works with local communities to encourage conservation of the wealth of native wildlife on the island. Pay a visit to Île aux Aigrettes, a nature reserve off the southeast coast that is home of the MWF. See the indigenous pink pigeon, the Telfair skink and the giant Aldabra tortoise. Visit the only UNESCO World Heritage sites on the island, Le Morne Cultural Landscape and Aapravasi Ghat, which are both historically significant. If you're looking for an adventure, trek to the lip of Trou aux Cerfs (a dormant volcano in the center of the island), test your canyoning skills, or hike through the rainforests of Black River Gorges National Park. –Linda McCormick of Eco Traveller Guide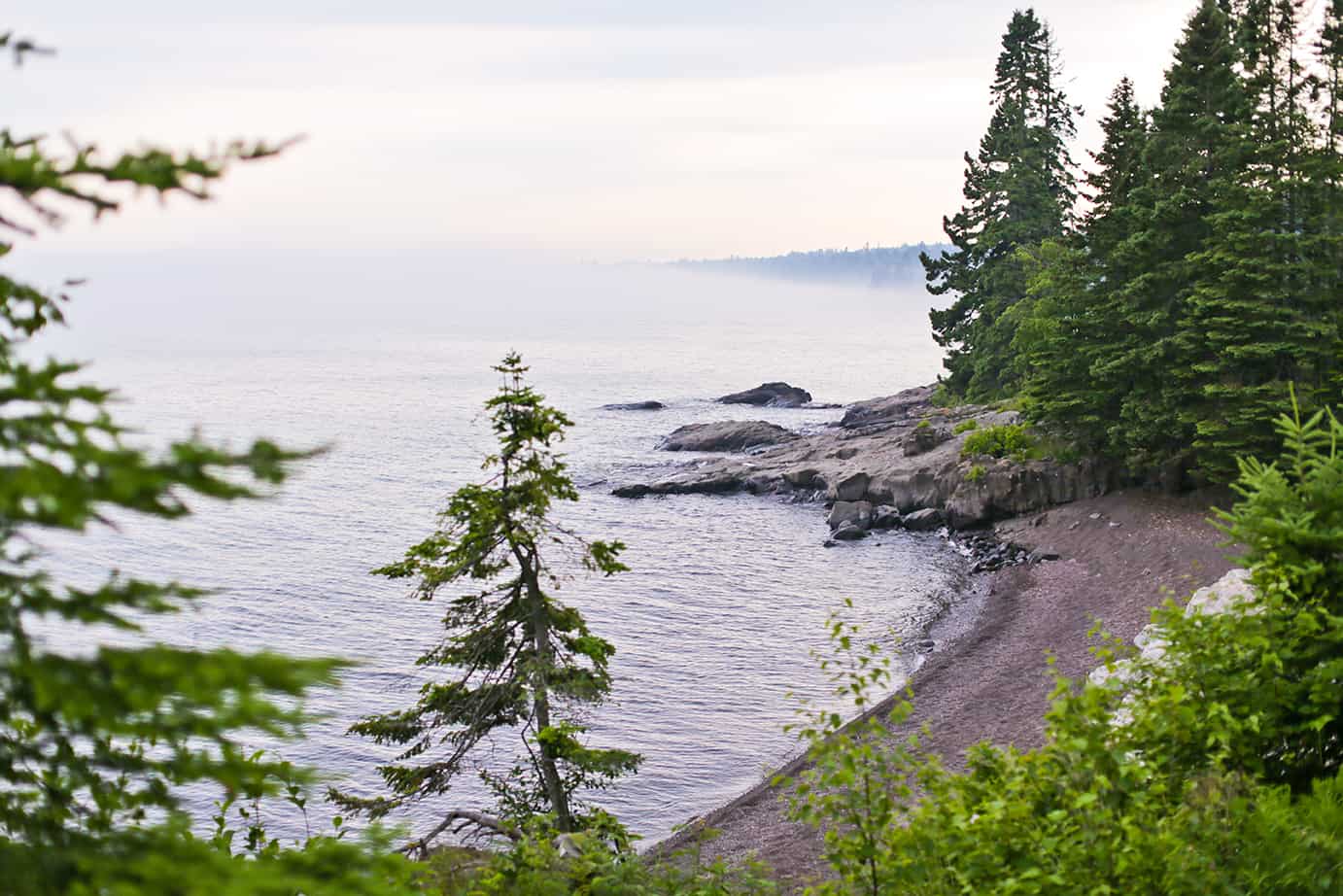 Minnesota
Nestled in the heart of the Midwestern U.S., Minnesota is home to more than 65 state parks, Voyageurs National Park, Mississippi Headwaters, the 296-mile Superior Hiking Trail, Boundary Waters Canoe Area Wilderness, and it borders the Great Lake Superior.  With over 11,800 lakes and nearly 45,000 miles of shoreline here, there are endless opportunities for water activities such as kayaking, canoeing, and boating. Minnesota is one of the top birding destinations in the United States, and the Minnesota Valley National Wildlife Refuge is one of just four refuges in the country that is located in an urban area. Minneapolis is the only city in the U.S. to make last year's top 20 on the worldwide bike-friendly cities list. For a taste of local culture, head to the Midtown Global Market for food, music, and art, or visit one of the many farm-to-table restaurants or farmers markets around the city. –Jenna Kvidt of Wander The Map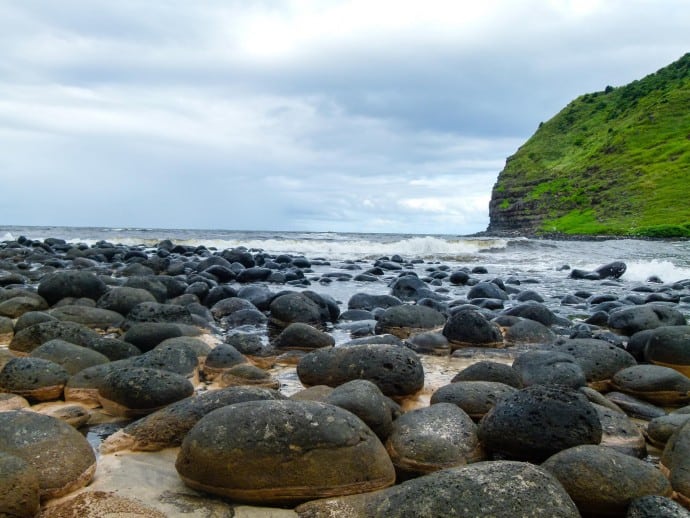 On Molokai, the natural environment and traditional Hawaiian culture take center stage, without the trappings of luxury resorts, golf courses or shopping malls. In Halawa Valley, where ancient Polynesians first stepped onto Hawaiian soil, the hike to Mooula Falls includes a cultural lesson from the last Hawaiian descendants still living there. At the Nature Conservancy's Kamakou Preserve, hike the boardwalk through a lush rainforest protecting over 200 species of native plants. Molokai's reef-fringed East Coast offers snorkeling and kayaking opportunities and the chance to explore ancient, royal fishponds. On the island's West Coast, spend a day exploring rugged beaches. Yours might be the only footsteps marking up the golden sands of Papohaku Beach, which has been named one of the world's most beautiful beaches. And don't miss listening to ukulele music from the "aunties" and "uncles" on Aloha Fridays at the Hotel Molokai. It's a community sing-along like no other. –Donna L. Hull of  My Itchy Travel Feet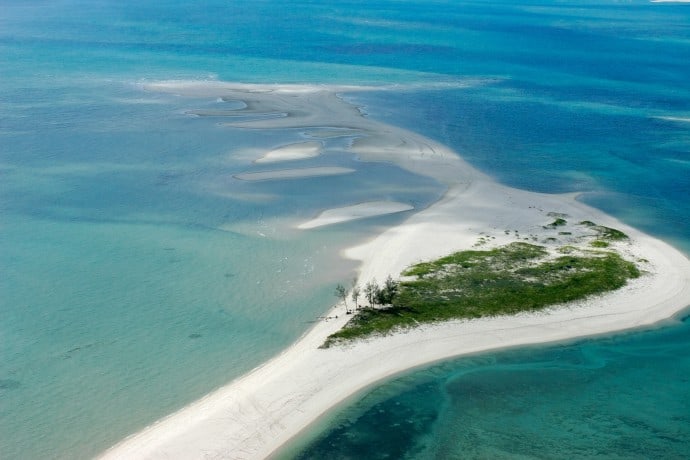 Mozambique
Flying away from mainland Mozambique over the Indian Ocean, I admired the swirling greens and blues of the archipelago, imagining what life must be like in the small fishing villages below. I soon discovered that Ibo Island– a UNESCO World Heritage site– embodies every reason why Mozambique should be a top travel destination for 2016. Despite a tumultuous history involving the slave trade, a challenging colonial period and, most recently, a bloody civil war, Mozambique's iconic white-washed architecture remains well-preserved in charming stone towns along the Indian Ocean coastline. The hard-working, smiling people are welcoming, and the country is coming together in exciting new ways to develop and promote responsible high-value/low-volume tourism. Don't miss the big game of Gorongosa National Park, the history-packed Quirimbas archipelago and the lush eastern shores of remote Lake Malawi. –Sarah Fazendin of A Family Travel Blog
Myanmar
Closed to the outside world (and protected from the masses) until very recently, Myanmar can now be considered one of the last frontiers in the world. The few tourists who visit the former kingdom of Burma mostly visit the cities of Mandalay and Yangon. But the country's true essence lies at the shores of smaller villages, where the indigenous culture, gastronomy and natural beauty remain largely intact. The Shan State (which borders China, Laos and Thailand) is home to the largest variety of hill tribes and ethnic minorities. In 2015, beautiful Inle Lake (home to 20 species of endemic snail and nine species of endemic fish) became part of the World Network of Biosphere Reserves, and the first eco-focused destination in Myanmar. Day trips around the lake and visits to lotus silk-weaving businesses, floating tomato plantations and the myriad Stupas and pagodas are all highlights of this region. Hire a local guide to facilitate your communication with the locals, and I guarantee this will be a destination you'll never forget! –Yara Coelho of Heart of a Vagabond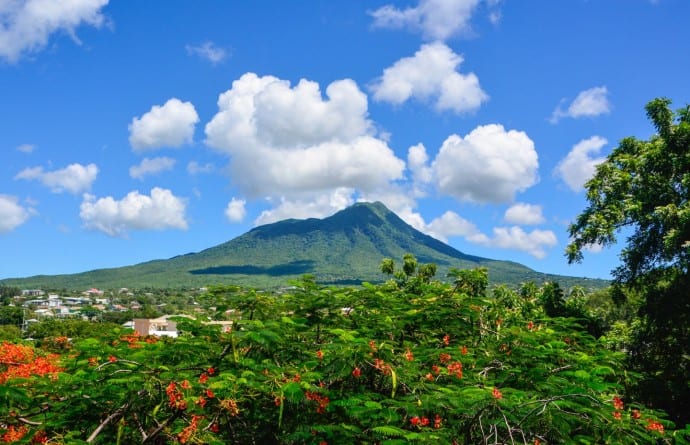 Nevis
The volcanic shores of Nevis are some of the most unspoiled in the Caribbean. Defined by their dedication to the unique ecology hosted within the many varied habitats that blanket this conical island, the Nevisian people have embraced the opportunity to preserve and protect the riches that surround them. Here all beaches are public and all construction is forbidden above 1000 feet above sea level, leaving space for the island to breathe. Nevis boasts a curative energy few Caribbean islands possess, with serene trails that wind their way through forested foothills to the top of the indomitable Nevis Peak and geothermal springs that have provided respite to generations of workers and travelers. Watch as nesting sea turtles bury their precious cargo on the pristine western beaches, or explore the ruined sugar plantations that litter the island's interior. Nevis is the perfect destination for those seeking an eco-friendly island retreat. –Charli Moore of Wanderlusters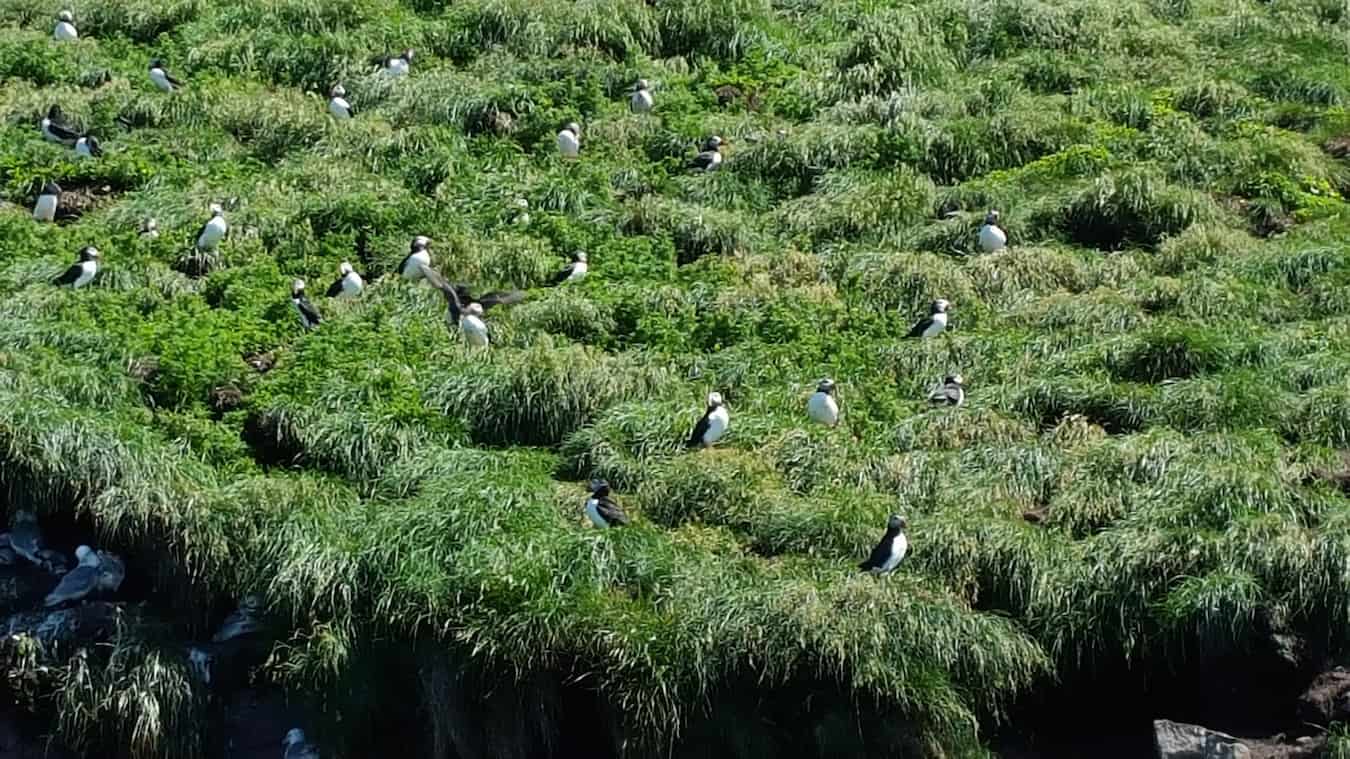 Newfoundland and Labrador, Canada
Newfoundland and Labrador, Canada's easternmost province, is known for pristine natural beauty, a rich cultural heritage, and its connection with the sea. The province has four National Parks, but many more locations are protected by the Wilderness & Ecological Reserves Act of 1980. It also has three UNESCO sites: Gros Morne National Park (acclaimed for its unique geological attractions), L'Anse aux Meadows National Historic Site (which features an archaeological dig of a Viking village) and Red Bay National Historic Site (which showcases the early history of Canada). Although there is abundant wildlife throughout the province, more can be seen at Cape St. Mary's Ecological Reserve, home to one of Canada's largest seabird colonies. There are also bird and whale-watching tours that visit Witless Bay Ecological Reserve, home to North America's largest Atlantic Puffin colony. The province also has a rich culture and history center, The Rooms, which shares the connection between land and sea, the fishing industry, animals (including the most complex animal fossil ever found), and art.  –Dr. Jessica Voigts of Wandering Educators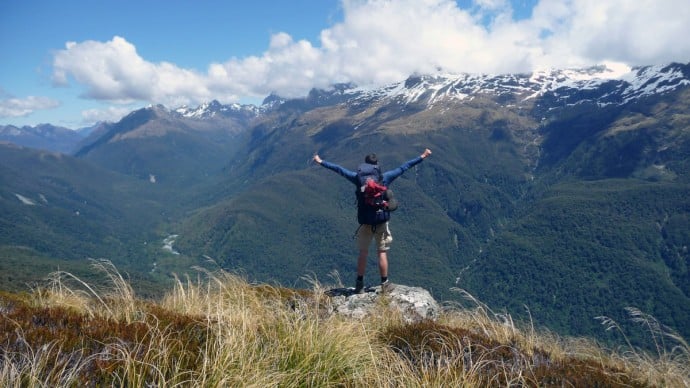 New Zealand
As a hiking passionista, I was pleasantly surprised by New Zealand's impressive variety of natural wonders as well as their rich historical and cultural heritage. The Department of Conservation is charged with the preservation of this heritage and managing the country's "Great Walks." It's remarkable how well they take care of their land and how privileged we adventurers are that everything is maintained so well. Unlike the mountain huts in Europe, in NZ you cannot buy drinks, you have to carry and cook your own meals, and there are no rubbish stations. Just pack in what you pack out and leave nothing but footprints. The hut wardens we met always showed great respect for nature and the preservation of Maori culture. If you'd like to try some amazing treks, I recommend the Tongariro Northern Circuit and the Routeburn Track. –Antonette Spaan of We12Travel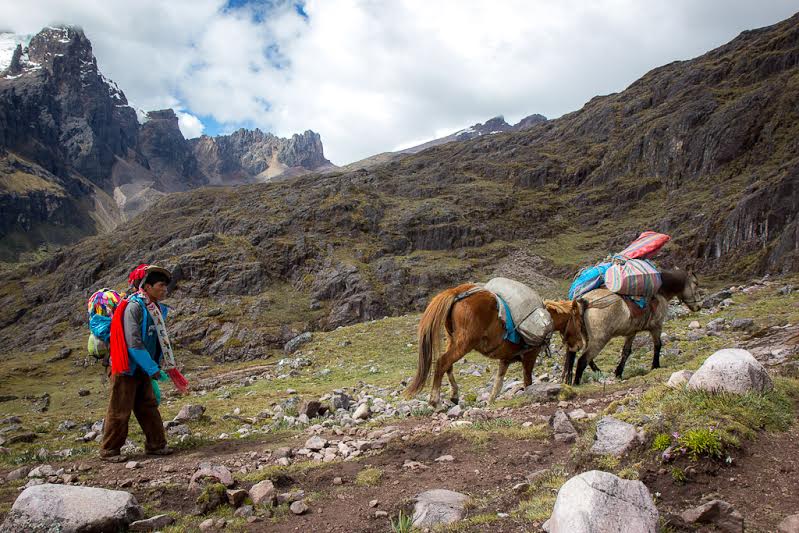 Peru
The Incas who built Machu Picchu emerged in the 15th century, but there were many cultures that came before. Caral Supe is considered the first civilization in the Americas: Remnants of its 5000-year-old pyramids remain. Further north, there's the mud brick city of Chan Chan and the home of the Chavin civilization. South of
Lima
, the enormous images the Nazca people drew in the desert are best seen from the sky. Peru offers three distinct environments– the coast, the mountains and the
Amazon
. Many tourists see the Andes on a visit to Cusco or Machu Picchu, but Huascaran National Park has even higher mountains and more dramatic scenery. In the Amazon jungle, there are many eco-lodges accessible from Puerto Maldonaldo, most of which you need a boat to reach. Peru is a surprisingly large country and takes time to travel around. But it's worth deviating off the typical tourist path to see some of the world's most stunning landscapes and interesting cultures.
–Michael Turtle of Time Travel Turtle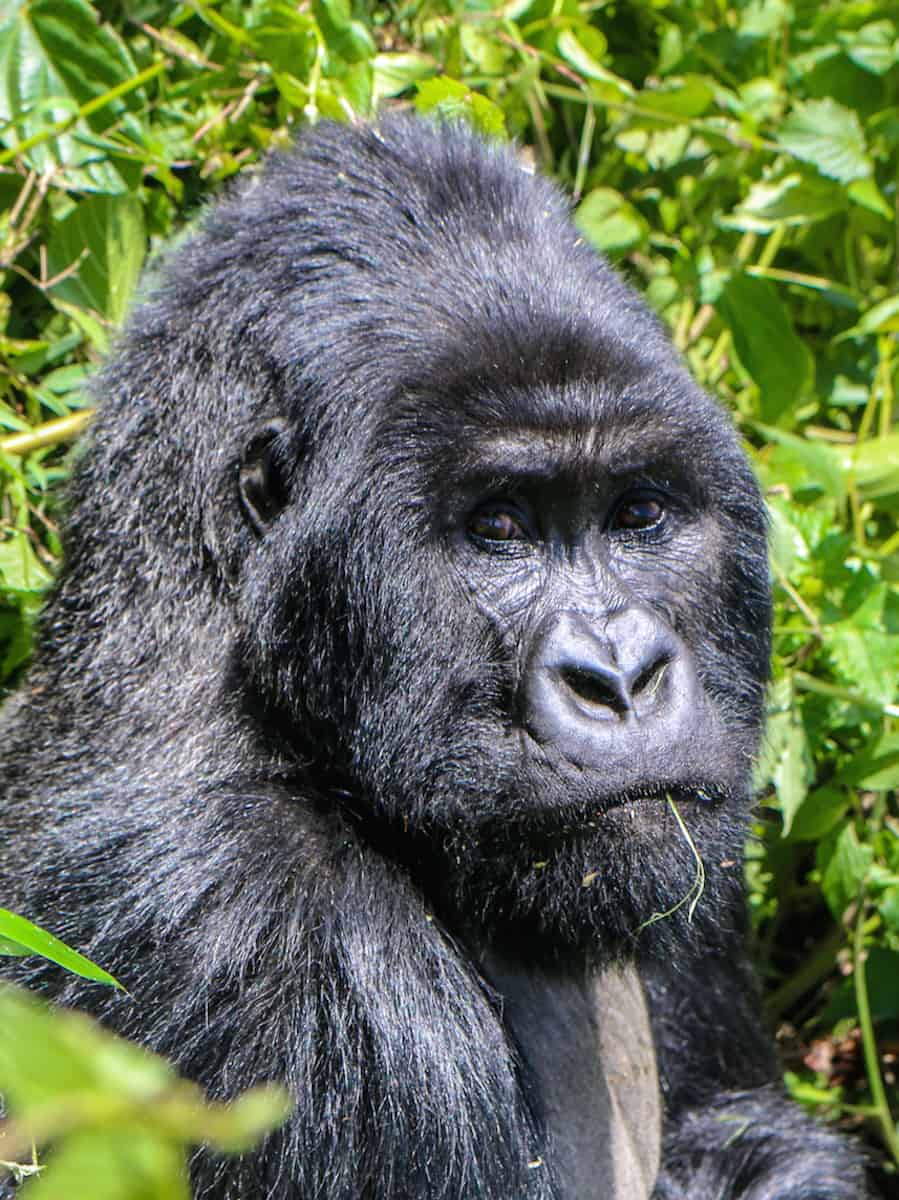 Rwanda
After 40 years of Civil War ending in the horrific 1994 genocide of nearly a million Tutsi (and Hutu sympathizers), President Paul Kagame looked to ecotourism revenue for rebuilding Rwanda. Fifteen years after taking office, Kagame's country has an impressive infrastructure– gorgeous roads, a growing economy, excellent public health system and a surprising amount of green space for a country with intense population density. The Mountain Gorillas of Volcanoes National Park (made famous by Dian Fossey) are world-renowned, with gorilla trekking limited to 80 hikers per day. But for wildlife encounters with ZERO crowds, there are exceptional alternatives. Nyungwe Forest National Park is a vast, untouched tropical rainforest whose dense canopy is hope to Chimpanzees, Colobus and more than a half-dozen other monkey species. Akagera National Park, on the eastern border with Tanzania, offers a unique African safari experience, with lions re-introduced just before our visit. And Lake Kivu, on the border with Congo, offers a serene place to wind down after a week of intense hiking in the impossibly picturesque Land of 1000 Hills. –Bret Love of Green Global Travel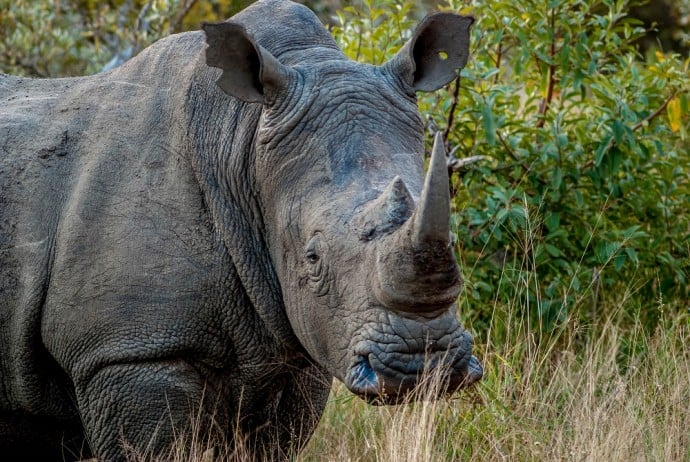 South Africa
While South Africa has a number of amazing national parks to explore, two areas stand above the rest.  The Cape Peninsula, home of Table Mountain National Park, is one of the world's great hiking destinations. This UNESCO World Heritage Site covers only 85 square miles, yet contains over 20% of the entire flora biodiversity of the African continent.  The other can't-miss destination is Kruger National Park, part of the Great Limpopo Transfrontier Park, which crosses the borders of South Africa, Zimbabwe and Mozambique. Kruger gets a large number of visitors each year, but there are a number of unfenced nature reserves bordering the park (including Sabi Sands, Timbavati and Klaserie) which receive fewer visitors and offer better wildlife-viewing opportunities. No matter where you go, from Cape Town to KwaZulu Natal, South Africa is a great country in which to experience the natural world. –Lance and Laura Longwell of Travel Addicts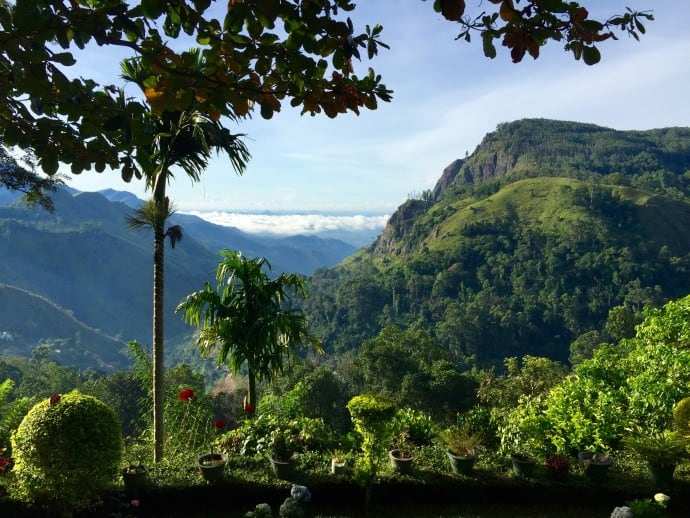 Sri Lanka
There may never be a better time to visit Sri Lanka, a teardrop-shaped country recovering from years of civil war and a brutal tsunami. Visitors have returned, but mass tourism hasn't yet overrun this offbeat Asian destination well known for its pristine beaches. It's believed that Sri Lanka's first wildlife reserve was created in the third century BC. Today, eight diverse World Heritage Sites protect culture, wildlife and natural environments. Enjoy them by stalking the endangered leopard or tracking the Asian elephant (Sri Lanka has the highest elephant density in Asia) in Yala National Park. A visit to Kandy, the ancient capital of kings, and its Temple of the Sacred Tooth Relic will plunge you into the heart of Sinhalese culture. But if it's pure unadulterated green space that you seek, head for the Central Highlands. Here, undulating tea plantations alternate with grandiose mountains, and you can let your eyes feast for as long as they'd like. –Leyla Giray Alyanak of Women on the Road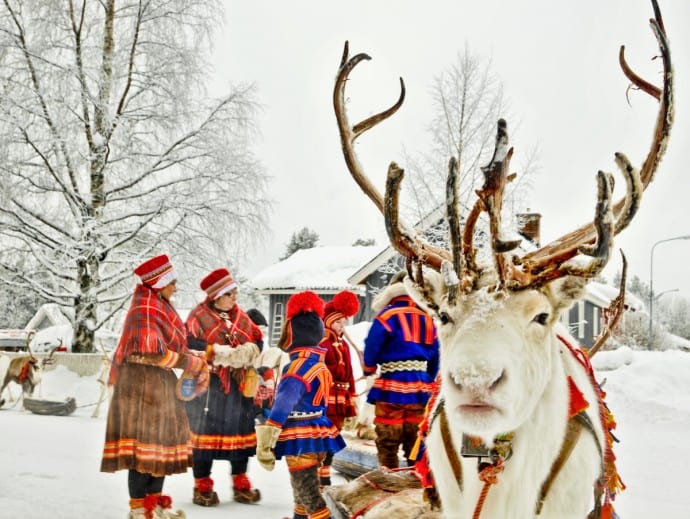 Swedish Lapland
What makes this extensive region of arctic Sweden particularly interesting is its centuries' old indigenous Sámi culture (which is inextricably tied to nature), as well as Sweden's best opportunity to catch the Northern Lights in the small town of Abisko. Every February in the subarctic town of Jokkmokk, a 410+ year old indigenous market is held, bringing in locals, travelers, and Sámi people from across the Nordics for festivals, trading, reindeer racing, and other cultural activities. In Abisko (which is considered Sweden's northernmost town), an infamous "blue hole" in the atmosphere and surrounding mountains creates its own microclimate, which means mostly clear skies for viewing Aurora Borealis regardless of surrounding weather patterns. The best spot is from the Aurora Sky Station atop Mount Nuolja overlooking Lake Torneträsk. –Lola Akinmade Åkerström of Slow Travel Stockholm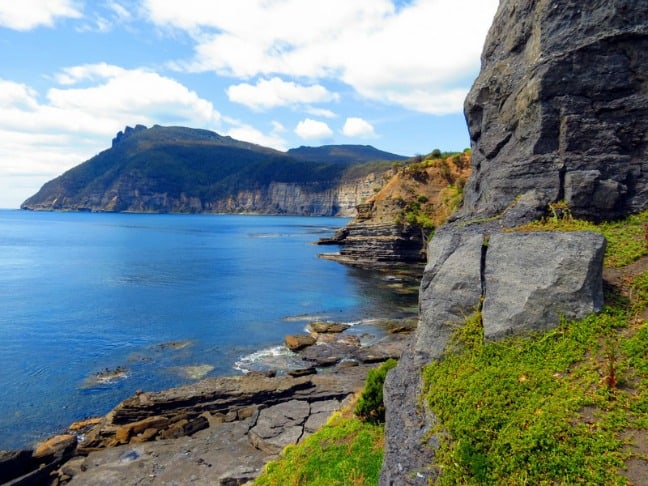 Tasmania
Often forgotten by the rest of the world, Tasmania is the small island state which sits at the bottom of Australia. Richer than any other Australian territory in terms of natural beauty, Tasmania offers travelers access to pristine national parks and secluded wilderness which includes lakes, waterfalls, forests and beaches. Hikers are drawn to stunning locations like Cradle Mountain Lake, St. Clair National Park, Wineglass Bay and Maria Island. Maria Island is a truly unique location, home to a now-thriving population of the endangered Tasmanian Devils. But Tasmania is also a fabulous destination for history buffs, adventure seekers and foodies, too. Five World Heritage Convict sites are located here (including Port Arthur), all just a short trip from the historic capital of Hobart. And the seafood and wine is some of the best in Australia. –Meg Jerrard of Mapping Megan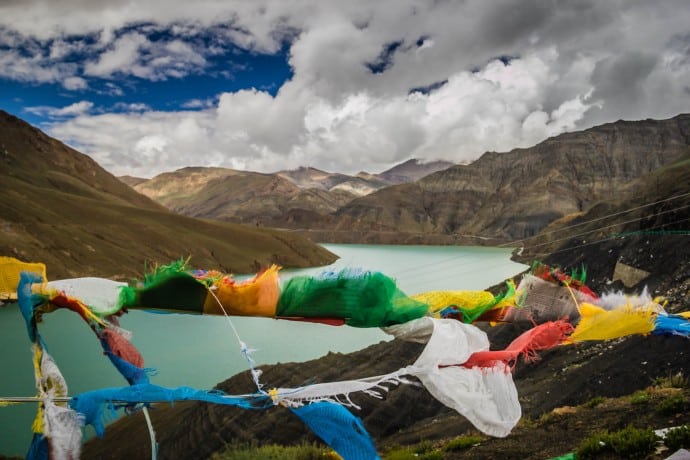 Tibet
Tibet is one of the most challenging, yet rewarding places you can visit today. No longer its own country, Tibet is an autonomous region of China that requires a Chinese visa and a handful of permits to visit. The capital, Lhasa, will keep you busy wandering the halls of ancient Buddhist temples such as the Potala Palace, Drepung Monastery and Jokhang Temple, which are still occupied by devotees of the Dali Lama. Scattered across the region are sacred spots that overlook natural wonders you only see in magazines. Must-see spots include Lake Yamdrok, Mount Kailash, Kharola Glacier, Qomolangma National Park, Rongbuk Monastery and Mount Everest Base Camp. There aren't many places on Earth where you can feel as close to nature as you do on "the roof of the World." Tibet feels like a land lost in time, and getting off a plane here is like stepping into a different world. Although occupied by China, Tibet's people hold on to their heritage, wear traditional dress and continue the customs that have drawn adventurers to this region for centuries. –Lina & David Stock of Divergent Travelers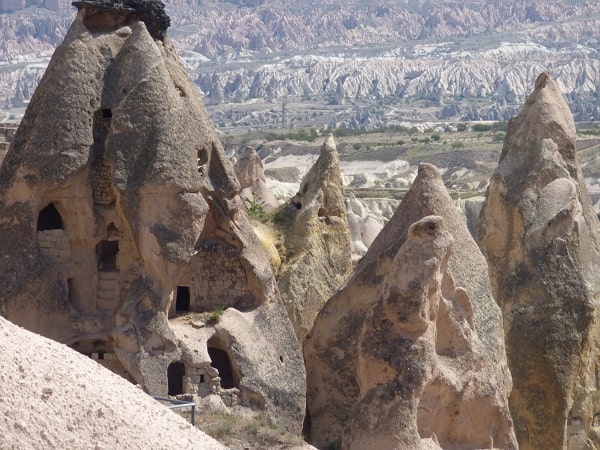 Turkey
The land of the Turks is a mystical realm with gorgeous landscapes, endless history and mystery, and a fascinating people full of stories, warmth, and gusto. Driving into Cappadocia is like morphing into a fairytale world from thousands of years ago. This captivating UNESCO site's caves take your breath away. Equally dazzling are Istanbul's Sultan Ahmed Mosque (known as the Blue Mosque), which was built in 1616, and Grand Bazaar, whose original construction dates back to 1455, right after the Ottoman conquest of Constantinople. To escape to a time-warped historical gem, meander the hilly streets of Sirince, feel the mosque prayer chants vibrating off the mountains, and visit the Roman city of Ephesus, a UNESCO site. For more laid-back and natural attractions, you can walk the cobblestoned streets of ancient Ayvalik, revel at the enchanted shores of Fuco, or get lost on the Dalyan River. To delight all of the senses and satiate your desire for history, culture, and natural beauty, treat yourself to sacred Turkey!  –Gabi Klaf of The Nomadic Family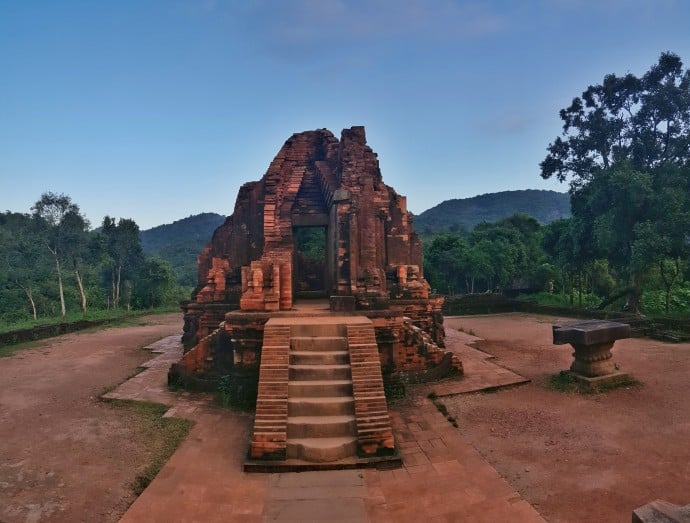 Vietnam
Vietnam soared to the top of many adventurers' bucket lists after the 2009 discovery of the Son Doong Cave, which overtook Borneo's Deer Cave to become the largest recently discovered cave in the world. Over 104 km of caves and 800 vertebrate species are found in the UNESCO World Heritage Site of Phong Nha-Ke Bang National Park. To the North you'll find solar-powered Halong Bay tours and Cat Ba Island, half of which is a National Park that's home to the endangered Cat Ba Langur (visit the Cat Ba Langur Conservation Program HQ at the park) Head south to Hoi An for the UNESCO-approved My Son Sanctuary, a unique culture that belonged to the Champa people between the 4th & 13th century. Just outside of Hoi An is the Cam Thanh Ecological Village, where you can float on a Coconut Basket Boat for a uniquely local experience! –Mica Ivealis of Travel This Earth
If you enjoyed our post on 2016's Top Travel Destinations, you might also like: 
Best Photos of 2015: Our Epic Year in Review
2015's Top Travel Destinations
The Benefits of Ecotourism: 20 Travel Bloggers on the Importance of Nature Travel
10 Eco-Friendly European Islands For Your World Travel Bucket List
10 Exotic Islands For Your World Travel Bucket List
10 Uncrowded National Parks For Your World Travel Bucket List
10 Off The Beaten Path Ecotourism Destinations For Your World Travel Bucket List 
The Best Coffee in the World: A Gourmet's Guide
What is an Eco Lodge? A Guide to "Green" Accommodations
Easy Ecotourism: 10 Simple Steps to More Sustainable Travel