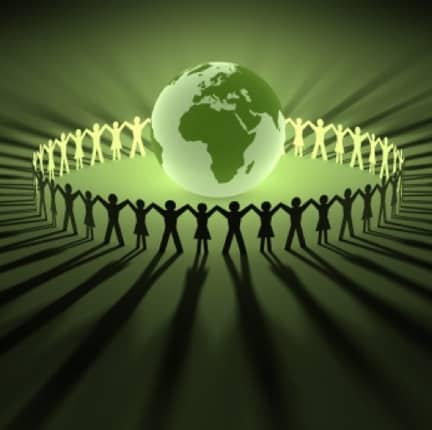 TRAVEL BLOGGERS GIVE BACK
Use Your Blog To Make a Difference!
Last night, while watching a great documentary called Becoming Santa, I was struck by an intense desire to give more of myself this holiday season. While we're hardly what you'd call well-off financially, we do try to give a little to our favorite charities every year, from World Wildlife Fund and the Sea Shepherd Conservation Society to a friend's church that builds orphanages in Africa.
But last night I found myself wondering, "What else could we do to help make the world a better place this holiday season?"
Thus, the idea for Travel Bloggers Give Back was born. The concept is simple: We will use our time and energy to convince as many travel bloggers as we possibly can to post stories on their sites between now and Christmas Day about their favorite charity organizations. The goal? To use the power of our collective voice to convince our readers to give whatever they can to the charities nearest and dearest to our hearts.
Want to take part? Here's what you need to do:
1) Let Us Know You're Participating
Leave a comment below or hashtag #TBGB on Twitter (we're @GreenGlobalTrvl) to let us know you want to lend your voice to the cause. We will immediately put a link to your website on our "Our Favorite Sites" page under a special Travel Bloggers Give Back section (reciprocal links appreciated, but not a requirement).
2) Post Something!
The story should include information about the charity's history, mission, what they use donations for, and why they're personally important to the blogger, with a link at the end to the donation page on the organization's website. We'll be posting one charity spotlight per week between now and Christmas, but every blogger can do as many or as few posts as they want.
3) Spread the Love!
Share your stories via Facebook, StumbleUpon and Twitter (making sure to hashtag #TBGB so everyone participating can see them). We will promote every single TBGB post via our social networks, and ask everyone participating to do the same.
Imagine the attention we could draw to various charitable causes! Imagine the money we could help raise! Imagine the impact it could have in establishing bloggers as people who care enough about this world we travel to use our clout to help make it better! We think it will be win-win for everyone involved, and very much in the spirit of holiday giving. Like the Whos down in Whoville, let's raise our collective voice to help start a Movement of Giving! –Bret Love
If you enjoyed reading TRAVEL BLOGGERS GIVE BACK: Use Your Blog To Make A Difference, you might also like:
Water.org's Mission To Bring Fresh Water To The World
Sea Shepherd Conservation Society Fights For Marine Life
Heifer International Works To End Global Hunger
To Write Love On Her Arms Helps Those Struggling With Depression