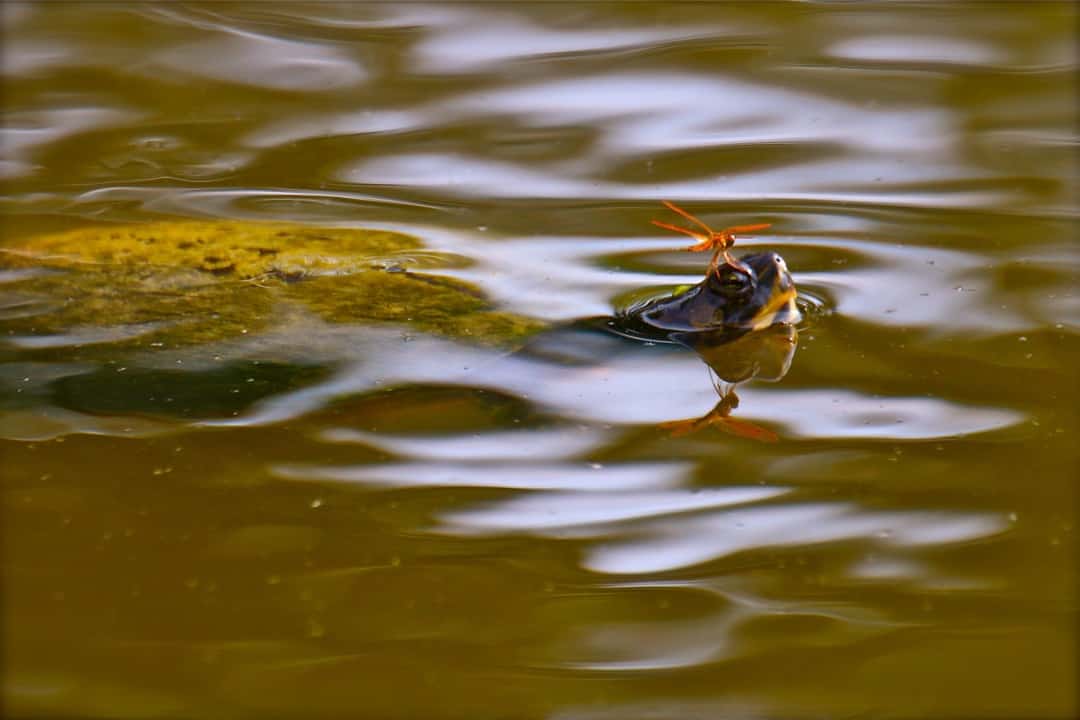 Turtle & Dragonfly in Sanibel Island, Florida
As an insatiably curious world traveler who rarely visits the same place twice, it's odd to have the sort of connection that keeps drawing me back to Sanibel Island, Florida over and over again.
I've been there at least 15 times since my first visit in the early '90s. I know the island so well that I can recall its changes over the last two decades– the massive Australian pines that were felled by Hurricane Charley in 2004, the old drawbridge that used to cause long waits when crossing the Causeway from the mainland, and old school businesses (R.I.P. McT's) that have gradually been replaced with newer, flashier establishments.
When I first started going to Sanibel, I was shocked and amazed to discover that you could usually count on seeing Alligators in the tiny swamp right next to the historic Bailey's shopping center, which was opened in the late 1800s. You'd most often spot them lurking in the middle of the water, still as statues, their foreboding eyes watching for prey. But occasionally you'd see them right along the bank, less than 20 yards from the movie theater parking lot.
I've heard stories of people being caught feeding them, of small dogs snatched from their owners as they walked along the shore, and of gators being moved deeper into the swamp to avoid human contact. I haven't seen gators in the swamp for years. But I still visit the area every time I'm in Sanibel Island, because you never know where wildlife may turn up.
And so it was that I found myself walking along the fringe of the swamp on a recent evening. I was looking for gators right around sunset when I saw this Turtle surface in the water about 15 yards away. As he stared at me, this big orange Flame Skimmer Dragonfly landed right on his head. I snapped the photo with my 500mm lens, and before I could click the shutter a second time he was gone.
It was a perfect moment of serendipity: Not the Alligator I'd hoped for, but a reminder that Nature adapts to change and brings with it sweet surprises if you keep eyes and mind open.  –Bret Love
Our trip to Sanibel Island was hosted by the Lee County Visitors Bureau. But we will never compromise our obligation to our readers. Our opinions remain our own.
If you enjoyed this post on Sanibel Island, Florida, you might also like: 
FLORIDA: Sanibel Island Eco Activities
FLORIDA: Swimming with Manatees in Crystal River
FLORIDA: Sanibel Island, Our Favorite Place in the World 
MEXICO: Snorkeling With Sea Turtles in Akumal
DOMINICA: Sea Turtle Conservation