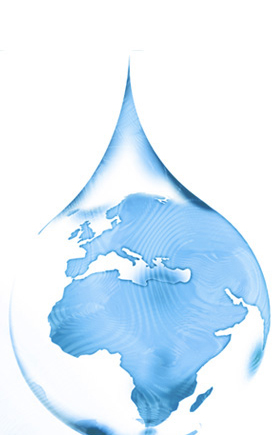 Water Saving Tips
So now World Water Day is over and those of us who can have donated our money, time and/or influence to help organizations such as Water.org in their mission to bring potable water to even the most impoverished of developing nations. What next?
While big annual events serve as great reminders of the global water crisis we all seem to forget about, there are simple water saving tips each of us can use to not only help conserve water for the planet, but also to conserve cash for our wallets. Here are some simple suggestions, most of which cost little or nothing!
• Hit The Showers–  A full bath can take 70 gallons to fill, while a 5-minute shower uses just 10-25 gallons. Better yet, shower with your spouse and together you'll save nearly 100 gallons of water!
• Let It Flow, Slow & Low- Installing a low-flow shower head costs $20, but this simple screw-on attachment can reduce water usage by 50-70%! Better still, Lifehacker.com offers a DIY shower shutoff valve, allowing you to cut the water off while you get soapy without having to re-tweak your temperature.
• Replace Your Porcelain God- Any toilet manufactured before 1992 uses at least 3.5 gallons per flush. Modern toilets use less than 1.28 gallons, saving 60% of the water. A new toilet may cost a few hundred bucks, but it will save you several thousand dollars in water consumption over its lifetime. (Note: adding a brick to the toilet tank will help save even more!)
• Go Au Natural- According to the EPA, a typical single-family home uses 30% of their water on irrigation to water their lawn. In many cases, more than half of that water is being wasted due to evaporation and runoff caused by overwatering. Instead of high-maintenance lush green lawns, consider using the natural landscaping of your region, or at least creating an edible garden to offset your water usage.
• Refuse Not To Reuse- A big part of our water problem isn't just that we over-use, but that we don't make the most use of the water we have. You can put a bucket in the shower to catch the grey water, then use that to flush your toilet. My grandmother used to wash her dishes in a plastic bin, then pour the nutrient-rich water over her plants.  And rain water catchment systems can be as simple as an open barrel set below a drain pipe with a fine screen to keep insects out.
Saving water, and saving money in the process, is simple. It's replacing our precious planet and its natural resources that's hard…  –Bret Love
If you enjoyed our Water Saving Tips, you may also like:
Water.org's Mission To Bring Fresh Water To The World
INTERVIEW: Water.org's April Rinne
World Water Day
China is Running Out of Water