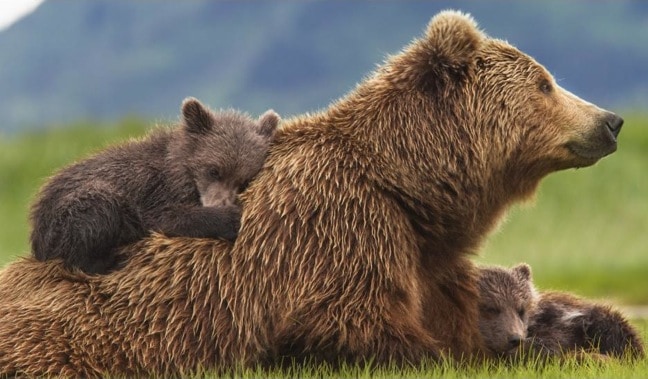 BEARS Movie Review
Another Winning Documentary from Disney Nature
I freakin' love Bears. I've had four of them tattooed on my body. I've traveled to Denali National Park, Churchill and Alligator River National Wildlife Refuge just to see grizzlies, polar bears and black bears in the wild. Each time I see them up close, I become more certain that bears are my spirit animal. But you don't need to be an ursine aficionado to love the new Bears movie from Disneynature.
Though most people may not remember it today, Walt Disney Productions set the standard for wildlife documentaries more than 60 years ago.
Between 1948 and 1960, the studio released 14 True-Life Adventures nature films: Three of them (1953′s Living Desert, 1954′s Vanishing Prairie, and 1958′s White Wilderness) won the Academy Award for Best Documentary Feature, while five others (including a 1953 gem called Bear Country) won Oscars for Best Live Action Short Film.