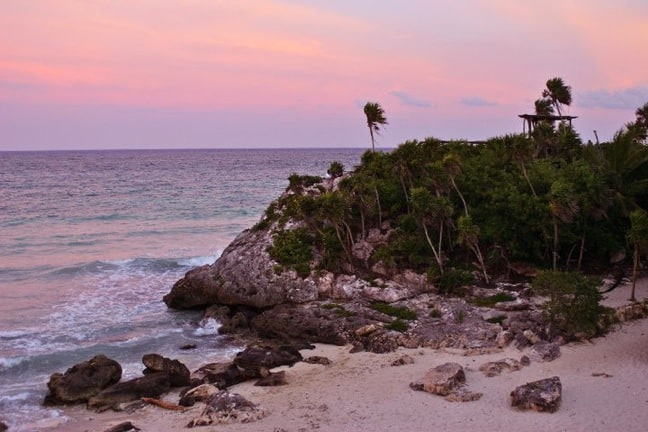 7 Awesome Cancun Ecotourism Attractions to See at TBEX
Tomorrow morning Mary & I leave for our appearance in the Opening Keynote Session at TBEX (a.k.a. Travel Bloggers Exchange), in Cancun, Mexico. It'll be our first-ever travel blogging conference, but our third time visiting the Riviera Maya in the last five years.
I'll admit to being both nervous and excited about it: Though I've attended major events such as SXSW and the Toronto Film Festival numerous times as a journalist, speaking on stage is a different story. Fortunately I'll be getting to interview one of my personal heroes, Ecotourism pioneer Dr. Martha Honey, founder of the Center for Responsible Travel and Travelers Philanthropy, a non-profit founded to help travelers give back to community conservation and sustainable development projects.
None of this would've happened if it hadn't been for the huge controversy over the Cancun CVB offering Swim With Dolphin Tours to visiting bloggers as part of the official TBEX Fam Tours. When the most popular blogger in the world, Nomadic Matt, suggested bloggers boycott TBEX unless they canceled the tour of the dolphinarium– which many of us eco-friendly folks think are cruel and inhumane- there was a standoff, with neither side seemingly willing to budge. Fortunately, having worked with the CVB Cancun before, we were able to work diplomatically to get the tours cancelled.
The irony that the all-inclusive hotel the conference is in and the location of the Opening Night Party both offer captive cetacean tours is not lost on Dr. Honey or I. But we've agreed that the Big Picture– getting to talk about the importance of responsible ecotourism, and of bloggers covering these types of issues in their work– allows us to educate and inform the key travel industry influence in a way that could help make a difference. I mean, just imagine if even half of the bloggers attending TBEX started writing about Sustainable Travel issues regularly?
So in that spirit of focusing on the positive and encouraging people to celebrate the beauty of nature and cultural conservation, we thought it'd be fun to share seven of our favorite Cancun ecotourism attractions. Check out the videos!