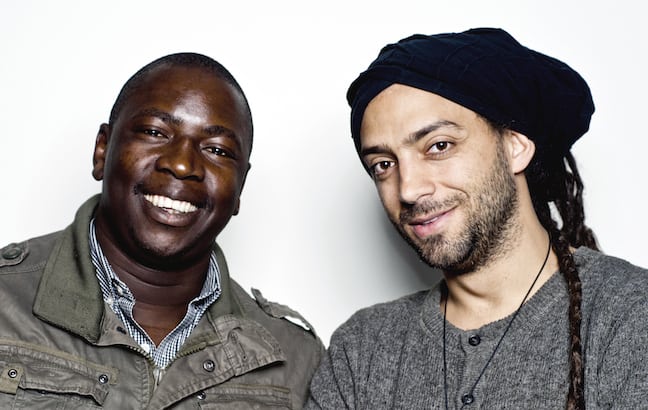 African Muslim + Israeli Jew= The Touré-Raichel Collective
An Israeli Jew and a West African Muslim walk into an airport… It may sound like the opening line to a joke, but it's actually the story behind the unique musical fusion known as the Touré-Raichel Collective.
After a chance encounter at a Berlin airport in 2008, Israeli singer-songwriter Idan Raichel and Mali's Vieux Farka Touré (the son of legendary singer-guitarist Ali Farka Touré) became friends, jammed together, and eventually formed a band. Their music blends West African rhythms and Israeli melodies, with Touré's bluesy guitar and voice creating a musical dialogue with Raichel's improvised piano.
We caught up with the duo just before the release of their second album, The Paris Session, to discuss their unlikely partnership, the sociopolitical relevance of their union, and the universal language of music. Click on the video below to listen to their infectious music as you read their inspiring story.