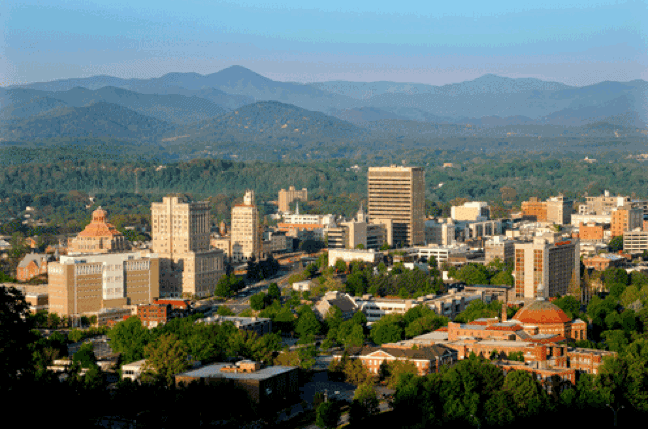 Asheville's Great Green Restaurants Scene
We didn't know much about Asheville, North Carolina– much less its Green Restaurants– despite it being just a 3-hour drive from our hometown of Atlanta. But when we decided to stop there to visit our friends Cristina and Hal of Travel For Wildlife en route to the Outer Banks last month, the folks at Explore Asheville were delighted to educate us about the mountain town's eco-friendly awesomeness. In retrospect, we're glad they did.
As it turns out, Asheville is the greenest dining destination in America. Out of 80 members in the Asheville Independent Restaurant Association, 17 are certified as green restaurants by the Green Restaurant Association (GRA), the nation's leading authority on the subject. Their certification standards for green restaurants are pretty intense, grading them on everything from energy consumption and chemical pollution reduction, to water efficiency and waste reduction, to sustainable food and furnishings. In order to maintain their ranking, green restaurants must continually improve sustainability year after year.
Since we were only there 2 days, we only had a chance to visit 3 of Asheville's green restaurants. But we loved the city's laid-back "Greenwich Village in the Mountains" vibe so much, we're already planning a return trip later this year. Read on for our reviews of Bouchon, The Green Sage Cafe, and Posana…