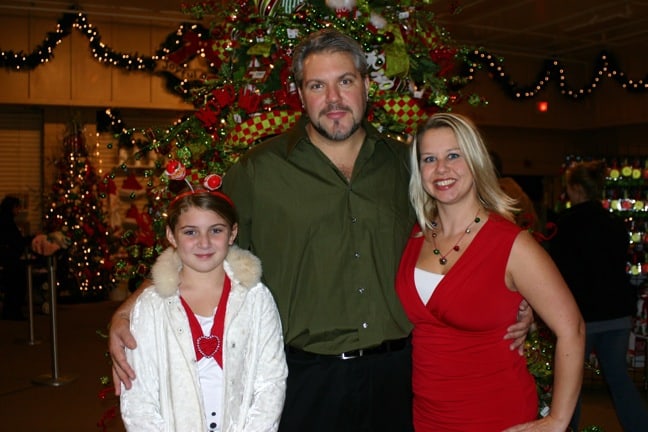 We Love Christmas!
Tips, Recipes & History of Our Favorite Holiday
Thanksgiving has always been a special day for me for a variety of reasons, not the least of which is the fact that my family has always considered the appearance of Santa Claus in the Macy's Thanksgiving Day Parade to be the official start of the Christmas season. As anyone who knows me will tell you, I absolutely LOVE Christmas, and especially the story of Saint Nicholas: I do my best to embody his spirit of giving throughout the year.
Though we're not what you'd call religious, Mary, my daughter Alex and I tend to go all out in decorating our home for the holidays. We do our best to stay "Green" by buying real trees rather than plastic ones, reusing wrapping paper, buying energy-efficient LED lights, shopping from independent retailers rather than chain stores, and making many of our own Christmas gifts. But overall, we're pretty traditional in our celebration of the season, from Mary's antique Elf on the Shelf doll to the classic Christmas music we tend to listen to while decorating the tree.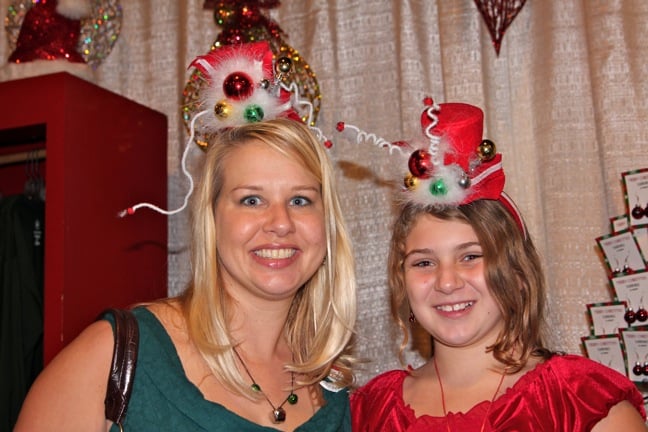 This year's holiday season will be an unusual one for us: Never before have we traveled between Thanksgiving and Christmas. Unlike a lot of our fellow bloggers, we are not nomadic, round-the-world adventurers. The concept of home is extremely important to us and, when traveling, we always feel torn, missing my daughter, our dog Huckleberry (who's part Aussie Shepherd and part Beagle), our family and friends, and the simple comforts of being in our own space.
These conflicting feelings are more powerful than ever as we plan for our 2-week trip to Patagonia and Antarctica. On the plus side, we know without a doubt it will be the adventure of a lifetime, allowing us to see incredible things we would never have gotten a chance to see without GGT's success. But while we're grateful for these opportunities, we know we'll be missing home like crazy, especially because we usually we spend a lot more quality time together during the holidays.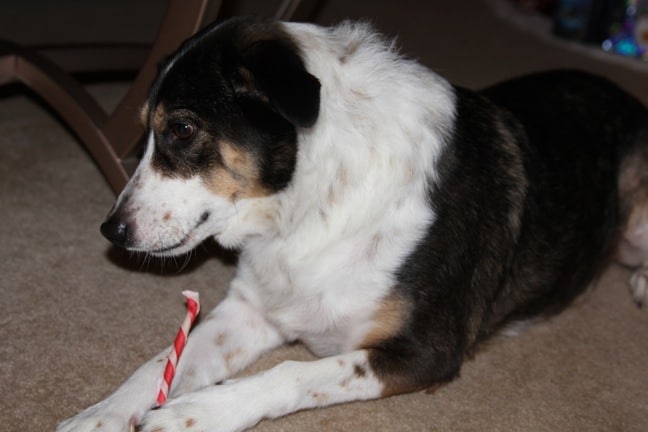 So this year we're doing things a little differently. We decorated our home for the holidays last week– a week earlier than usual. Where we usually check out Christmas light displays such as Lake Lanier Islands' Magical Nights of Lights in December, instead we're going tomorrow. We won't be getting our tree until we get back from the trip, but we've already got more than half of our presents wrapped and stacked by the fireplace. And we've already started baking tasty homemade goodies to help kick-start our holiday spirit (Alex is baking an Apple Spice Cake as I write this).
We know a lot of people have had a tough 2012, and it may be a little more difficult than usual to get into the Christmas spirit this year, so we wanted to share some of our favorite Christmas-related posts with you. Whether it's the recipes of our Global Cuisine section, the Go Green Tips for a more eco-friendly holiday, or our trivial tidbits about the History of Santa, we hope these stories will inspire everyone to embrace this season of giving and fellowship.  -Bret Love
GLOBAL CULTURE: History Of Santa Around The World
GO GREEN TIP #39: Real Vs. Fake Xmas Trees, Which Are More Eco-Friendly?
GO GREEN TIP #42: Homemade Christmas Gifts
GO GREEN TIP #46: Be A Green Santa
GO GREEN TIP #48: Recycle Christmas Items
GO GREEN TIP #81: Top 5 Tips For A Green Christmas
GLOBAL CUISINE: Bret's Christmas Balls
GLOBAL CUISINE: Christmas Lebkuchen a.k.a. Gingerbread (Germany)
GLOBAL CUISINE: Leftover Turkey Calzone (Italy)
GLOBAL CUISINE: Pumpkin Spice Flan (Cuba) 
GLOBAL CUISINE: Mary's Oatmeal Fruitcake Christmas Cookies