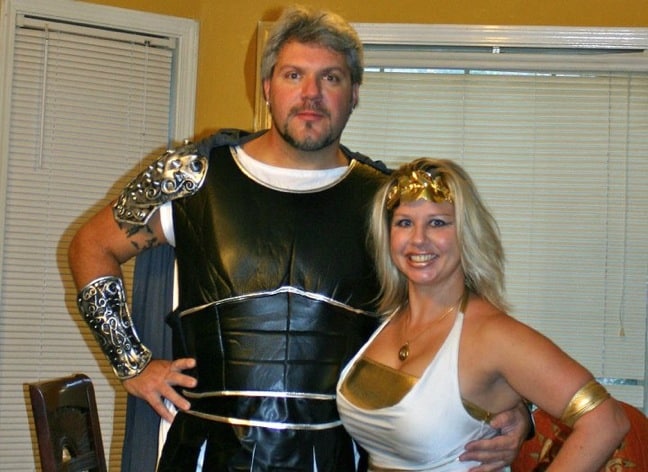 40 Fascinating Facts You Might Not Know About Bret & Mary
Remember MySpace? One of our favorite things about the pre-Facebook social media maverick was the getting-to-know-you memes that seemed to get passed around among friends on a daily basis. In our ongoing mission to let you get to know you the real people behind the passionate ecotourism/conservation advocacy, we wanted to share some details from our respective personal lives. So here are 40 fascinating facts you might not know about us– some funny, some sad, and some just plain odd. To paraphrase the Ghost of Christmas Present from Dickens' classic A Christmas Carol, "Come in, and know us better!"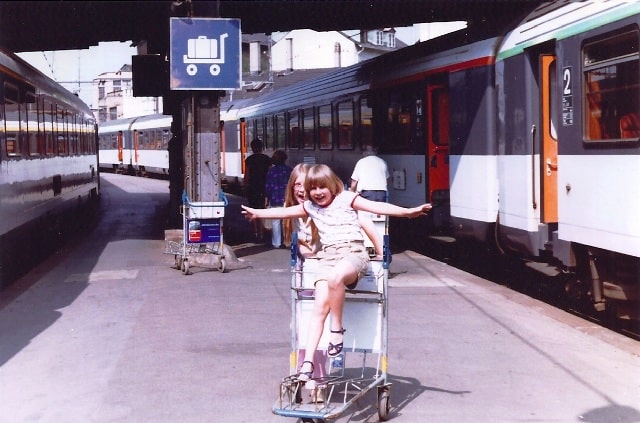 20 Fascinating Facts About Mary
1) I was born in Staten Island, New York, and lived there until I was 14.
2) Because my family had a French graduate student who worked as my au pair, my first language was French. I remember none of it now, despite studying the language in high school.
3) I wore braces for 7 years, from ages 7-14. Before that, I could put a finger between my two front teeth. It was an awkward era, but now my teeth are perfect!
4) For summer vacation, my parents took off from work every Wednesday to take my sister and I into New York City to visit museums, art galleries, theatre, and amazing ethnic restaurants.
5) My dad worked for Swiss Bank, so our first family trip overseas was one of his work trips, to Switzerland and France when I was 8.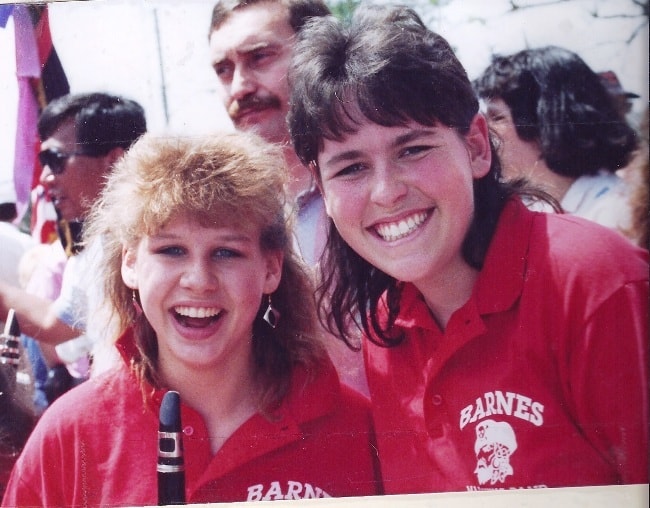 6) I'm still close to Maureen, my best friend from middle school in New York.
7) I've almost gotten into fist-fights twice in my life. The first time was in middle school, when a girl put gum in my hair. The second was 6 years ago, when a woman tried to steal my (now ex-) husband.
8) My parents divorced when I was 14, the year I entered high school, and my mom moved my sister and I down to Atlanta because her sister lived here at the time.
9) I had the accent, hair and make-up of a NY/Jersey girl at the time (think Jersey Shore), and swore like a sailor. It took 18 months to lose the accent, but within a year I was wearing floral dresses and pearls.
10) I joined the high school marching band and played clarinet for 4 years, but I hated it. I only did it to have a social group I could fit into.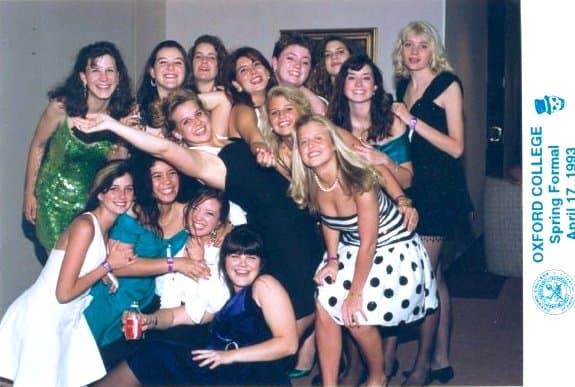 11) I spent my first two years of college at a small school with only 500 students. I'm still extremely close with most of the people I met there.
12) Several good friends from college went on Spring Break to Virginia Beach, where one of them, Jen, left with two Navy SEAL trainees and was murdered. Her tragic death inspired me to grab life by the horns, because it reminded me how short and precious life is.
13) My first big trip as an adult was a month-long vacation in India, where 5 friends and I stayed with one of the girls' extended family. That's when I discovered I was a die-hard travel-lover.
14) My second big trip as an adult was to Ireland, on St. Patrick's Day, the following year. Imagine two cute young blondes, hanging out on a pub crawl/bachelor party with drunky, rowdy soccer fans…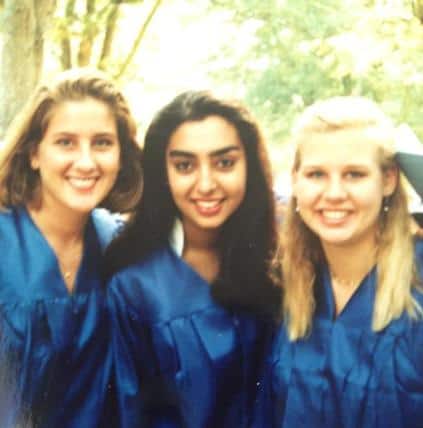 15) I love to dance, especially retro swing dance, and went to clubs weekly during the late '90s.
16) I have a degree in Pyschology, and worked for 10 years doing personality assessments for corporate clients. I gave Bret an informal assessment of himself on our 5th date.
17) I've dabbled in painting and pottery, and one of my paintings hangs on our living room wall.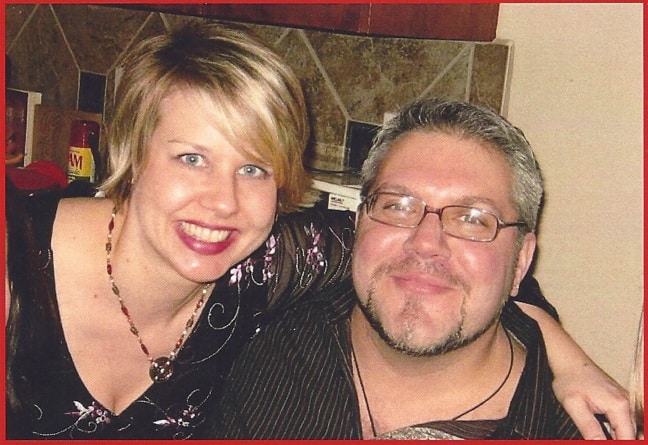 18) Bret and I met at a Universalist Unitarian Church Christmas party I threw at my house in 2008. I was just coming off a painful separation, and had only been dating for 5 days when we met.
19) I moved in with Bret 14 months later, after my mother was hospitalized (she's OK now), a tree fell on my house (it's OK now), and a wanted rapist was arrested in my front yard. Clearly, the Universe was trying to tell me something.
20) I'd always dreamed of having a family, a dog, and a partner I could go on travel adventures and cultural experiences with. I just never believed I'd find a way to make it all happen, and it took me until I was 35. Sometimes it really does pay to remain open to possibilities and take the unconventional path.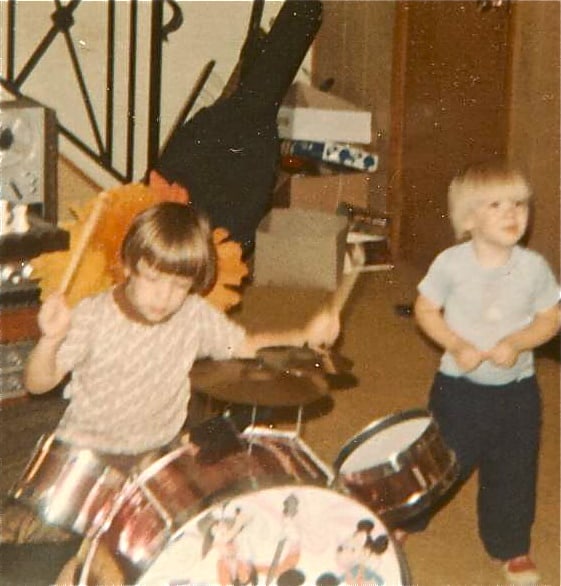 20 Fascinating Facts About Bret
1) I was born in Atlanta, Georgia, and have never lived more than 30 miles away from the hospital in which I was born.
2) My father was drafted into the Army during Vietnam, and had to go AWOL to witness my birth. He left to go overseas the same day, and I didn't see him again until I was nearly 2 years old.
3) My real name isn't Bret; it's Burton. I was named after my great-grandfather, who was still alive at the time. Bret was a nickname suggested by my aunt, and I've been called that since the day I was born.
4) After attending Montessori School, I skipped first grade completely. Since I was born in late June, I was always 2 years younger than many of my classmates. I was allowed to take college-level AP courses in 9th and 10th grade because I got bored easily.
5) My first trip abroad was a 3-week tour of Italy with the Atlanta Boy Choir when I was 11. It included 15 cities in 21 days, and performances for the President of Italy and Pope John Paul II (in the Vatican).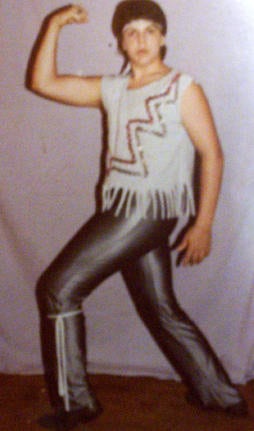 6) I was given a scholarship to a local dance company when I was 14, despite having no dance experience. I took 10+ hours of classes weekly, including ballet, jazz, acrobatics and breakdancing.
7) I grew up in an urban neighborhood that was 98% black by the time I got to high school. When I was 15, we moved to 32 acres in the country, with a majority-white school. Talk about culture shock! My GPA that year dropped from 3.6 to 2.5 due to constant bullying.
8) I idolized Duran Duran as a teen, and even dressed like them (hence the bullying). After I rebelled, discovered punk rock and grew 3 inches over the summer, I looked more like John Bender from The Breakfast Club.
9) I started my first rock band, Young Captain, when I was 18. I was the lead singer, and we did cover songs ranging from Led Zeppelin and Van Halen to the Clash and R.E.M.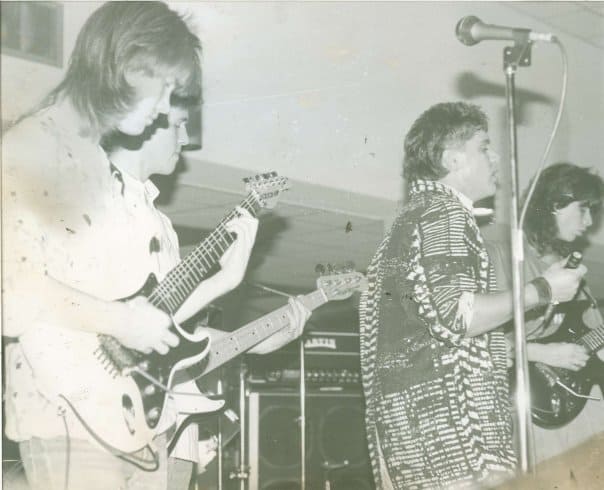 10) After I dropped out of college and left home at 18, I became a serious club kid. My friends and I used to go out dancing 2-3 nights a week, primarily at nightclubs that played alternative music. By that point, I looked like a cross between Glenn Danzig and Robert Smith of The Cure.
11) I was homeless for several months when I was 19. I slept on the floor of a friend's comic book shop, on friends' couches, and on a train car, until my aunt helped put me up in a boarding house so I could get back on my feet.
12) I paid my way through college by working in restaurants for 8 years (before, during and after college), and managed 3 different pizza places. Now, I ALWAYS tip 20% minimum for good service.
13) I was once held up at gunpoint at a restaurant, but the guy was so quiet our customers didn't even know it. The manager and I later identified the perp (who was wanted for several crimes), and he went to prison for 20+ years.
14) I got my first tattoo– of a Native American shaman from the cover of National Geographic– when I was 23. I originally got it primarily to cover self-inflicted scars from my late-teen depression. But the more tattoos I got, the more I liked them. I now have 6, all of Native American or Celtic art.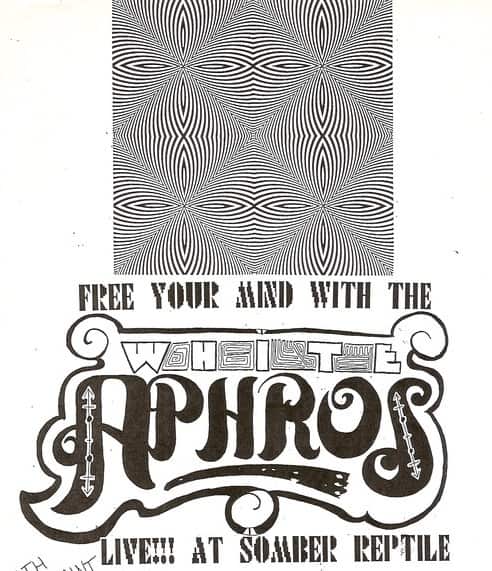 15) I'm a big fan of hip-hop, and had my own hip-hop/noise-rock band, The White Aphros, in the '90s. In 2000, I was hired by Sprite to put together a compilation of Atlanta hip-hop for a web-based project. They bought two of my songs, which were released under my rap pseudonym, B. Love.
16) After my tour of Italy at age 11, I didn't leave the country again until I was 30 years old, when I set up my first press trip as a travel writer (to Costa Rica).
17) I am a huge fan of the TV show Survivor. I actually filled out the lengthy application to appear on the show's second season, but withdrew after I found out my then-wife was pregnant with our daughter.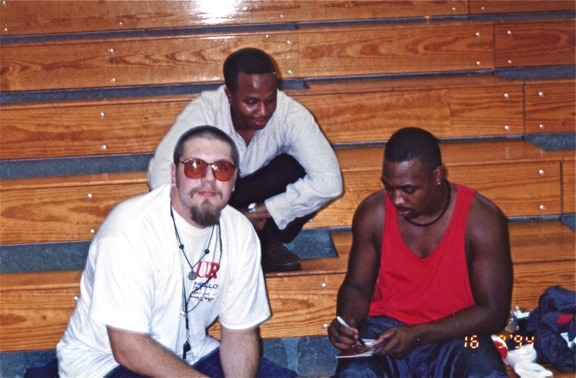 18) I've interviewed 1000+ celebrities. The first was Chuck D of Public Enemy, my favorite rapper. The first time I traveled to cover a movie press junket, I interviewed Denzel Washington, Meg Ryan and Matt Damon back-to-back in DC, for Courage Under Fire.
19) After my divorce in 2004, my dating life was a mess. With profiles on multiple dating sites, I went out with 100+ women over 4 years. One of them, Stefanie, who became a really close friend, introduced me to Mary.
20) All my life, I've had a policy not to date someone I work with. So its ironic that Mary and I now live, work and play together 24/7/365… especially because we rarely argue. She has definitely changed forever my definition of the word "partnership." –by Bret Love & Mary Gabbett
If you enjoyed reading 40 Fascinating Facts About Us, you might also like:
Bret & Mary- A Story About Love (How Green Global Travel Was Born)
Our Happy Place- A Celebration of Stay-cations
How Mary Conquered Her Fear of Water (& Learned to Love Scuba)
There's Something About Mary: A Birthday Ode to Love
How I Became A Professional Writer