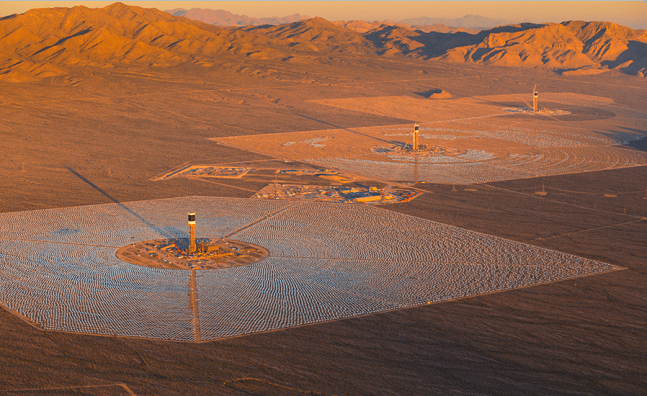 5 Incredible Eco-Friendly Initiatives
That Will Change The World
As our modern world evolves, it's always great to see new eco friendly initiatives and technology being released that help our world stay that little bit greener. We may not have cars fueled on garbage yet, as Back to the Future predicted, but there have been a number of recent projects that should help us on our way to becoming a greater, greener society. Here are 5 incredible ideas that will change the way we live, work and travel.
SOLAR POWER IN NEVADA
NRG Energy CEO David Crane has spearheaded the development of the largest solar plant in the world, located just south of Vegas in the Nevada desert. The initiative, known as the Ivanpah Solar Thermal Energy Project, cost around $2.6 billion, but the results should provide enough emission-free energy to power 200,000 to 250,000 homes, and it has created over 2,000 jobs in the process. There's been a lot of thought put into the placement of the plant, and Crane explains that Nevada is one of the few places in the USA where it's possible to put it due to its high level of sun exposure and extremely flat lands. Sometimes it feels like we're not getting very far in using solar energy to its full potential, but the amount of carbon this clean energy project will offset is definitely a HUGE step in the right direction.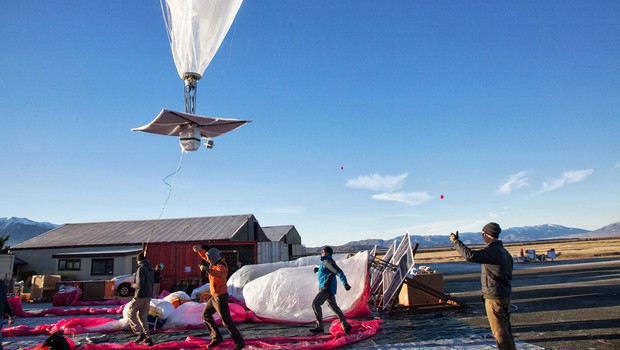 GOOGLE'S WI-FI BALLOONS
In 2013, it's hard to imagine that almost two-thirds of the world's population still lives without Internet access. But Google has a plan to change that with Project Loon, a global network of high-altitude balloons that will fly around the stratosphere and use radio technology to provide internet connectivity to people in remote rural locations. The electronics on the balloons are powered by a range of solar panels on the device, and they should provide Internet connectivity within a 40km radius of their location. Experimental piloting starts later this month, when 30 balloons will be released over Christchurch and Canterbury, New Zealand.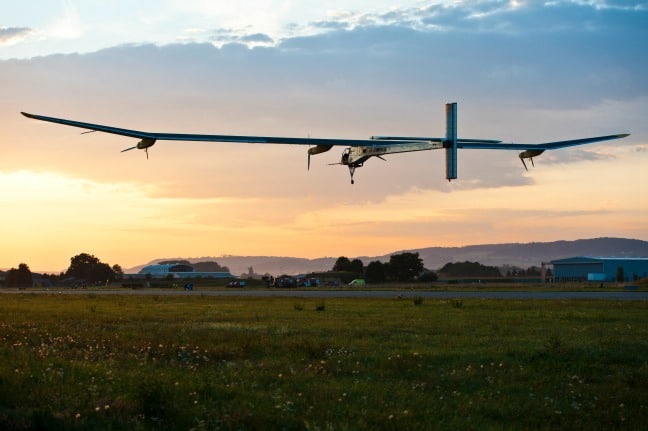 AIRPLANES USING ALTERNATIVE ENERGY
After lagging behind Europe for several years, U.S.-based airlines are now getting into the biofuels industry. The historic problem for airlines has been that biofuels were expensive compared to fossil fuels. But United Airlines recently announced plans to buy 15 million gallons of the stuff over the next three years from AltAir Fuels, which now offers more competitive prices. These biofuels will be used on UA flights departing from Los Angeles starting early next year.
Even more impressively, last week a solar-powered aircraft successfully traversed the United States without the use of any fuel whatsoever! The Solar Impulse has 11,000 solar cells attached to its gigantic wings, and made a safe landing at New York's JFK Airport on July 6 after taking off in San Francisco back in May. Although the plane didn't make the journey in one straight flight (making five stops along the way), it's still a revolutionary achievement that could change the future of flight in years to come.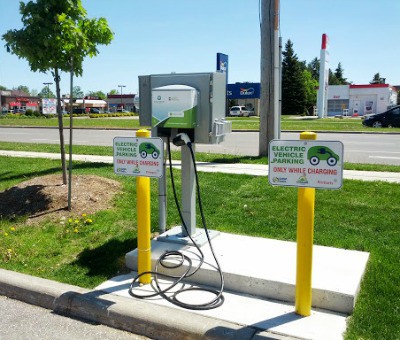 ELECTRIC CAR ROAD FROM VERMONT TO QUEBEC
Plans for a new electric car corridor running between Burlington and Montreal will allow people with electric cars to stop off at charging stations along the 138-mile route to power up their eco-friendly vehicles. Coupled with a website that will identify the nearest charging station to you, this project is not only convenient, but also provides a clean and efficient mode of transport for people in the area. The official launch of the road (which will boast more than 20 charging station at the beginning) should happen this fall, with development of other routes connecting the two cities planned for the future.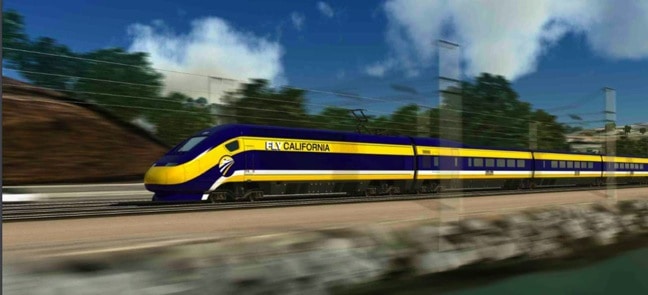 RENEWABLE ENERGY RAIL SYSTEMS
Transport companies such as Deutsche Bahn in Germany are starting to listen to the wants of the consumer. As it turns out, their customers have expressed a desire to move away from nuclear and towards renewable energy instead. Deutsche Bahn recently announced plans to raise the usage of hydro and solar energy to power their trains, with a goal to become totally carbon-free by 2050. It's a huge goal evolution for an industry historically connected with fossil fuels, but executives have recognized that clean energy investment is an idea whose time has come.
Meanwhile, the California High-Speed Rail Authority announced they are taking steps to ensure their trains are powered 100% by renewable energy sources. They plan to do this by producing enough renewable energy to offset the electricity they use in their power grids, thus reducing the amount of greenhouse gas emissions, and ultimately reinforcing the state's longstanding commitment to clean transportation. -Emma Higgins
GGT Editor Emma Higgins has been writing/travelling on and off since 2009. Her blog, Gotta Keep Movin', is full of stories and advice from her trips, which include Europe, India, Morocco, South America, USA and Canada. Her focuses are budget travel and volunteering, and she's been involved in sustainable farming in Argentina, animal shelters in Peru, and making goat cheese in British Columbia. Follow her on Facebook, Twitter & Pinterest.
If you liked reading about these 5 Eco-Friendly Initiatives, you might also like:
5 Tips for Choosing a Green Hotel
U.S.A Clean Energy Initiatives in Obama's 2nd Term
Cape Wind Harvests Wind Energy in Cape Cod
Scotland Makes Biomass Fuel From Scotch
INTERVIEW: Ted Turner On Saving The World With Alternative Energy