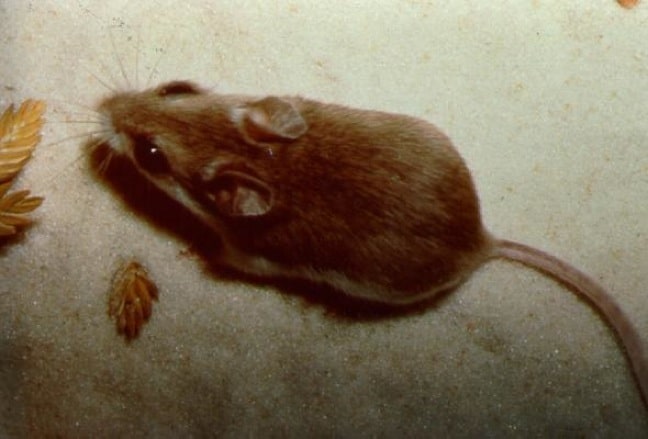 SPECIES: Alabama Beach Mouse (Peromyscus polionotus ammobates)
CURRENT RANGE: Alabama Gulf Coast, from the Fort Morgan Peninsula to the Perdido Bay inlet
CURRENT THREATS: Habitat loss, invasive predatory species
CONSERVATION STATUS: Endangered
WHERE YOU CAN SEE THEM: At night, along the beaches of Baldwin County, AL, and in the Bon Secour National Wildlife Refuge
What Is It?
To call the diminutive rodent a mere field mouse would be unjust. While the physical attributes (12-gram weight, big eyes, bigger ears) might say otherwise, the nocturnal mammal's engineering skills are in a class all its own. The Alabama beach mouse is able to survive along the Cotton State's temperamental coast by digging into the sloping sides of sand dunes and setting up an intricate system of up to 10 burrows. To separate itself even more from its field mouse brethren, the Alabama beach mouse isn't a fan of garbage and almost never enters human dwellings.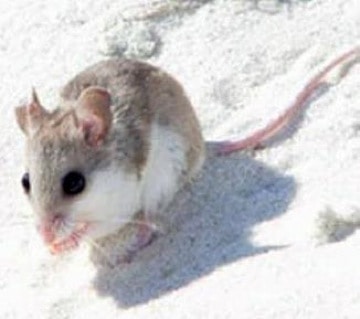 Why Are They Endangered?
Man is only beginning to bounce back from the pounding that was 2004's Hurricane Ivan, 2010's oil spill and 2012's Hurricane Isaac, so you can imagine the fragile state that our five-inch friends are in. But even beyond the damage done by those disasters, there's been the steady decimation of dunes by human encroachment. And with the release of a new Alabama Beach Tourism Report coming out that vacationers made this past summer the most profitable in the Alabama Gulf's history, the need for more building will likely only grow in the area. On top of all that, the beach mouse has to deal with predators like owls, skunks and domestic cats on a nightly basis.
What's Being Done to Save Them?
Since getting on the U.S Fish & Wildlife Service's endangered list in the mid '80s, the Alabama beach mouse has been in a fight. Researchers have long pleaded with local government that if more precautionary measures weren't taken to care for the rodent's home, the population would be wiped out by 2050. A conservation plan was agreed upon in early 2012 that will allow new building permits on the endangered animal's habitat to be intensely reviewed in about three months rather than the drawn-out process of years, thus ensuring construction practices deemed favorable or not could be labeled as such much sooner. –DeMarco Williams
If you enjoyed reading about the Alabama Beach Mouse, you might also like:
ENDANGERED SPECIES SPOTLIGHT: Dhole
ENDANGERED SPECIES SPOTLIGHT: Sumatran Elephant
ENDANGERED SPECIES SPOTLIGHT: Saola (Asian Unicorn)
ENDANGERED SPECIES SPOTLIGHT: Iberian Lynx