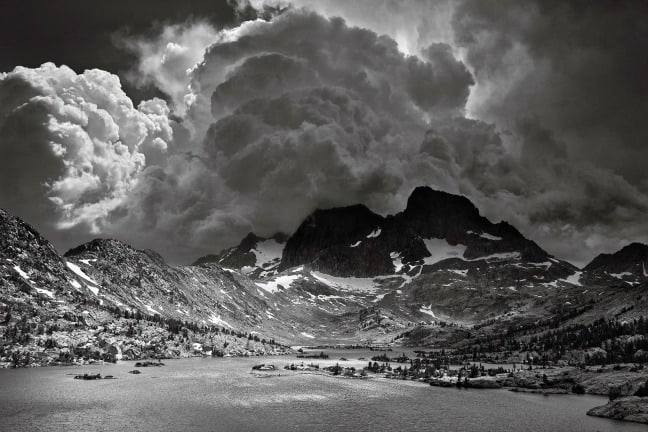 The Ansel Adams Wilderness
Photographed by National Geographic's Peter Essick
(The following is a guest post by National Geographic Photographer Peter Essick, who was recently named named one of the 40 most influential nature photographers in the world by Outdoor Photography Magazine. Essick has traveled extensively over the last two decades, making photographs that move beyond mere documentation to reveal in careful compositions the human impact of development as well as the enduring power of the land. Essick has photographed stories on many environmental issues, including climate change, high-tech trash, nuclear waste and freshwater. In his most recent book, The Ansel Adams Wilderness, Essick pays tribute to Ansel Adams and the craggy Sierra Nevada wilderness area.)

With poetic words and foresight, the U.S. Congress passed the Wilderness Act of 1964 establishing a system to preserve some of America's most wild places. The act said, "A wilderness, in contrast with those areas where man and his own works dominate the landscape, is hereby recognized as an area where the earth and its community of life are untrammeled by man, where man himself is a visitor who does not remain." The act was a victory for conservationists and was the first time in U.S. history that legislation was enacted not to promote resource development but to protect some land in its natural state.
Ansel Adams was one person who had fought for wilderness, using his camera as a tool to show his love of the High Sierra mountain range. Upon his death in 1984, Congress paid Adams the ultimate tribute by renaming the Minaret Wilderness for him. It was in this region that Adams first developed his love of nature and began to master the craft of black and white landscape photography. Adams did his photography while working for the Sierra Club helping with the logistics of their month-long summer outings.
Recently, I went back to this wilderness area with my camera to photograph this beautiful landscape. I wanted to pay homage to Adams and the work he did many years ago, but I also wanted to find my own interpretation. My hope is that these photographs will celebrate the wild lands and wild American spirit of those who fought to save them. It has not even been a century since Adams carried his view camera on burro to photograph the High Sierra wilderness. In the world of nature, that was only yesterday. –text & photos by Peter Essick

Aspen Tree. Fall colors in Parker Lake region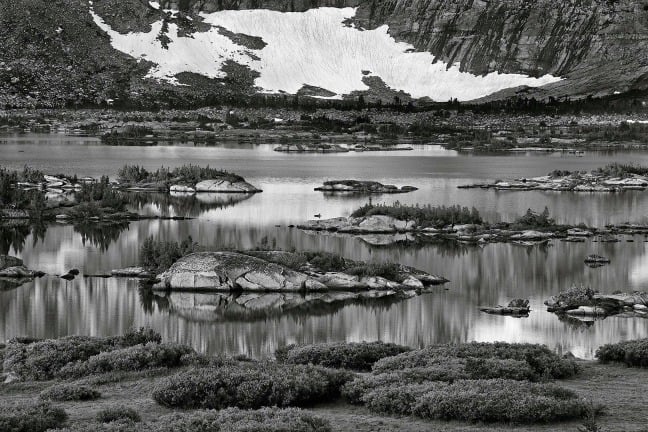 Banner Peak, Thousand Island Lake, sunrise

Sunset, Wind, Dana Lake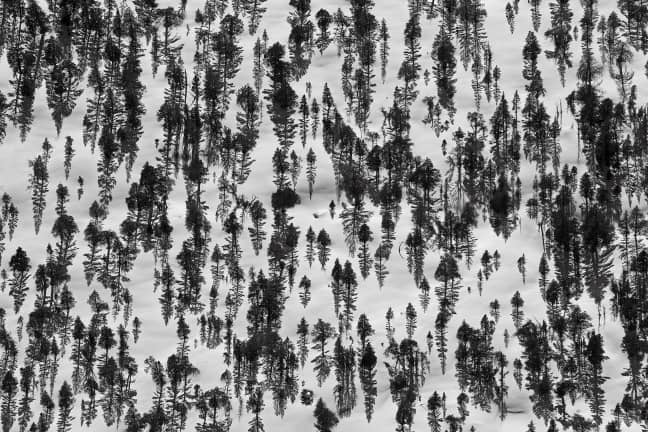 Pines and Snow, near Gem Lake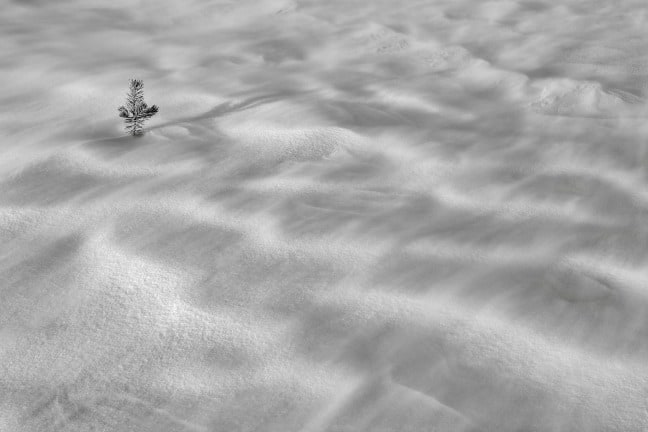 Pine seedling, Summit Lake with high winds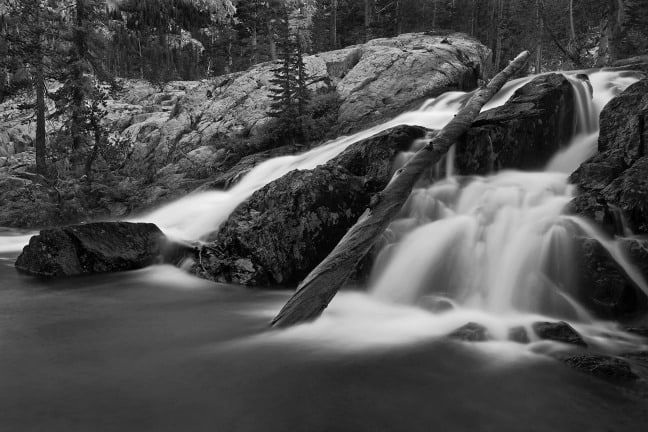 Dusk, Shadow Creek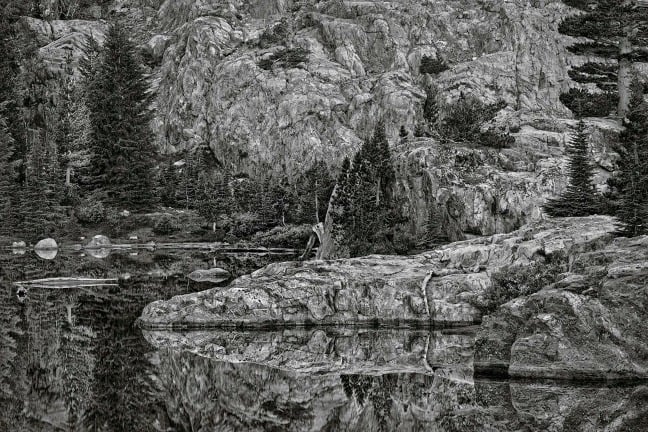 Sunrise, Cabin Lake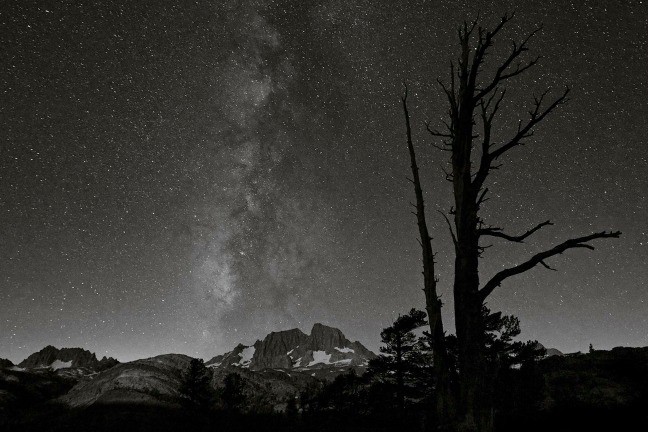 Milky Way from Summit Lake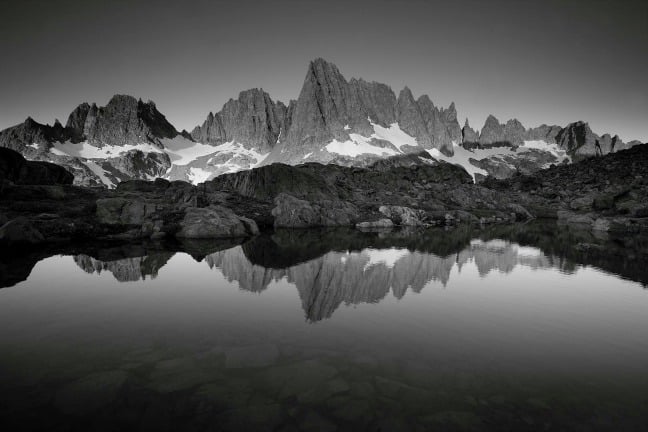 Minarets, Near Cecile Lake

Aspen Leaf and Frost, Parker Lake region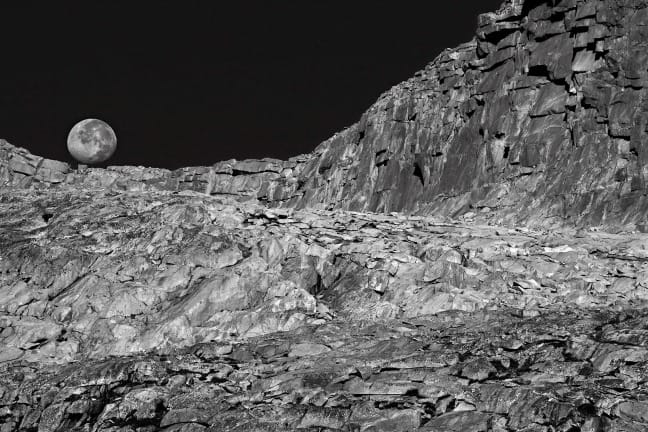 Moonset, near Donohue Pass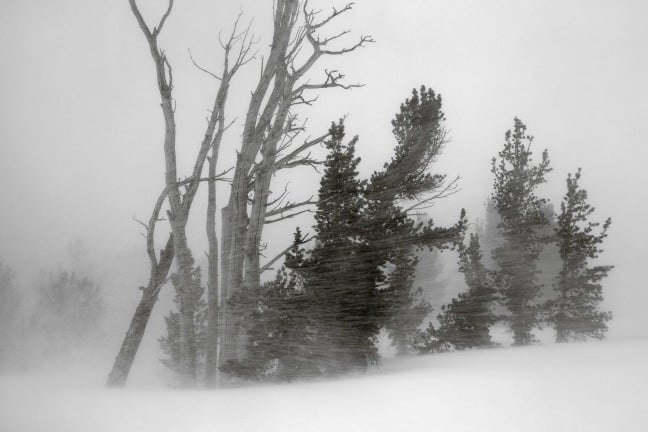 Snowstorm from near Clark Lakes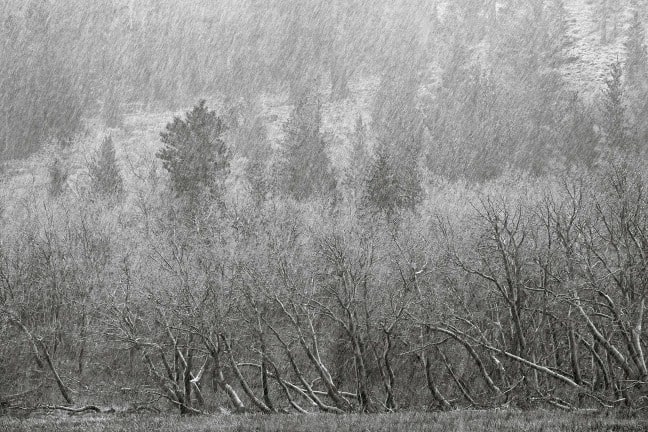 Sleet near Parker Lake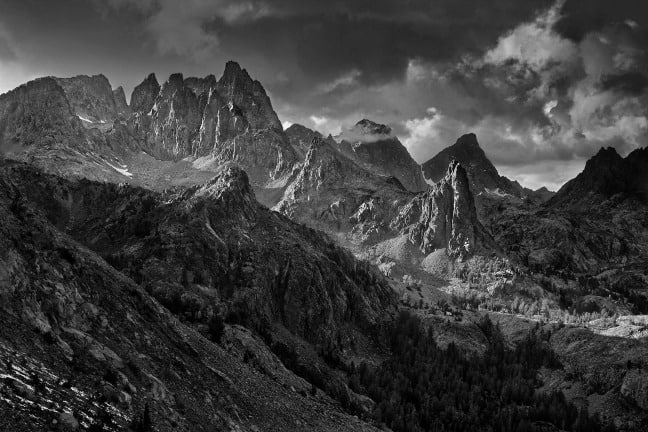 Minarets from Nancy Pass, afternoon thunderstorm.
If you liked this post on The Ansel Adams Wilderness, you might also like:
INTERVIEW: National Geographic Photographer Peter Essick on Our Beautiful, Fragile World
PHOTO GALLERY: Penguins of Antarctica
PHOTO GALLERY: Polar Bears in Churchill, Manitoba
PHOTO GALLERY: The Flowers of Torres Del Paine, Chile