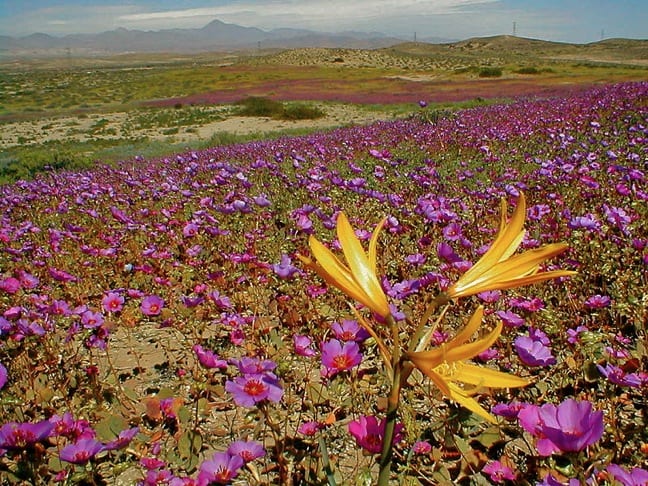 Trekking the Atacama Desert,
the Driest Place On Earth
Trekking through the Atacama Desert, I was sweating in ways I never thought possible.
I felt like there wasn't enough air in the atmosphere to fill my lungs. Every breath I took was short, sharp, and labored. The muscles in my legs burned like fire, and every step felt like I was dragging huge weights. Our guide spoke only Spanish, which really tested the language skills I had so over-confidently proclaimed to have.
This might sound like a nightmare-ish situation. But, in truth, visiting the driest place on Earth was one of the best I had during my six-month trip to South America.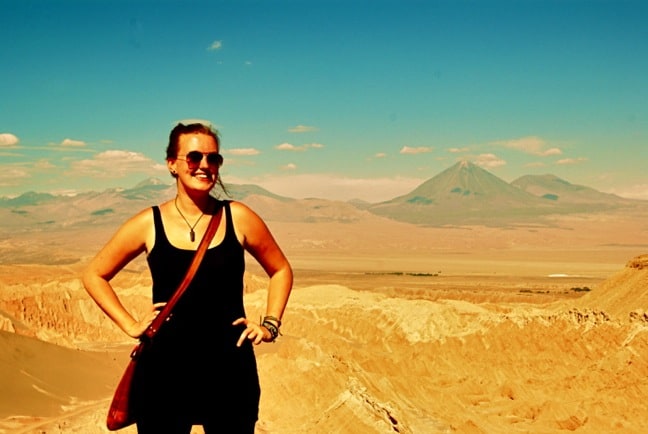 We started our trek in the north of Chile, taking a day trip from the town of San Pedro de Atacama. Most of the Atacama Desert spreads across this region, but its outskirts extend as far as Argentina, southern Bolivia, and even into the very bottom of Peru.
The Atacama holds the title for the driest place on the planet, receiving less than 0.01cm of rainfall each year. Some spots in this desert haven't seen rain for over 400 years now. On top of that, this area has an average altitude of 7,900ft (2,407 meters).
This bizarre mixture of extreme heat and altitude makes this a challenging region to trek through. Yet many people come here throughout the year to trudge their way across this incredibly sparse, yet beautiful landscape.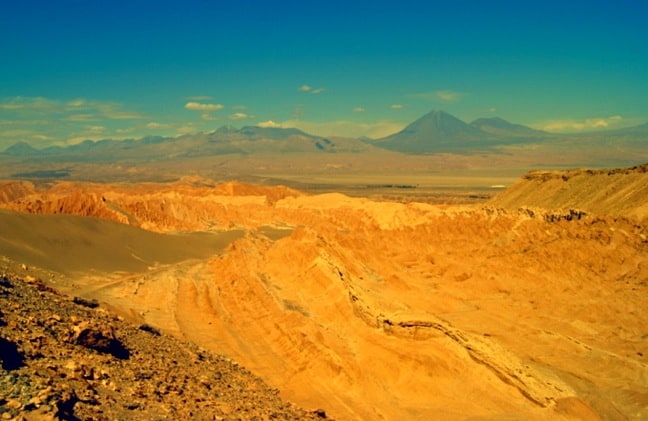 Our tour group set out in a tiny van (with no air conditioning– score!) and made our way up to what is known as the Valle de la Luna, or the Valley of the Moon. Our first stop took us up to a point where we could see the surrounding landscape for miles around, with jagged, unpredictable rock formations in the foreground and several volcanoes far off in the distance.
This striking landscape has been shaped by the winds over centuries, and resembles what we imagine the lunar landscape might look like. In fact, this area was where the Mars Rover was tested, due to the ground's sharp, undulating surface. Looking out across the valley, it really does look like the surface of another planet.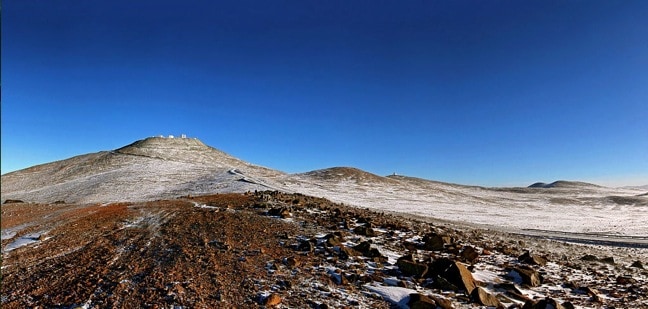 Our next stop took us down into these rock formations, and into the caves that these structures cover. The rocks here have a white covering, and look like they're oozing a bubbling froth from their surface. This is due to a build-up of salt, which is hard to the touch, very odd to see, and ever-increasing.
As we entered the caves, our guide explained that our electronic devices might shut off, as the magnetic field in the area has been known to mess with cameras and cell phones. I had mixed feelings: I was praying that my camera wouldn't fail, because I wanted to take pictures of my beautiful surroundings. But, at the same time, to fall victim to such a phenomena would have been a thrilling experience!
Fortunately (or sadly, depending on your viewpoint) no one's electronics failed that day, even though our guide was adamant that it happened all the time.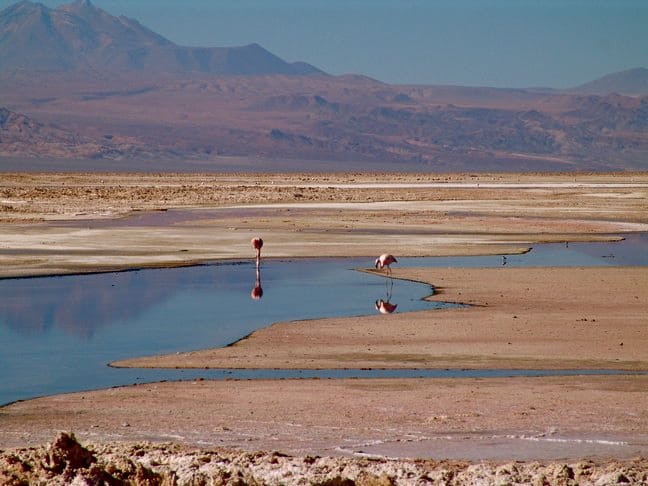 Our final stop in the Atacama Desert took us back up into the mountains, to watch the sun set over the desert. This was easily the hardest part of the trek, as we had to walk uphill through the sand.
This process is difficult enough when you're climbing a dune at the beach. But, when you're at a high altitude and climbing, it's like torture if you're not used to it.
Finally I could see our intended destination, so I simply put my head down, focused on powering through every single step, and pushed every shred of energy I had left into my feet and lungs. Fortunately, the heart-pounding struggle to get to the top was made completely worth it when we saw the view from the top.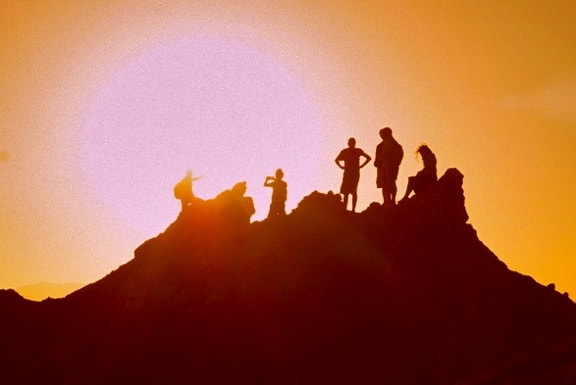 Watching a gorgeous setting sun is one of those travel moments that every nomad revels in. I have to say that the sunset in the Atacama Desert was one of the best I've ever witnessed… but for an unorthodox reason.
Watching the sun disappear behind the mountains was something special. But turning around to see the sun turn the landscape of the driest place on Earth a bright, burning orange was even more phenomenal.
In the end, the silence that fell amongst the group was profound. And the last of my breath– whatever was left of it at that point, anyway– was completely taken away. –Emma Higgins
GGT Editor Emma Higgins has been writing/travelling on and off since 2009. Her blog, Gotta Keep Movin', is full of stories and advice from her trips, which include Europe, India, Morocco, South America, USA and Canada. Her focuses are budget travel and volunteering, and she's been involved in sustainable farming in Argentina, animal shelters in Peru, and making goat cheese in British Columbia. Follow her on Facebook, Twitter & Pinterest.
If you enjoyed our story on the Atacama Desert, the Driest Place on Earth, you might also like: