I'm convinced that the Balkans– an area in Eastern and Southeastern Europe with oft-disputed borders– is one of Europe's best regions for ecotourism. After visiting the region, I'd say that Balkan travel is a must for anyone who loves nature, adventure, history and/or traditional cultures.
The Balkans were considered off-the beaten track for many years. But nowadays, if you head to places like Plitvice Lakes National Park, Dubrovnik, or the Croatian coast in summertime, it's clear that the area is no longer a secret. Everyone and their cousin seems to be visiting, and you're likely to be stuck in an endless procession of tour groups.
Thankfully, few tourists venture inland beyond well-trodden locations like Croatian national parks, Mostar, and Sarajevo. Most towns see very few visitors due to lack of infrastructure and promotion, so they end up missing out on the economical opportunities offered by ecotourism.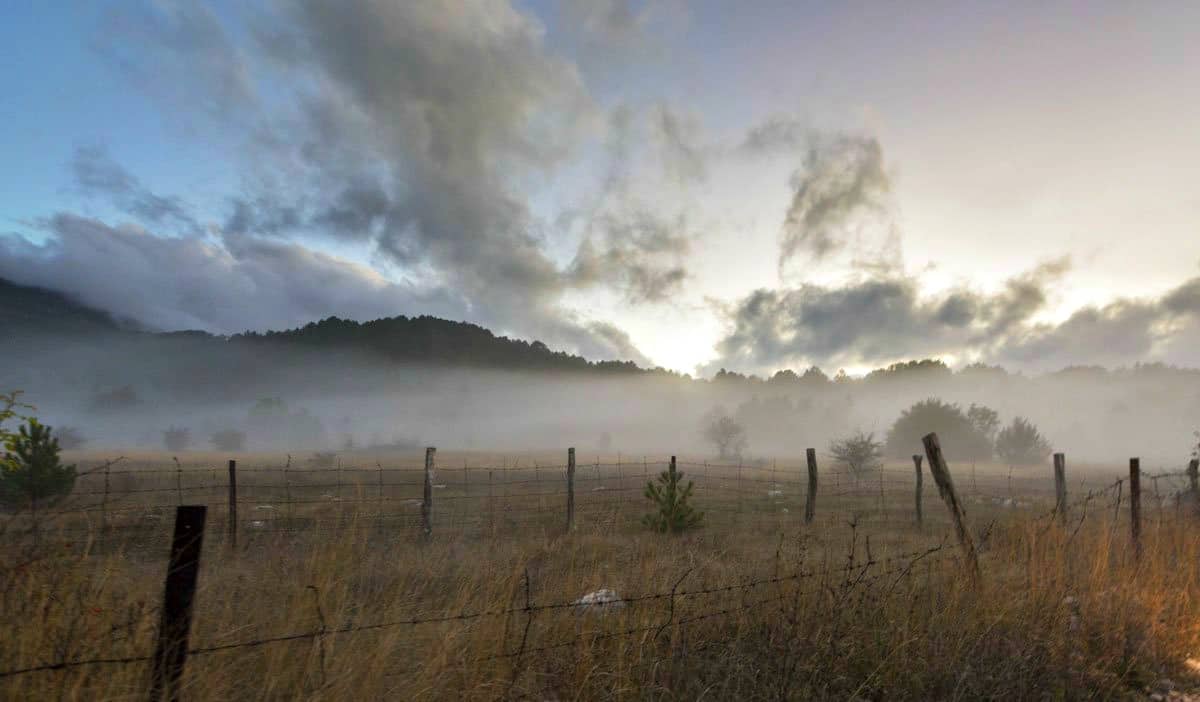 The Via Dinarica Trail
The Via Dinarica trail was created in 2010 to connect remote communities that still see very few tourists. The trail's name comes from the Dinaric Alps, and it was recently mentioned as one of 2017's Best Trips by National Geographic.
There are three trails stretching along the mountain range, from Slovenia to Albania. The green trail is the one furthest one from the coast, crossing ancient woodlands and old-growth forests. The blue trail follows the coast and crosses some Dalmatian islands. The white one is in between the two, including the highest peaks of the Dinaric Alps.
The mission of the Via Dinarica is to develop sustainable travel in the region. After noticing the damage mass tourism has done to places like Plitvice, the aim was to promote tourism on a small scale, focusing on respect for the environment and providing economic benefits to local communities. The trail links farmhouses, family-run B&Bs, olive-growers, konoba (traditional Balkan inns), wine-makers and the like, providing a source of sustainable revenue.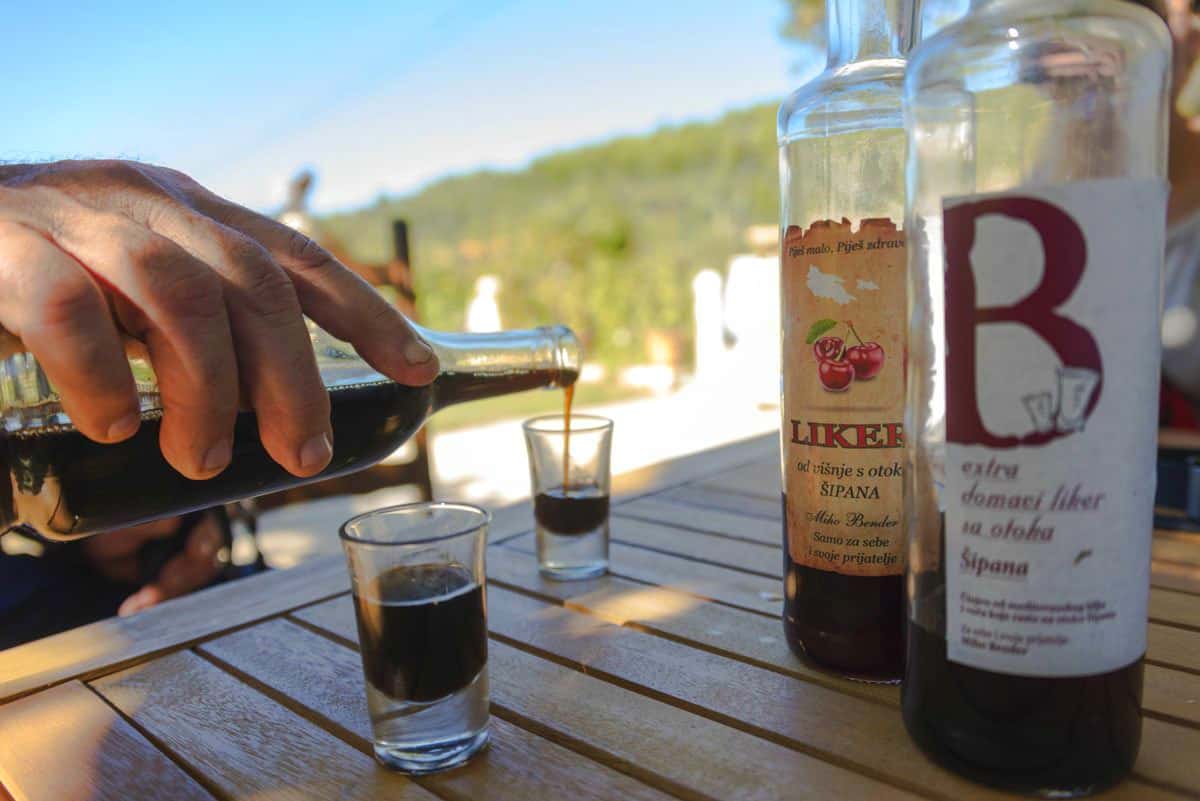 Our Balkan Travel Adventure
In October we had a chance to spend a week traveling along the Via Dinarica blue trail, primarily focusing on southern Croatia and Herzegovina. It was too late in the year to hike the entire trail, and the rain even put a damper on our hopes of doing some day hikes. But we still managed to visit several local producers involved in the Via Dinarica project.
The starting point of our visit was Dubrovnik, where witnessed the consequences of mass tourism first-hand. Although it was a weekday, the streets of the old city were completely full of cruise ship groups, many of them littering, behaving inappropriately in places like churches, and sticking cameras in the faces of locals.
I first visited Dubrovnik 12 years ago in the middle of winter, and loved the timeless feel of the place. But sadly, the city seems to have been turned into a tourist amusement park, and locals are forced to live in the middle of it all.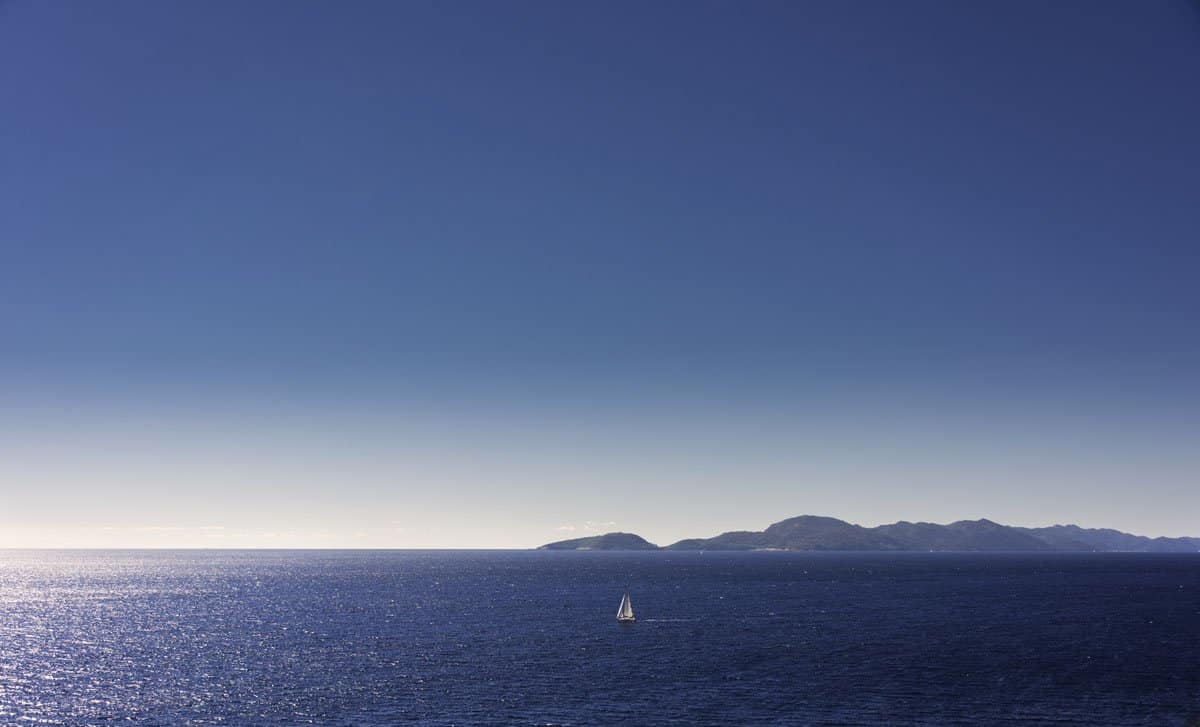 Croatia's Elaphiti Islands
Fortunately, we left soon for our first Via Dinarica location, the Elaphiti Islands. The Elaphiti are three islands– Šipan, Lopud, and Koločep– which are situated directly opposite Dubrovnik. They're often offered as a combo day-trip from Dubrovnik, but we planned to spend a couple of days there to enjoy the atmosphere.
We chose Šipan, the largest of the three, which famous for having the highest number of olive trees per-capita. After moving inland from the cute harbor where the ferry drops you off, you'll see that olive trees are absolutely everywhere.
We spent a lovely afternoon there with Miho Bender, a local olive grower, who took us on a tour of his farm. The highlight was getting a taste of his "liquid gold" (a.k.a. olive oil), which is made from olives grown on trees that are over 400 years old.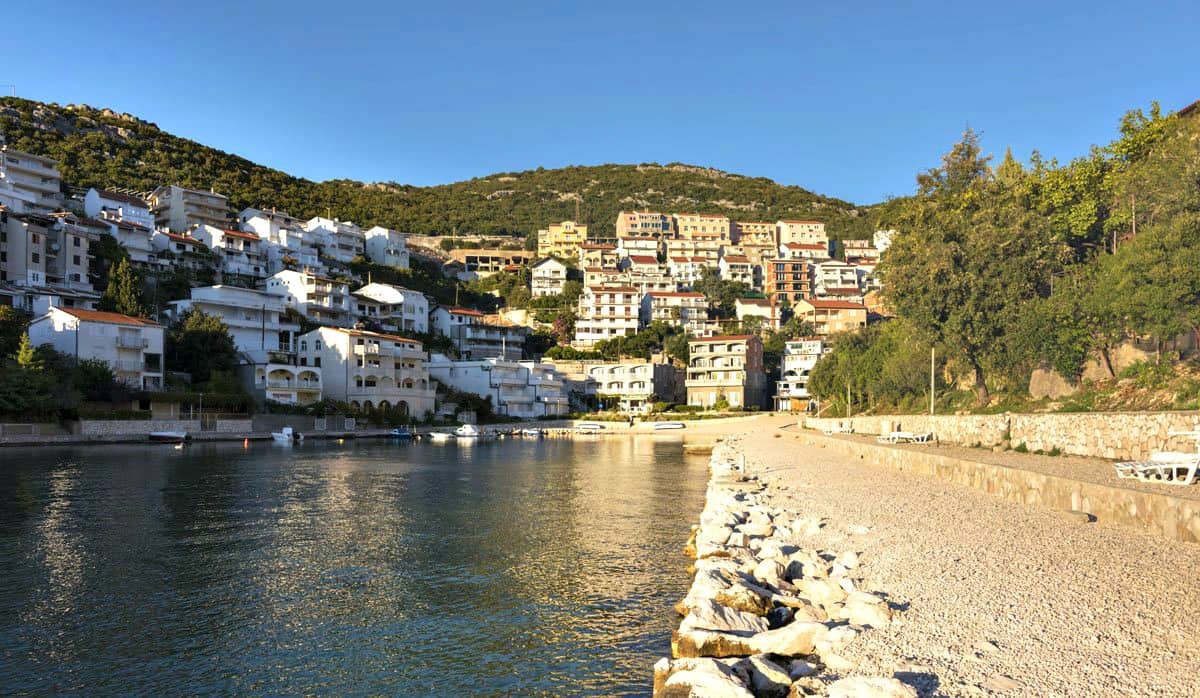 Into Southern Herzegovina
After a short visit to Neum (the only coastal location in Bosnia & Herzegovina), we moved inland to visit three towns in Herzegovina– Ravno, Ljubinje and Trebinje. Southern Herzegovina seemed to be another world compared to the Adriatic coast of Croatia. The roads there are old, poorly marked and maintained, and public transport is almost nonexistent.
Ravno, our first destination, is most famous for being the place where the Bosnian war began. The town was completely destroyed in the '90s and rebuilt, so there's very little left in terms of historical sights. Ravno is located on the edge of the Popovo Polje, a karstic field that is one of Europe's most fertile agricultural lands. The field is crossed by the Trebišnjica River, one of the largest sinking rivers in Europe, running underwater for almost half of its 116 miles of length.
Southern Herzegovina is full of geological oddities. One of the coolest sites near Ravno is Vjetrenica Cave, which is known as "the underground Amazon" because of its wealth of biodiversity. The cave stretches as far afield as the Croatian border, but only a 1/3-mile section can be visited for now. I can just imagine how many weird animals live in the depths of the cave, such as the ghostly "Human fish," a blind salamander that is sometimes seen around the cave's pools.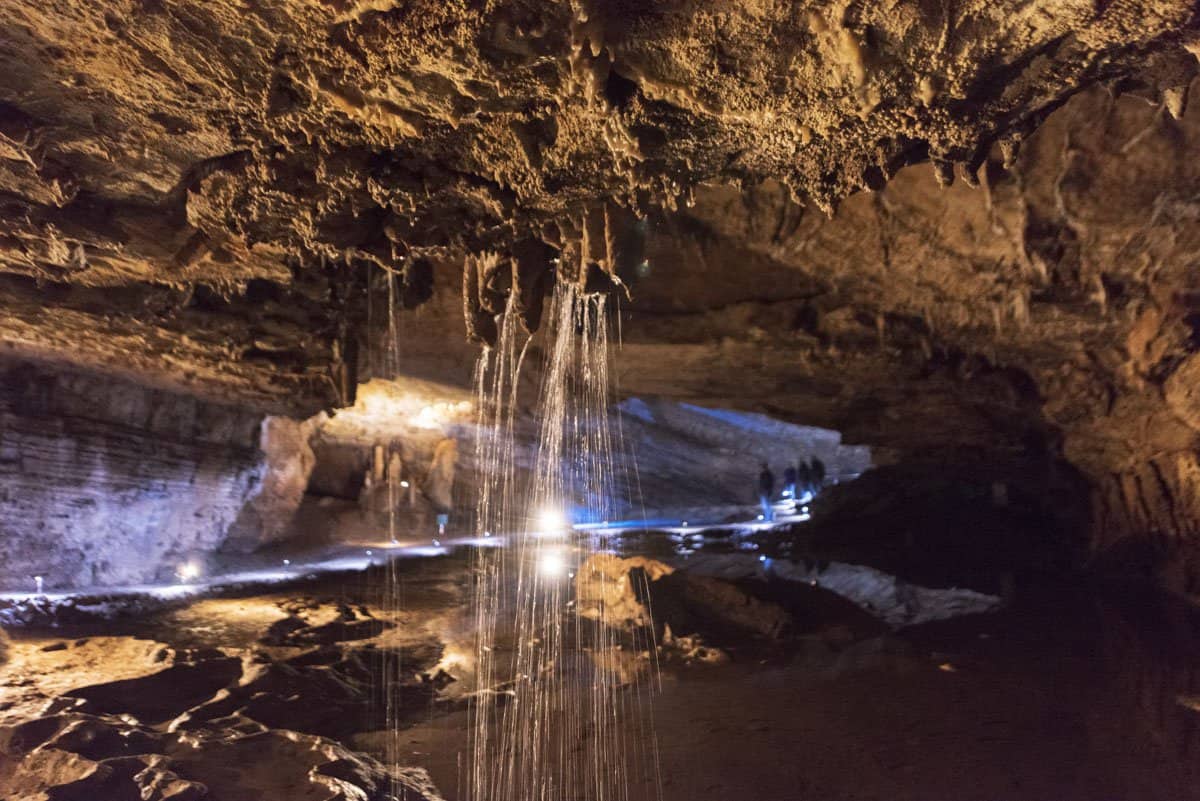 Another Southern Herzegovina project we visited is the Herb & Honey Road, a collection of info points and small shops selling locally-made herbal products and honey. Locals have been using herbs in medicine and beauty products for centuries, as well as making Hercegovačko čaj (Herzegovinian tea) from a blend of dried herbs.
Local villagers head to the Dinaric Alps to pick herbs and transform them into creams, ointments, and essential oils, carrying on knowledge that's been passed down through generations. In Ravno we visited the house of Dr. Jure Burič, a sprightly 70-year-old man who visits the mountains every day to pick fresh herbs and makes his own range of beauty products.
We also visited Ljubinje, a small town further north, where we took a guided tour of a factory that produces herbal products. We walked along fields of lavender, sage, helicrysum, mint, and other herbs, surrounded by the peaks of the Dinaric Alps.
Our guide informed us that we receive benefits simply by being surrounded by herbs, especially at midday, as the sun allows them to release some of their healing properties. I don't know if it's true, but the breeze did carry the scent of the herbs, making us feel relaxed and energized.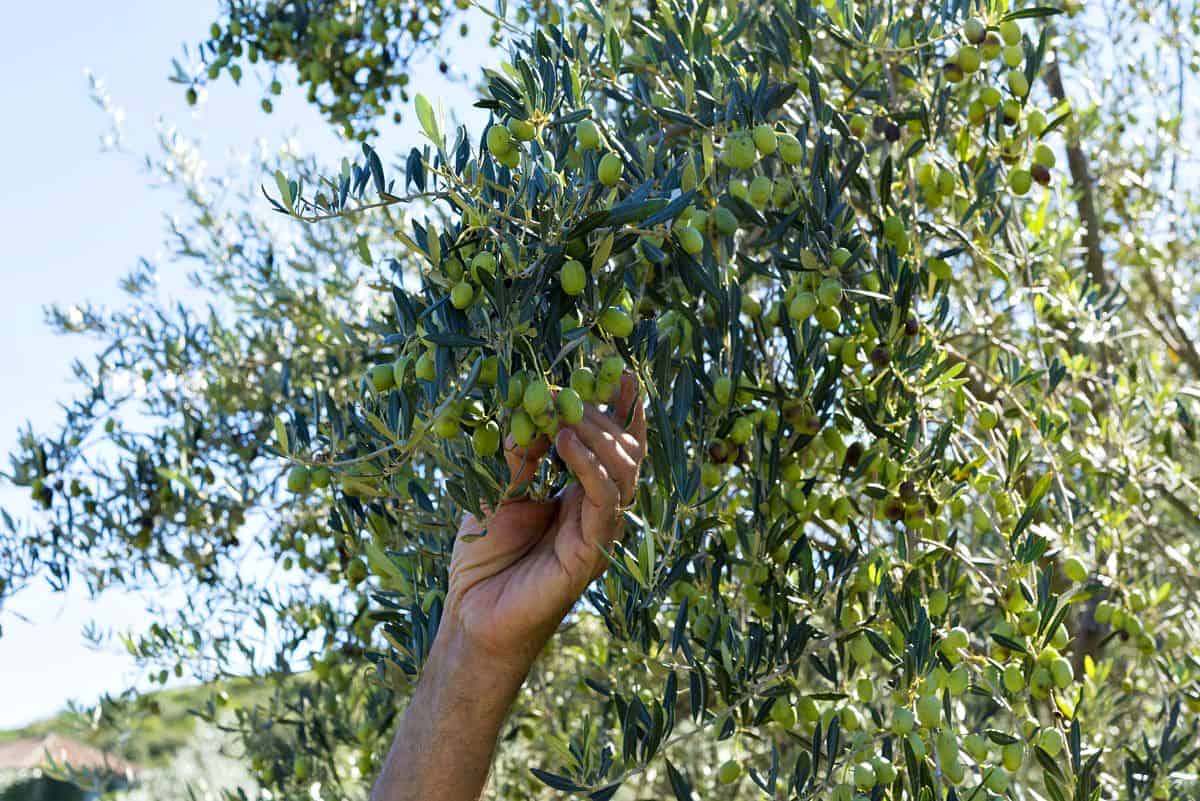 Bringing Balkan Travel to Trebinje
The last two days of our week along the Via Dinarica were spent in Trebinje, a pleasant little town located along the banks of the Trebišnjica river. Trebinje is part of the Republica Srpska, which is one of the two entities that form Bosnia & Herzegovina, with a predominantly Serb population.
There's still a deep fracture between Croats and Serbs in this region (after all, the war only ended 20 years ago). Unfortunately, these divisions can impede tourism development: Trebinje and Dubrovnik are only 22 miles apart, yet there's only one daily bus between the two towns. Day trips to Trebinje and excursions to the nearby mountains are never offered by Dubrovnik-based tour companies.
Most Dubrovnik visitors aren't even aware of the existence of Trebinje. Which means that the Herzegovinian city can't profit from the huge influx of tourism on the coast. When I asked Trebinje locals why, they simply replied, 'That's because we are Serbs and they are Croats." This is why international cooperation projects are so important for the future of Balkan travel.
A studio flat in Trebinje can be rented for €80 a month– the price of a dinner for two in a fancy Dubrovnik restaurant. Yet Trebinje has so much to offer. There's a beautiful walled citadel that dates back to Ottoman times. There's the Tvrdos Monastery, where wine has been produced for over 400 years. There are Austro-Hungarian forts, mosques, and Orthodox and Catholic churches.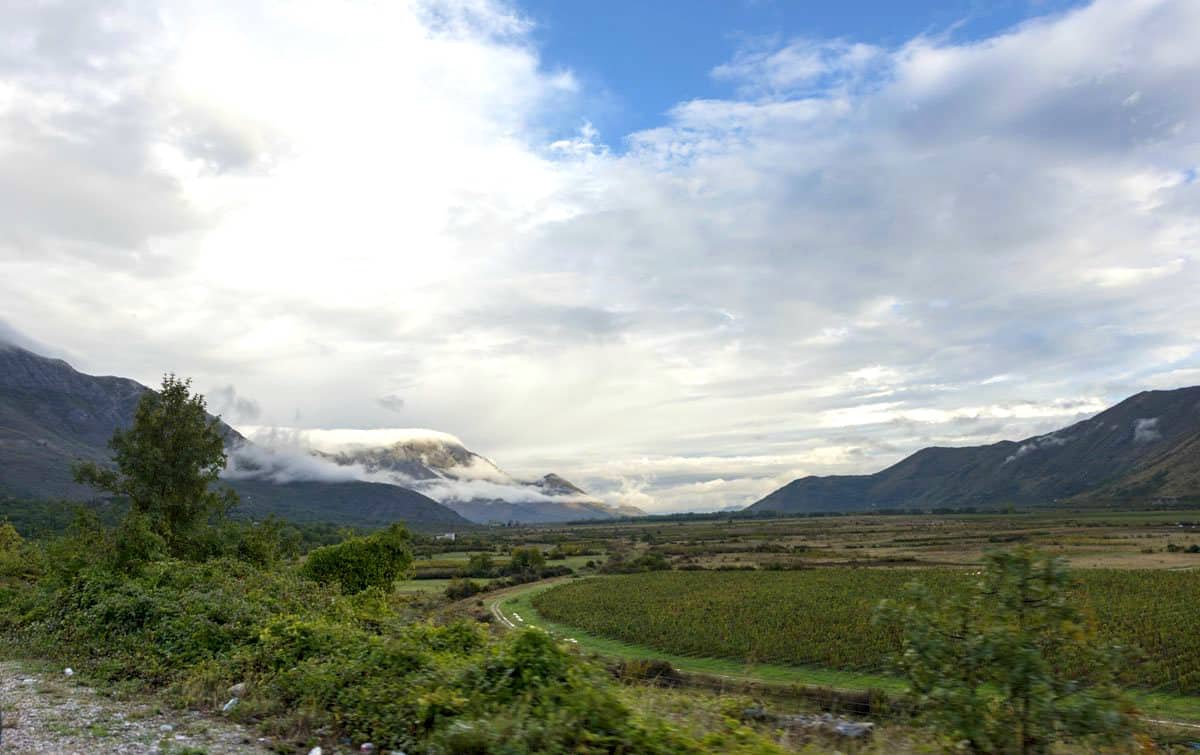 Balkans Without Borders
We ended our week along the Via Dinarica with a morning trip to the Bijela Gora mountains, which divide Herzegovina and Montenegro. There are lots of hiking trails and opportunities to explore, but sadly we couldn't go anywhere because of the heavy rain.
We found shelter in a mountain hut, where a group of Montenegrin hunters offered us coffee and homemade cheese. We sat behind the hazy windows, looking at the Dinaric Alps and the non-stop rain pounding them. I kept getting messages on my phone that read "Welcome to Montenegro!" and "Welcome to Bosnia & Herzegovina.
"Where are we?" I asked the hunters. "The border runs across here," one of the hunters told me. "But really, does it matter? There's never been a border before!" -by Margherita Ragg; photos by Nick Burns
If you enjoyed reading Balkan Travel: A Week On The Via Dinarica, you might also like:
Top 5 Eco Attractions In Bosnia And Herzegovina
CROATIA: Plitvice Lakes National Park
The Least Visited National Parks in Europe
10 Eco-Friendly European Islands For Your World Travel Bucket List