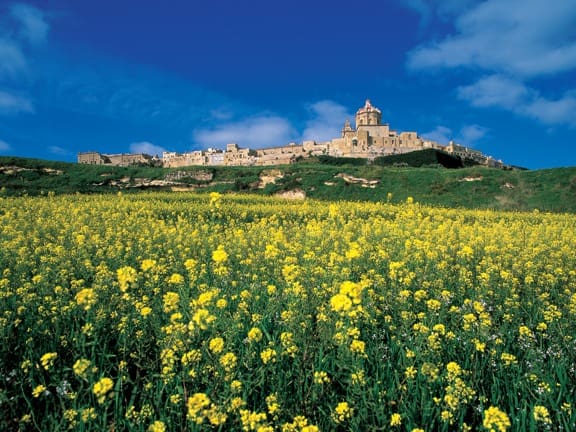 Celebrating the National Festival of Mnarja in Malta
The Summer weather couldn't have been any better as a gentle breeze came over the beaches of the Mediterranean, through the countryside, and up a hill to Mdina, the old capital of Malta. It was late afternoon, and the medieval wall town was bustling with locals getting ready for one of the oldest and most important holidays still celebrated in Malta and the nearby Island of Gozo. The occasion? Mnarja, a national festival dedicated to the feast of Saint Peters and St. Paul. Mnarja, sometimes called luminarja, is derived from the Latin word Luminare (to light up), which is why on June 29th of every year, dating back to the 16th century and the rule of the Knights, candles and bonfires have been lit in appreciation of the Saints.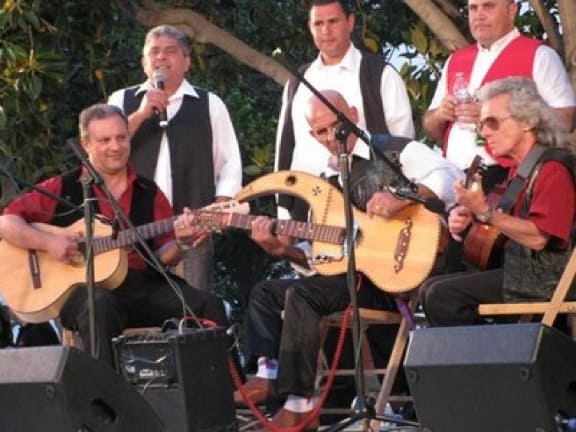 Maltese cuisine, religion and music are also a big part of the celebration. Historically, Mnarja was the one day of the year when the Maltese could hunt and eat wild rabbit, which was traditionally reserved for the Knights. In its early years, the festival was also a good luck charm for new brides and grooms. Brides would often wear their wedding dresses to the festival to bring luck to their marriages. Mnarja was also one of the few times of year where "ghana," the traditional Maltese folk music, was played.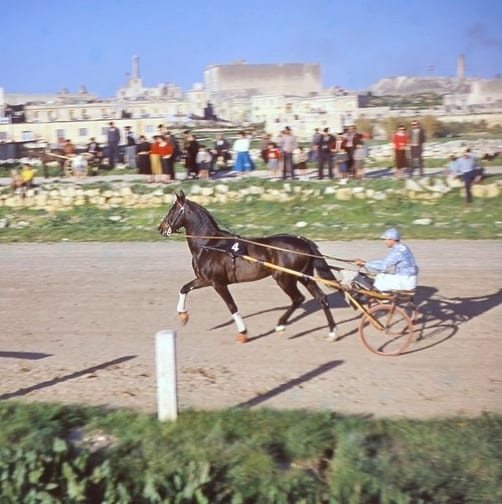 As I stood in the thick of an enthusiastic crowd with a beer in one hand and four horses speeding right towards us, I didn't realize what I was in for. On Mnarja, horse and donkey races take place on an old straight line street down the hill from Mdina and steal much of the attention of the festival goers. Contenders in jockey uniforms ride on makeshift chariots behind their horses as they vie for the Palju, a banner presented as the trophy to the winners of each category that was once presented by the Grand Master of the Order himself. I immediately felt included as a policeman began chatting me up about his picks for the races. I stood on the fence line taking it in– the aroma from the rabbit grilling at the food stands, the racing horses, and the extremely friendly, lively crowd.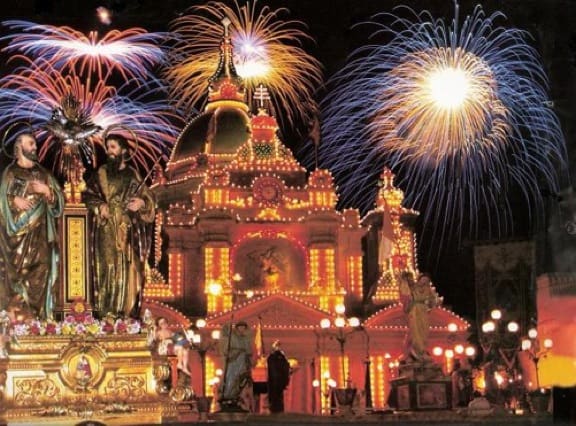 As the races carried on into the night, I walked back up the hill into Mdina, only to find an orchestra playing outside in front of a cathedral to hundreds of onlookers. Maltese children were all playing in the nearby playground while parents and grandparents caught up on news from the races and the happenings of the festival thus far.
By this time it was dark and the orchestra was pitted to a backdrop of several miles of countryside and the lights from the races on the road down the hill. The orchestra played a mixture of traditional Maltese ghana as well as some modern classics. As I stared out over Malta and the Mediterranean, listening to "At Last," from a woman with a voice who rivaled Etta's, I had no choice but to fall in love with Malta… and Mnarja. –Raffi Simel
If you enjoyed reading Celebrating the National Festival of Mnarja in Malta, you might also like:
Top 10 Festivals For Your World Travel Bucket List
10 Eco-Friendly European Islands
Norway- Top 5 Eco Attractions
Scotland- My Grandfather's Ghost