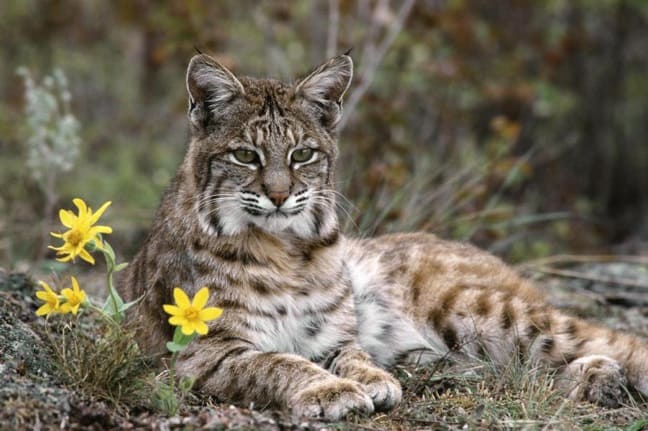 SPECIES– Iberian Lynx (Lynx pardinus)
CURRENT RANGE– Iberian Peninsula, Europe
CURRENT THREAT– Habitat loss, Poisoning, Road Casualties, Feral Dogs
CONSERVATION STATUS– Critically Endangered
WHERE YOU CAN SEE THEM– Doñana National Park, Spain
WHAT IS IT?
One of the most endangered cat species in the world (along with the Amur Leopard), the Iberian Lynx is native to Southern Europe's Iberian Peninsula– an area that encompasses Spain, Portugal, Andorra and Gibraltar. Formerly classified as a subspecies of the Eurasian Lynx, the Iberian is differentiated by its coat– light grey or brownish-yellow with distinctive leopard-like spots– which is shorter than that of other lynxes (who tend to inhabit colder climates). The Iberian has the short tail, tufted ears and furry chin for which all lynxes are known, but it's about half the size of the Eurasian Lynx: They average a shoulder height of 24-28 inches and a body length of 33-43 inches, with females averaging 21 pounds and males ranging from 28 to nearly 60 pounds. Preferring open scrub rather than the forests of its Eurasian cousins, Iberians hunt smaller mammals, amphibians birds and reptiles, usually at twilight.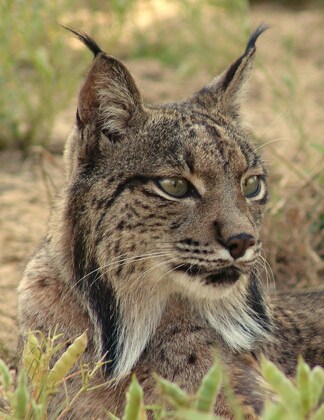 WHY ARE THEY ENDANGERED?
The Iberian lynx is currently the most threatened carnivore in Europe, with population numbers estimated around 100 in recent years after being at 400 in 2000 and 4,000 in 1960. Its critically endangered status is primarily due to habitat loss from infrastructure improvement and urban and resort development, which has gradually broken up the lynx's once-broad distribution area. Another factor is a gradual decline in the population of rabbits, their favorite prey, due to diseases such as myxomatosis and hemorrhagic pneumonia.
WHAT'S BEING DONE TO SAVE THEM?
The good news is that, ever since being put on the International Union for the Conversation of Nature (IUCN) Red List, conservation efforts to protect the Iberian Lynx have been steadily increasing. SOS Lynx, a conservation organization based in Portugal, has been working diligently to prevent extinction and lobbies to reintroduce the species to other parts of Spain and Portugal in order to reduce the risk of having only a few core breeding populations. Currently, the Iberian Lynx can be found in Doñana National Park, the Sierra de Andújar, and Castilla, La Mancha. But the region's Ministry of Environment is currently in discussions to reintroduce the Iberian Lynx into the Campanarios de Azaba area near Salamanca. Though these gorgeous cats aren't quite out of the woods just yet, organizations like SOS Lynx are ensuring that there's hope for a much better future for the species ahead. –Bret Love
If you enjoyed reading about the Iberian Lynx, you might also like:
SPAIN: Volunteering on a Vineyard in the Pyrenees
SPAIN: Working Holidays in Andalusia
ENDANGERED SPECIES SPOTLIGHT: Dhole
ENDANGERED SPECIES SPOTLIGHT: Sumatran Elephant
ENDANGERED SPECIES SPOTLIGHT: Saola (Asian Unicorn)