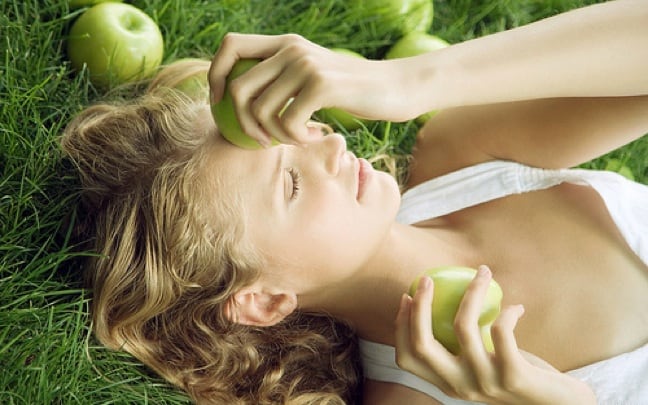 Homemade Natural Hair Care Products
As the Spring weather gets warmer and we start spending more time outside, our health and beauty needs change. Chlorine damage from the pool, ultraviolet radiation and air pollutants can take a serious toll on your hair, but that doesn't have to mean reliance on chemical-filled commercial products.
Some of the best alternatives may already be lying around your house– in the kitchen! These common ingredients are nutrient-rich and inexpensive, and can repair and protect your hair from damage. They can be used individually to target a specific problem, or can be combined with other ingredients to create a customized shampoo, conditioner or serum. Recycled bottles and jars are perfect for storage, and can make great eco-friendly gifts with some added creativity and personalization.
Mixes with perishable ingredients should be stored in the fridge and will have a shelf life of about one week, but those without will keep for several months without refrigeration.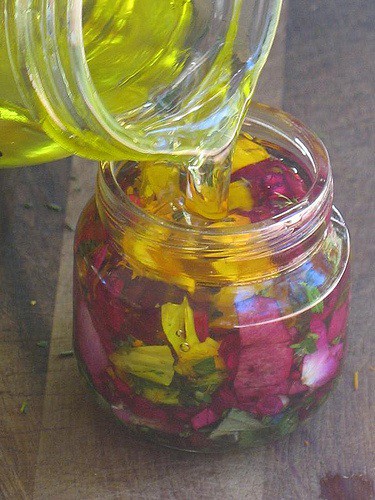 HONEY– For those with dry hair caused by the sun, heat or chemicals, honey is a great hydrating treatment to lock in moisture. As a natural humectant, it effectively attracts and traps moisture in the hair. Massage a handful into damp hair after shampooing, beginning at the ends. Leave in for 20 minutes, then rinse thoroughly with warm water.
BEER– While it may not be the best-smelling treatment on the market, beer can do wonders for limp hair. The yeast will provide body, while the proteins provide structure and strength. For a full-bodied beach hair look, fill a spray bottle with flat beer (leaving a cup out for a few hours will get rid of the carbonation) and spray directly onto dry hair as you would a volumnizer.
CORNMEAL– For many of us, the warmer months come with a fair share of grease. Over-shampooing can cause damage and actually lead to more oil production, but hair can quickly and easily be dried out with cornmeal or cornstarch. Sprinkle onto hair at the scalp and use a bristle brush to spread to ends.
AVOCADO– Humidity and frizz go hand-in-hand, but avocados are a great solution for taming fly-aways. They are protein- and nutrient-rich, and have lightweight oils that smooth hair without causing excess grease. Massage a mashed avocado into damp hair, leave in for 20 minutes, then rinse.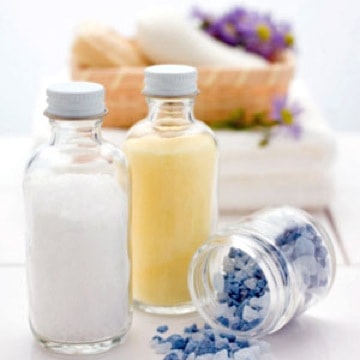 OLIVE OIL– Olive, coconut and other pure oils work well to fight split ends and dry hair when used as a hot oil treatment. If possible, choose an organic oil for minimal chemical contamination. Warm half a cup over low heat on the stove until it's very warm but comfortable to handle. Massage into hair ends and let sit for 30 minutes to overnight, depending on amount of damage. Shampoo and condition as normal, then apply a pea-sized amount before styling.
MAYONNAISE– A jar of real (full fat) mayo, essentially the same as hair cholesterol, hydrates and softens dry, damaged hair. Apply a thick coat to damp hair and cover with a shower cap. You can optionally use a high-heat blowdryer on the low setting to assist with absorption. Leave in hair for at least one hour, then shampoo well.
EGG– Raw eggs are rich in proteins and fats that condition and moisturize hair. The whites will control oil, while the yolks provide moisture and nutrients. Whole eggs are best for normal hair, whites only are best for oily hair and yolks only are best for brittle hair. Apply a half cup of your preferred white-to-yolk ratio to damp hair after shampooing, leave in for 20 minutes then rinse with cold water. –Holly Young
If you liked Homemade Natural Hair Care Products, then you might also like:
GO GREEN TIP #49: Homemade Beauty Secrets

GO GREEN TIP #30: Homemade Air Freshener