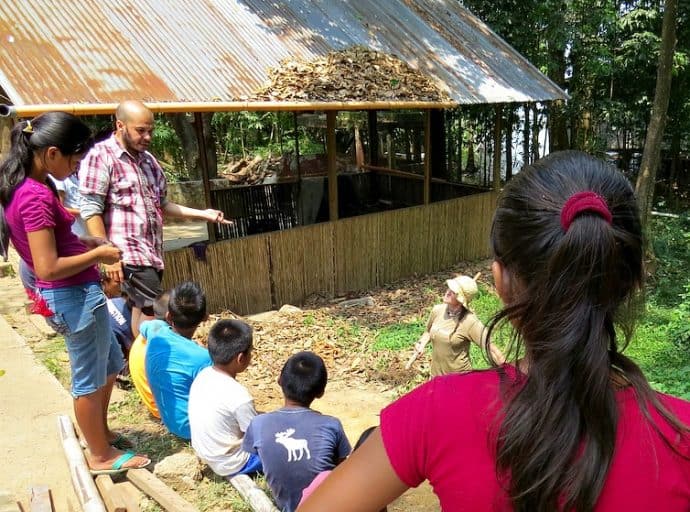 GO GREEN TIP #118:
How to Volunteer with Responsible Organizations
Believe it or not, despite a mass media frenzy based around hatred and harm, the world's population at large seems to be moving towards a gentler, kinder and more self-aware spirit. Communities are aiming to become closer and self-sustainable, and at the same time, those who are out adventuring are looking to good in the places they go.
Say what you will about the downsides of the voluntourism industry (and many have had plenty of negative things to say). But the intention of all of these travelers is, if nothing else, a mental step in a very positive direction.
With the influx of international volunteers, the money it produces has become a major player and motivator for aid organizations, especially upstarts, and unfortunately, we can no longer count on good intentions, let alone effective ones. For those who want to volunteer while they travel, finding reputable organizations with which to devote our time, energy and funds is now paramount to helping to make a positive difference.
So, the question then becomes: How do you volunteer with responsible organizations? Read on for a few suggestions we learned from many years of experience volunteering in Latin America…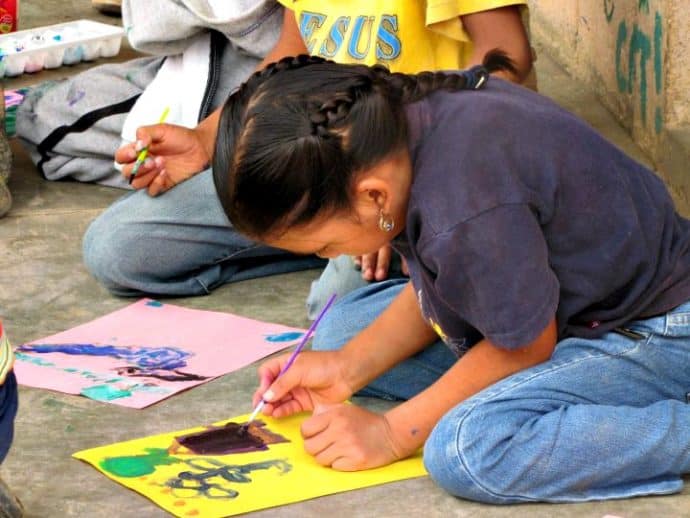 Have you done any research?
For some of us, our tendency as travelers is to arrive in wonderment of everything, letting the bags fall where they may and getting after adventure. For others, each destination requires careful considerations, a list of what-to-sees and boning up on the history of a place. Both methods of travel have their merits, but in the case of volunteering, doing some research is the right thing.
Before volunteering for an organization, take the time to study their website, learning how they began, how long they've been around, and with whom exactly they are working and why. It's a good idea to seek out reviews from past volunteers, to learn what others have experienced. Websites such as Charity Navigator and Charity Watch feature in-depth, unbiased reviews of many volunteer organizations.
Volunteering isn't the same as jumping on a plane to somewhere new. Presumably, in this case, our actions will be affecting the environment or animals or people.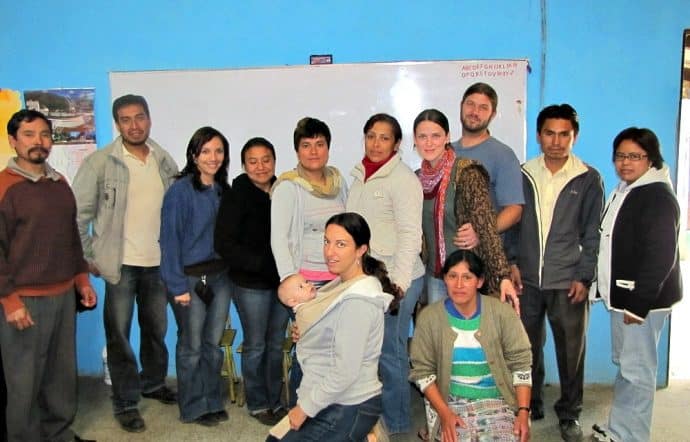 Where does the money go?
Some organizations charge of fee for volunteering, and that's fairly standard practice. Fundraising is no easy task, so projects have to get money from as many sources as possible. While it may feel unfair that a volunteer, giving of his or her time and energy, has to pay to do so, it's important to realize the time and energy required to welcome short-term volunteers and lead them in whatever tasks they'll be doing.
That said, good charities are very transparent about where the money goes, and good volunteers will want to know. Are supplies bought locally? Are there ridiculous salaries paid to people somewhere else? Organizations should actually have this information available on their website, but if it isn't, there's no harm in asking. And, the answer should be very specific.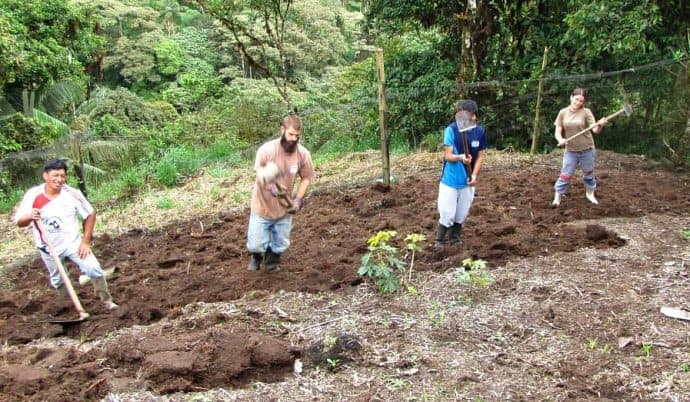 Is there a plan for obsolescence?
Though it seems counter to how we gauge accomplishments, successful charities only truly reach their goals when they are no longer needed. Sometimes the plan to get there may be years away. Sometimes there will be many goals to reach along the way. But, ultimately, if an organization isn't working to phase itself out of the equation, then it's creating reliance rather than empowerment.
There should be a plan on the website about how the organization plans to eventually do away with itself in a certain location, leaving the running of things to the people who are there or restoring safe habit for the sea turtles or reforesting and arranging for locals to protect an area. Ideally, we'd inhabit a world where volunteers are no longer needed.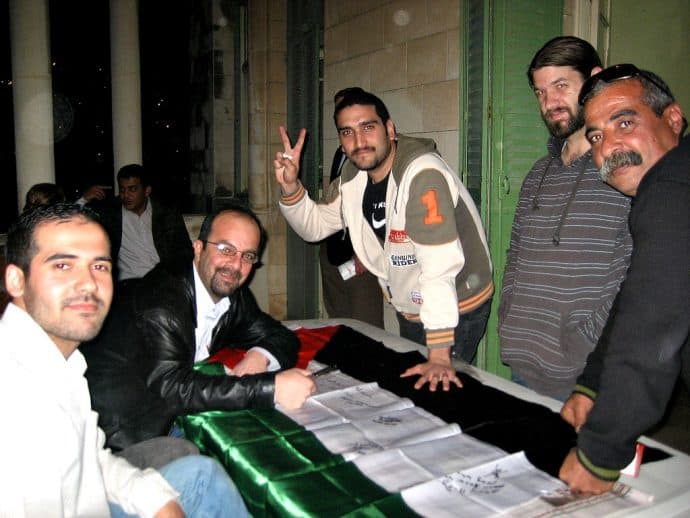 Is there local involvement throughout?
Along the same lines as moving towards obsolescence is working in partnership with local communities. That means much more than giving aid, be it monetary or a home or health check-ups. Agencies with sound practices will have locals involved in their projects from the top to the bottom, giving them a voice on the board as well as in the field. These people will take over the reins when their international friends go back home.
Often organizations solely comprised of foreigners aren't necessarily setting out to do anything malicious, but they've missed a very important aspect to successfully lifting a community: The people of the community need to also help themselves. If people lack the knowledge, someone should be training them. If people can have a manual job, such as building a house or working a garden or supplying materials, then that income should be going into the community.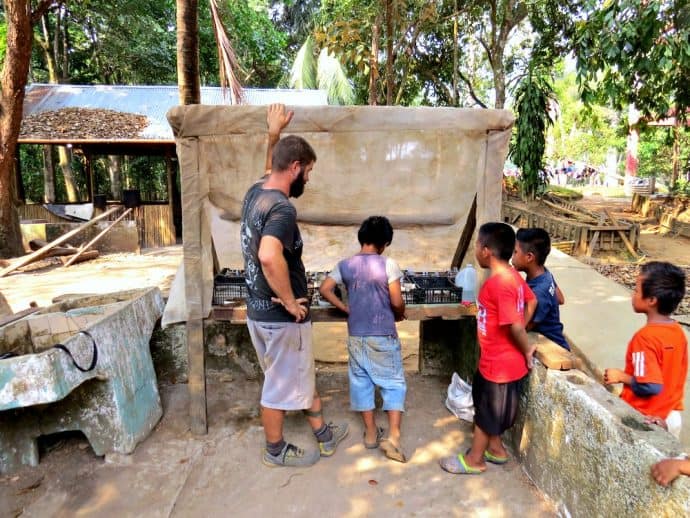 What is the role of the volunteers?
Most people who volunteer as part of traveling do so on a very limited schedule, likely somewhere within the week to month timespan. While this is very kind and undoubtedly comes from an altruistic heart, the reality is that very rarely does devoting a couple of weeks make a huge impact on a project. It certainly shouldn't be the method upon which the organization is staffed.
Short-term volunteers should play the roles of assistants, lending a hand with minor tasks while trained and knowledgeable professionals oversee the operation. It makes sense. Most volunteers on vacation aren't experts. We've never worked with orphans. We've never built a house or taught English as a second languages. For those who have, that's great, but someone more permanent in the organization should be doing it full-time. Volunteers help them.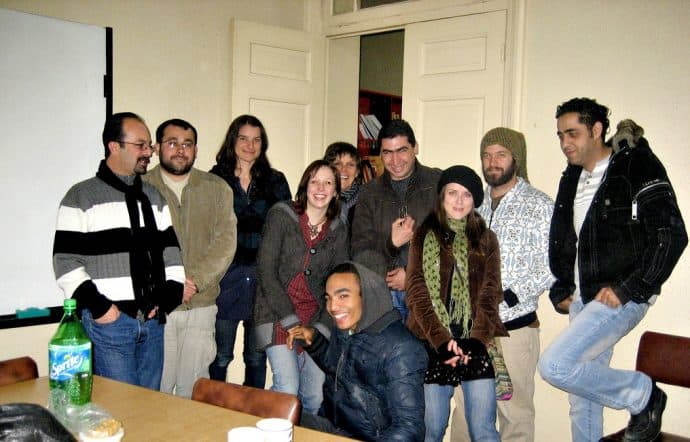 Have they produced any results?
Lastly, though working as charity in impoverished places with deep-rooted problems is not always a bouquet of flowers, some results should be apparent quickly. Even in the early stages, there are results. This might be the fact that English classes are now being given by professional teachers who can speak English or that a new community center is underway.
A firmly established program should have a long list of accomplishments, ways that their funding and efforts have already bettered the situation. Newbies should at least be moving in the right direction, with an upcoming set of achievable—not overly grandiose—goals for the near future. Making a big difference takes a large number of baby steps, and those who've managed to make them are very aware of what they were and, ultimately, where they are going.
Go through these steps, gather this information, and there should be a much lower risk of becoming involved with an unsavory bunch taking advantage of people's good will. It's always important to keep our common sense engaged, listening to that cranial noodle when it starts flickering warnings. If it doesn't seem right, ask pertinent questions. Reputable organizations should have no trouble answering them.– by Jonathon Engels, photos by Emma Gallagher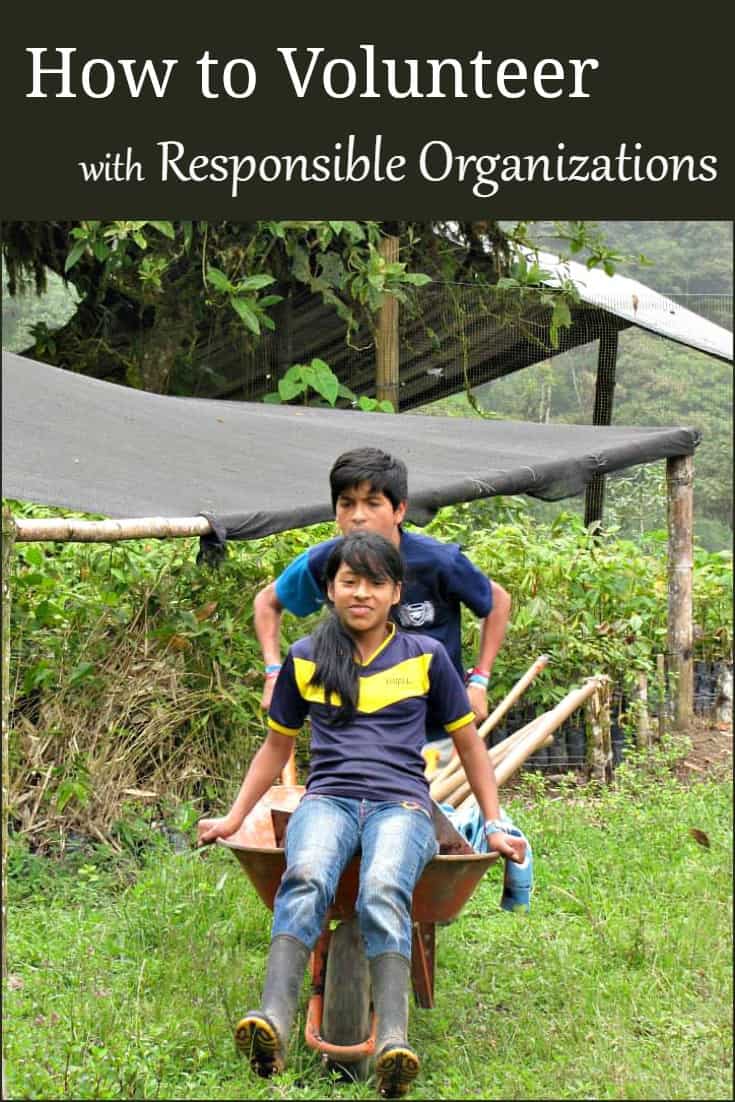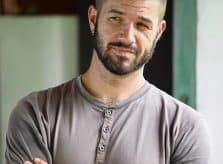 Jonathon Engels is a traveler, writer & teacher who's been living abroad as an expat since 2005. He's worked in nearly a dozen countries, and visited many others in between. He's currently on a slow travel trip from Central America to Patagonia, volunteering his way throughout the journey. He's a regular contributor to One Green Planet as well as Permaculture News, which focus on helping to keep the world green and clean. He's also the founder of The NGO List, a compilation of grassroots NGOs seeking international volunteers. His work can be found at Jonathon Engels: A Life Abroad, and his current whereabouts and goings-on are available on his personal blog.
If you enjoyed reading How to Volunteer with Responsible Organizations, you might also like:
Why Responsible Travel Matters
What is an Eco Lodge? A Guide to "Green" Accommodations
Top Travel Destinations: 5 Ecotourism Experts Weigh In
GO GREEN TIP #117: 10 Steps to Becoming a more Responsible Traveler
GO GREEN TIP #111: A Guide to Ethical Eating When You Travel
Easy Ecotourism: 10 Simple Steps to More Sustainable Travel
GO GREEN TIP #105: How to Grade Dolphinarium Facilities
GO GREEN TIP #101: How to Choose a Responsible SCUBA Diving Operator
GO GREEN TIP #96: How To Choose a Green Hotel