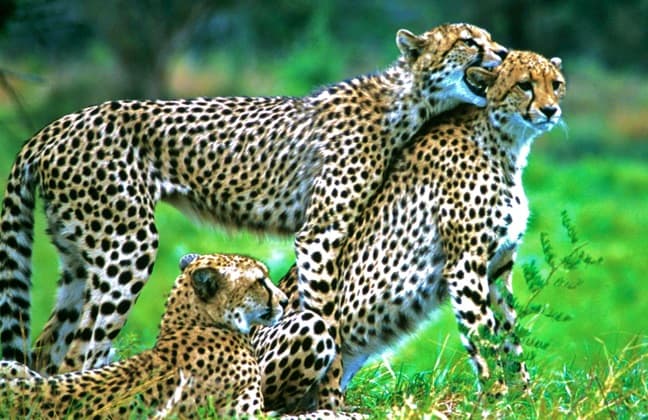 I Dream of Africa:
How the Motherland Became My Great White Whale
I first fell in love with Africa by proxy.
In 1993 my buddy Tony– my best friend and the bassist in my band (a hip-hop/noise-rock fusion called The White Aphros, for those keeping score)– finished college and decided to enlist in the Peace Corps. It was a tough blow for me in several ways: Our band was just starting to take off, and Tony and I hung out constantly for 5 years when we worked together at a pizza place and were both students at Georgia State University. But I was determined not to lose that friendship, despite the geographical distance.
We kept in touch through his year in Burundi, before being pulled out by UN tanks after the war broke out in Rwanda; through two years in Gabon, where he taught fish-farming to local Pygmy villagers; and through his final two years in Zambia, before he and the lovely California girl he'd met in the Peace Corps came home to Atlanta and settled down. We'd communicate back and forth once a month, sending care packages filled with letters, photos, reading material, and the music each of us was listening to or had recorded. It was through Tony that I first began to dream of Africa.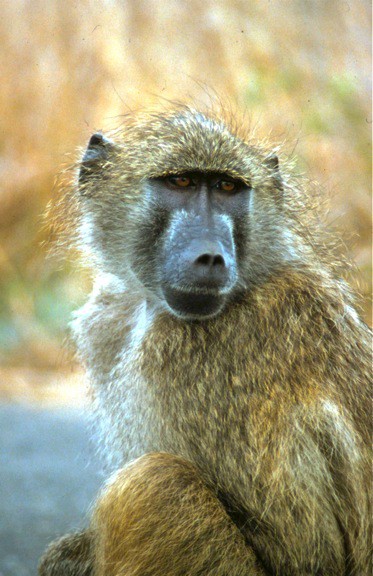 The music came first: Artists like Youssou N'Dour, Baaba Maal, Fela Kuti, Ali Farka Toure and Ladysmith Black Mombazo connected my soul from the Delta blues of my homeland in the American South back to the Motherland.
I became fascinated by African art, both from pieces Tony sent to me and from books I bought on the subject. By the time Tony got home and showed me his incredible videos from a safari in Tanzania, I was obsessed with my dream of Africa. But at 30 years old, with a wife, a mortgage and a job that offered more cool perks than cash, the reality of traveling there seemed unlikely at best.
So instead I focused on my work, spending the next few years building up a network of INsite Magazines, over which I was the National Managing Editor. Starting in Atlanta, we gradually added affiliates in Boston, then Austin and Gainesville, with more and more new outlets joining each year. Within four years we had 15 outlets around the country sharing the editorial my office produced, collectively reaching over 1 million readers each month.
My freelance writing profile was growing as well, as I landed major outlets like Rolling Stone and Tower Pulse. I became something of an expert on World Music, and was approached to collaborate on a massive book on the subject (so big, in fact, that the intros were written by David Byrne and Angelique Kidjo) for MusicHound Reference Guides. The money was never great, but it was definitely the coolest job I could've possibly imagined. And with responsibility came better perks, including my first press trips to Costa Rica and Alaska.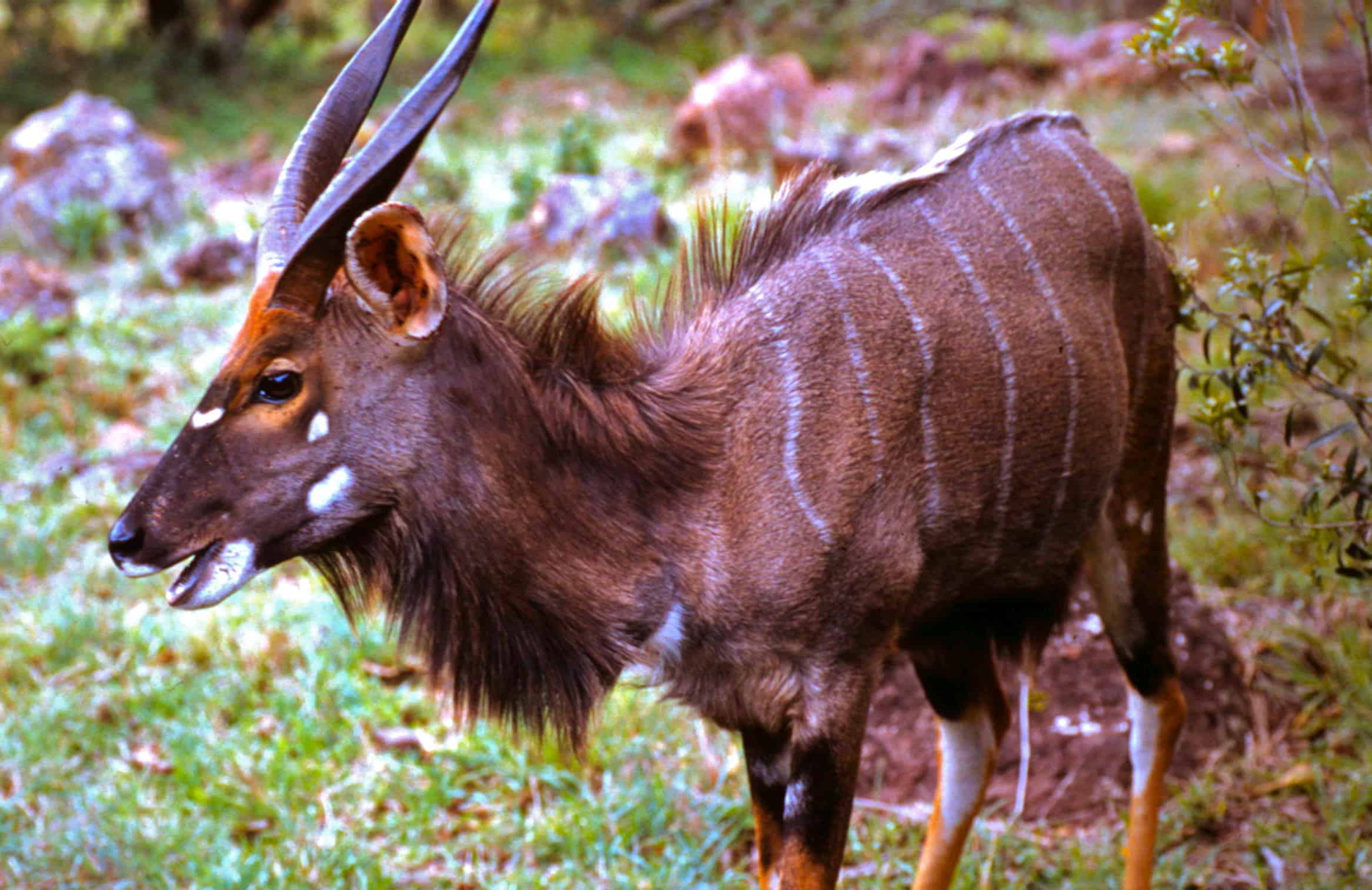 By the year 2000, with a little travel writing experience under my belt, 15 cities in my network, and South African Airways pushing a new direct flight from Atlanta to Johannesburg, I decided to inquire about a press trip to South Africa. To be honest, I didn't think there was a snowball's chance in hell my dream of Africa would come true so soon– just 5 years into my professional career as a writer.
But SAA jumped on board immediately, offering us 2 round-trip Business Class tickets, and the Tourism Board arranged an incredible 2-week itinerary that took us from Londolozi Game Reserve and Kruger National Park to the Drakensburg Mountains and Durban, to KwaZulu Natal and Phinda Game Reserve.
As documented in previous GGT stories, that trip reduced me to tears, changed my life, and inspired the deep love of ecotourism that eventually moved us to create this website. It also fueled a passionate personal connection with Africa that I've never quite been able to kick– a feeling I'm fairly certain anyone who's ever spent much time in Africa can relate to. Before I had even left Africa, I was already determined to go back.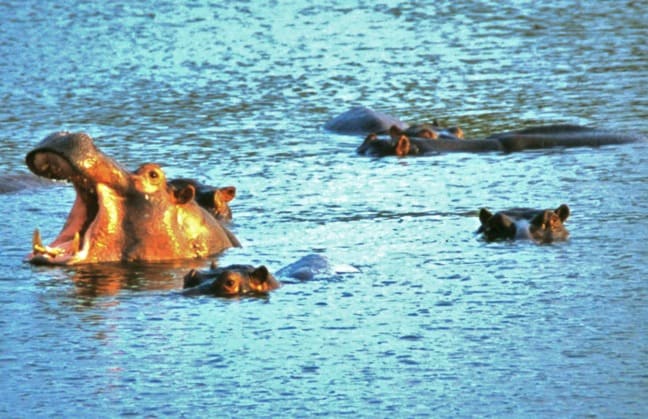 That was 13 years ago, and my interest in Africa has since become an obsession.
But my best-laid plans went astray in 2001 thanks to two unexpected twists of fate. In June a disagreement between the various INsite publishers led to the dissolution of the editorial network, which immediately dropped from 15 outlets to just four, leaving me with a part-time job and no benefits. That August my daughter was born and, between the need to build a freelance career and my desire not to be gone for two weeks during this crucial stage in her development, I deferred my dream of Africa until she was older.
I started traveling occasionally again back in 2007, after landing gigs writing for AirTran and Spirit Airlines' in-flight magazines. It was mostly US and Caribbean stuff, which was fun… but it wasn't Africa. I clawed and scratched my way up the freelance writing ladder, only to watch the bottom fall out of the market. When I did get work with publications that had sections on international travel, they were more interested in stories on Best Spas or Luxury Hotels than they were in stories on wildlife, adventure and ecotourism.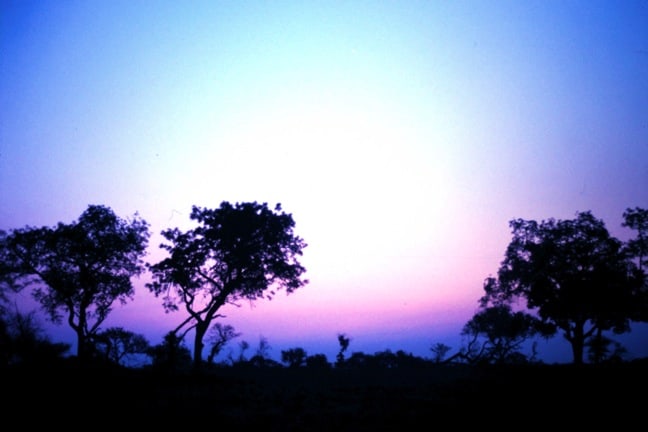 It was this frustration with the ups and downs of the freelance world, with the inability to find a publication that would pay me to write about the subjects I was most passionate about, with the fact that my likelihood of returning to Africa was no better than it had been back in 2001, that ultimately inspired Mary and I to launch Green Global Travel in 2010. It's been one helluva ride, and I wouldn't give this dream of ours up for anything.
But, despite the progress we made in 2012– the awards, amazing press trips, and 500% growth rate– I find myself feeling incredibly frustrated. We still haven't found freelance outlets that will pay us to tell the types of eco-travel stories we want to tell. We still haven't found a way to make substantial money off our site without selling out. And we still haven't found a way to get to Africa (or Asia, or Australia, for that matter).
Perhaps that yearning burns even deeper because I can see that carrot of Africa dangling right in front of my face. We had an offer last year for a press trip to Namibia that fell through in the negotiation stages. Then we had another press trip to Kenya and Tanzania that fell through just at the last minute. And of course the fact that we see photos of our travel blogger friends in Africa on a regular basis doesn't help.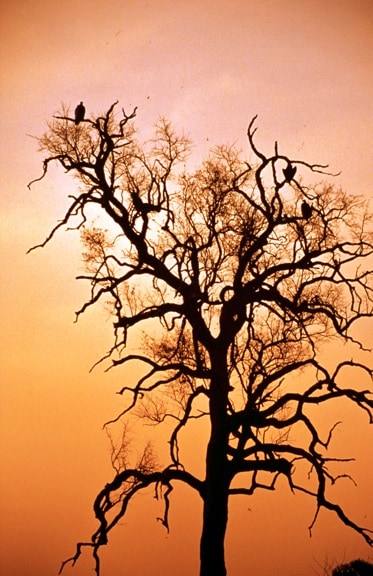 I'm trying not to feel deflated by my inability to make our dream of Africa come true. I'm trying not to be ungrateful for the remarkable blessings GGT bestowed upon us in 2012. But I've never been the type to spend a lot of time celebrating my own successes: After a quick look around from the summit, I'm always looking for the next mountain to climb.
At this point, the mountain that is Africa seems downright monolithic. But still the continent calls out to me through her music, her art, her cuisine, her wildlife and her people. I'm determined to find a way to crest that majestic summit, this time with Mary by my side, before 2013 is through. –text & photos by Bret Love
If you enjoyed reading I Dream of Africa, you might also like:
South Africa- Londolozi Game Reserve Safari
South Africa- Kruger National Park
South Africa- South Africa- Zulu Memories
Tanzania- Climbing Mt. Kilimanjaro