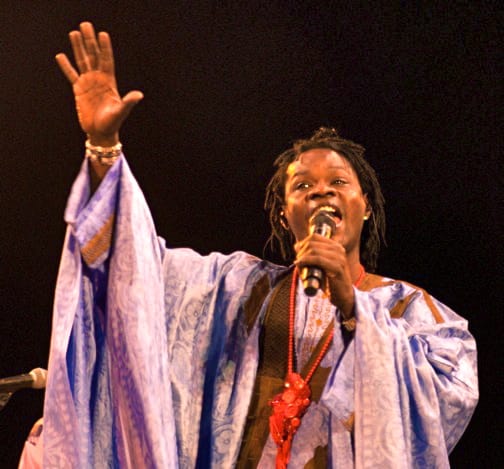 If you're curious enough to trace hip-hop's lineage back to its roots in Africa, you'll find a direct line to the West African storytelling tradition of the griot. Griots are oral historians, passing down stories in the form of poems and praise songs from one generation to the next, and were often community arbitrators and advisors to warriors and kings.
Senegalese singer/guitarist Baaba Maal was not born into the griot caste, but his best friend Mansour Seck was. Working together in the group Dande Lenol (Voice of the People), the duo achieved great success in Europe and Africa back in the '90s by combining sociopolitically relevant lyrics with infectious Afropop music. Recording under Maal's name, they became one of Africa's most internationally renowned acts and, along with Youssou N'Dour, helped to put Senegal on the world music map.
Now, Maal is embarking on a unique speaking tour, which will find the United Nations Development Program Youth Emissary sharing stories as well as playing songs from his 12-album career. We recently got an opportunity with the world music icon about the tour's concept, the griot tradition, and the problems facing Africa today.
How did the idea for this unique speaking tour come about?
This is something we have been doing for many years in Africa. It is part of our tradition where musicians visit a village, play some songs and then we all sit down and discuss the issues of the day. I wanted to find a way to bring this to the West. I think it was originally the British Museum in London that invited me to give a lecture about 5 years ago, and I incorporated a few songs into the lecture and the audience was very appreciative. We have developed it from there.
What is the appeal for you to be able to share stories with your audience as well as the music for which you're best known?
It gives me a chance to explain the songs, as many have messages. They talk of our traditions and ancient stories, and also about the rights of women and the importance of education. I know not many people can understand the words in my songs, and I am always asked what my songs mean. It also gives us a chance to show that Africa is a beautiful and culturally rich continent– a very different place to the one portrayed as blighted by famine, war and disease in the western media.
What was your childhood like, growing up in the 1950s and 1960s in Senegal?
I remember it fondly. I was very lucky to have a loving and supportive extended family. We moved twice a year, from our farming lands over the River Senegal in Mauritania and then back to our hometown. It was in Podor where I first went to school in a small classroom with about 70 other kids, and it is still the place I feel most at home. When we finish our tours, it is always to Podor that I return.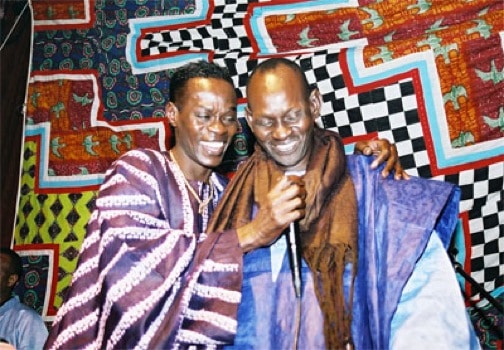 Can you talk about Mansour Seck's influence in your decision to become a musician, and how your family responded to your decision?
I have known my best friend Mansour since I could first walk, as our families were great friends. His was a griot family, so we were always surrounded by music. At the age of 17 I traveled all over West Africa with him– we went to Mali, Guinea and Mauritania and took our guitars. It was an amazing musical journey. I managed to hide my musical career from my father until one day he heard my voice on a song on the radio. Then I think he was quite proud of me. I was very lucky, because my mother was a singer and encouraged me to sing as well.
What would you say is the importance of the griot tradition in Africa?
It's a tradition that goes back many thousands of years. Before radio, TV and mobile phones, this was the way in Africa that the oral tradition was passed on from generation to generation. The griots gave advice and helped with the everyday problems that people faced. Griots today are still very important, but they no longer have the monopoly on information. It was quite difficult for me in the early days to be accepted, as I was not born into this caste.
What would you say are the most prominent issues facing Africa today?
We face many challenges– HIV, malaria, poverty and conflict– but I'd like to see a lot more emphasis on the importance of education as a UN Millennium Development Goal for all children. We need to build more classrooms, employ more teachers and make sure that children have access to the latest technology. The developed nations can help with this, but it must be a partnership with the local population and not just gifts. In Fulani we have an ancient saying: "Don't give a fisherman a fish when he needs a net."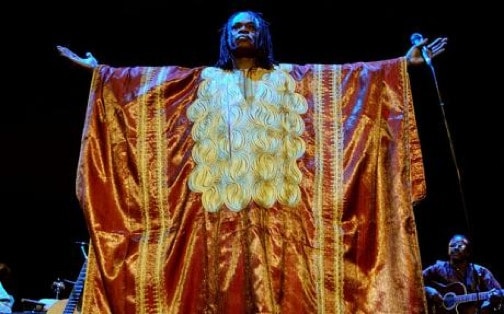 What are your favorite parts of Africa to visit?
Africa is such a huge, diverse continent, from the great Sahara and Kalarahi Deserts in the South to the Jungles of the equator and the many mountain ranges and vast savannahs. Of course, I have to say that Senegal is my favorite place, but other places I love to visit are Essouria (a beautiful coastal town in Morocco) and the mountains of the Southern Cape in South Africa.
What tourist attractions would you recommend for visitors to Senegal?
I'd recommend that you spend time in the bustle of vibrant Dakar and take a boat trip out to Goree Island. Then you could travel south and see the coastal fishing villages and great beaches, such as those at Toubab Dialow. Continue from there to the mangrove swamps of the Saloum Delta National Park, where there are some great small hotels to stay in. Lastly, you have to travel north to Podor and stop off in the old French colonial capital of St Louis, which is very much like old New Orleans. Podor is on the River Senegal and on the edge of the Sahara, and if you come in early December you're invited to our festival Les Blues di Fleuve, which is three days of music, arts and great fun!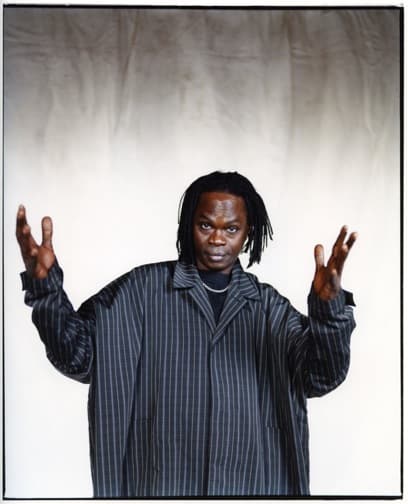 It's been several years since Television was released. Do you have plans to release a new album soon?
I've been in the studio recently on many different projects. I recorded a song with Harry Belafonte last year for his latest project about the civil rights movement in the USA, and I've been working with a very talented English musician called Sam Duckworth, who I met on a collaborative project called Africa Express (with Damon Albarn). I've also been working on some of my own new songs with a collective from the USA called Playing For A Change. Some of this is already available to watch on the Internet, as is a song I did for the new film "A Life In A Day," directed by Kevin MacDonald.
What are your hopes and dreams for the future of Africa?
Education for me is the key. The future of Africa is in the hands of the youth, and we must respect this and work to make the continent a better place for all to live in. –Bret Love
If you enjoyed our interview with Baaba Maal, you might also like:
Sierra Leone All-Stars Interview
Ladysmith Black Mambazo Interview