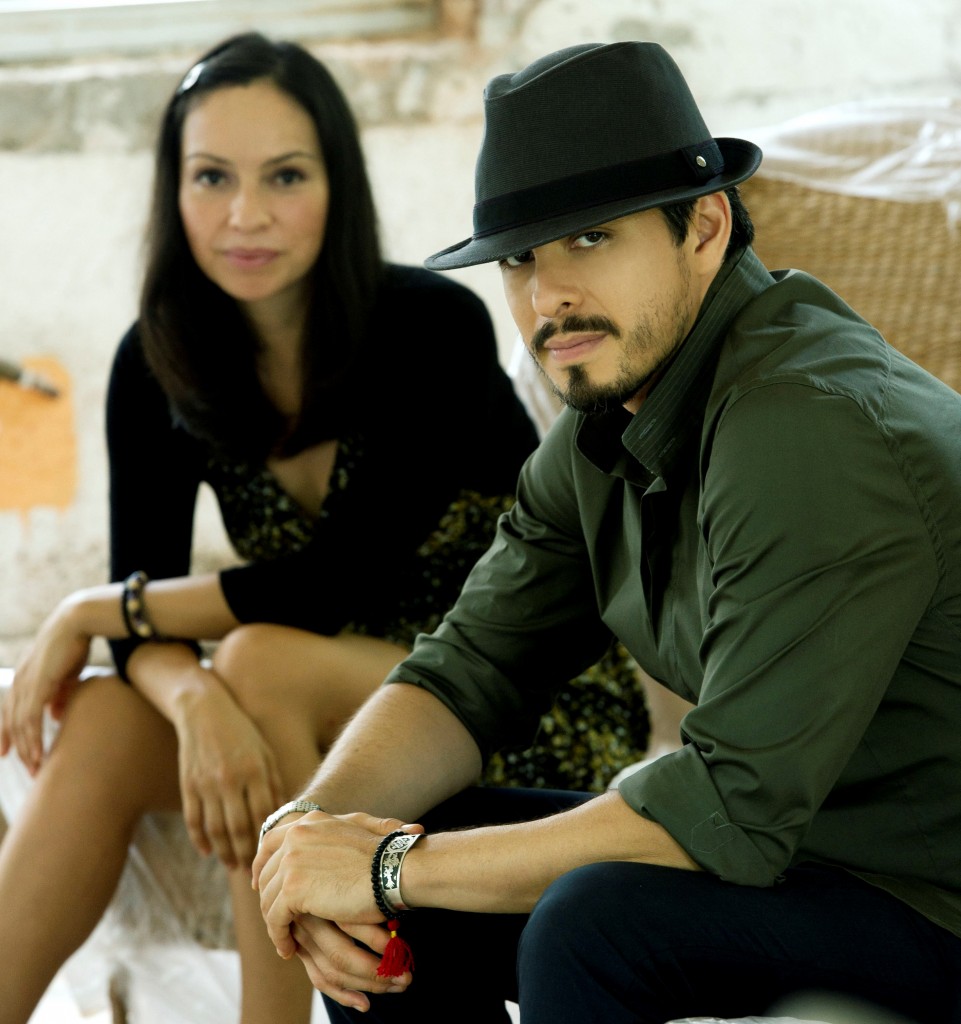 Rodrigo y Gabriela Go To Cuba To Record Area 52
Rodrigo Sánchez and Gabriela Quintero were born in Mexico City, raised on a diet of American heavy metal, moved to Dublin (where they played Latin-influenced acoustic rock on the streets), became famous in Europe (where they regularly sell out shows months in advance), and have now recorded an album with traditional Cuban musicians. Their sound is indescribable, but they are poster children for the 21st century sound of "world music."
Even Rodrigo is reluctant to define the duo's infectious sound, but you can hear influences ranging from Spanish classical guitarist Andrés Segovia and the rousing flamenco-derived rhythms of the Gypsy Kings to the pummeling riffs of Metallica.
For Rodrigo y Gabriela's new album, Area 52, they flew to Cuba to record with traditional musicians there, rewriting some of their best songs to accommodate amazing Latin jazz arrangements. Now, as Rodrigo y Gabriela head out on the road with a full band for the first time ever, we sat down with Rodrigo to talk about his artistic evolution, his Latin music roots, and his time in Cuba.

How did you and Gabriella originally come together?
We were just a bunch of teenagers playing around with heavy metal. We spent a bunch of years hanging out together– she had a band and I had mine– and four years later she joined my band because the guitar player left.
Your sound has come a long way from thrash metal. Where did the Spanish guitar influence come from?
When I was 10 and my older brother was 15, he introduced me to bands like Mötley Crüe, but then he discovered Metallica. We threw away all the albums we used to have and started really getting into thrash. My dad had a couple of guitars he didn't use, so my brother and I started playing and had a band together. We used to buy wigs to look like we had long hair, and we'd take pictures to look like a serious band. We spent 8 years trying to become rock stars, but it never happened. When Gab and I left Mexico for Europe in 1999, we sold every piece of equipment we had. We started playing on the streets in Europe with acoustic guitars because it was easier to move around. Then, accidentally, we started playing the style we play now.
So you discovered your Latin roots in Europe?
Exactly! (Laughs) When we were in Mexico, the last thing I wanted to listen to was any kind of Latin rhythm. If you take the subway, it's these Latin rhythms– Salsa, Banda, Tropicalia– all the time. As a teenager, you want to become Vince Neil. But we had it buried inside us somewhere, you know? When we went to Europe, it just came out of us.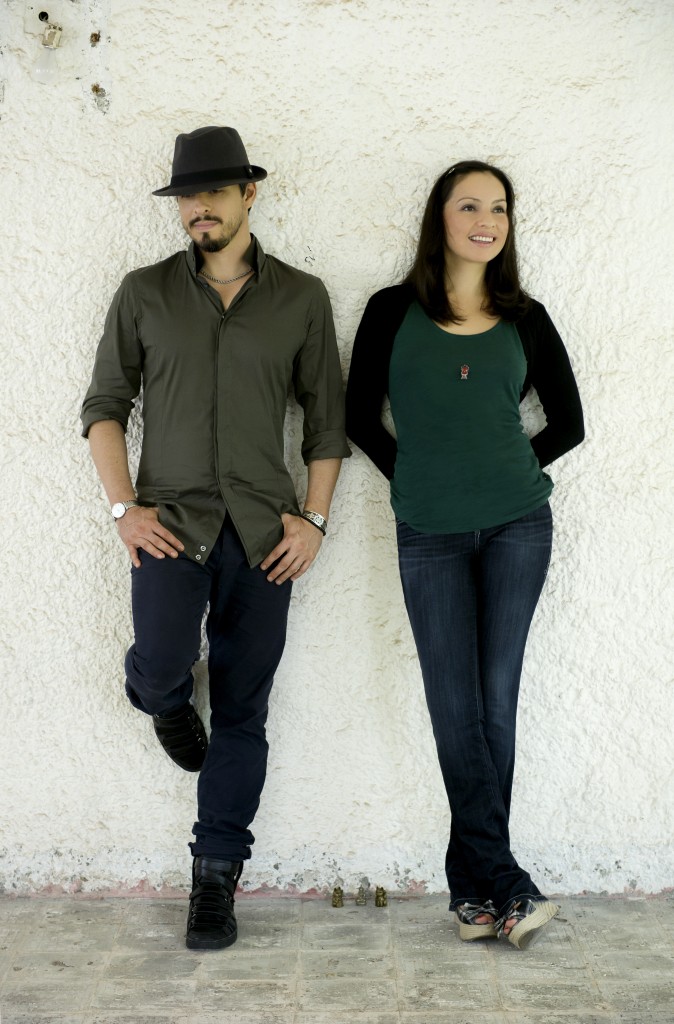 Were you cognizant of the transition?
It's difficult for us to classify the rhythms we play. I didn't study music. I don't know how to read or write music. I'm a metalhead in my heart. But there is a relationship between some of the [classical] composers back in the day and metal.
Where did the idea of working with musicians from Cuba originate?
A year ago, in the middle of touring for our album 11:11, our management was asking, "When you finish the tour at the end of 2011, can you go straight into the studio?" I said no way, because we'd been touring for almost five years, ever since the first album came out. We were in the middle of a tour and I had a couple weeks thinking about what to offer them, and it came into my head to collaborate with a Latin jazz band. Suddenly, listening to my iPod, this Cuban album started to play and immediately I thought it should be a Cuban band. It's a great opportunity to go to Cuba, record there and meet the traditional musicians. Gab thought it was a great idea and the project became huge. We took nine tracks from previous albums and totally reworked them. We had to almost rewrite everything, but there are references to the originals.
Tell me about how it actually came together.
It was a long project, but very nicely done by the label. They found a guy named Pablo who gets in touch with Cuban musicians for projects, working on logistics and all that. He knows every single musician in Cuba. While we were working on the Pirates of the Caribbean score, we were getting these videos every day from different musicians. I met (composer/arranger) Alex Wilson, an amazing British jazz pianist who's done a lot of work with Cuban musicians through the years. I was given an album he did 10 years ago, and that's the album I listened to when I decided to do the Cuban thing. I didn't want to work with a Cuban arranger because I knew that we were going to break some rules, and traditional musicians don't like to do that. He worked on all the Cuban arrangements with us, and we structured the pieces together.
What was your experience like in Cuba?
I would like to say much more about Cuba, but honestly we only spent 15 days there, 14 of which we were working 12 hours a day in the studio. The good thing was that the studio had a view of the outside. We stayed in the old town of Havana, and to go the studio we took the main road along the coast. I learned about Cuba through the musicians, but I couldn't see as much as I would've liked. A lot of the musicians were complaining about the lack of support from the regime, but they're amazing. They learn classical music from a very young age, but everything they know about traditional Cuban music comes from the streets, so they combine both worlds. They don't waste their time with TVs or Internet, because they didn't have many things to waste their time on. Instead, they just practice what they love– music. The way they see music, the way they communicate with each other, the way they perform, it is way beyond a normal musician's understanding. They understand music in a very different way, and we are privileged to be part of this project with them. ­–Bret Love
If you enjoyed reading our interview with Rodrigo y Gabriela, you might also like:
Mariachi Cobre (Mexico)
Cachao Lopez (Cuban Jazz)
Buena Vista Social Club (Cuba)
Paco Peña (Spanish Guitar)