With a Grammy nomination, the first-ever certified Gold record for a predominately Hawaiian language album (for 1997's Kawaipunahele), and four Entertainer of the Year awards from the Hawaiian Academy for the Performing Arts, Keali i Reichel may very well be Maui's most renowned cultural ambassador.
He's traveled the world as a performer, opening for artists such as Bonnie Raitt and LeAnn Rimes and playing venues such as the Hollywood Bowl and Carnegie Hall.
But his deepest passion is for the rich culture of his homeland, which led him to open a Hawaiian language immersion school (Pnan Leo O Maui) and a hula school (Halau Ke'alaokamaile) in his native Maui.
We spoke with the respected Hawaiian singer, dancer, teacher and chanter about the past, present and future of his beloved island home.
What are some of your favorite memories of growing up on Maui?
I grew up on two sides of the island. My parents lived on the west side and I went to school there, while my grandparents lived on the north shore, about 90 minutes away.
I'd spend weekends, summers and holidays on that side of the island with them. My fondest memories are probably my summers with my grandparents, because they lived right on the beach, so I was swimming, surfing and fishing every day, often from morning until night.
How has the island changed since your childhood?
Like almost every other small town across America, all the small local businesses are giving way to the big giant guys. But every island is changing differently: Oahu has Waikiki, this big metropolis, while Maui has more people coming to purchase large tracts of land and create estates.
Do you recall the original inspiration behind your passion for Hawaiian culture?
It started when I was seven. I was watching TV and saw a Hula putting together a traditional dance performance. I was mesmerized­– it spoke to some part of my ancestral memory– and it opened my eyes to the path that I've been following ever since.
For me, and those that I hang out with, the perpetuation of our culture and language is something we're kind of obligated to do.
And if you have an ability to inspire other people, especially culturally, I think you have to do it. I've always felt a desire to learn, and now I feel that I've been tapped to teach.
READ MORE: Hawaiian Mythology (Intro to Hawaiian Gods, Goddesses and Legends)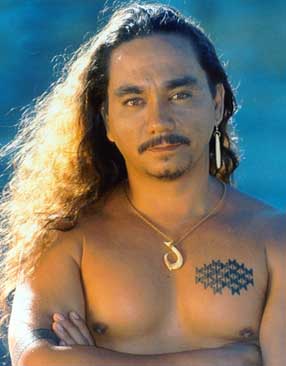 Why do you think native Hawaiian culture is still so prominent on the islands, especially when compared to Native American culture on the mainland?
We've been around for a few thousand years here, and Western culture has only been here about 200 years.
The first changes happened after Captain Cook came, but because our ancestors were considered quite progressive, a lot of their practices were adapted over the course of our colonization.
We've been affected by outside influences, but there have always been pockets on the islands where our culture was practiced. (Laughs) That's a weird thing to say, "practice your culture," because in our language there's no verb for "to be."
Things just are. But practicing your culture is a modern thing, and there has to be a conscious effort to fit it into our modern lifestyle.
Can you talk about the importance of hula dancing in Hawaiian culture?
The modern thought about hula is that it tells a story, but it really doesn't. It's one of the few dances in the world in which you have to have the words of the text in order for the dance to exist.
Without words, you really can't tell what the dancers are saying. As our people became less fluent in their own language over the years, the hula became more full of gestures, and the shift of the focus went away from the poetry of the particular or song or chant, and went onto the movement of the dancers.
But the hula itself is a record of important historical events, and we have chants that range from thousands of years to just 15 years old, each of which conveys the experience of that particular time to subsequent generations.
If you want to learn as much as you can about Hawaiian culture, study with a traditional dance troupe. You'll learn the language, cultural protocols, ceremonial rituals and history.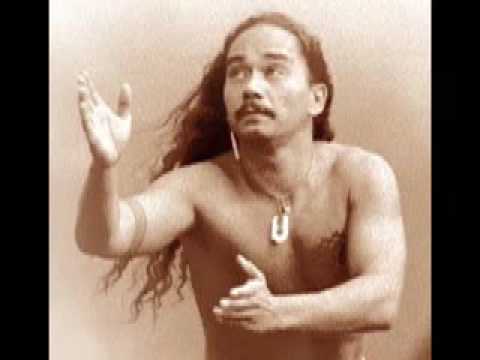 When you're on the road performing, what do you miss most about Maui?
The food! (Laughs) In many native cultures, food is an important connection to your memories, but I don't dwell on missing it too much. I actually really enjoy traveling, and eating whatever is native to the region I'm visiting.
What are your favorite places to hang out when you are at home in Maui?
Well, the best place to perform on this island is the Maui Arts & Cultural Center, which is a state-of-the-art facility that attracts performers from all over the world. That's a great place to watch a concert, perform, or just participate in the arts.
As far as restaurants go it just depends on what you're in the mood for, because we're so multicultural. If I'm in the mood for Japanese food, I go to Tokyo Tei. If I'm hungry for a good plate lunch with lots of fat and gristle, I'll go to this place called Fran's.
If I want steak and lobster, I'll go to the Sea Watch. There aren't many restaurants on Maui that specialize in traditional Hawaiian food, because it's very difficult to make.
If you had friends coming to visit Maui for the first time, where would you take them to experience the best the island has to offer?
Well, any North shore beach is great, but when I have guests I don't take them to the beach much.
Since I grew up on the beach, I'm more of a mountain person, so I'd take them hiking in Haleakala National Park or out to Hana [a relatively undeveloped area] on the east side.
If I go to a beach, I go remote places nobody knows about. With the population increasing so much, it's getting harder and harder to find places like that.
How do you hope your schools will influence future generations on Maui?
I hope that our work influences everyone to delve deeper into their ancestral memory and utilize as much of their own culture as they can on a daily basis. At first you have to do it consciously, but after a while I believe that your DNA kicks in and it becomes part of your psyche. We want to set an example for what is possible, and I believe that the next generation is already skyrocketing past us in terms of cultural awareness because they're starting at a younger age. There are a lot of interesting artists that have come from Maui, and we joke around that there's something in the water. But whether it's the air or the environment or just the way we grew up, the culture that we're immersed in becomes a part of the fabric we're weaving as move along through our lives. –Bret Love
If you enjoyed reading our Keali i Reichel Interview, you might also like:
Hawaii's Big Island
Hawaiian Mythology
TONGA: 'Eua Island Eco Activities
A MUSICAL PASSPORT: 40 World Music Artists From GGT's First Year