PHOTO GALLERY: The Beauty of
J.N. Ding Darling National Wildlife Refuge
Without Jay Norwood "Ding" Darling, Sanibel Island, Florida as we know and love it today might not even exist.
Born in 1876, Ding (a contraction of his last name, which he used to sign all his work) became one of the leading editorial cartoonists of the 20th century, working primarily with the New York Globe and New York Herald Tribune.
Darling used his work to criticize the role industrial commerce played in the pollution of America's rivers, the role of hunting in the rise of endangered species, the scourge of deforestation, and the businessmen and politicians who seemed not to care about the long-term implications of their actions. He won two Pulitzer Prizes for his work, in 1924 and 1943.
Extremely passionate about nature, Darling developed the nation's first Cooperative Wildlife Research Program at Iowa State University, creating a landmark 25-year plan to protect Iowa's natural resources.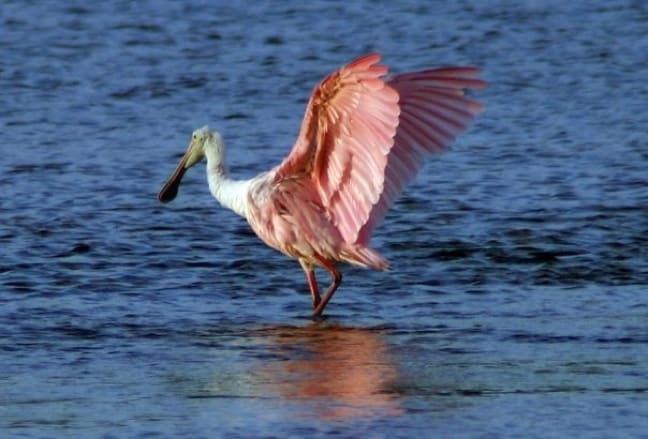 He also created the Federal Duck Stamp Program and designed its first stamp, which is required by the US government to hunt any migratory waterfowl, with 98% of the proceeds going to the Migratory Bird Conservation Fund.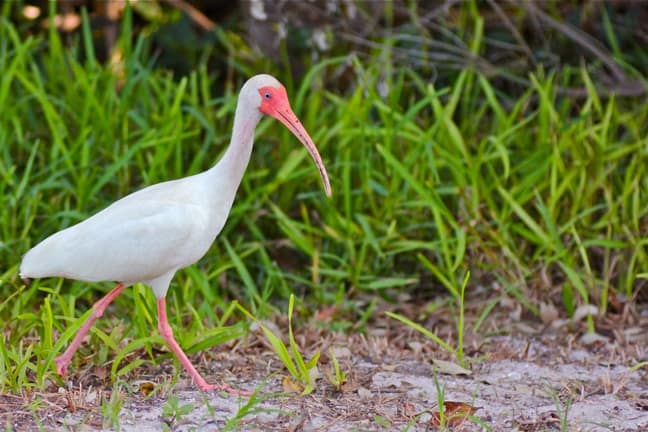 In 1934, Ding Darling was tapped by President Franklin D Roosevelt to head up the U.S. Biological Survey, the forerunner to what is now known as the U.S. Fish & Wildlife Service.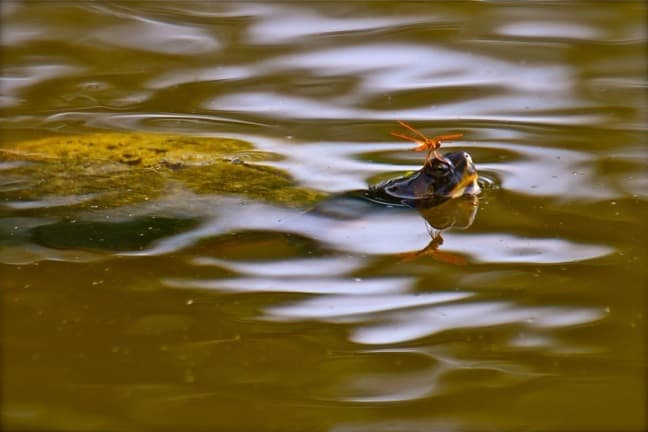 Darling's aggressive conservation tactics shook up the complacent agency: He emphasized the importance of creating an organized network of nature sanctuaries, which evolved to become the National Wildlife Refuge System.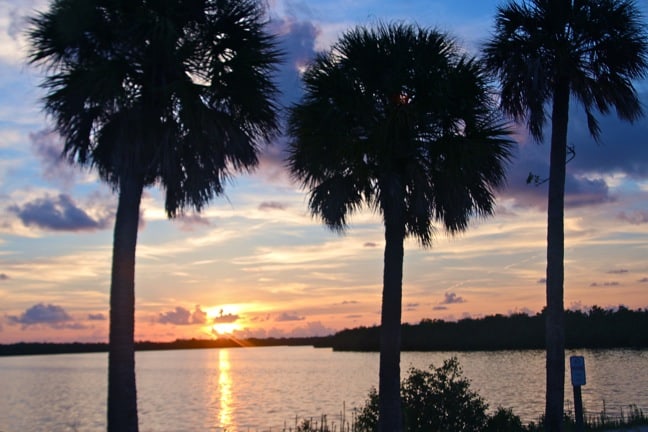 Darling also founded the National Wildlife Federation in 1936. It was at his request that President Franklin Roosevelt convened the first North American Wildlife Conference (now known as the North American Wildlife and Natural Resources Conference), with the goal to unite individuals, organizations and agencies interested in the restoration and conservation of wildlife resources.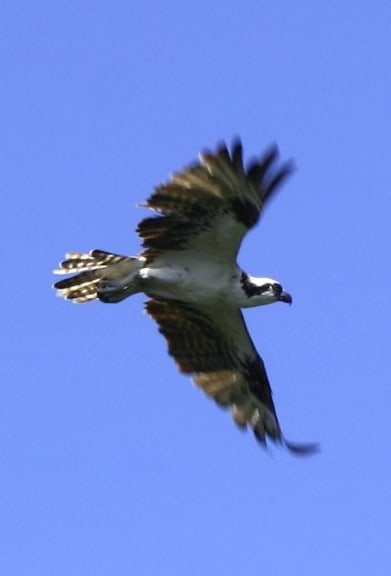 Somewhere along the way, Darling discovered Sanibel Island, Florida, a tiny barrier island about 20 minutes from Fort Myers. With its pristine beaches, mangrove estuaries, and shallow bays, the island was a haven for myriad species of migratory waterfowl and shorebirds, from Roseate Spoonbills and Piping Plovers to various types of Egret, Ibis and Heron. For a bird lover like Ding, it must have been something akin to heaven.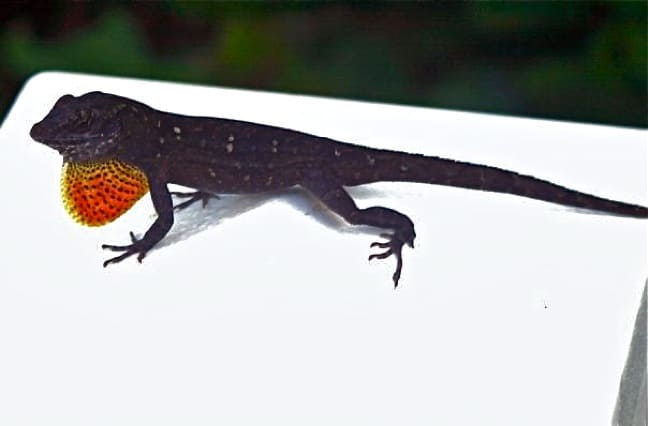 In the early 1940s, Ding proved instrumental in blocking the sale of a huge parcel of land on Sanibel Island to real estate developers. Consisting of over 6,400 acres of mangrove forest, submerged seagrass beds, cordgrass marshes, and West Indian hardwood hammocks, this wildlife-rich ecosystem was permanently protected when President Harry S. Truman signed an Executive Order creating the Sanibel National Wildlife Refuge in 1945.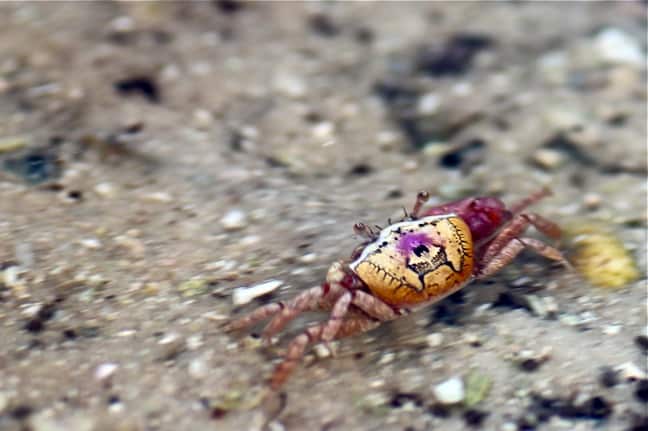 The refuge was renamed the J.N. Ding Darling National Wildlife Refuge, in honor of the pioneering conservationist, in 1967. It remains a pristine sanctuary now, nearly 70 years after its creation, providing habitat for over 270 species of birds as well as endangered/threatened species such as American Alligators, Wood Storks, Florida Manatees and five different types of Sea Turtles.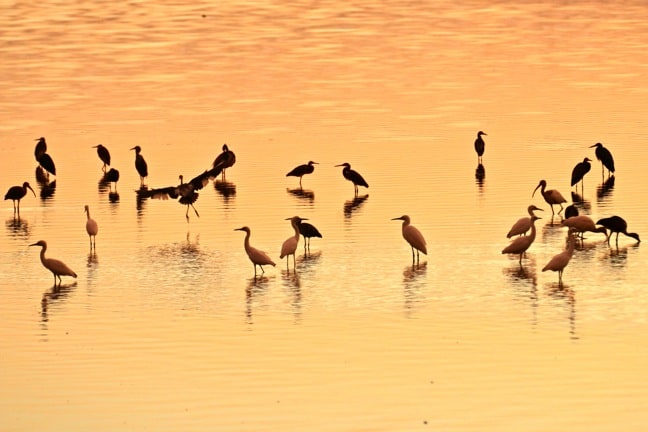 Ding (as the reserve is affectionately known) is one of Sanibel's most popular tourist attractions, drawing more than 700,000 visitors a year. In addition to its impressive Visitor/Education Center, the reserve features a 4-mile "Wildlife Drive" (on which cars, bikes and pedestrians are allowed), numerous hiking trails, guided tours, canoe and kayak rentals, fresh- and salt-water fishing, and numerous educational programs for kids.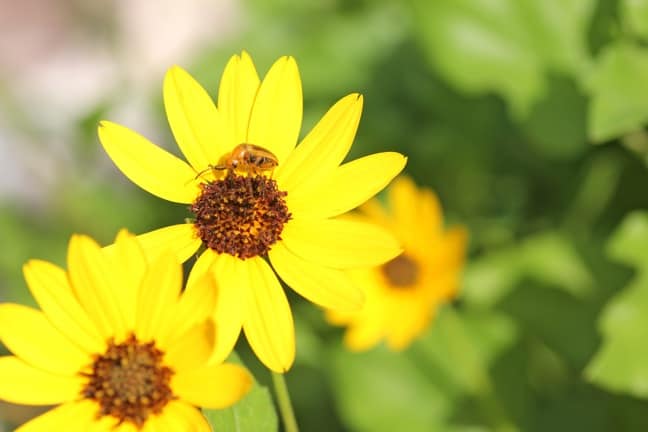 I started taking my daughter to Ding when she was a year old. She'd kill me if I ever shared it on the Internet, but the photos I have of her as a baby in her little Ding Darling onesie are PRICELESS. Our daddy/daughter trip last month marked our sixth visit to Sanibel in the last 12 years, and Ding Darling NWR remains our favorite place on the island.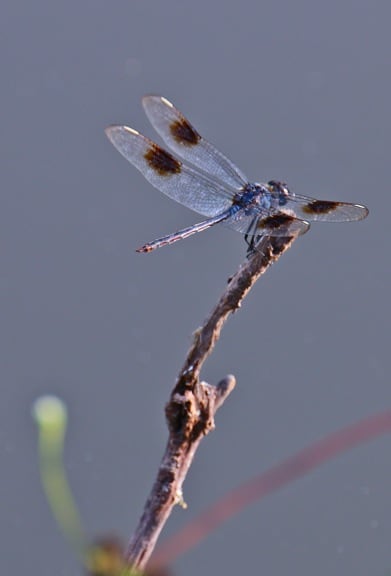 The best times to visit Ding are first thing in the morning or in the evening just before sunset, when the wildlife tends to be most active.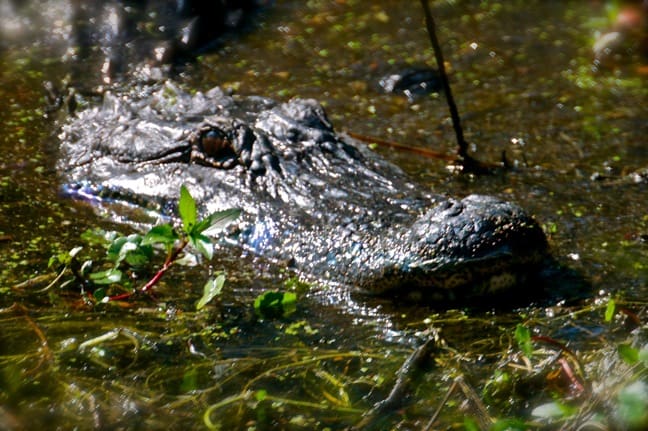 The gates open at 7 AM every day except Friday (when the refuge is closed) for most of the year, and at 7:30 in October and November. Closing times depending on when the sun goes down, ranging from 5:30 PM December through February to 8 PM in June and July. We'll typically visit Ding at least 3-5 times during a week in Sanibel, driving through and stopping frequently for hikes back into the reserve.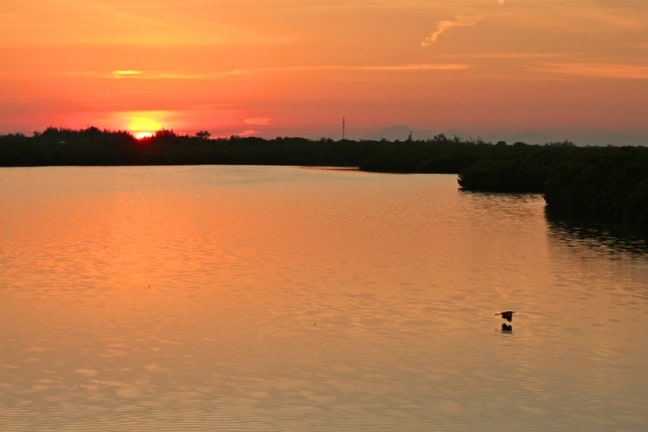 Morning hours tend to be great for seeing alligators sunning themselves and raccoons hunting for fish and crabs right along the shoreline. In the evening, the reserve's Observation Tower provides exceptional views of the sunset, which creates stunning reflections on the water. Just make sure you take insect repellent, because the No-See-Um's (a tiny biting gnat) here are BRUTAL!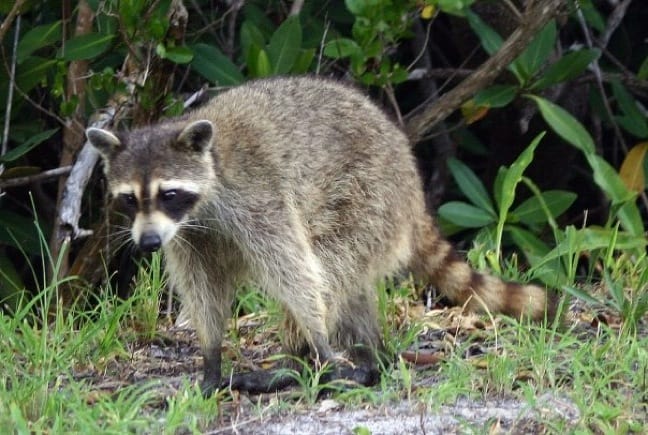 This year's trip was extra special for my daughter and I: It was the 10-year anniversary of our first daddy-daughter trip, and our last trip together before she made the transition from tween to teenager.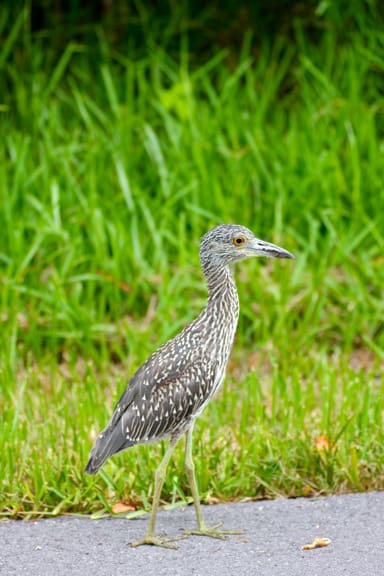 It was also special because of my daughter's newfound interest in Photography. After learning to use my old Canon EOS T2i at a Summer Camp this year, she's become especially keen on Macro Photography. So I let her borrow my 90mm Macro lens for the duration of our time in Sanibel, and she took more than 25% of the photos you see here.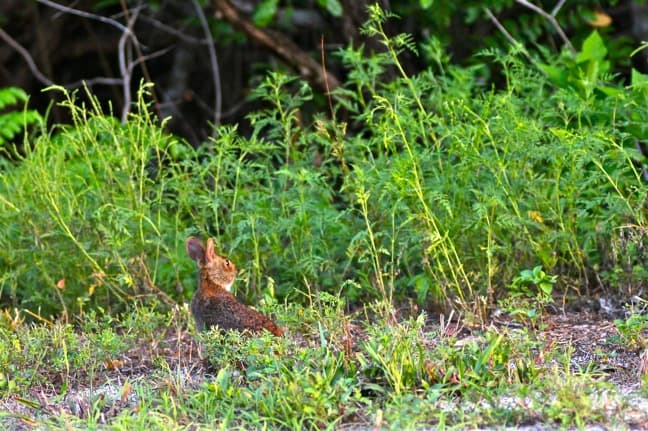 I've been to Ding Darling at least 30-40 times over the past 20 years, but each time I visit I seem to see new species I've never seen before. This year we found a trio of River Otters hunting for food back in the mangroves; stumbled upon a beautiful Glossy Ibis walking along the shore; and caught a brief glimpse of the Marsh Rabbit pictured above before he scurried off into the underbrush.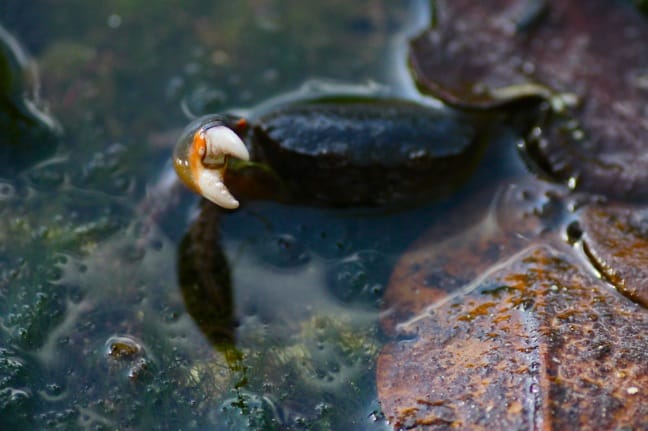 Because my daughter was using the Macro lens, she was able to get down on a level I rarely do, which allowed her to get great shots of Sanibel's famous Blue Crab (the catching of which is allowed in Ding Darling) and the Fiddler Crab featured earlier in this post. She also did a great job of shooting portraits of some of the many birds that we spotted along the road through the reserve.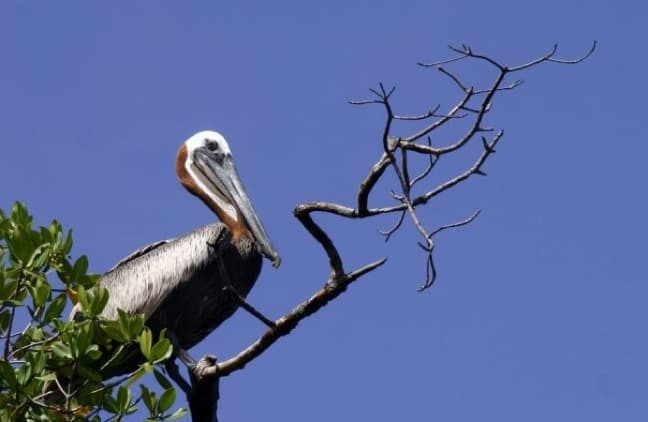 We've been to hundreds of different state parks, national parks and marine sanctuaries over the course of our travels. But few continue to call us back over and over again in the way that the J.N. Ding Darling National Wildlife Refuge does. It is truly our favorite attraction in our favorite place in the world, and we're always sad when we have to say goodbye.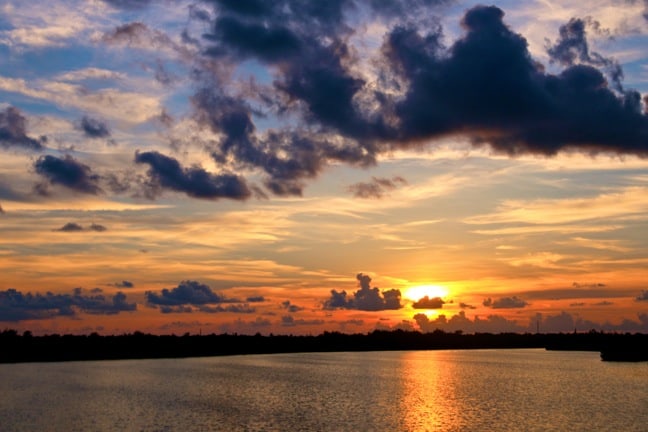 More than 50 years after Ding Darling's death, the wildlife reserve named in his honor continues to carry on his legacy of conservation, preservation and education. With continued support from the U.S. Fish & Wildlife Service and volunteer organizations such as the Ding Darling Wildlife Society, here's hoping this pristine slice of paradise will still be around for families to enjoy for many generations to come. –by Bret Love; photos by Bret Love
If you enjoyed our J.N. Ding Darling National Wildlife Refuge Photo Gallery, you might also like:
FLORIDA: Sanibel Island, Our Favorite Place in the World

FLORIDA: The Top 7 Eco Attractions on Sanibel Island
VIDEO: C.R.O.W. – Touring the Clinic for the Rehabilitation of Wildlife
VIDEO: Captiva Cruises Dolphin Watching Cruise
VIDEO: Learning About Marine Life at Sanibel Island Sea School