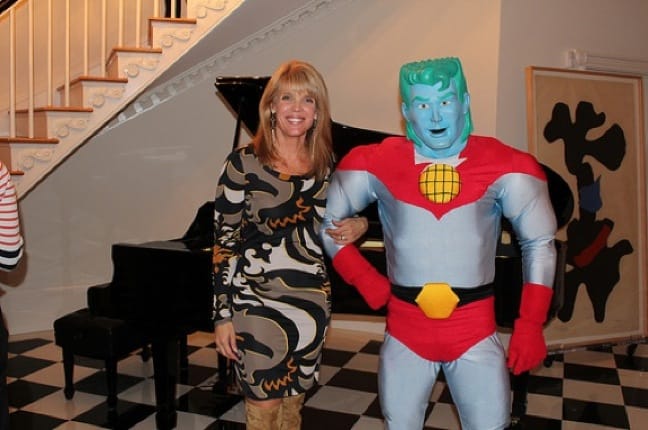 You may not know Laura Turner Seydel by name, but chances are you're familiar with her life's work. As daughter of one of the leading forces in environmental conservation (Ted Turner), Seydel is on the board of organizations such as the Captain Planet Foundation, the Turner Endangered Species Fund and the League Of Conservation Voters, working tirelessly on a daily basis to make the world a better place for our children to inherit. She's also a prominent sustainable living expert, doling out advice on simple ways we can all go green. We were honored to speak with Seydel on subjects ranging from teaching kids about conservation to key environmental concerns of the 2012 election.
Your dad has been a leading light in conservation for years. At what point did you realize you wanted to dedicate your life to environmental concerns?
My passion for the environment developed at an early age and has grown with time. My parents and grandparents created a "no waste zone"– food residuals were composted to nourish the garden; if you were cold, you put on a sweater; we recycled bottles and cans for money; and my father drove a fuel efficient Japanese car. They hated to waste money. We learned important lessons that helped us develop a strong ethic. My dad has continued to lead by example for his grandchildren, leading walks where exercise and litter patrol are combined, and giving of his time and treasure for the benefit of mankind. In the past 20 years, our real live Captain Planet has donated $1.5 billion to charitable causes vital to the quality of life of everyone on the planet, including women's rights, endangered species, and protecting the natural systems that support all life. When Rutherford and I had children it took our commitment to a new level. We realized we were going to have to work that much harder to protect and restore what rightfully belongs to future generations.
The Captain Planet Foundation emphasizes the vital role children can play in environmental conservation. What are some of the CPF program initiatives that you, as chairperson, are proudest of?
The goal of the foundation is to provide grants to schools to promote hands-on environmental projects for children, including recycling programs, restoring wetlands, planting trees, and monitoring water quality. But my favorite grants are our Gardens in Schools program. School gardens are a great way to get kids' butts out of chairs and get students connected to the natural world. They can learn science and other core subjects in an interactive way, and it also helps teach kids about healthy eating. We have an epidemic of obesity and type 2 diabetes today. One of the best ways to get kids to kick the salt, fat and sugar addiction is to have them retrain their palate. The best way I've seen is to have them propagate seeds, and plant and nurture their food to ripeness. All of a sudden the pickiest eater is competing against classmates for a slice of a vine-ripened tomato.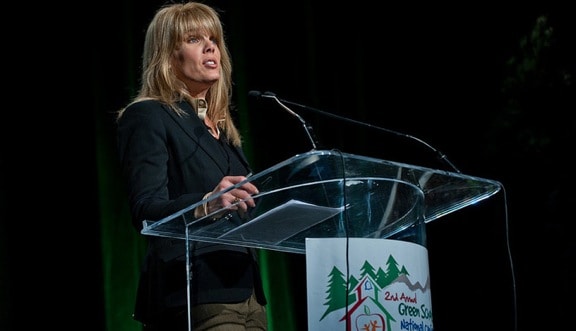 If you could encourage parents to teach their children three central concepts of environmental stewardship, what would they be?
You have to begin with the premise that a child has to experience and connect with nature. Our children must learn to understand, respect, care for, love, and sustainably use the resources in our garden of Eden. Number 2, don't waste anything, which saves money and allows us to reduce the amount of pollution we emit. Lastly, lead by example by turning off lights and electronics when not in use, conserving water, refraining from using plastic straws, using reusable bags and water bottles, and recycling everything.
One of my favorite organizations you work with is the Turner Endangered Species Fund. Can you talk a little bit about that organization's mission?
The Fund was started 14 years ago to let scientific experts use Turner properties for captive breeding and reintroduction of endangered species into their native habitat. Over that time, we've realized many successes, including increases in the numbers of individuals in many species. Some of my favorite species where we have had positive outcomes include the Red-Cockaded Woodpeckers in Florida and Mexican Gray Wolves, Gunnison's Prairie Dogs, Black Footed Ferrets, Bolson Tortoise and Aplomado Falcons in New Mexico. The work of the fund serves as an important example to other private landowners on how to manage money-making ventures like ranching, timber and gas extraction while also allowing the native species to thrive.
From wolves in Yellowstone to rhinos in South Africa, many wildlife species are in jeopardy. What role do you see the economic benefits of ecotourism having in the future of environmental protection?
According to environmental show host Jeff Corwin, every 20 minutes another species becomes extinct. One way to combat this alarming decline is to develop ecotourism. If the animals become worth more alive than dead because of the economic benefit to local communities, governments will implement and enforce good laws. Also, ecotourism creates sustainable jobs. A good example of what happens when ecotourism works is what happened when my dad went to Democratic Republic of Congo to see the eastern lowland gorillas. He was so moved by the experience and concerned that he donated an unprecedented amount of money to help save them. Ecotourism really does make a huge difference for these imperiled species and habitats.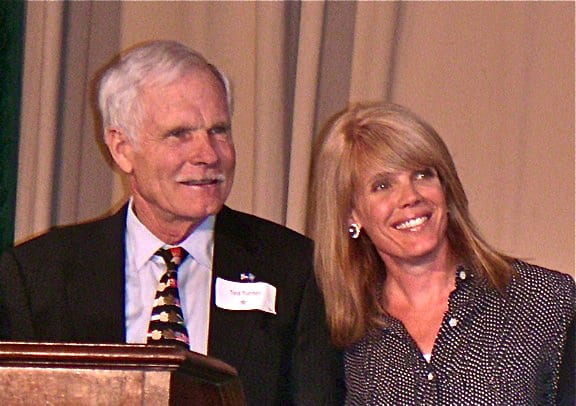 As a board member of the League of Conservation Voters, what environmental issues are you hoping to see addressed in this year's Presidential election?
The League of Conservation Voters has been working tirelessly with environmental groups on many pressing issues, but the #1 goal has been getting an energy and climate bill passed in Congress. This winter has been the fourth warmest on record. We've known that carbon is a heat-trapping gas since the 1800s. It is irreprehensible and immoral for heads of corporations and governments to continue to deny that the massive amounts of pollution we've been pumping into our air isn't negatively affecting our children's health and putting their futures in jeopardy. It's time to do everything in our power to limit pollution and invest in a clean energy economy, and try to mitigate the damage that's being done. Many other countries around the world are working feverishly to do their part. As just 5% of the world's population, the U.S. is creating 25% of the world's greenhouse gasses. We should be showing the rest of the world that we have a moral compass and we know how to use it.
How would you grade the Obama administration's performance in environmental protection?
The administration has made major progress through actions to protect public health and the environment. They proposed the next round of fuel efficiency standards for cars, which are critical to reducing our dependence on oil and cutting global warming emissions; finalized the Cross State Air Pollution Rule and the Mercury & Air Toxics Standards to reduce power plant pollution, thus saving lives and improving public health; and delayed and subsequently rejected the Keystone XL tar sands pipeline, which would threaten our water supply and result in triple the global warming pollution of conventional crude. See my dad's rocking CNN op-ed piece opposing this legislation on my website at lauraseydel.com.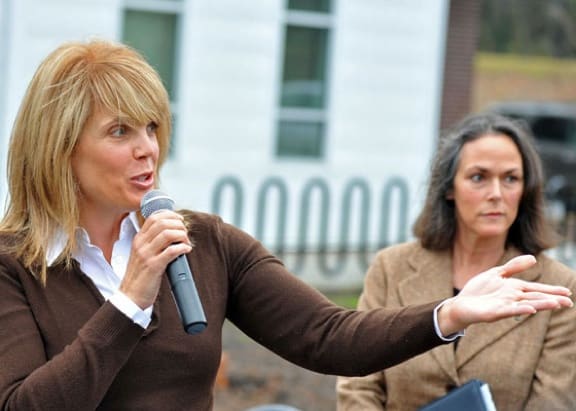 What big events do you have coming up for Earth Day?
The Captain Planet Foundation is celebrating the 10th Annual Earth Day Kids Fest on Saturday, April 14, from 10 a.m. to 3 p.m. at the Chattahoochee Nature Center. This will be a wonderful day of "edutainment": eco-superheroes such as Captain Planet and Atlanta Falcons star Ovie Mughelli will be there for pictures and autographs. We'll have live music, fun activities, live animal encounters and healthy snacks. Admission is $5 for children, $6 for seniors and $8 for adults. Children under 2 years and those who ride their bike attend for free. For more info, visit captainplanetfoundation.org.
A lot of people want to "Go Green," but don't know where to start. What simple changes would you suggest they make in their daily lives to become more eco-friendly?
Start with simple things in your home, like saving energy, conserving water and recycling. Get involved in your school and community on environmental projects. Start a garden to help our pollinators. For the home, I recommend using low or no volatile organic compound (VOC) paint, installing low-flow showerheads and water-efficient toilets, purchasing a programmable thermostat, reducing toxic chemicals by making your own cleaning products, and purchasing sustainably sourced home décor. My #1 pet peeve is plastic, one-use items, such as straws and plastic bags. Each day in the U.S., 500 million straws go from our lips to the landfill. Skip the straw and purchase reusable bags and water bottles. If everyone does this, we can reduce the waste in our landfills by millions of pounds each week. My website offers many more tips for ways you can make a difference. –Bret Love
If you liked Laura Turner Seydel -Simple Steps to Go Green, you might also like:
Ted Turner Interview On Saving The World With Alternative Energy
What is an Eco Lodge? A Guide to "Green" Accommodations
Easy Ecotourism: 10 Simple Steps to More Sustainable Travel
The Benefits of Ecotourism: 20 Travel Bloggers on the Importance of Nature Travel