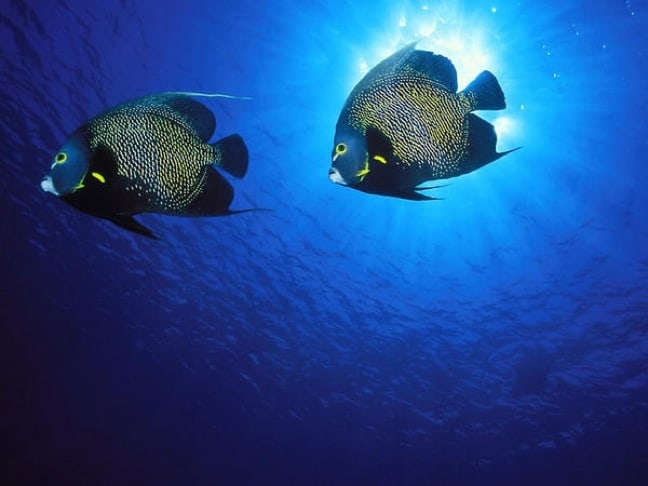 GO GREEN TIP #101: How to Choose a
Responsible SCUBA Diving Operator
(The following is a guest post by Kristin Addis of Be My Travel Muse, a website geared towards independent travelers who like to head off the beaten path in Asia and Australia. You can connect with Kristin on Facebook, Twitter, and Instagram. If you're a blogger interested in contributing a guest post, please contact Bret Love at GreenGlobalTravel@gmail.com.)
Picture pristine blue waters, warm as can be, with visibility so perfect the reef practically glows right through in the bright sunlight.
These perfect conditions exist in diving towns all around the world, including the Similan Islands in Thailand, Sipadan in Borneo, Komodo in Indonesia, and Caye Caulker in Belize. It seems like every tourist in these dive towns is either getting some sort of certification, or is an advanced diver looking to spot something special under the waves. Maybe this will be the time they get to see a rare Hammerhead shark, a hard-to-spot Mandarinfish, or a majestic Manta Ray.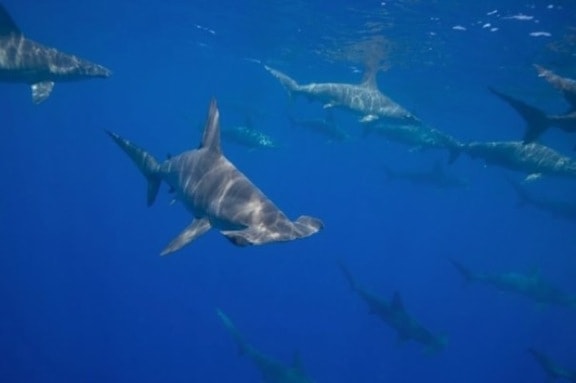 Whether you're a novice selecting a place to earn open water certification, or a seasoned SCUBA pro who's logged hundreds of dives, every diver has a responsibility to contribute to the preservation of these dive sites. But in a world where dynamite fishing, shark-finning, and pollution are all-too-common, what's a passionate diver to do?
Choosing a responsible SCUBA diving operator is the most important step in the process of planning an eco-friendly diving trip. Putting your money in the hands of those who work to maintain the reefs and give back to the community sends a clear message to all dive shops that ethical tour operation is paramount to them making money. Here are a few key things to look for in a responsible dive shop…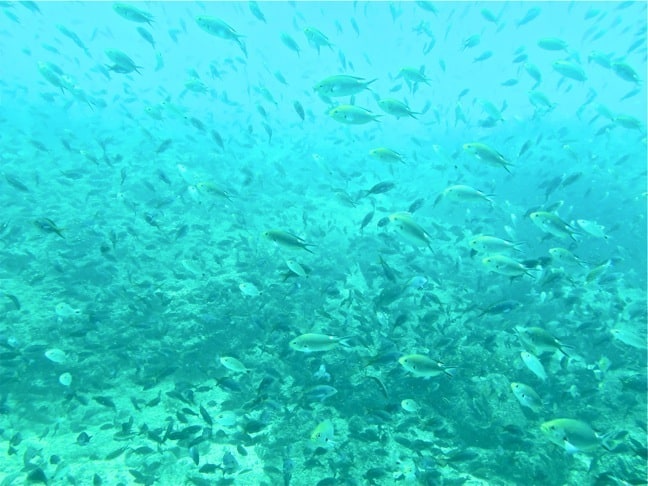 Do The Guides Feed the Fish?
Snorkel and dive tour operators want to show their customers a good time and guarantee a shark or fish sighting, so many will chum the waters in order to draw marine life closer to their customers or create a feeding frenzy. Why is this a problem? Because it changes the natural habits of the fish and teaches them to depend on humans. These fish help to maintain a delicate ecosystem, and many serve to clean the coral in their search for food. If they're full from being fed unnatural foods, then they stop serving their natural purpose. Additionally, wild animals often start to become aggressive when fed. And, just like any animal, being fed the wrong thing can often make fish sick.
Do The Dive Guides Touch the Fish or Coral?
Touching, kicking, or standing on coral kills them immediately. Since coral only grows about an inch per year, reefs are extremely slow to rebuild. And why risk accidentally touching a fire coral, scorpion fish, or sea anemone, which results in nasty burns or stings? Touching fish changes their natural behavior and can even make them sick, because we carry bacteria on our hands that are damaging to some species. As much fun as it may seem to get close to aquatic life, the best way to preserve rays, turtles, fish, and their natural habits is to admire without touching. Besides, many creatures are naturally curious, and are more likely to come in for a closer look when not being chased. Look for companies that don't let divers use gloves, and let your guide know you don't appreciate it if you see him/her touching the marine life.
Does the Dive Shop Give Back to the Local Community?
Many popular dive sites are located in poor communities. If neither the dive masters, instructors, employees, or owners are local, then most of the money generated by the dive shop likely leaves the area. So how is the shop giving back to the local community? Responsible SCUBA diving shops will train and hire locals to become dive masters or employees in the offices. Many also hire locals on live-aboard boats, thereby ensuring that some money gets back to the community. Taking it a step further, one shop I dived with in Thailand gave chickens to a local orphanage, then bought the eggs the chickens produced to serve on their liveaboard boats, taking the "teach a man to fish" ethos to a whole new level.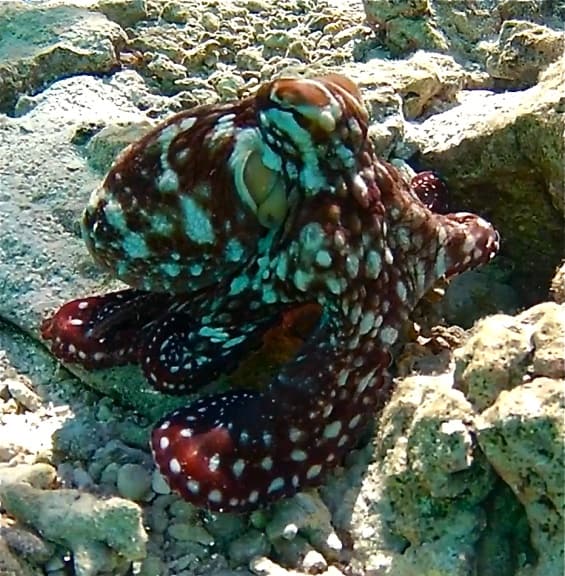 What Does the Dive Shop Do to Promote Sustainability?
There are several important things responsible SCUBA diving operators are doing to ensure that the dive sites they frequent remain pristine for generations to come. Reef cleanups are probably the most obvious and important. But it's equally important to consider how their live-aboard boats operate. Do they bleach their linens? Do they provide biodegradable soaps and shampoos? Do they recycle? Do they educate local communities about the benefits of ecotourism? Dynamite fishing, shark-finning, and drift-net fishing all kill parts of the marine ecosystem. Local governments, upon seeing the profits that diving tourism provides, may be inspired to create legislation to protect certain species and areas. The Maldives, for example, now only allows fishing with a rod and line, thanks to activist divers and dive shops proving that tourism could be more lucrative than mass-scale fishing.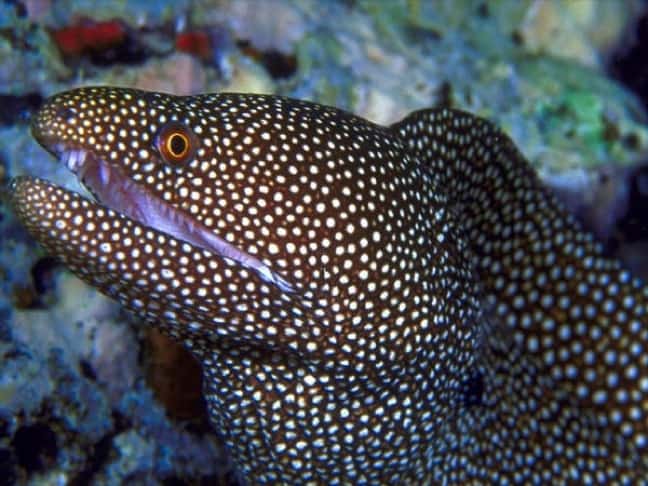 How to Find Responsible Dive Shops
Most dive shops that promote sustainability will make it known on their websites. If it's unclear, ask a few simple questions: Will I be allowed to touch the fish? Will you feed the fish to guarantee a sighting? Do you serve fish or shark meals on your tours? A "yes" to any of these questions should be grounds for dismissing them as a potential shop to dive with. Letting them know why you won't be diving with them is also helpful, and could encourage more responsible SCUBA diving practices in their future.
These are just a few important aspects to consider when looking for a responsible SCUBA diving operator to dive or get certified with. But it's an important step towards putting your tourism dollars into the right hands. The more SCUBA shops can see that divers want to dive with responsible tour operators, the more operators will follow suit and see the benefits of moving towards more environmental sustainability. –by Kristin Addis
If you enjoyed reading How to Choose a Responsible SCUBA Diving Operator, you might also like:
GO GREEN TIP #96: How To Choose a Green Hotel
GO GREEN TIP #98: 40 Tips For Going Green on Earth Day
GO GREEN TIP #117: 10 Steps to Becoming a more Responsible Traveler
TAHITI: Ruahatu Marine Sanctuary, Bora Bora
BRAZIL: Recife, One of the World's Top Shark Beaches
PANAMA: Coiba National Park & Sharks
What is an Eco Lodge? A Guide to "Green" Accommodations
Easy Ecotourism: 10 Simple Steps to More Sustainable Travel
The Benefits of Ecotourism: 20 Travel Bloggers on the Importance of Nature Travel