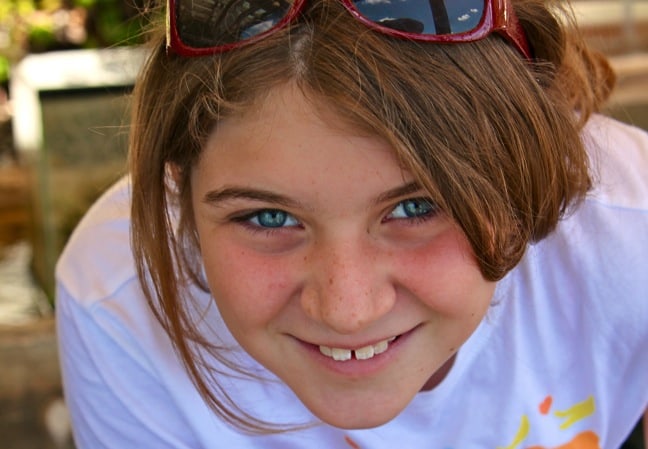 An Ode To My Daughter, On Her 11th Birthday
I had very little interest in becoming a father.
And who could blame me? My relationship with my own father was tempestuous at best, as his relationship with his father had been. Family dysfunction seemed like an heirloom to be passed down from generation to generation. I was terrified of the possibility that I might slip into this pattern, whether in spite of or because of my self.
Besides, by my late 20s I had a life I'd always dreamed of. I was managing a network of 15 publications that shared the editorial my staff produced; freelancing for Rolling Stone and Tower Pulse; contributing to books on music; being flown to NYC and LA to interview A-list celebs; hanging out with Willie Nelson and running into legends like Johnny Cash at the Beverly Hills Four Seasons; and getting incredible press trips to Alaska, Costa Rica and South Africa. So why on earth would I want a kid to hold me down?
But I was also married, and had been since I was 23. I had hoped that having a child would help solve some of the problems between us. It didn't. But what it did do was even more extraordinary…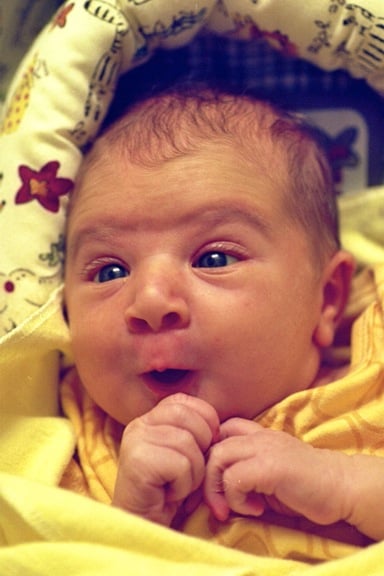 I'd taken care of my twin brother and sister (who were nearly 9 years younger than me) often as babies. But nothing prepared me for the feeling I had when my daughter, Alexandra, arrived. The moment the nurses put her into my hands, I literally began weeping with joy, and I didn't stop for 10 minutes, enraptured by the wrinkly beauty of this miracle I had helped to create.
From the instant I first held her, I felt as if the me that had been was broken, cast aside like the skin of a molting snake. A new me was born than day– better, stronger, less selfish and more responsible– and I knew that I would never be the same. I stopped going to concerts all the time, because being there for her bedtime was much more important. I stopped traveling as much, because I didn't want to miss any of her major development milestones.
Perhaps more importantly, I started seeing the world through fresh eyes: Hers. For a kid, everything in nature is a wonder of discovery. A flower is a miracle. A lick on the face from a dog is distilled, liquid joy. Sunshine is awe-inspiring. Splashing in water is rapturous. Quacking ducks are mesmerizing in their sheer animal magnetism. We traveled twice in her first year– to St. George and Sanibel Island, Florida– and I had so much fun I couldn't wait for her to grow up so we could have more adventures together.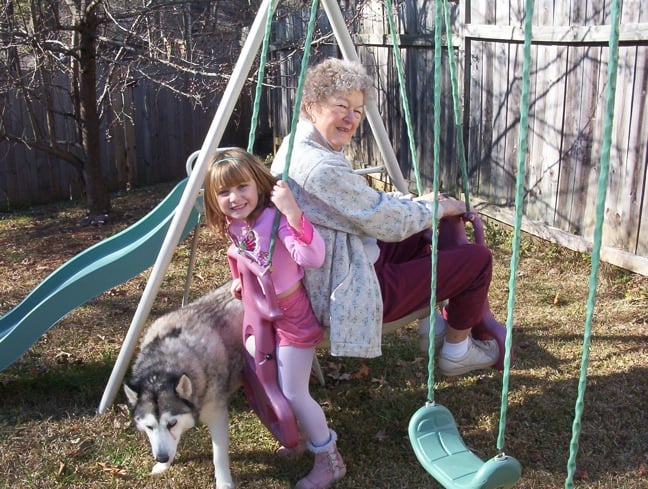 Unfortunately my marriage to her mom didn't last, and at the age of 35 I found myself separated and struggling, both personally and professionally. A tragic long-distance relationship with a woman in Toronto left me miserable and in debt, and my career suffered from my lack of focus and the gradual decline of the print industry. I often felt lost and alone when Alex was with her mom, but when she came back to me (by this point we had 50/50 custody) it was like a burst of sunshine breaking through the darkest night.
I eventually found my own joy in performing improv comedy, so my beloved grandmother would come over almost every weekend to babysit. During the day we'd all go to the park, to the swimming pool, to Atlanta's Center For Puppetry Arts and Stone Mountain. For the first time in nearly 30 years, I had a solid family footing, and it gave me more strength and courage in every single aspect of my life.
A favor from my buddy DeMarco led to working with AirTran's GO Magazine, and within a year or two my career was better than ever, working for numerous airline and hotel magazines. When my daughter turned 5, I began traveling again, taking her to swim with dolphins in the Bahamas, parasail in Sanibel Island, and windsurf in Aruba. And I'm completely convinced that it was learning how to love my daughter more selflessly that taught me to be a better partner when I finally met the love of my life, Mary, in 2008.
It seems odd in retrospect, the series of events that occurred over the following year. My grandmother passed away suddenly 3 months after I met Mary. I was devastated, but would've been MUCH more so had Mary and Alex not been there to give me strength and love. Less than nine months later Mary lost the job she'd had for 10 years, a tree fell on her house, crime in her neighborhood swelled, and we decided to move in together. Suddenly, my little family was perfectly complete. Seven months later, with the three 3 of us taking shelter from a tropical storm in Costa Rica, we decided to launch Green Global Travel.
Today, my daughter turns 11 years old. I tend to get emotional every year around her birthday, but this year seems especially poignant because of the changes going on in our lives. She just started middle school two weeks ago. She's 5'3″– already an inch taller than Mary!– and occasionally dismisses certain ideas politely as being too childish. She'd rather read quietly by herself than have the bedtime stories that have been a part of our routine since she was a baby. Her #1 birthday wish? A phone, so she can chat with her friends.
It all just serves to remind me that, as the years pass, her time as "my little girl" is rapidly ticking away. Soon she'll be a woman, with her own dreams and goals, and I have to find some way to let go and be OK with that. I guess my biggest fear is that I'll never have time to repay her for the immense joy she has brought into my life.
I know every parent must deal with these emotions, and that growing up is as much a learning process for me as it must be for her. I know that, in spending quality time with her– whether it be on grand adventures like we had in Yellowstone National Park and Bermuda, our fun "staycations" at the Lake, or simply shooting hoops together in the yard– we're building memories that will hopefully ensure we remain closely bonded throughout her life. But I can't help feeling a bit wistful on her birthday, which serves to remind me just how precious our time together is.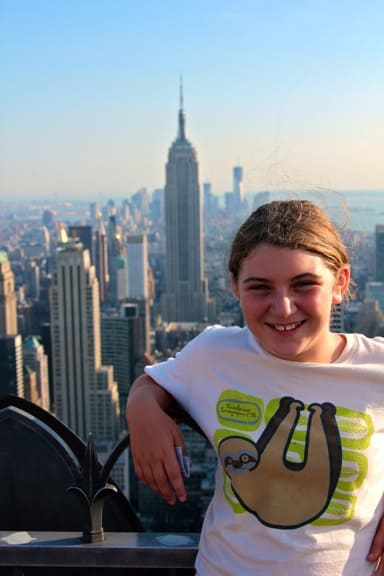 I want to build Green Global Travel into something amazing, both to preserve the world for my daughter's generation and to be her role model for passionately following your dreams. I want to be fit and healthy, so that Mary and Alex and I can have many, many adventures together in the years to come. But most of all, I want to be a great dad, and to make sure that pursuing my own hopes and dreams doesn't interfere with my ability to help her pursue hers.
It's a fine balancing act, and some days I worry that I still haven't gotten it just right. But I keep trying my hardest every day because, for a guy who had very little interest in becoming a father, I love my 11-year-old kiddo like crazy. She is, after all, my Shooting Star (the song, which I wrote/sang for her, begins right around the 15-minute mark)… –Bret Love
SHOOTING STAR
by Bret Love
I remember the day I met her/ She took my breath when she came along
Wrapped around her little finger/ Just one touch I knew where I belonged
She got a smile just like an angel/ Eyes like oceans, they can see so far
When she takes flight I yearn to follow/ Into the skies like a shooting star
She's my shooting star…
She dances when nobody's watching/ She sees the beauty in the simple things
And greets each new day like a present/ Her laughter golden for the joy it brings
She soars higher than the heavens/ It lifts my spirit just to see her shine
When she returns to earth to greet me/ It fills my heart just to know she's mine
She's my shooting star…
I know these days won't last forever/ Live every moment before the moment's gone
Wish I could freeze every minute/ Time in a bottle, cuz she's moving on
She's my shooting star…