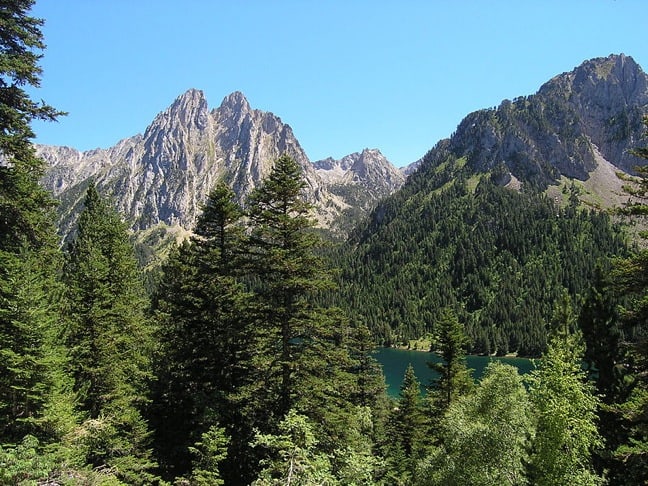 Volunteering On A Vineyard in the Spanish Pyrenees
(The following is a guest post from GGT social media assistant Emma Higgins, who also runs the blog Gotta Keep Movin. If you're a blogger interested in guest posting for us, please email Editor in Chief Bret Love at GreenGlobalTravel@gmail.com.)
I had eaten snails, drank 45-year-old wine, joined in at the festival of La Ronda (which involves musicians serenading all the women in the village), learned the Spanish words for numerous different construction tools, gotten introduced to the family of a couple I'd met just hours before, and been lovingly licked all over my legs by an adorable little dog named Chorchi.
I think this just about sums up my first 24 hours at Casa Luisa, which is nestled in a tiny village named Secastilla up in the Spanish Pyrenees. Compared to my life as an English teacher in Barcelona, this was more than a little different.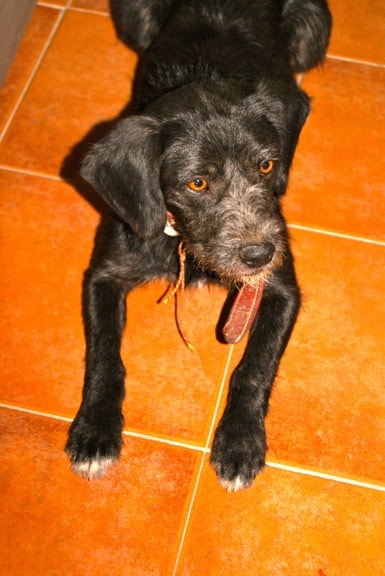 I first came across Casa Luisa through a website named Help Exchange, which provides lists of volunteer placements all over the world. Unlike so many other volunteer opportunities you will find online, Help Exchange just asks for a 20 euro fee to cover their administration costs, and then gives you a 2-year membership and allows you to access all of their features.
You can browse through the lists of farms, hostels, hotels, sustainable living projects, yoga getaways and much more, in order to find a host perfect for you. The idea is that, in exchange for work (which in most places tends to be 6 hours a day, 5 days a week), volunteers are given room and board. For travellers on a tight budget looking for an authentic experience in the country they're visiting, Help Exchange ultimately proves to be a dream come true.
I decided to take a break from my city life back in Barcelona, and took the 4-hour journey up to Graus, the next town over from Secastilla. From there I was picked up by Jesse, the American who runs Casa Luisa, and then later introduced to his wife, Marie Jose, who grew up in Graus. Casa Luisa is mainly known for running a series of vineyards around the valley, as well as almond and olive groves.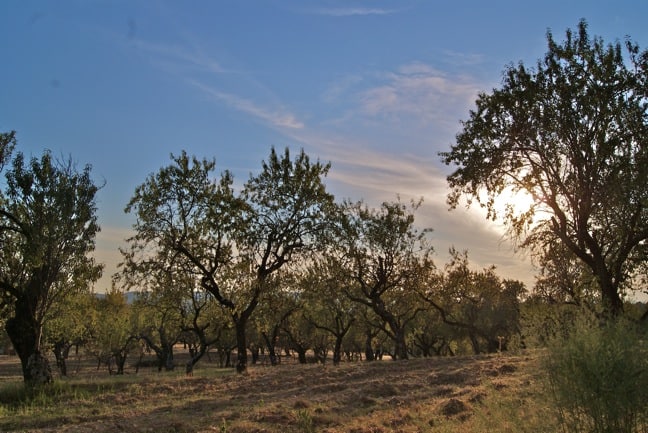 However, this placement offered so much more to volunteers, as the couple encourages an overall lifestyle of self-sufficiency and sustainability. The vegetables are home-grown, the soap is handmade, and the drinking water is collected from a natural spring. Everything here is reused, there's a minimal amount of plastic lying around and, perhaps most importantly, the wine tastes better than any other I have ever tried.
The volunteer's daily tasks depend on what the priorities are for the time of year. Vineyard work runs almost all year- round, including harvesting, spraying and pruning. However, during my stay the house was going through a major renovation, so much of the work I did was in construction. Entire mornings were dedicated to mixing cement– a new skill I can now add to my resume. There's also plenty of work for volunteers in the kitchen, giving you a chance to spruce up your cooking skills with the many fresh ingredients on offer.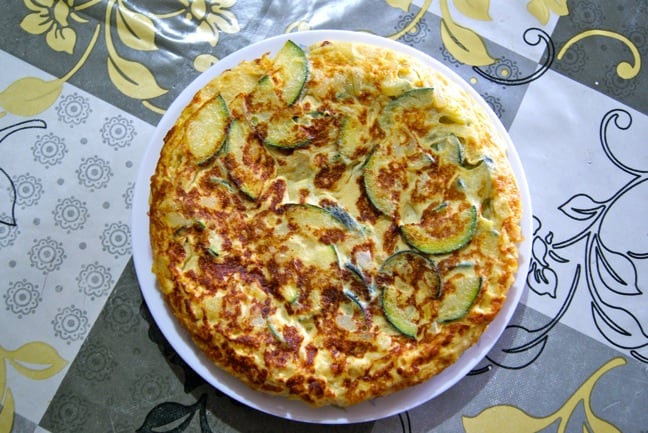 The work can be long and hard: The house starts to stir at 7am, and you're expected to stir with it. After breakfast, the shifts tend to run from 8am to 2pm, then from 6pm to around 9pm, sometimes going on until 10. The break in the day boils (quite literally) down to the fact that it's far too hot to work. Your breaks are yours to do use as you please, and if you're anything like me they will almost certainly involve a siesta. There's also a short break at 11am, when the house meets up again for almuerto, a kind of snack break to allow you to refuel before you get back on task.
The work may be physically challenging at times, but the philosophy of Casa Luisa is "Work hard, play hard." In addition to hanging out with your fellow volunteers, you'll meet locals from Secastilla who pass through the house in droves every day. Marie Jose and Jesse socialise almost every night– either at home with their family and friends, or at the local bar– and you'll be sure to find plenty of conversation and even live music, where everyone can join in.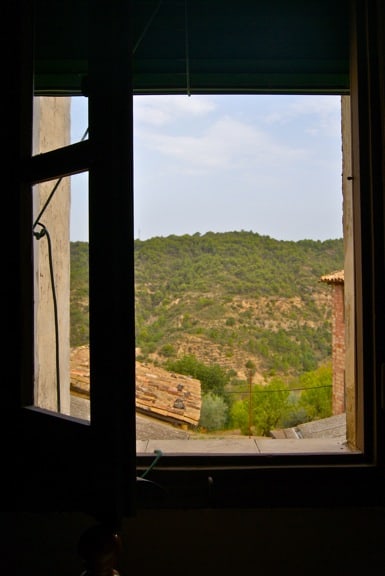 As well as immersing yourself in sustainable living, taking part in volunteer opportunities like this provide perfect opportunities to learn a foreign language. My Spanish is far from perfect, but it has been improving steadily in the small time I've been in Secastilla. But volunteering at Casa Luisa is also an opportunity worth taking if you're looking to learn English. Marie Jose has been working hard to set up the Conversation Station, workshops based in Graus that help people learn conversational English (which all volunteers are invited to attend).
Both Jesse and Marie Jose believe that a lot of the work done here couldn't be done without the help of their volunteers. But it's not a job to enter into lightly, and certainly should not be considered a lazy country holiday. The work can be intense, but the rewards you gain and the lessons you learn from it outweigh any of the physical exertion. Being here at Casa Luisa has opened my eyes to the realities of life in rural Spain, which is startlingly different from life in Barcelona.
In the end, I've really enjoyed my experience at Casa Luisa. Sustainable volunteering allows you to make a contribution to the country you're visiting, teaches you how to live a life with less impact on your surroundings, and it will also result in a lot less impact on your purse strings. –text and photos by Emma Higgins, except where otherwise noted
If you enjoyed reading about Volunteering on a Vineyard in the Spanish Pyrenees, you might also like: