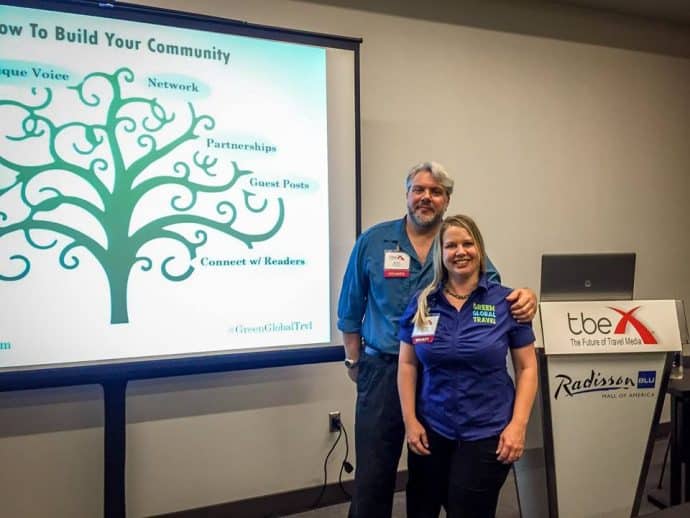 Meet Us at TBEX Manila!
When we first started Green Global Travel in 2010, we literally knew nothing about blogging. Using social media, WordPress and SEO were completely unfamiliar to us.
So instead we fell back on our professional experience: Bret had a 15-year career as a writer/editor and managed a network of college newspapers, while Mary co-managed an entrepreneurial business in corporate personality profiling for 10 years.
We approached growing our blog just like we would build any other business. And along the way, we learned how to combine our respective business backgrounds with the essential tools of blogging, creating a niche-focused brand that's frequently ranked among the best travel blogs in the world.
The results have far exceeded our expectations, taking us to more than 35 countries on six different continents, landing us work with National Geographic and Yahoo Travel, and leading us to create a digital media marketing agency (Green Travel Media) that provides freelance work for over 20 of the world's top travel bloggers. But our greatest joy comes from sharing our success with others, helping them build their own distinctive blogging brands and providing a basic blueprint for success.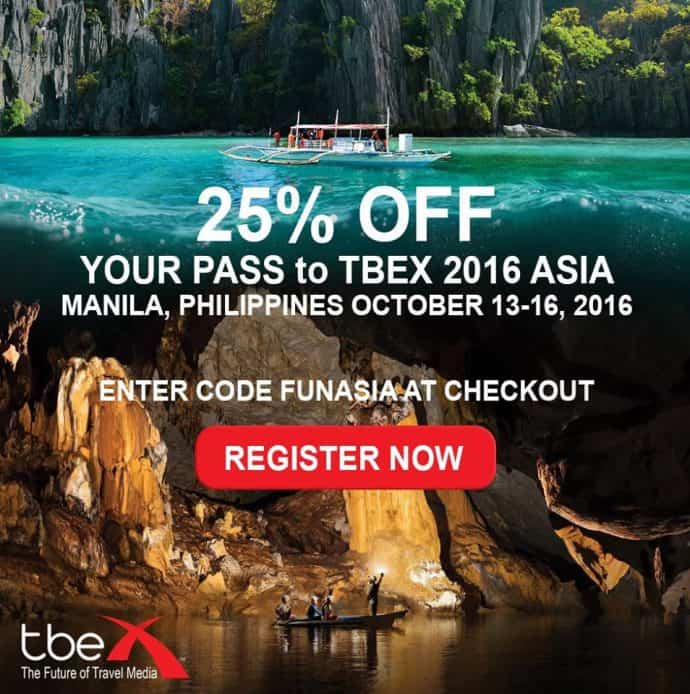 We're excited to announce we're heading to TBEX Manila on October 13, leading a 2-day "Building a Better Brand" Intensive. Expanding on themes from our TBEX Athens talk (which attendees described as "motivating and life-changing"), this workshop takes a mastermind-style approach, combining detailed analysis with loads of actionable items.
We'll cover mission statements, taglines, content/social media strategy, PR outreach, freelance work and monetization. We'll refine your branding message and give tips on using that message in every aspect of your business.
Here are a few testimonials from attendees of the workshop we did at TBEX Costa Brava last year:
"I attended TBEX Costa Brava as a speaker, but also wanted to use my time there to further my blog and brand. When I read about Bret and Mary's branding workshop it sounded like a great fit, as I was in a place where my website had become a mishmash of ideas. From the first 10 minutes I knew this would be a good investment, and I was not disappointed. Not only did I learn a lot about my own voice, I was able to make decisions and get feedback from other participants as well as Bret and Mary. Since implementing their advice I have seen a big change in my website and business. I could not more highly recommend this course!" –Amanda Ponzio Mouttaki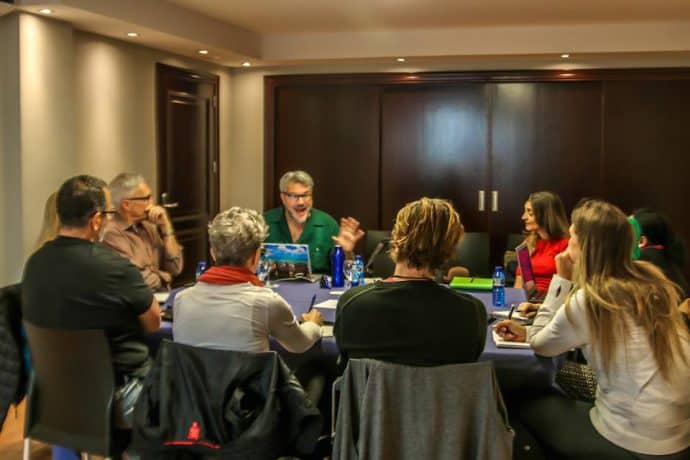 "Bret and Mary's workshop on Branding was one of the smartest financial decisions I've made in recent memory. [They] gave me invaluable feedback on my website, and explained why certain things I had never really thought about were essential to its success. From focusing my message to community building, from finding my voice as a writer and then using it to create a brand, they crafted a tutorial that has helped me redirect my energy into concrete building blocks for growing my site. I am very grateful to Mary and Bret for being so candid, for sharing their experience, opinions, feedback, and expertise, and for treating us not only as clients but as part of their travel writing family." – Michael Miszczak
At just $200 for an 8-hour session (4 hours each day), this offers TBEX attendees nearly a 60% off the cost of our blogging mentorships (a $350 value). With less than 10 slots available, visit the TBEX Manila website to sign up before spaces are gone. Hope to see you there!
To reserve your slot for our Building a Better Brand Workshop at TBEX Manila:
CLICK HERE