The Creative Life:
10 Lessons from David Bowie
I was never the world's biggest fan of David Bowie's music. But over the past 40 years I learned a lot from him about living the creative life.
My connection with Bowie came largely through his influence on the creative artists I adored: Bauhaus, whose goth-glam fusion borrowed liberally from Ziggy. Jim Henson, who cast Bowie as Jareth the Goblin King. John Hughes, who referenced Bowie in the opening of his 1985 classic, The Breakfast Club. Nirvana, who covered "The Man Who Sold the World" in their MTV Unplugged special.
Even if you didn't own a single one of his albums, Bowie's music provided the soundtrack for several decades: The haunting psychedelia of "Space Oddity," released five days before the Apollo 11 launch. "Fame" defining the funky hedonism of the mid-'70s. "Under Pressure" capturing the anxiety of the Cold War era. "Let's Dance" evoking early-'80s escapism. "Heroes" becoming the wall-breaking anthem for a divided Berlin and post-9/11 New York. His influence was as inarguable as it was inescapable.
Bowie was the rare artist who proved just as fascinating off-stage as he was on. A trailblazer who influenced everything from music and fashion to film and sexual fluidity, he changed our collective notion of what an icon could be. Here are 10 valuable life lessons today's artists can learn from David Bowie on living the creative life: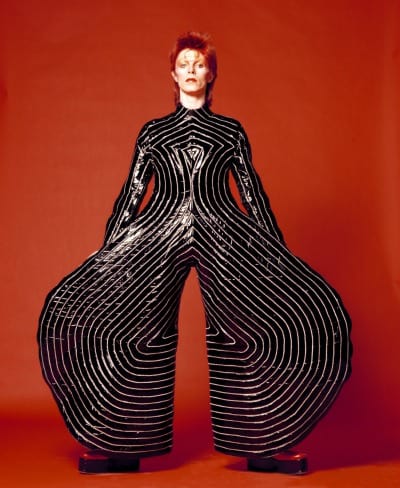 BE WEIRD
With his snaggle teeth, permanently dilated pupil (from a friend's punch during a fight over a girl), androgynous looks, avant-garde fashion choices and unapologetically artful aspirations, Bowie was never shy about dancing to the beat of his own drum. "I like crazy art and, most of the time, out-there music," Bowie said. Whether dressing like a space clown or playing an alien in The Man Who Fell to Earth, his success underlines the importance of embracing your unique individuality in your craft.
BE PERSISTENT
Bowie (born David Jones) formed his first band in 1962, at the age of 15. He got his first taste of success seven years later, when "Space Oddity" became a Top 5 hit in the UK. But it wasn't until 1972, when he combined two formative influences (Iggy Pop and Lou Reed) to create the Ziggy Stardust character, that Bowie became a budding international star. Success as a creative artist takes time, and building a legacy takes decades. Don't give up if it doesn't come quickly.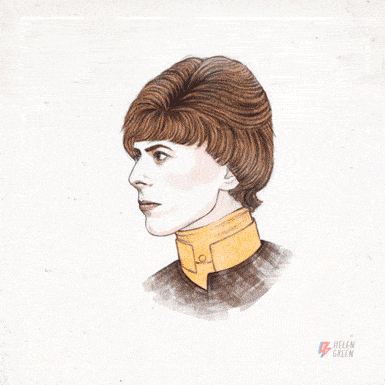 DON'T BE AFRAID TO EXPERIMENT
To quote a famous Bowie quip, "I reinvented my image so many times that I'm in denial that I was originally an overweight Korean woman." From Ziggy Stardust and The Thin White Duke to the debonair pop star of the Let's Dance years and the hip elder statesmen of his electro-industrial era, Bowie never stopped experimenting. Even when they failed (we're looking at you, Tin Machine), his artistic endeavors were never boring.
CHOOSE COLLABORATORS WISELY
Lou Reed, John Lennon, Brian Eno, Robert Fripp, Bing Crosby, Iggy Pop, Queen, Nile Rodgers, Stevie Ray Vaughn, Tina Turner, Mick Jagger, Jim Henson… the list of legends Bowie worked with between 1972 and 1986 is astounding. Even when he wasn't proud of his own artistic efforts, his choice of people/projects cemented his status as one of the all-time greats.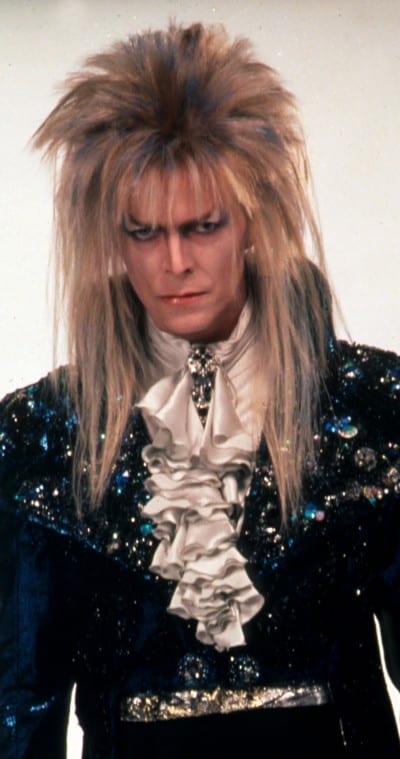 LEAD, DON'T FOLLOW
"All my big mistakes are when I try to second-guess or please an audience," Bowie said. "My work is always stronger when I get very selfish about it." Whether it was turning to drugs while maintaining the Ziggy Stardust character drove him to the brink of insanity or courting music's mainstream after the success of Let's Dance, his creative nadirs came when he lost touch with his own muse. People love career artists who continue to innovate, and bold artists like Bowie strive to create trends rather than following them.
EMBRACE CH-CH-CHANGES
"Rather than having a hit song," Bowie said, "I like the idea that I'm in there changing the plan of what society and culture look [and] sound like." Before Madonna or Lady Gaga, Bowie was the master of chameleon-like change. He tackled musical styles ranging from glam rock and the plastic soul of Young Americans to the electronic influence of the "Berlin trilogy" and the soulful pop of Let's Dance, all within a decade. Constantly growing and evolving rather than trying to duplicate old successes is key to staying ahead of the pack.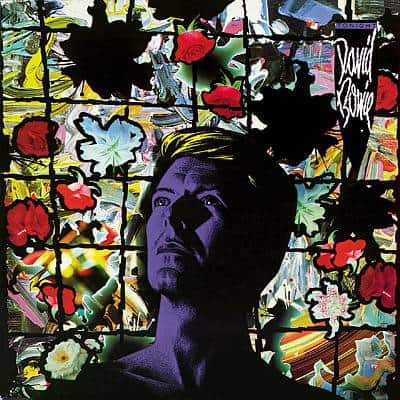 BE YOUR BIGGEST FAN (& YOUR WORST CRITIC)
Of his post-Let's Dance pop era, Bowie famously quipped, "When I performed I was thinking, 'You all look like you should be seeing Phil Collins.' Then I thought, 'Hang on, I sound like Phil Collins!'". He knew that his 40-year career was littered with hits and misses in equal measure. But he also understood that failure is an essential element in the artist's path to success, and acknowledged that his work had changed the world. "I did change things," he said. "I knew I would. It feels great, and very rewarding."
CHOOSE HOW YOU USE YOUR PLATFORM
Bowie was one of the first popular artists ever to out himself as bisexual. But he later came to regret how it boxed him into a corner artistically, particularly in America. "I had no problem with people knowing I was bisexual," he said. "But I had no inclination to hold any banners or be a representative of any group of people." Over time he learned to use his fame as a platform more selectively, confronting issues such as MTV's reluctance to play black artists and performing at LiveAid and the Freddy Mercury Tribute (a fundraiser for AIDS Awareness).
TAKE YOUR WORK SERIOUSLY, NOT YOURSELF
Bowie's charm, charisma and self-deprecating sense of humor are the stuff of legend. Quotable quips abound: "Talking about art is like dancing about architecture." "The only thing I ever got out of fame was a better table in a restaurant." "I'm looking for backing for an unauthorized autobiography that I am writing. Hopefully, this will sell in such huge numbers that I will be able to sue myself for an extraordinary amount of money and finance the film version in which I will play everybody." It was humor that made Bowie seem less alien, more human.
NEVER STOP CREATING
Over the course of four decades, Bowie released 27 studio albums, 9 live albums, 5 EPs, 111 singles, 3 soundtracks, 51 music videos and more than two dozen films. According to Tony Visconti, who produced Bowie's new album Blackstar (released two days ago, on his 69th birthday), the new video for his single "Lazarus" was intended as a parting gift to show fans how the artist approached his death after an 18-month battle with cancer.
"Look up here, I'm in heaven," Bowie sings in the beautifully haunting video. "Everybody knows me now… I've got nothing left to lose." But those of us who study the iconic artist's 40-year career have an awful lot to gain. –Bret Love; Bowie Illustrations by Helen Green
If you enjoyed reading these Lessons on The Creative Life, you might also like:
7 Important Life Lessons I Learned in the Galapagos Islands
45 Things I Wish I Could Tell To My Younger Self
"You're Not Good Enough" & Other Lies
How To Be Happier: 5 Secrets To Improvising Your Life
Diabetes: The Secret I'm Ashamed To Tell You
There's Something About Mary: An Ode To Love